3rd WHO Report on NTD's (Neglected Tropical Diseases): Opportunities and Challenges
5778 views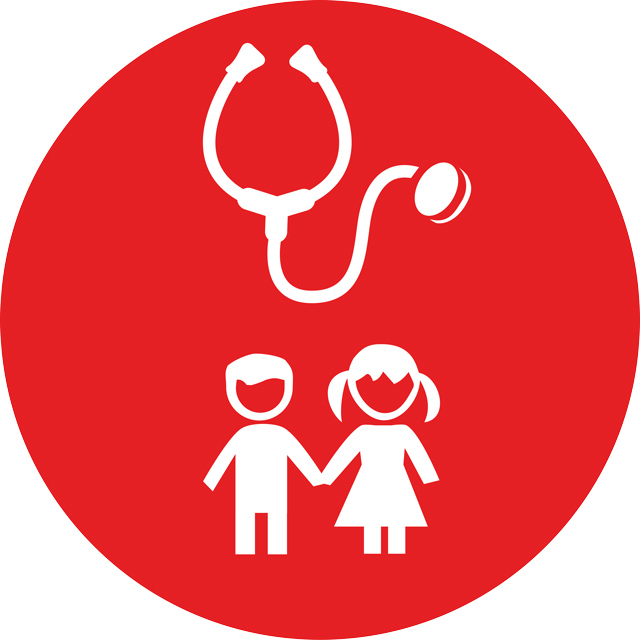 3rd WHO Report on NTD's (Neglected Tropical Diseases): Opportunities and Challenges
26 Feb 2015 14:52
#12262
by

RobynChristine
Last Thursday (Feb 19, 2015) saw the launch of the third WHO Report on NTDs. It can be viewed as a great success that WASH made it into the report listed as a key intervention for accelerated prevention, control, elimination and eradication (see section 3.5). Despite this success there is still work to be done. A key new feature of this report includes investments targets for control. These targets do not consider WASH, presenting concern for WASH slipping through the cracks.
While attending the launch event in London, I posed a question to donors in the room seeking a response on their intentions of ensuring WASH integration in future investment. Not much of a response was given. There is more work to be done to integrate WASH into NTD policy to ensure the sustained elimination of disease. Stayed tuned for the results of a project WaterAid is currently working on with SightSavers and Emory - the development of proposed WASH and NTD sector joint monitoring (with prioritized indicators and feasible metrics).
Report attached and accessible from:
www.who.int/neglected_diseases/en/
This attachment is hidden for guests.
Please log in or register to see it.
Robyn Waite
M.Sc., G.Dip., B.Sc.

Policy Officer (Health / Monitoring & Accountability), WaterAid UK
Consultant - United Nations University - Institute for Water, Environment & Health
This message has an attachment file.
Please log in or register to see it.
The following user(s) like this post:
F H Mughal
,
Roslyn
You need to login to reply
Re: 3rd WHO on Report on NTD's (Neglected Tropical Diseases): Opportunities and Challenges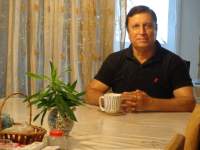 01 Mar 2015 06:52
#12297
by

F H Mughal
Dear Robyn,

This is a interesting WHO, and your question on WASH integration is most pertinent. The WHO report does not carry names of authors. I suggest that, if you can hold of focal person at WHO, perhaps, you can send email to that focal person and seek the answer.

Regards,

F H Mughal
F H Mughal (Mr.)
Karachi, Pakistan
You need to login to reply
Re: 3rd WHO on Report on NTD's (Neglected Tropical Diseases): Opportunities and Challenges
02 Mar 2015 13:18
#12312
by

Elisabeth
Dear Robyn,
Thanks for your post. Could you tell us a bit more about yourself, namely in which capacity did you attend that launch in London? Were there others from the WASH sector as well or were you a "lone voice"?
I find the discourse on neglected tropical diseases (NTDs) very interesting. I learnt a lot about it by reading and improving the Wikipedia article on NTDs. I think it is quite a good article now, and I inserted some links to WASH issues and focussed in particular on the helminthiasis as I find that very important.
en.wikipedia.org/wiki/Neglected_tropical_diseases
The article should have more photos though, at the moment it only has one. If you can think of other improvements that should be made, in particular to strengthen the links to WASH issues, please let me know (or edit them directly in Wikipedia).
One important reason why this article is so good is because it was once a student assignment and this student was rather good! See here on the talk page from one year ago:
Plans for Editing Article

I am an undergraduate student at Rice University in Houston, TX and am planning on editing this article as part of a Poverty, Justice, and Human Capabilities class. I would like to expand this article and add more information about the specific diseases and their sociological impact. [...]

I understand the reasoning behind removing the "tropical" aspect of neglected tropical diseases, but since this is a specific term for a category of diseases recognized by the WHO, CDC, and many researchers, that occur primarily in the tropics, I think it is better to keep the term "tropical" in the title. I will, however, research whether there are any other diseases that "neglected" by the neglected tropical disease category.

I would welcome any feedback that anyone has on this.Juliannadrew (talk) 21:58, 20 February 2014 (UTC)
I am just mentioning this as an example because I always encourage lecturers to get their students involved in editing Wikipedia articles...
One thing I didn't realise until working on these articles is that not all helminth infections fall in the category of NTDs! To make this point clearer, I wrote this section on the helminthiasis page:
en.wikipedia.org/wiki/Helminthiasis#Neglected_tropical_diseases
Neglected tropical diseases
Among all helminthiases, the following helminth infections are classified under neglected tropical diseases:[2][27]


All soil-transmitted helminthiases
Roundworm infections such as lymphatic filariasis, dracunculiasis and onchocerciasis
Trematode infections such as schistosomiasis and food-borne trematodiases (including fascioliasis, clonorchiasis, opisthorchiasis, and paragonimiasis)
Tapeworm infections such as cysticercosis, taeniasis, and echinococcosis
I would have thought that it's easier to put simply all helminthiasis into the group of NTDs - does anyone know why this wasn't done?
Regards,
Elisabeth
You need to login to reply
Re: 3rd WHO on Report on NTD's (Neglected Tropical Diseases): Opportunities and Challenges
31 Mar 2015 17:35
#12693
by

RobynChristine
Hi Elisabeth,

Of course - I currently work for WaterAid as a policy officer (health / monitoring and accountability). One of the projects I am currently working on involves working collaboratively with the WASH and NTD sectors to develop joint indicators for monitoring. My passion for WASH and health, and specifically integration with NTDs stems from my MSc project looking at WASH and other other indicators of vulnerability to disease for Schistosomiasis.

At the WHO report I was accompanied by a colleague from WaterAid. Luckily we have established a good group of NTD specialists with keen interests in collaborating with WASH so we were well represented at the event (although perhaps not as much in the panel).

Great idea with the wikipages. It really does get students engaged and asking questions. On the point of all helminths being categorized as NTDs it is important to note that in general there is lots of debate around classification of NTDs, generally we go with WHO's list though. Also most helminths are NTDs - where they are not (i.e. pin worms) it is mainly because they are more common diseases throughout the world, NTDs are particularly associated with poverty and marginalized groups.
Robyn Waite
M.Sc., G.Dip., B.Sc.

Policy Officer (Health / Monitoring & Accountability), WaterAid UK
Consultant - United Nations University - Institute for Water, Environment & Health
The following user(s) like this post:
Elisabeth
You need to login to reply
Time to create page: 0.230 seconds
DONATE HERE