Can I attach a document to my post that has copyright on it (such as a journal paper or book chapter)?
5724 views Re: Can I attach a document to my post that has copyright on it (such as a journal paper or book chapter)?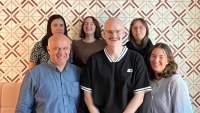 13 Jun 2014 10:05
#8961
by

secretariat
Dear all,
It has come to our attention that there is occasionally a confusion which journal paper can be attached to a post and which one cannot be attached due to copyright reasons. For example
if I am the author of a journal paper, am I allowed to attach the pdf file of my paper to a post?
The answer is:
normally not, except when
:
The paper is published in an open access journal (this is normally stated at the top or bottom of the front page of the paper), for example in Water SA, or Journal of Applied Sciences in Environmental Sanitation or Journal of Applied Technology in Environmental Sanitation; or when
The authors have paid to make the paper open access (this costs in the order of 800-2500 EUR, depending on the journal)
See also here a reply we received by Michelle Herbert from IWA Publishing, taking the example of a
post by Blanca Jimenez
:
I have looked at the 2 papers supplied by Blanca Jimenez and although we would not normally allow the full papers to be posted on outside websites, but in this case we will allow them to be kept there, we would ask that the following information is added to the discussion posts:

"Reprinted from Water Science and Technology, volume 53, issue number 7, pages 43-49, with permission from the copyright holders, IWA Publishing."
"Reprinted from Water Science and Technology, volume 54, issue number 5, pages 169-177, with permission from the copyright holders, IWA Publishing."

As well as links to the papers abstracts:
http://www.iwaponline.com/wst/05307/wst053070043.htm

http://www.iwaponline.com/wst/05405/wst054050169.htm

Normally we would allow authors to put the accepted version (word document) in repositories a year after publication rather than the published PDF.

Please can you let me know if or when other IWAP publishing papers appear on your discussion posts or other areas of your website and I will be able to help you on a case by case basis.
We have also asked two other publishers for their guidance on this matter. Once we have their replies we will also post them here, too.
Please don't hesitate to ask if anything is unclear.
Regards, Sebastian
[posted by Sebastian Klos]
You need to login to reply
Can I attach a document to my post that has copyright on it (such as a journal paper or book chapter)?
11 Nov 2011 20:47
#590
by

Elisabeth
The short answer is:
No, you shouldn't do this.
For more explanations, please read below.
+++++++++++
Dear all,
I would like to bring one thing to your attention: when you attach a
journal paper
to your post, be sure that it is not copyright-protected by e.g. IWA Publishing, i.e. that it is not a pdf file that normally people have to pay for (and which you maybe received from a colleague who had paid for it). You are not allowed to attach such a pdf file. This applies to many, but not all, research journals. (unfortunately! but fair enough, they also have to make their money somehow)
Edit on 2 June 2014:
The open access journals are different, here the pdf files of papers are freely available. Papers from these Journals can be shared and attached to forum posts. Please make sure you cite properly and give credit to intellectual property. In some journals, authors can nowadays also pay to make their paper into an open access paper.
We from the forum administration could also be in trouble because we are providing the space where you would be posting a file with copyright.
For this reason, we have recently
changed a setting so that attachments of posts can now only be seen by people after they have logged
in but not by guests (who have not logged in). Thus, it now looks like this for people who have not logged in:
Attachments:
• This attachment is hidden for guests. Please log in or register to see it.
This is somehow a little bit annoying if you just want to quickly view the attachment but has two advantages:
It makes it a little bit "safer" when someone has added a copyright-protected article: at least not the whole world can view it but only the 1000 people or so who are registered for the forum and have logged in (edit on 2 June 2014: now 3600 registered users).
It encourages more people to obtain a login and to join in properly, not just as a reader.
By the way, we have updated our Rules Section accordingly. See the tab at the very top of the page to read the rules (
forum.susana.org/forum/rules
), or I also copy it for you below (tranks to Trevor Surridge for putting them together) - the part in red applies to the copyright issue:
+++++++++++++++++
Illegal activities, copyright issues, forbidden activities
1. When registering, a valid email address has to be used. Disposable email addresses are not permitted. If found, we will remove the account in question.
2. Do not discuss illegal activities. Our server is hosted in Germany and so is subject to German law. Please do not expose us to any unnecessary legal liability.
3. Please do not attach documents to your posts if their copyright is not owned by you or if you have not been granted permission by the copyright owner. This applies in particular to journal articles, such as from Water Research, Science of the total Environment etc. Instead of attaching such a pdf file to your post, you can give a link to where this article is available for purchase, or a link to an online library if it is posted there. Moderators will remove all attachments that enfringe on third parties copyright.
4. Do not link to any site that contains adult content, sexually oriented material or might otherwise be considered offensive. Any post containing an inappropriate link will be deleted and the poster will receive a warning.
5. Do not propose a site or link to any site that contains warez (pirated software), copyrighted software or materials that can be downloaded illegally.
6. No affiliate links to be posted, anywhere on our forum.
7. No commercial advertising is permitted.
8. Any posts deemed to be spam can and will be removed. NO SPAM, NO ADVERTISING.
+++++++++++++++++++
Do you find these rules OK? As always, we are open to suggestions for improvements.
Cheers,
Elisabeth
You need to login to reply
Time to create page: 0.231 seconds