SuSanA is now five years old and still going strong!
4867 views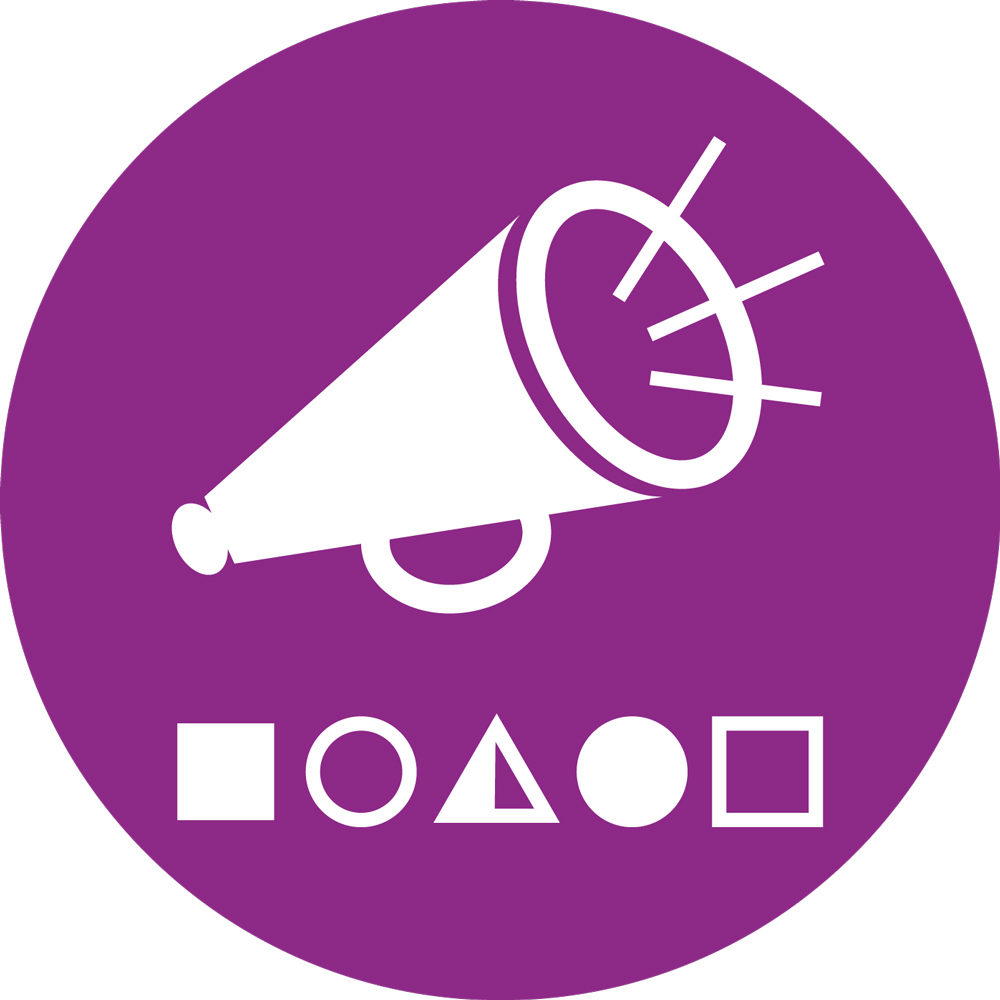 SuSanA is now five years old and still going strong!

30 Jan 2012 15:11
#982
by

ennoschroeder
The Sustainable Sanitation Alliance (SuSanA) celebrates this week its 5th anniversary since its formation at the kick-off meeting in Eschborn, Germany on 29 January 2007. Looking back we can all be proud of what we have achieved together. Therefore the SuSanA secretariat wants to take this opportunity to thank everybody for their cooperation, dedication, support and interest to work as a network on a common vision of sustainable sanitation.
A brief overview of the achievements in the past five years: SuSanA has grown to be a diverse network with 172 international partner organisations and more than 1100 individual members working together in 11 working groups. So far
14 SuSanA meetings
have been held in nine different countries around the globe to provide a platform to discuss, exchange experiences and work together. The SuSanA website (
www.susana.org
) has become a vibrant tool for knowledge exchange, capacity development and communication within and outside the network, with typically 7100 hits per month. Many excellent
publications
from the working groups, partners and members have emerged from a joint effort to show viable avenues to solve the sanitation crisis in the world. The
SuSanA Library
contains already over 1100 publications and it continues to grow.
SuSanA activities have instigated dialogue in many developing countries and countries in transition amongst the governing authorities and local and international sanitation experts. The concept of sustainable sanitation promoted by SuSanA is today well known to most decision makers. In 2008 for instance, the Indian Prime Minister mentioned in his inaugural speech at the Third SACOSAN conference: "New technologies have to be affordable and sustainable" while speaking about the reuse and recycling options in sanitation and wastewater management. The NGO CAPS (Center for Advanced Philippine Studies) in the Philippines developed the "Sustainable Sanitation Framework" based on SuSanA's definition of sustainable sanitation which was adopted by the Philippines' government to formulate the "Sustainable Sanitation Roadmap". For more information please refer to
Dan Lapid's presentation at the Stockholm World Water Week
last year.
Another achievement of SuSanA was expressed by the Head of Division 313 (Water, Energy, Urban Development, Geosciences Sector) Franz Marré from the German Federal Ministry for Economic Cooperation and Development who emphasised that SuSanA enabled the involvement of a large variety of stakeholders from all relevant groups in the field of sanitation to make things happen (
see Interview in the context of the Stockholm World Water Week and the SuSanA meeting, 2010
).
Since early 2010, a continuous process of optimisation and the integration of social media like Facebook, Youtube, Flickr or Twitter into the SuSanA network has allowed us to reach new audiences and to grow the circle of SuSanA friends and supporters. The SuSanA secretariat continues to strive to stay in regular contact with all of you, and the SuSanA Newsmail (
subscribe here
) has proven to be an excellent tool in this regard. Moreover the lively discussions and debates on the open
SuSanA discussion forum
which was launched in July 2011 have been great for stimulating learning and debates in the sanitation sector (one of the most popular topics on
mobile sanitation
has already attracted over 6600 views for example; you can use the
e-mail alert function
to stay up to date).
We look forward to working together towards the Millennium Development Goal on sanitation and to meeting you online on the SuSanA Forum or in person at one of the next SuSanA meetings or side events! If you wish to tell us your own thoughts about SuSanA's achievements in the past five years, please feel free to post them here on the discussion forum.
Kind regards,
Enno Schröder, Elisabeth von Münch, Rahul Ingle, Christian Rieck, Philipp Feiereisen
On behalf of the SuSanA secretariat hosted by GIZ in Eschborn, Germany
---
Enno Schroeder
Freelance consultant
Hamburg, Germany


This email address is being protected from spambots. You need JavaScript enabled to view it.


Member of SuSanA ( www.susana.org )
The following user(s) like this post:
tmsinnovation
You need to login to reply
Re: SuSanA is now five years old and still going strong!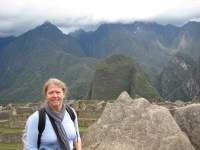 31 Jan 2012 08:29
#985
by

madeleine
Congratulations to all SuSanA members and a special thanks to the secretariat for the excellent work, for serving all the members and for keeping us posted and updated.
Let us build on what has been acheived and le us work for a similar success for the next 5 years to come!
All the best and champainge for us all
Madeleine
The following user(s) like this post:
muench
You need to login to reply
Re: SuSanA is now five years old and still going strong!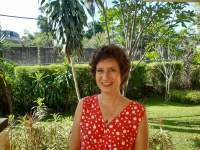 31 Jan 2012 16:03
#989
by

cecile
Happy birthday SuSanA !
Thank you so much for allowing the exchange and for putting together of all this knowledge and experience scattered around the world. It is very precious in our daily work !

Cecile
---
Cécile Laborderie
MAKATI Environnement
You need to login to reply
Re: SuSanA is now five years old and still going strong!
31 Jan 2012 19:43
#992
by

olivonne
Congratulations to our dynamic secretariat.It has been five years of uninterrupted flow of information and dissemination of educative materials on water, health, sanitation/hygiene and environment. indeed,SuSanA has become a marketplace of ideas on advances in ecological sanitation. We look forward to more rewarding years of service to humanity.
You need to login to reply
Re: SuSanA is now five years old and still going strong!

01 Feb 2012 04:48
#993
by

ojwando2009
Hi SuSanA Members,

I would want to realy congratulate you for outstanding contribution towards SuSanA activities for the last five years. I admire the dedication of the secretariat steared by Liz and Rahul, keep it up comrades!

I look forward to continued coperation and better networking. Congratulations to all!!!
---
Hi to all SuSaNA members. It realy feels good to hear from you. Particularly the SuSaNa Secretariat comprising of Elizabeth and Rahul. Thank you all.
You need to login to reply
Re: SuSanA is now five years old and still going strong!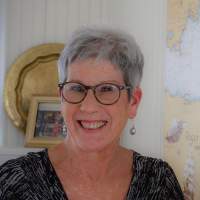 03 Feb 2012 01:42
#996
by

Carol McCreary
Dear Elisabeth, Philippe, Rahul, Christian and Enno,

Happy Birthday, many happy returns of the day and congratulations on all you have achieved and everything that others have achieved thanks to your information and encouragement.

I was just introducing the site, the Forum and you all to Pete from the local chapter of Engineers Without Borders. We're focussed on the need to bring sustainable sanitation to the US.. The task seems overwhelming but with you standing by organizing this endless stream of SuSanA resources for us, we feel hopeful in a way we just could not feel without you there.

We have some interesting new challenges. Jeff has finally gotten a meeting with Portland Parks and Recreation, which has over 4,000 hectars of forest and park land but without a single composting toilet! We are eager to help with prototypes to put facilities where they are needed and especially to get rid of plastic portables. Meanwwhile, Molly and Mathew are working with ReCode Oregon to legalize sustainability and get the necessary codes written. And the Portland Business Alliance is interested in developing urinals to place near the pubs in our nieghborhood. If it weren't for the information that we can find through SuSanA, we wouldn't even think about getting involved with these projects.

I wish we had an appropriate gift for you but how about this: school children singing toilet songs to commemorate the new Portland Loo that opened this week. It also features the Brandenburg Concerto and a few words from me.

Warmest best birthday wishes to all of you at the SuSanA Secretariat.
---
Carol McCreary
Public Hygiene Lets Us Stay Human (PHLUSH)
1240 W. Sims Way #59, Port Townsend, Washington 98368 USA

Toilet availability is a human right and well-designed sanitation systems restore health to our cities, our waters and our soils.
The following user(s) like this post:
jkeichholz
You need to login to reply
Re: SuSanA is now five years old and still going strong!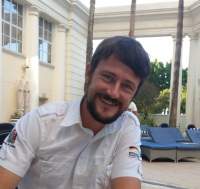 03 Feb 2012 09:55
#997
by

tmsinnovation
Hi Carol
I would say to your "I wish we had an appropriate gift..." that by continuing working hard as you do and sharing both your successes and failures with the SuSanA community, that in itself is a gift that goes on giving, when others can learn from your activities in the same manner that you have learnt from others!

The video clip above is great!
Kind regards
Trevor
---
Trevor Surridge
Project Coordinator
Climate-friendly sanitation services in peri-urban areas of Lusaka (CFS-Lusaka) project
German Development Cooperation

GIZ Water Programme office
Chaholi Rd. No 5, Rhodes Park
Private Bag RW 37x
Lusaka, Zambia
You need to login to reply
Re: SuSanA is now five years old and still going strong!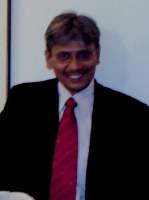 14 Feb 2012 07:59
#1055
by

sunder.s
Five years of SuSanA!! Happy Birthday, and hope SuSanA continues to grow as it has over the years. Congratulations to the team for a terrific job; keep up the good work!! Wish I could be at the Marakech event (would have got along a bottle of bubbly!!)

Cheers,
Sunder
---
Sunder Subramanian
International Development and Infrastructure Advisor/Consultant
101/15, Silver Oak Apartment
DLF City Phase 1,
Gurgaon 122002
India

Mobile: +91-9910108465
Email:

This email address is being protected from spambots. You need JavaScript enabled to view it.


BB Messenger: 22B52933
LinkedIn: in.linkedin.com/pub/sunder-subramanian/2/956/193
You need to login to reply
Time to create page: 0.390 seconds