Small survey results regarding strengths, weaknesses and possible improvements for SuSanA Discussion Forum
176 views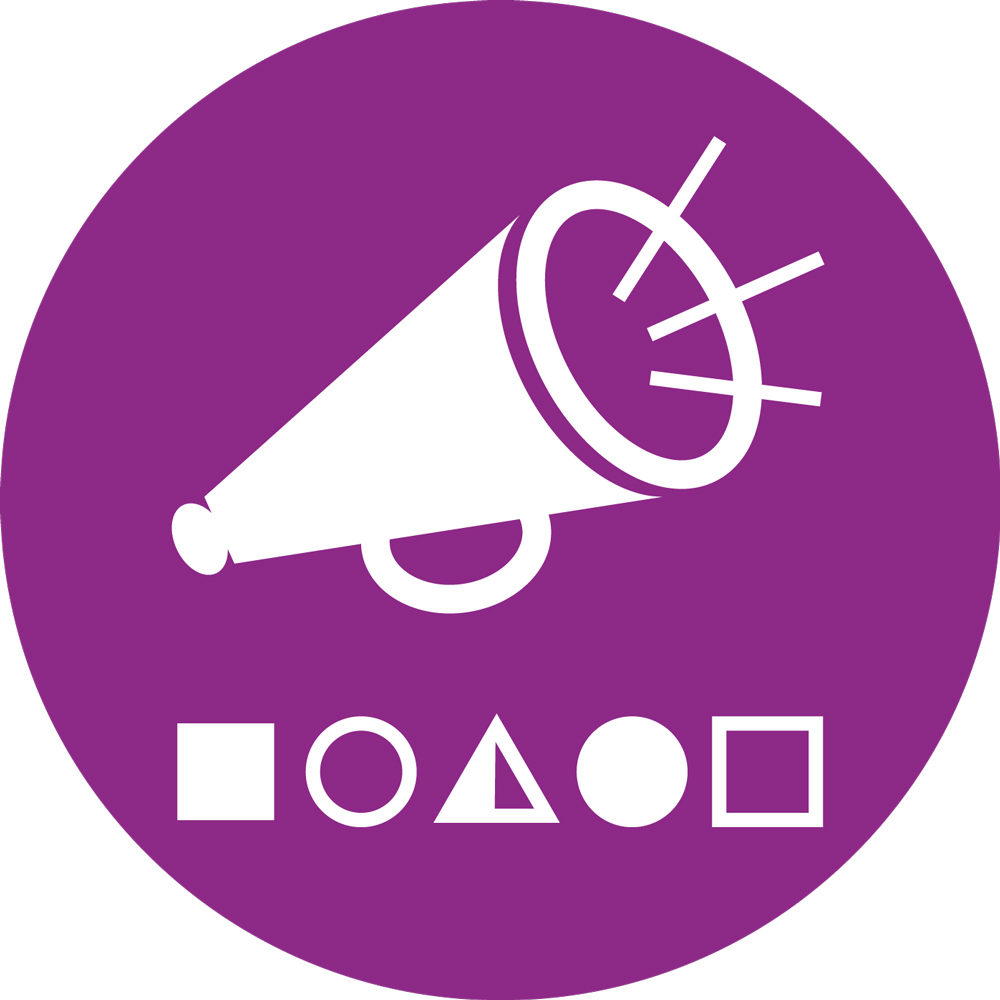 Small survey results regarding strengths, weaknesses and possible improvements for SuSanA Discussion Forum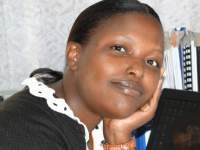 13 Mar 2020 09:20
#29266
by

CharlotteM
Dear all,
A small survey was conducted, during the search for new co-moderators in December, to collect some opinions about the SuSanA discussion forum. Applicants for the co-moderator positions were requested to give strengths, weaknesses and about the SuSanA discussion forum. A total of 90 people took part. We have now analysed their responses and conclude the following:
STRENGTHS
The main strengths that have been noted for the SuSanA online discussion forum are:
• It is a great resource that can be tapped by anyone who has access. There is knowledge sharing and experience sharing from the experts who are in the forum.
• The advantage is that, with the different expertise that is shared in the platform, there is a lot of professionalism and central reference point for WASH professionals.
Quote from one survey participant: "The discussion forum brings together different professionals from various regions with a vision of sharing insights on thematic issues in WASH sector. Therefore, there are diverse opinions that are central to national and regional development"
• There is inclusivity in the forum as the diversity of people (members and partners) causes a lot of Equity and Social Inclusion leading to interaction and a safe space.
• It is a global platform which is free and accessible for all.
Quote: "SuSanA is a fantastic and unique platform that enables global WASH practitioners/students to connect about best practices, failures, learnings, professional development and career placement opportunities which makes it safe and exciting community to be a part of at any stage of one's WASH career."
• It is educative and transparent. A lot of accurate information has been shared including case studies and references.
WEAKNESSES
The main weaknesses that have been noted for the SuSanA online discussion forum are:
• Lack of awareness and visibility.
Quote: "It is not a very known platform amongst practitioners"
• Lack of interaction
• Lack of responsiveness once posts are made. Fewer posters. Few topics discussed.
• Lack of diversity in participation. Mostly professionals engaging. No students/ academics working. Not totally represented young professionals.
Quote: "SuSanA as a platform is popular among professionals, international NGOs and PhD students at international universities; SuSanA should be able to reach out more to local NGOs, students or academics working in less international or privileged settings."
• IT based platform. Therefore, there is limited reach especially for people who lack internet connectivity.
SUGGESTIONS
The main suggestions that have been noted for the SuSanA online discussion forum are:
• Not many people had specific suggestions for the forum but rather have asked for additional activities, such as
o Add podcast sessions. This will encourage live interactions.
o Webinars, seminars, workshops, conferences and events should be encouraged to have people interacting. These could include face to face meetups. An online chat platform should also be considered.
o The discussion forum should have more social media presence e.g. on WhatsApp and Instagram
o Secretariat to work with regions. Increase regional presence and have all regions represented.
o Fewer working groups.
• Easier search engine for better user experience. This could entail change of website landscape and improved interaction page.
• Create more awareness about the forum. This should include having visibility materials that can be shared. Engage in awareness especially in rural areas and in least developed countries. The discussion forum should be advertised more to encourage more participation.
• Reorganize interest groups for targeted participation. These could be done by involving new target groups. For example, getting school children involved on the forum.
• Encourage more active conveners of Working Groups.
Some specific suggestions (given as direct quotes):
•
"Celebrating the members who have written the most posts, or have the most karma points, or have received the most likes that year (perhaps an award, certificate)"
•
"There is need to decide if the forum should be dedicated to only sanitation issues, if not, a deliberate effort must be made to bring water issues forward.
"
• "One would expect SuSanA to establish a platform for local members to meet occasionalyl at country level. I would expect SuSanA to engage more members in participatory activities Vis-a-via across local community or country level lines."

Thank you for the feedback we have received. We (the Forum moderators and the SuSanA secretariat) will discuss the findings in our regular meetings and see whether any of them can be addressed within the available budget. Many of the suggestions cannot be easily addressed as they would require additional resources (like more podcasts and webinars) but they can be added onto our wish list for future funding cycles.
However, we will work on the Low-hanging fruits (easy to implement) which could include:
• Targeted participation. This will include trying to reach out to professionals who have not been active in the forum and also integrating new ones (e.g. students, academicians and journalists)
• Creating more awareness of the forum through our networks.
• Celebrating active members in one way or another
• Having a discussion about the forum's actual focus (sanitation) versus a broader approach for the entire WASH sector.
• Improvements to the search function – could be possible if we understood what is being asked for exactly?
Thank you so much for your input. Looking forward to more feedback from all of you.
Regards
Charlotte and Elisabeth
(forum moderators, in collaboration with the SuSanA secretariat)
Co-moderator of the discussion forum
(Funded via consultancy contract with Skat Foundation funded by WSSCC)



Charlotte Mong'ina Maua
Sanitation Consultant

M +254 (0) 723 571 463
E

This email address is being protected from spambots. You need JavaScript enabled to view it.


L: Nairobi, Kenya
This message has an attachment file.
Please log in or register to see it.
The following user(s) like this post:
vramesh
You need to login to reply
Re: Small survey results regarding strengths, weaknesses and possible improvements for SuSanA Discussion Forum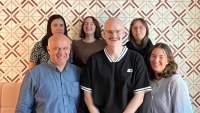 03 Apr 2020 13:04
#29416
by

secretariat
We highly appreciate this extensive feedback for there is always room for improvement, we believe.
The whole idea that is SuSanA is to learn from one another and that is only achievable if we share our work and thoughts across board and stay connected.  Even though some of the suggestions will take up some time and resources to meet, they will still be considered in the future. Thank you Charlotte, for documenting them here.  
A few suggestions above made us curious about your ideas on the
how to
–feel free to add your ideas/brainstorms as well.  
o Add podcast sessions
This would be really cool! Is there anyone out there who is a sanitation podcaster? Could the moderators check with the IT if podcast formats could be integrated into the posts (e.g., like YouTube videos)?

o Webinars, seminars, workshops, conferences andevents should be encouraged to have people interacting. These could include face to face meetups. An online chat platform should also be considered.
Now that a large part of the world is working in Home Office / remote, we could use the opportunity and give every (air)travel a second thought and improve our Video Meet-up skills and offerings. See also the thread here:
Airtravel to conferences, site visits, meetings etc. - emitting more CO2 than theyre worth in some cases?.

*Idea
* There could be ad-hoc video calls (or called a few days ahead) on a specific thread that is receiving a lot of attention (e.g. measured in click rates and posts), where organisations and persons would have it easier to share their experiences (as its faster than typing), and  could interact more personally with video calls. A Forum moderator could join these calls and provide a small summary in the end (not sure if everyone would agree to a smaller group chat being recording being released). A challenge would be to find a suitable timefor every time zone, though…
o The discussion forum should have moresocial media presence e.g. on WhatsApp and Instagram.
The Secretariat had the discussion around opening an Instagram account last year and decided against it, as already Facebook and Twitter are used, and for Photos the platform Flickr is used. Regarding WhatsApp, we have initiated a small WhatsApp learning group for the
IRC WASH system course, see
here
. It was a nice experience and international group, but thechat wasn't as active as we might have thought in the beginning. But in general, everyone from the network is can initiate such groups and use the Forum to find like minded people.    
O Improved search function
We are always happy to hear recommendations ofother platforms / fora that you think have a very helpful search function.  
Best regards, 
Franziska
Posted by a member of the SuSanA secretariat held by the GIZ sustainable sanitation sector program
Located at Deutsche Gesellschaft für Internationale Zusammenarbeit (GIZ) GmbH, Eschborn, Germany
Follow us on facebook: www.facebook.com/susana.org and twitter: twitter.com/susana_org
You need to login to reply
Time to create page: 0.364 seconds