Pause before pushing more people to ODF
4013 views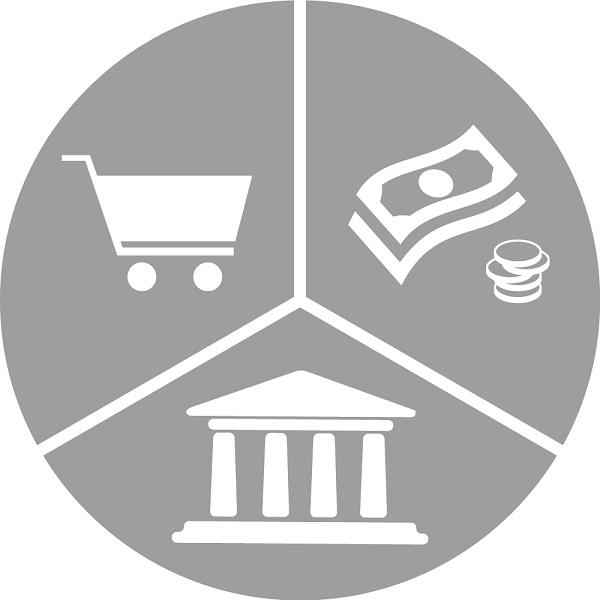 Re: Pause before pushing more people to ODF
27 Jan 2020 09:31
#28890
by

satyagrahi
I think it should really be the local government's responsibility to provide sustainable saniation. The development sector (and NGOs) have only stepped in to fill some voids and to nudge and push and create awareness. But ultimately, it is the local government that's responsible for this, just like in the wealthier countries. Which brings us back to the huge problem of "good governance"... Something which we from the sanitation sector cannot solve on our own...
The development sector has immense influence. And the global focus on money has broken the institutions of governance, where corruption is rife. So it is clear that only one form of development is pushed and with local and national governance absent, we cannot absolve ourselves easily of our role in the creation of the 'huge problem' including the problem of pushing poor solutions. For example, the pushing of borewells without touching on demand has led to depletion of groundwater and now the communities are facing scarcity after getting used to plentiful year-round supply of water and losing their habits of living with seasonal water supply. Also, in some cases, this has created arsenic and fluoride poisoning problems.
I will send you via email a recent article on this issue.
Regards,
Rajesh
Executive Director
Peer Water Exchange
You need to login to reply
Re: Pause, suggest opt for COD , before pushing more people to ODF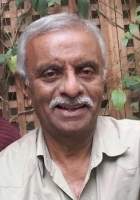 27 Jan 2020 18:56
#28893
by

AjitSeshadri
Dear SuSanA Members:

Thanks Rajesh, for a mention on COD, Controlled Open Defecation, and that it is a great idea, and that villagers in Rajasthan are doing this, with women going in groups, already. Of course, in sandy, desert conditions, it is easier.

This COD mode of OD, got evolved during floods at Kerala, August 2018, the whole area had got inundated and water-logged.
With support of volunteers, the villagers at the start had improvised, dis orderly space allocation for OD, and the sludges (night soil) collected and incinerated, with a lot of difficulty.

As the habitats were spread out, consolidation of the villagers, in open, drier and high ground was difficult, but managed.
Separate spaces were allocated on certain hill-mounts for different groups of residents viz. men and women.
Youth were kept on watch and ward keeping duties ( 2hrs on duty ) regulated by Police Officials.

Floods re-occurred in August, 2019, similar arrangements were done, in more organised manner this time .
In some areas, these spaces are ear-marked for making CTCs Community Toilet Complexes.
This would mean that the practices are falling in place, and will get regularized,
We wish it happens, and communities welfare is bettered.

well wishes to Members,
Prof. Ajit Seshadri, Senior Faculty in Marine Engg. Deptt. Vels University, and
Environment Consultant (Water shed Mngmnt, WWT, WASH, others) Chennai, India
You need to login to reply
Re: Pause before pushing more people to ODF
22 Mar 2020 11:25
#29324
by

paresh
Dear Ashok,
In the article titled 'contamination of culture' posted on July 07, you touch upon advantages of India's ancient practice of not having toilets in house and defecating in the field away from home. This was probably true and suited the agriculture based society we were then and therefore these points are well taken. However, I do not agree that the idea of the toilet has been forced upon us. It has been needed by increase in density due to urbanisation, itself an effect of changes in pattern of economic activities among other things. Aspirations of individuals is also a reason they were adopted. So bashing the west is a little unfair in my humble opinion.
I certainly agree that in principle COD as a temporary arrangement as suggested by Prof. Sheshadri may be a better idea for reasons mentioned in Rajesh's
article
in the Medium. Our society has transformed, the practice of agriculture has changed and the ground water table has fallen, the rivers and ponds have dried up or are polluted in many places. How do we alter to suit to these changed conditions? Practicing COD as our ancestors practiced OD will still be challenging. Consequently the health benefits of walking and squatting needed for OD outlined in the piece will also not be realised.
How do we also adapt this practice with the changes our society has witnessed in terms of pattern of economic activities accompanied by urbanisation? How do we ensure people have access to safe space to relieve themselves, adequately near so that the distance is not a deterrent yet far enough to complete a morning walk? These are some of the questions I can think of immediately.
The sketches of COD sites are excellent, can be optimised for space. If I remember correctly, SPA Delhi had also proposed COD sites for temporary usage during the Kumbh. The designs were presented at Reinvent the Toilet Fair in Delhi.
Regards
paresh
Paresh Chhajed-Picha
Researcher at Indian Institute of Technology - Bombay, India


This email address is being protected from spambots. You need JavaScript enabled to view it.

Twitter: @Sparsh85

Co-moderator of this discussion forum
(Funded via internship contract with Skat Foundation funded by WSSCC)
The following user(s) like this post:
AjitSeshadri
You need to login to reply
Re: Pause before pushing more people to ODF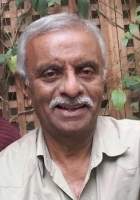 22 Mar 2020 15:58
#29325
by

AjitSeshadri
I thank Mr Paresh in giving reference to COD ie Controlled Open Defecation ( modified version of OD) .

SPA, Delhi ( premier Institute for Architecture and Planning ), had COD version in the Toilet Complex done at Maha Kumbh Campus , with a great no. of foot falls.
In Rural and village areas, in India where water and light ( power) facilities are not available, COD would be applied, under Village Admin. Authority.
Whenever water and light facilities become available, same spaces earlier used for COD would be used for making organised CTCs ie Community Toilet Complexes under NGOs care Etc.
This will be apt and in order as per GoI SBM/ SBA objectives Etc.
As regards the good use of spaces, all wastes ought to be evoved safely into usable resources and disposed off ex sites.
The entire spaces are maintained clean and green also achieve SDGs.

Well wishes to Communities,
Prof. Ajit Seshadri, Senior Faculty in Marine Engg. Deptt. Vels University, and
Environment Consultant (Water shed Mngmnt, WWT, WASH, others) Chennai, India
You need to login to reply
Re: Pause before pushing more people to ODF
23 Mar 2020 04:16
#29330
by

Ashok
Dear Paresh,
Thank you for restarting the dialogue on the subject.
I had written the article with rural environment in mind and it is still relevant there.
Your comments mention URBANISATION twice.
Even today, if you watch an old good family movie, you will notice anybody coming from outside, enters the home, goes to a place where water is placed, washes his hands, face and legs and then mingle with the family members. THIS WAS THE CULTURE.
Many western countries are with cold climates and can not go out early in the morning and need a closed space to do the job with very little clothes on. In contrast, ours is a tropical country and it is good to walk out in the morning.
As ours was and in villages, still is a agriculture based society which loves land, trees, air, water, flora and fauna etc., spending as much time with nature as possible, was and is a boon for us.
As regards the space optimization, it is always a yes-yes, but even today, in rural surroundings, there is always pieces of land available for the purpose.
The sketches which I has made at that time, about 3 years ago, with solar panels, hot water treatment of the sewage and ultimate use of the effluent water in the fields was a zero waste concept.
Well, there is a lot we can write about our culture, but it is better to stop here.
Do share your views.
i would like to thank Rajesh also for the input and his writ petition in the court.
Ashok
You need to login to reply
Re: Pause before pushing more people to ODF
02 Apr 2020 20:12
#29412
by

paresh
Dear all,
Thank you for your excellent and thoughtful posts in the thread. To move forward our deliberations, I am summarising the 29 posts made so far by arranging comments in logical groupings, names in the bracket indicate who made the respective point.
The discussion was initiated by Rajesh's
blog
which highlighted the poor quality of toilets constructed under India's
Swachh Bharat  Mission
(SBM) and argued that we collectively need to pause before continuing construction at such high pace. In the process he also pointed out some advantages of OD over such poorly constructed toilets. Many posts debated the open defecation (OD) versus  pit toilets and "controlled open defecation" (COD) was also suggested as an interim solution (COD essentially means open defecation at designated sites that are maintained clean and faeces from where is safely managed). As discussion progressed, the very ideas of hygiene, toilet and privacy were debated. A spin-off, but an important debate also centred around the role of the 'development sector'. 
Idea of Toilet/defecation and related hygiene practices

- In the agricultural society, lifestyle and sanitation and hygiene practices evolved around our climatic conditions. The practice of defecation was weaved with other activities, it provided economic and health benefits and kept shit away from homes (Ashok).
- The modern idea of toilet is that of a system, which includes a flush toilet accompanied by water supply and management of wastewater (Rajesh).
- The purpose of a sanitation system "is to protect and promote human health by providing a clean environment and breaking the cycle of disease" (Patrick)
- Defecation on water is the most inappropriate system for dealing with faecal matter (Indukanth through Rajesh),
shitting onto soil is much better that shitting onto water - in theory, but what does it mean in practice (Elisabeth).
Challenges/issues with toilets constructed under SBM
- 
In our haste to achieve the targets, millions of toilets constructed under the Swachh Bharat Mission are of poor quality. (Rajesh)
- The accompanying systems (water supply, waste management) haven't received any attention. Despite construction of toilets, OD is still practiced due to scarcity of water. (Rajesh)
- Further, most are connected to OSSs(on-site sanitation systems). Research shows that OSS do not effectively contain bacteria, they contaminate surface and ground water, and extend life of harmful bacteria. The theory (and utility) of pits need to be questioned. (Rajesh)
- Pits should not be allowed where there is a possibility of it becoming a point source of pollution of water (Example: areas with high water table, with black cotton soil) (Ashok)
- Twin pit being promoted despite its limitations, efforts to promote eco-san (urine-diverting dry toilets) being systematically marginalised (Indukanth through Rajesh)
- In this case providing toilets is not providing sanitation as they do not "protect and promote human health (Bracken).  Bad sanitation can be worse than no sanitation if it leads to other forms of pollution. (Elisabeth)
OD/COD (open defecation / controlled open defecation) as interim solution
- 
Open defecation separates urine and faeces, and more importantly exposes the harmful bacteria to sun and air.  OD also needs less water, an important consideration in water stressed regions. (Rajesh)
- COD at well-maintained sites could be an interim arrangement, till household level or community toilets with other infrastructure is arranged. (Ajit)
- Acceptability of OD (or COD) as asolution depends on the contextual factors like climate, geography, geology, water resources, environmental concerns, population density, etc which determine probability of exposure to pathogens, contamination of water sources,
etc. (Patrick, Kris)
- COD can certainly be a solution in emergencies; though it was challenging, but the strategy was used during 2018 Kerala floods. (Ajit)
- Use of pits has other problems, but can we afford to ignore risk of transmission of diseases by feet? (Joe)
- OD was suitable for our society earlier, how do we manage waste in more crowded world? (Elisabeth, Paresh)
The idea of privacy
- 
Privacy should also include access to toilets in public and work places, which continues to be a challenge. (Rajesh)
- Privacy needs to be considered in its entirety; entering toilets in view of others is culturally uncomfortable which is not addressed when toilets are constructed in front yards to save costs, lack of space, etc. (Rajesh)
Future of SBM

- The next challenge will appear when these pits need emptying. There will be hesitation to remove the partially digested  faecal sludge because of the stigma involved.  (Indukanth through Rajesh)
- From many publications, FSM seems to be emerging, a push for mechanised emptying will likely help with the
challenge of emptying. (Elisabeth)
On the development sector
- Working in the development sector for many is more about satisfaction of self rather than those for whom they work. They are enthused by impact and move from one phase to next, spending little time reflecting on the impact of their actions including problems it may have created. We need to dissect our efforts and results before embarking on next goal. (Rajesh)
- It has to be local authority's responsibility to provide service, the NGO and development sector steps in only to fill voids, to nudge and push and create awareness. (Elisabeth)
- Often, bad policy decisions are a combination of the sector's influence and the broken institutions of local governance. This has pushed one form of development in varied contexts. (Rajesh)
- Perhaps if we let the community be, they would likely come up with innovative alternatives appropriate to their context. (Rajesh)
Moving  forward

I suggest that we focus our attention to the future of toilets constructed under SBM. We should keep a close eye on how fast alternatives to manual emptying of OSS are deployed. As evident from discussion in another
thread
, work-conditions of those dealing with shit continue to be poor despite a strong law. Finally, now that most people in India have toilets and many of these are connected to OSS, let's hope FSM gets rapidly deployed so that these toilets take the ultimate step in the sanitation ladder and India achieves SDG target 6.2
As this discussion has pointed out, context is important. Ability of a sanitation system to provide individual and public health benefits as well as to protect the environment needs to be understood in its context. The ideas of hygiene, and privacy are also contextual and so are means of achieving them. Therefore let's clearly differentiate between urban and rural areas in our future deliberations.
Hopefully, we all agree that COD can only be an interim arrangement and may be particularly important in emergency situations. 
Maybe we need to deliberate here and widely with others, on the idea or how we define 'development' and role of the 'development sector'. We should certainly continue to discuss this in another thread.
Regards
paresh
Paresh Chhajed-Picha
Researcher at Indian Institute of Technology - Bombay, India


This email address is being protected from spambots. You need JavaScript enabled to view it.

Twitter: @Sparsh85

Co-moderator of this discussion forum
(Funded via internship contract with Skat Foundation funded by WSSCC)
The following user(s) like this post:
AjitSeshadri
You need to login to reply
Time to create page: 0.380 seconds