Emerging issues of Sanitation Workers and Manual Scavengers (India)
7117 views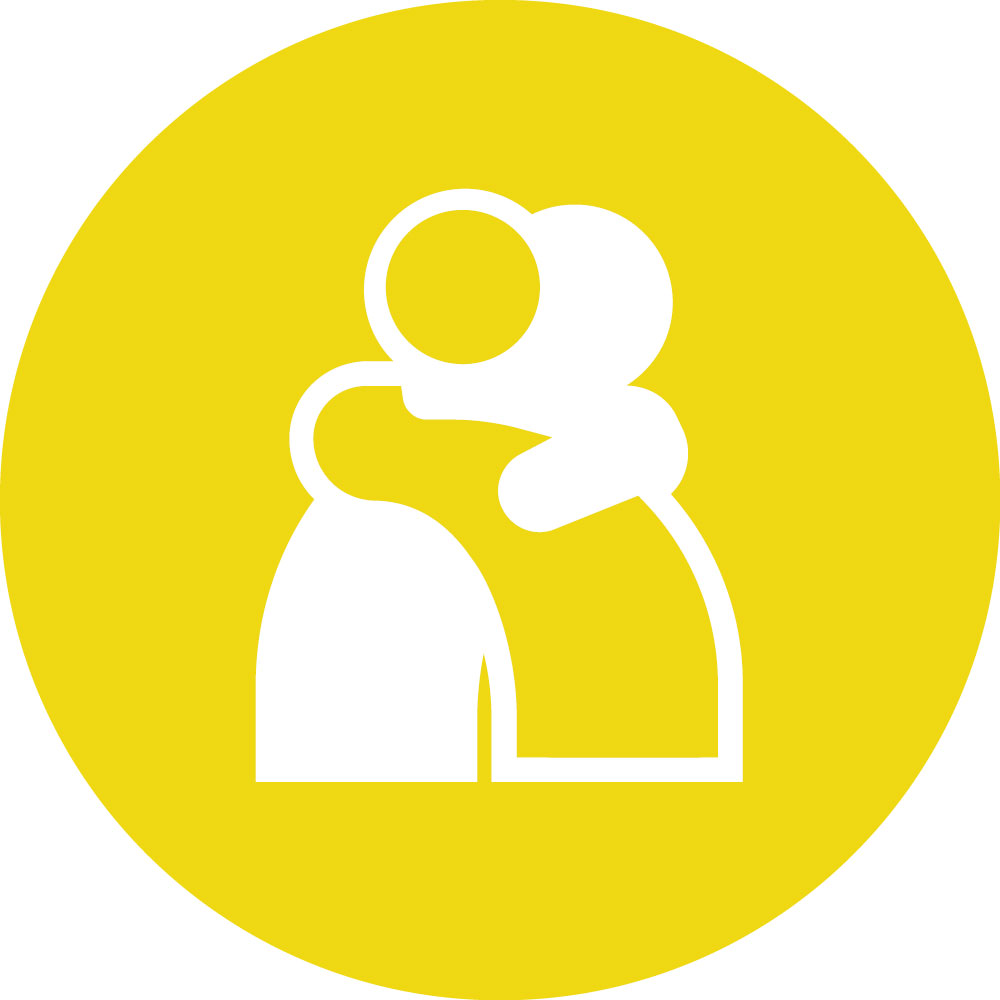 Emerging issues of Sanitation Workers and Manual Scavengers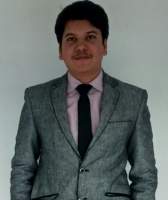 10 Sep 2018 18:06
#26062
by

tulsyanankit
Dear Members,

I work with Quality Council of India as the Project Manager for the independent and continuous monitoring of cities/towns for ODF.

I take this opportunity to open the second topic of the thematic discussion. This concerns the emerging issues of sanitation workers and manual scavengers and the need to address them as a critical factor for upscaling from ODF (access and usage of toilets) to ODF-S and +/++ that concern sustainability of the sanitation status achieved, maintenance of toilets and safe management of faecal sludge.

As the rural and urban areas of India gradually become ODF with a continuous journey of slippages and becoming ODF again, it is critical to keep an eye on the next step of the sanitation ladder as well. This herculean task of sustaining the ODF status, maintaining the toilets and managing the faecal sludge at the bottom of the implementation level is currently shouldered by millions of sanitation workers and thousands of 'identified' manual scavengers.

However, there is a lot of scope of eradicating manual scavenging to improve the lives of these foot soldiers. This can be accomplished through interventions such as their formalization and recognition of work, providing health and life insurance coverage, access to protective gears, ensuring mechanized system of sewer cleaning and faecal sludge emptying and transport. They can also be trained to become entrepreneurs and/or take up other livelihood opportunities in the changing sanitation regime.

I would like to invite you to throw more light on the criticality of the sanitation workers role in achieving ODF and beyond. What are the nuanced challenges these workers face and the barriers in improving the lives of these workers. Please do highlight what are the enabling factors if implemented could help address the challenges of sanitation workers and manual scavengers in India?

I request you all to share your thoughts, experiences and examples to make the discussion lively. Looking forward to your responses by 15 September.

Ankit Tulsyan

Quality Council of India
National Project Manager Swachh Bharat Mission @ Quality Council of India, Govt. of India
The following user(s) like this post:
AjitSeshadri
You need to login to reply
Re: Emerging issues of Sanitation Workers and Manual Scavengers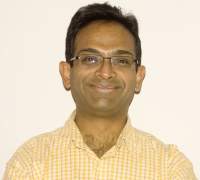 11 Sep 2018 06:17
#26068
by

nityajacob
You need to login to reply
Re: Emerging issues of Sanitation Workers and Manual Scavengers
11 Sep 2018 11:57
#26071
by

sophiajoseph
Dear Ankit,

Thank you for taking up this sensitive topic which startles us so much that we don't want to rethink about it. The news on Monday about death of 2 workers who were cleaning tank really shook me but then in course of daily routine, it slipped. Your effort will make many people to think and respond and I hope this discussion brings some way out for future changes.

There could be many reason why people do this job and what could be alternative, but the fact is till we don't have strict laws for protection and safety. The law should be so strict that such hazardous nature jobs are ought to be structured, standardized and legalized. How someone can be hired without following any norm, rules and protocols for such risky jobs. This sector itself has been so neglected that we need strict laws with serious consequences of violation that people gradually forget to take such tasks for granted. The safety manuals, gear etc will follow automatically.

The question is who will do this! it has to come from people themselves , they have to be educated, empowered with knowledge and self will to act appropriately with safety and dignity of their life. They should understand the importance of their lives and the work first. In foreign country such jobs are highly paid and workers are protected, we can also follow same if people themselves don't compromise and adhere to standards, standards of getting work or doing work.

Lets' educate, aware and empower.

Regards,
You need to login to reply
Re: Emerging issues of Sanitation Workers and Manual Scavengers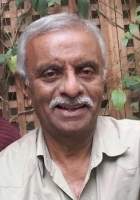 11 Sep 2018 17:42
#26072
by

AjitSeshadri
Its a great assessment on both SusSana & Safe FSM.
Some points to ponder

1. Each site to evolve into a Project mode. Waste is not to be wasted. Make neo-produce a nutrient manure.

2. Social taboo exists and it needs to be corrected. In apt FSM, couple it with practices on co-compost with Neem and Saphedha foliage admixed with cow-dung. Evolve manure.

3. This manure used in agri- farms.

4. In another community , it was gathered that they were near brick kilns. Here FSM was coupled with gobar and added as fuel .
The ash that evolved proved to be equivalent to fire-clay.. with high insulation and binding property.

5. Such innovative new materials need to be evolved to provide neo-opportunities for sustainance of these communities .

The notings given above for both social and environmental good for communities.
Prof. Ajit Seshadri, Senior Faculty in Marine Engg. Deptt. Vels University, and
Environment Consultant (Water shed Mngmnt, WWT, WASH, others) Chennai, India
You need to login to reply
Re: Emerging issues of Sanitation Workers and Manual Scavengers
12 Sep 2018 08:23
#26076
by

naresh0597
Dear Ankit,

I will be very brief in my reply.

There are technologies available in our country which completely eliminate the need for manual scavenging / de-sludging of septic tanks. DRDO - Ministry of Defence has developed and commercialized the BIO-Digester Technology which masses are yet to accept. The Govt and Private sector need to play a major role in adopting these new technologies.

Indian Railways has done a great job by adopting the DRDO Bio-Digester technology with over one lakh fifty thousand toilets converted to Bio-Toilets.
You need to login to reply
Re: Emerging issues of Sanitation Workers and Manual Scavengers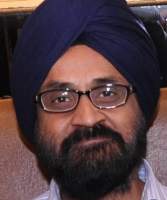 14 Sep 2018 11:32
#26090
by

depinder
A consultation was held at NIUA in April 2018 on Sanitation Workers safety, that broadly falls under the popular heading of "manual scavenging" but is not restricted to cleaning of septic tanks alone. Since "manual scavenging" is legislated as a banned activity with penalties, city and town officials deny that it exists. There have been several incidents of deaths and injury of workers engaged in cleaning not only septic tank toilets but also sewers.
The consultation had a presentation made by Delhi Sanitation Workers Union represented by Ms. Hemlata and Mr. Ashok and their colleagues alongwith Ms. Sowmyaa Bhardwaj of PRAXIS.
The consultation brought about many hard hitting observations and facts that are usually not addressed in popular reporting on this issue. For example how many workers are engaged in the work on manual cleaning of sewers and septic tanks in Delhi and other cities and towns of India? How is the network sewers cleaned, how is work distributed across divisions and zones, what machines are used and what is their status? How is the manual cleaning work organised in terms of contracting, what about Municipal laws for workers safety and other related issues of training and their health safety?
Th consultation brought out that there could be anywhere from 20 to 30,000 workers engaged in manual cleaning of sewers and septic tanks in Delhi or the NCR. The Union representatives claimed that there were very few deaths in the manual sewer and septage cleaning work prior to the year 2000. More deaths of workers have been reporting since the year 2000 when the number of sanitation workers engaged full time employees of Delhi Jal Board has been falling with no fresh recruitments. That this number of workers has fallen from 7000 to 700. For the 32 Sanitary Divisions of DJB of Delhi, you need to employ approx. 300 workers per Division. While people complain that workers are not doing their job, more and more workers are dying because of poor working conditions and lack of training.
For full report with recommendations can be downloaded from our portal
scbp.niua.org/content/wash-knowledge-update-issue-1
Depinder Kapur is a senior Development and WASH expert and is currently leading the Sanitation Capacity Building Platform of National Institute of Urban Affairs in New Delhi. He has worked with AKRSP, SPWD, CARE(Director NRM), Oxfam(Program & Advocacy Director), WaterAid India(Country Head) and WSSCC(National Coordinator). Also has 5 years of work experience as a consultant with UNICEF, FAO, WSSCC, FES and World Bank. Principal Trustee of India WASH Forum and part of a Citizens Initiative on Right to Water and Sanitation. Also worked with Ministry of Urban Development for the Clean India Mission and member of the 12th Five year Plan Working Group on Water and Sanitation.


The following user(s) like this post:
nityajacob
,
AjitSeshadri
You need to login to reply
Re: Emerging issues of Sanitation Workers and Manual Scavengers
14 Sep 2018 11:49
#26091
by

JaisonThomas
Dear Ankit,

I totally echo your sentiments that governments and stakeholders at multiple levels, including the civil society need to come together to address this issue. As I see, this has been a very unregulated area of work. WaterAid India has been working with a number of actors specifically looking at advancing the rights and freedoms of Manual Scavengers in India. The basis of this work is around effective implementation of Prohibition of employment of Manual Scavengers and their Rehabilitation Act (2013).

The fact remains that while there are provisions relating to various institutions responsible for implementation of the provisions of the act, including monitoring and rehabilitation programs for manual scavengers, they have largely remained in paper. I think there is greater need for CSOs and other interested stakeholders to come together to empower the community to access their rights and entitlements.

As I see there are no such laws with regard to 'sanitation workers' as such. Yes, with India moving to ODF, the question of FSM will emerge as a key health and environmental issue. The down side of this development would be the continued employment of manual scavengers and sanitation workers to deal with the fecal sludge - with no protection, safety gear, extremely poor working conditions endangering their health and right to life as well s to alternate dignified occupations.

CSOs and other enlightened citizens need raise this important issue and collectively advocate for strong regulation and adequate budget allocations, including for alternate livelihood options(entrepreneurial models).
You need to login to reply
Re: Emerging issues of Sanitation Workers and Manual Scavengers
14 Sep 2018 11:50
#26092
by

ANSHUMAN
Dear Ankit,
Efforts to skill India is not new. It has been part of India's policy interventions over the past six decades. What is new is the focused emphasis, with the setting up of National Skills Development Corporation (NSDC) in 2009 and a National Policy on Skill Development and Entrepreneurship in 2015.
The National Policy on Skill Development estimates that 109.73 million additional skilled workforce will be required by 2022 across 24 key sectors identified by NSDC. NSDC has come up with the portfolio of 2000 plus job roles categorised under 39 sector skill councils. One such skill council is Green Jobs. It focuses on skills in waste management, renewable energy, green transportation, which are directly related to the environment. A major target of Green Jobs is to ensure safe sanitation practices in urban local bodies, commonly called municipalities. It is sanitation workers who will then need to be skilled to perform safe sanitation practices.
Majority of sanitation workers in India perform "yellow" and "black" jobs. Manual scavenging is a "yellow" job, and "black" jobs are done by those workers who clean our cities' drains manually. Will they get to ride this dream of "green jobs", especially when skilling sanitation workforce is not a priority at the municipality level?
The exclusion is deeper than the lack of prioritisation of skilling sanitation workers. Do we have data on the number of sanitation workers across the country who perform "yellow" or "black" jobs, and need to be skilled for "green", safer livelihood options, either as a sanitation worker or in an alternative job? No one has the answer, not even municipalities. Media reports suggest there are still 1.2 million people engaged in yellow jobs, and out of these 90% are women.
One may think that the numbers can be counted through those employed in different service arrangements through the municipality. There are various permutations and combinations which give employment to sanitation workers. The first, and most sought after of course, is a regular job -- those who are on the payrolls of the municipality and get all the benefits as other employees. The second is contractual or ad-hoc sanitation workers -- they are on the payroll of the municipality too but their service conditions are different from regular employees. This makes them vulnerable in terms of their entitlements and job security. Both these categories should be easy enough to count, since they are on the payroll of the municipality? Will the number be accurate? We are familiar with the stories of "ghost workers" in municipalities. MCD recently admitted that it has 22,000 ghost workers!
Regular and ad-hoc categories of sanitation workers are attached to workers unions; their rights are somewhat secured by unions as pressure groups. The union membership records too can be a source from which to count the sanitation workforce?
The third category of contractual daily wagers is attached to a contractor (private, or NGOs), to whom the municipality has outsourced the sanitation work. These workers are highly vulnerable in terms of their service conditions. They can be counted by asking the contractor to provide employment records. How can we be sure that these contractors are keeping correct records? These contractors also hire workers on demand, on a daily basis, as and when required. Do they keep records of such workers?
There is yet another category -- the sublet worker, someone to whom a regular or ad-hoc municipal sanitation worker has sublet his/her job. Being illegal, they have no service conditions, work for below minimum wage, barely eke out a living, and remain uncounted.
If there are so many categories of sanitation workers, all keeping our cities clean, many employed to perform the "yellow and black" jobs, how will the municipality count the actual number of sanitation workers in a city? And if the municipality has the capacity and is smart enough to figure out this number, how will it ensure that the right people get skilled in "green" jobs? How will they ensure the inclusion of genders and castes in those who are chosen to be skilled?
Targeted awareness generation and information dissemination of available skilling opportunities among those who are doing these "dirty jobs" can lead to individuals making an informed choice of upskilling themselves and getting linked to opportunities for enhanced, "green" livelihood options. But, who is going to do this? Sustained awareness generation is complex and time consuming. Does the municipality have the skills, capacities and resources to do this? Are NSDC and skilling centres ready to take up this pre-skilling process? Can sanitation workers unions be persuaded to take on this responsibility? Is civil society, such as RWAs, traders associations, Lions Club and students, ready to facilitate this process and commit to bringing this change?
Please find below link to the study done by PRIA on state of Women sanitation workers in Jhansi, Uttar Pradesh "Bodies of Accumulation - A study on women sanitation workers
pria.org/uploaded_files/article_category...h%20Brief-Jhansi.pdf
We are doing similar studies for Ajmer (Rajasthan) and Muzaffarpur (Bihar) and these will be soon available at
pria.org/resources-engaged-citizens-responsive-city-30-549
You need to login to reply
Re: Emerging issues of Sanitation Workers and Manual Scavengers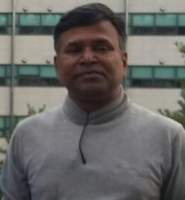 14 Sep 2018 11:58
#26093
by

seshadri
Dear Ankit,

As you know, we have been talking about this topic for decades and many initiatives and ideas that are directed towards this either adopted easily or go futile based on the areas and group of people. We have started this discussion again. Nice that you spearhead this from Quality Council of India. The most important points to be considered here are the role of administration, schools, and media in promoting the needs and resources.
1) Administration has the powers to bring in the required change - especially in removal of manual scavenging. Government /s should come down heavily on the departments encouraging manual scavenging. Alternatively Government/s can offer money for procurement of mechanized scavenging machines for all the cities / metros / towns etc. This could be implemented like JNNURM where most buses are bought by respective Governments.
2) Schools must have a good toilet that teaches the children to go home and educate the parents and relatives on the importance of building toilets.
3) Incentivizing the people those construct toilets for some time - based on use and maintenance
4) I could see actors / actresses talking about this in media, but that should go along with creation of infrastructure. A common man always struggle for money especially for big projects.
5) Removal of commission and corruption in construction of toilets - I understand there is bribe involved in construction of toilets and most of the time the cost is not the same for all areas. Some areas its cheap and in some areas its expensive to construct toilets.
6) I am one of the advocates of making all public toilets free. Still I see all bus stands charging money. One exammple is Pondicherry (I am from Chennai). Though the Lt. Governor could stop open defecation in the busstand she could not make the toilet free for all. Still it is charged. Making free and maintaining a world class toilet will go a long way helping people to understand the importance of having one at home.
7)It require joining hands of Government/s - Civil Society Organizations - Implementing Agencies - Animators - Common Public
8 ) A perfect collaboration will do miracles.
9) Hence it should be "CEEE" - Create (an ecosystem), Educate (teach people on the use and merits), Empower (provide sufficient resource for people to use / construct) and Enjoy (a happy environment).
The following user(s) like this post:
AjitSeshadri
You need to login to reply
Re: Emerging issues of Sanitation Workers and Manual Scavengers
14 Sep 2018 12:15
#26094
by

CAYA
While most innovative and value addition solutions have been suggested, and root of the problem is 1) highly unorganized sector 2) social taboos
1) before we formalise sector, a study or database of workers can be made. Including personal and professional details such as area of work, nature of work and level of manual work, tools if any, family history, earnings, lifestyle, diseases etc. Area of work can be assessed along with the budgets allocated for Sewage Management to understand which areas are managing budgets well and payment differences as per cities etc. Please excuse if such a Database exists. This can be used to evolve hazardous work insurance, part time workers insurance etc
2) Social taboos can be dealt with by either involving community or religious leaders who can promote the message of dignity of labour. Or equating the work to that of a protector or soldier so that communities understand that sanitation work deserves respect
The following user(s) like this post:
AjitSeshadri
You need to login to reply
Re: Emerging issues of Sanitation Workers and Manual Scavengers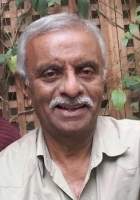 14 Sep 2018 13:29
#26095
by

AjitSeshadri
1. "Awareness on cleaning" of toilets. washrooms . sewers . drains etc.. ought to be taken up at shool level.
Every child he or she should be put on " Latrine-detail " to become aware and partake in the prctices.
2. All human sludge and wastes arisen from sanitation path, are to be taken up for re use and not wasted or to dump sites .
The guidelines suggested go upto a dream level then to a plan level
Here it gets shelved.for resaons not offfred.
Prof. Ajit Seshadri, Senior Faculty in Marine Engg. Deptt. Vels University, and
Environment Consultant (Water shed Mngmnt, WWT, WASH, others) Chennai, India
You need to login to reply
Re: Emerging issues of Sanitation Workers and Manual Scavengers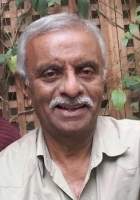 15 Sep 2018 07:21
#26096
by

AjitSeshadri
Agreeing with Mr. Depinder.
I offer my comments as below:

1. The Governance and Administration mechanism in charge of getting the Management of most clean up operation has been taking their role too lightly. There is no accountability and responsibility of these deliverables.

2. We need to blame ourselves in not ensuring all thse services are done on time.. and done very well.

3. Some of the Seniors in PHED offices who have worked under WatSan- experts in the likes of Uppalji would easily visualise the predicament of a city like NCR with 7 odd dump sites. Clogged broken u/grnd sewers . and all in deplorable state.

4. The consequences due poor hygiene and health issues are enarmous which urbanites are bearing.

With well wishes ..
Prof. Ajit Seshadri, Senior Faculty in Marine Engg. Deptt. Vels University, and
Environment Consultant (Water shed Mngmnt, WWT, WASH, others) Chennai, India
You need to login to reply
Time to create page: 0.383 seconds