Manual Scavenging - It is pity that they have to perform such a job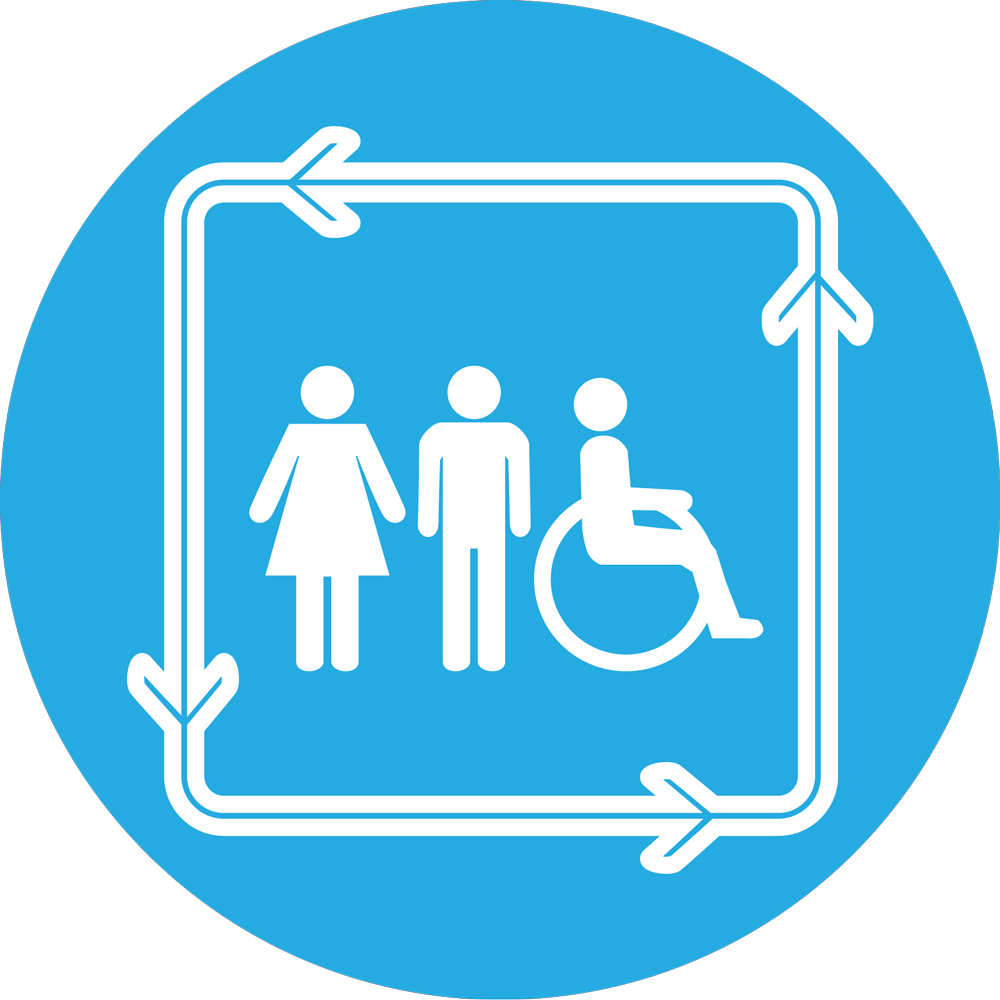 Manual Scavenging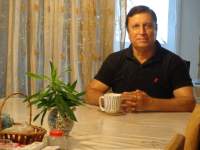 09 Dec 2017 16:48
#23403
by

F H Mughal
Manual Scavenging
The second picture in:
www.pacsindia.org/projects/advocacy-and-...is-manual-scavenging
, the subline of which reads
"A female manual scavenger carries out her work, emptying a dry latrine in Lucknow district, Uttar Pradesh,
" is the sight which can be found in the rural areas of Sindh province, Pakistan.
Look at the picture carefully, the woman covers her nostrils with the "dupatta" she is wearing. And, she is working with bare hands, her feet are uncovered. This is exactly the situation here. Called Dalit in India, here they are called as "bhangies."
The blog says that the practice is illegal in India. According to my knowledge, that is not the case here.
I feel sad for these human beings. It is pity that they have to perform such a job.
F H Mughal
---
F H Mughal (Mr.)
Karachi, Pakistan
You need to login to reply
Re: Manual Scavenging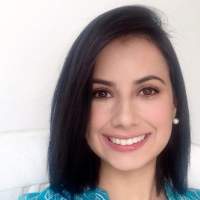 26 Nov 2018 00:15
#26584
by

gabrielahv
In fact, that is a really sad situation! It is not acceptable that in 2018 with so many technologies, people are still doing this! There are some biodigestor treatment sanitation systems that could fix this situation, the solutions already exist! The question is, why the Government don't work to fix these issues?! Who is taking advantage of this situation?
---
Sanitary and Environmental Engineer, Graduating in Environmental Consulting.
You need to login to reply
Re: Manual Scavenging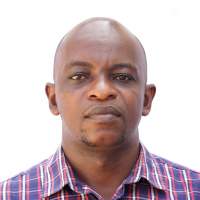 04 Dec 2018 10:45
#26658
by

blevira
I agree with you that its a pity kind of job. In reality and I will take this with reference to the city that I live where more than 70% is informal settlements and only 7% is covered with sewer system where 90% use pit latrines and septic tanks. The city is flat and its along the coastal so you can imagine the filling up of pits during rain and due to sea water intrusion. Most of the people living in these settlements are poor and cant afford mechanical emptying. On top of that, it is difficult to negotiate through the alleys as the houses are so close to each other. So the only relying solution is manual emptying services. I recently conducted a study to one of these settlements here in the city (n=492) and it appeared that above 50% opted for manual emptying the last time they emptied their toilets. I think scavengers (frogmen or vyura in our country language) should also be considered when looking for the FS management solution. People look for cheap emptying services and ask themselves as to why should they invest so much on waste as they still don't understand the importance of managing their waste at any cost. And the reality is that they cant afford! In my opinion I think that scavengers need to be recognized, enabled with working gears and equipment and at last be involved in small decentralized sanitation systems projects to offer service to poor communities at reasonable costs.
---
Beda Modest Levira
Environmental engineer and researcher
Ifakara Health Institute (IHI)
Tanzania, East Africa


This email address is being protected from spambots. You need JavaScript enabled to view it.

;

This email address is being protected from spambots. You need JavaScript enabled to view it.


Working as the project leader for 2 projects 1) HDIF (DFID) and 2) LIRA 2030 here in Dar es Salaam, Tanzania

You need to login to reply
Re: Manual Scavenging
09 Jan 2019 05:43
#26805
by

muench
Dear Beda,
Thanks for your forum post. Would you like to also share with us the study in Tanzania that you mentioned? If so, please attach it to a reply post. Who funded the study?
For those interested in the topic of "manual scavenging" please find previous discussion threads by putting "manual scavenging" into the search field above. We've had quite a few interesting discussions on this topic.
There is also a Wikipedia article on this topic which I have tried to keep up to date (more work needed):
en.wikipedia.org/wiki/Manual_scavenging
I have a question: I think the term "manual scavenging" is only actively used in India. Other countries call it "manual pit emptying" (versus mechanised or mechanical pit emptying). Do you agree with me? E.g. in Tanzania do you use the term "manual scavenging"?
Kind regards,
Elisabeth
---
Community manager and chief moderator of this forum
(Funded via GIZ short term consultancy contract)

Dr. Elisabeth von Muench
Independent consultant located in Brisbane, Australia


This email address is being protected from spambots. You need JavaScript enabled to view it.

Twitter: @EvMuench
Sanitation Wikipedia project leader: en.wikipedia.org/wiki/Wikipedia:WikiProject_Sanitation
My Wikipedia user profile: en.wikipedia.org/wiki/User:EMsmile

You need to login to reply
Re: Manual Scavenging
12 Jan 2019 10:34
#26819
by

donaldkasongi
Hi Elisabeth, it is true that Manual scavenging in Tanzania is popularly known as "Manual pit emptying ".....
You need to login to reply
Re: Manual Scavenging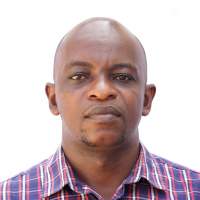 18 Jan 2019 09:24
#26832
by

blevira
Dear Elizabeth,

Apology for the late reply. I will share the study once I finalize it, I am happy to do so. Yes, in Tanzania we call it manual pit emptying and it is done by men titled frogmen ("vyura" in our language). This study is funded by DFID through HDIF.

Regards,
---
Beda Modest Levira
Environmental engineer and researcher
Ifakara Health Institute (IHI)
Tanzania, East Africa


This email address is being protected from spambots. You need JavaScript enabled to view it.

;

This email address is being protected from spambots. You need JavaScript enabled to view it.


Working as the project leader for 2 projects 1) HDIF (DFID) and 2) LIRA 2030 here in Dar es Salaam, Tanzania

You need to login to reply
Re: Manual Scavenging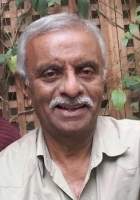 20 Jan 2019 03:42
#26838
by

AjitSeshadri
Dear Mrmbers.
No doubt it is a pity that manual scavenging is a tough and in a way, a job many will dislike to do.
But it always ought to be done, only that the person/s doing it ought to have SWPs ..ie safe work practices .
They need to wear PPEs protective gear . Also SOPs to be adhered to on operative practices.
System and others are duly secure and personnel with rescue gear etc.
This work can be akin to technical personnel doing jobs on HT electrical lines etc.
Manual intervention is needed to ensure apt deliveries and satisfaction.
Well wishes.
Prof. Ajit Seshadri.
---
Prof. Ajit Seshadri, Senior Faculty in Marine Engg. Deptt. Vels University, and
Environment Consultant (Water shed Mngmnt, WWT, WASH, others) Chennai, India
The following user(s) like this post:
blevira
You need to login to reply
Re: Manual Scavenging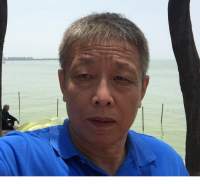 27 Jan 2019 03:54
#26873
by

samshancn
I quite agree with you. 1) It is an inevitable work assdociated with the latrines, septic tanks or composting toilets in heavily populated areas where mechanical scavengers are inaccessible or the residents cannot afford the civil utility service. However, people (no matter men or women) doing this work should be provided with uniforms, gloves, shoes and sanitary masks. 2) The workers or the relative management offices should be provided with storage equipment for collecting and composting the human wastes. When they learn the technic of recycling the excreta safely, it is no longer a deplorable job.
The following user(s) like this post:
AjitSeshadri
,
blevira
You need to login to reply
Re: Manual Scavenging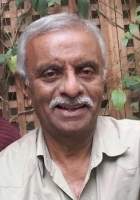 27 Jan 2019 06:55
#26874
by

AjitSeshadri
Dear Member.

We all need to agree that the task of entering sewage conveyance system at pipes, connections, accessories has to be done.

It is only that adequate safe guards are taken by having Protective Gear, and ensuring that the part of system under care is safe and secure for personnel to attend and man-entry safe.

Also all safeguards are present and rescue and relief measures are readily available at all times. And no ontoward incidents occur.

Well wishes.
Prof Ajit Seshadri .
---
Prof. Ajit Seshadri, Senior Faculty in Marine Engg. Deptt. Vels University, and
Environment Consultant (Water shed Mngmnt, WWT, WASH, others) Chennai, India
The following user(s) like this post:
samshancn
You need to login to reply
Time to create page: 0.993 seconds