Using image composition to avoid hierarchies
516 views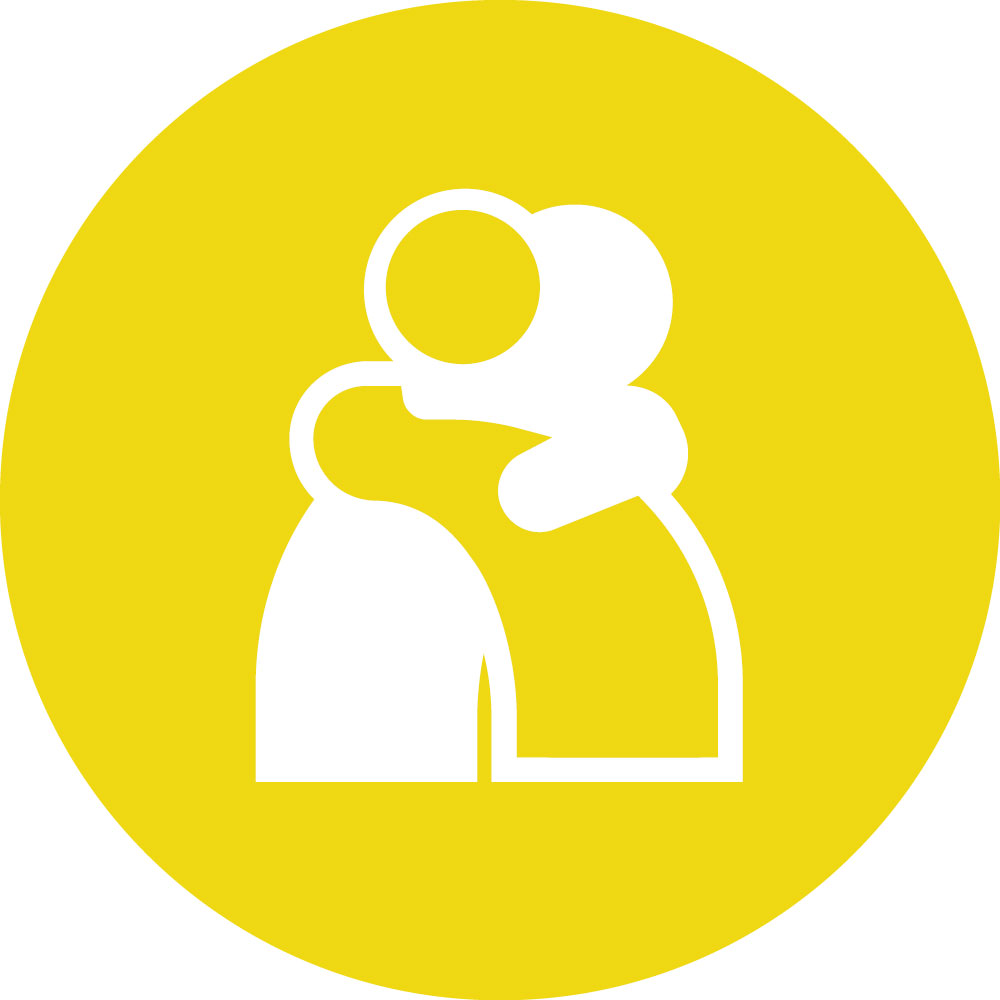 Using image composition to avoid hierarchies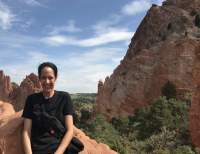 19 Oct 2021 20:20
#32901
by

JMitchell
Again and again images construct hierarchies between people, (re)produce stereotypes and establish a hierarchy between photographer/viewer and people depicted. I try to make sure that people are active or look active in the photos and that they're not taken from above.
Especially photographs of children are taken mostly from the top down, but vulnerable groups are also often photographed in this way. Yet it makes the person photographed seem vulnerable and powerless. Furthermore, the viewer (and the photographer) is literally and metaphorically looking down on the person. If the photographer is at eye level with the person he's photographing, the impression immediately changes. It often helps to choose images that do not clearly communicate hierarchies but leave space for interpretation and ambiguity. 
Here are some images as examples. What do you think?
What can photographers do to avoid those hierarchies and establish a respectful visual communication at eye level instead? And what could useful criteria be when selecting photographs publications or online use?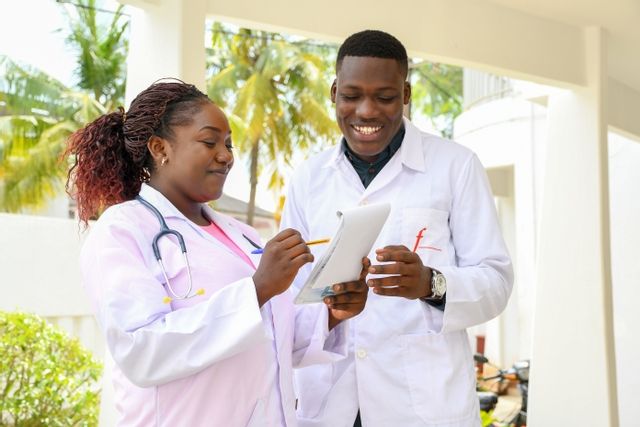 Source: iwaria.com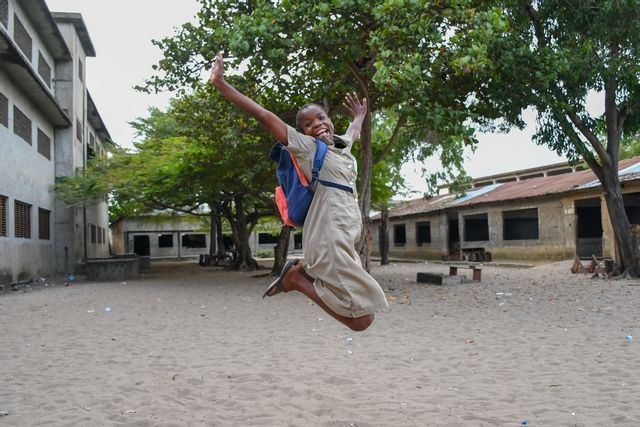 Source: iwaria.com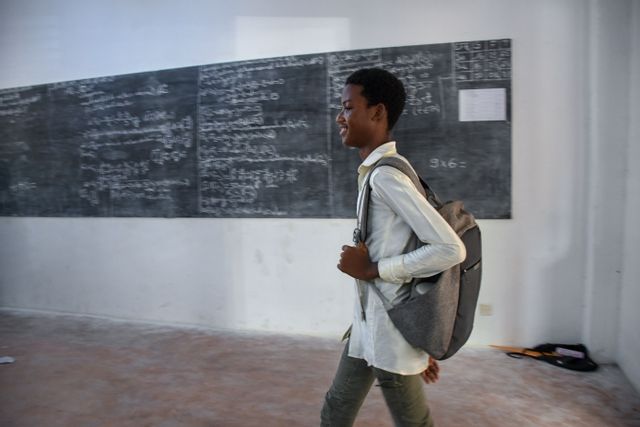 Source: iwaria.com
Curator for contemporary
Member of the Neue Deutsche Museumsmacher_innen

[Discussion lead Representation and Visual Culture]
The following user(s) like this post:
ddiba
You need to login to reply
Re: Using image composition to avoid hierarchies
22 Oct 2021 12:46
#32914
by

paresh
Dear Janice,
Thanks for the useful tips. They also coincide with good photography tips. 
Your posts together help drive two key points
making images inclusive and as representative as possible 
not use images that reinforce stereotypes
The examples you posted (here and other posts) also demonstrate that it is possible. However, I could not miss the absence of white person (preferably male) especially taking instructions from a black person (preferably woman). I think it does reinforce some stereotype (white not being in a position to take instruction from a black) which goes against one of the key points you have been highlighting. 
I understand it wasn't deliberate, but that is exactly how most stereotypes are reinforced.. unknowingly. 
Regards
paresh
Paresh Chhajed-Picha
Researcher at Indian Institute of Technology - Bombay, India


This email address is being protected from spambots. You need JavaScript enabled to view it.

Twitter: @Sparsh85
Wikipedia: Sparsh85

Co-moderator of this discussion forum

You need to login to reply
Re: Using image composition to avoid hierarchies
22 Oct 2021 13:15
#32915
by

Chaiwe
Dear Janice,
Great pointers for photography in general. However, I would like to know what your thoughts about water and sanitation imagery are. A simple google search on water and sanitation images see 
here
. The images instantly reveal the stereotypical vulnerability you speak about... Or does it portray the reality? When and how do we distinguish between these two realities? 
Scrolling down the search thread you see mostly children (and women) of Asian or African origin. One wonders, does the photographer seek consent from guardians to capture these images of children? These images do not communicate the broader picture of what constitutes Water and Sanitation. 
That said, I wonder what your impressions are and the impressions of other experts out there.
Regards,
Chaiwe
SuSanA Forum Moderator
(With financial support by GIZ from June to October 2021)

Chaiwe Mushauko-Sanderse BSc. NRM, MPH
Independent consultant located in Lusaka, Zambia
Emails:

This email address is being protected from spambots. You need JavaScript enabled to view it.

,

This email address is being protected from spambots. You need JavaScript enabled to view it.



LinkedIn: www.linkedin.com/in/chaiwe-mushauko-sanderse-21709129/
Twitter: @ChaiweSanderse


You need to login to reply
Re: Using image composition to avoid hierarchies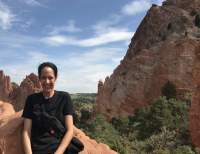 22 Oct 2021 21:25
#32918
by

JMitchell
Dear Chaiwe, Thank you for your thoughts on this post. I do think that these images to a certain degree show reality; the viewer is looking at the outcome of a sanitation/water project. But the photos are highly stylized and composed in a way that enhances the vulnerability of the children shown and makes it the focus of the image, which in my opinion makes them exploitative.You've also made a great point when you say that these pictures don't show the broader picture of what constitutes water and sanitation. They leave out any "behind the scenes" images: how a project is developed and carried out, the local partners and actors involved, the initial planning. I think these things are important and are something people would like to see as well. Showing the broader picture also makes it possible to move away from highlighting the vulnerability of these communities and instead shift towards the actual activities and projects. Consent is also an important issue and I asked myself the same thing when looking at the photos. I assume that in most cases, photographers don't ask for consent and certainly don't ask for permission to publish or sell the photograph. It should be standard though and is something that should talked about more so that people are more aware. 

Best, Janice
Curator for contemporary
Member of the Neue Deutsche Museumsmacher_innen

[Discussion lead Representation and Visual Culture]
You need to login to reply
Re: Using image composition to avoid hierarchies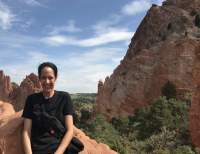 22 Oct 2021 21:29
#32919
by

JMitchell
Dear Paresh, Thank you for your reply and for pointing this out. It was not a deliberate oversight and as you said, it shows how easy it is to repeat these patterns. What you said is true, that image or a similar image is missing from this post and previous posts. But it is one that should be there, it is quite significant in its meaning from multiple perspectives. Your comment and pointing out this oversight makes it clear how important it is to be mindful of what images are shown and which images are selected (and to check yourself!).It is helpful to keep track of who is shown, how often and in what context when making a selection. This may feel strange and counterintuitive, but it is helpful and gives you an overview of what images you've selected and what they represent. Inspired by your reply, I went through the databases that I linked, and also did a bigger search on Google/Getty Images to find such a photo. It was not that easy to find a photograph of such a situation or similar situation. I've attached some screenshots of the examples that I did find. Best, Janice
Curator for contemporary
Member of the Neue Deutsche Museumsmacher_innen

[Discussion lead Representation and Visual Culture]
You need to login to reply
Time to create page: 0.478 seconds
DONATE HERE