Key documents in the area of community-led total sanitation (CLTS)
9940 views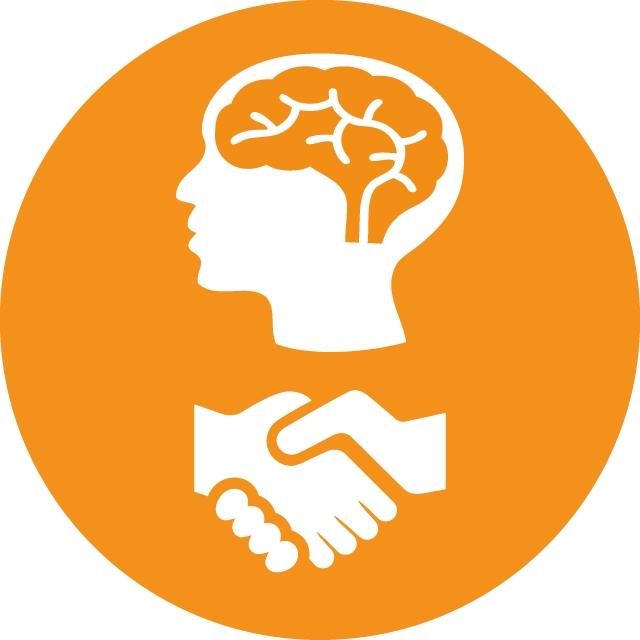 Key documents in the area of community-led total sanitation (CLTS)
10 Dec 2014 12:55
#11320
by

Elisabeth
For more information about why I am creating this new thread, please see here:
forum.susana.org/forum/categories/10-gen...d-sub-category-level
++++++++++++++
This thread is a "sticky thread" which means it will always remain at the top of this sub-category.
It contains a recommendation for new people regarding the most important five documents in the thematic area of "CLTS (Community led total sanitation)".
The initial selection was done by me with input from Petra Bongartz (IDS). We are open to feedback if others think that other documents or links should be selected here.
Recommended top five documents in the thematic area of "CLTS", in reverse chronological order:
(1)
CLTS Knowledge Hub (2013-2015).
Frontiers of CLTS: Innovations and Insights
. CLTS Knowledge Hub at the Institute of Development Studies (IDS), Brighton, UK
www.communityledtotalsanitation.org/reso...vations-and-insights
On World Toilet Day 2013 (19th November), the CLTS Knowledge Hub at IDS launched a new publications series Frontiers of CLTS: Innovations and Insights. This is a series of short notes offering practical guidance on new methods and approaches and thinking on broader issues.
So far these issues and several in the pipeline: it covers so many angles and aspects that it's key reading.
Issue 1: Participatory Design Development for Sanitation
Issue 2: How to Trigger for Handwashing with Soap
Issue 3: Disability-making CLTS fully inclusive
Issue 4: Sustainability and CLTS- Taking Stock
Issue 5: Making Sanitation and Hygiene Safer- Reducing Vulnerabilities to Violence
Issue 6: Breaking the Next Taboo - Menstrual Hygiene within CLTS
Issue 7: Norms, Knowledge and Usage CLTS
(2)
Lukenya Notes (2011).
Taking Community Led Total Sanitation to Scale with Quality
- Outputs from a workshop in Nairobi, Kenya, 24th-27th July 2011
www.communityledtotalsanitation.org/reso...g-clts-scale-quality
The Lukenya Notes are a collection of experiences and key recommendations from the IDS meeting of CLTS practitioners held in Lukenya, Nairobi in July 2011, immediately after the AfricaSan3 meeting. The aim of the workshop was to focus on the key challenges we all face in taking CLTS to scale. Insights, case studies and options are clustered by themes which emerged from workshop brainstorming.
(3)
Kar, K. (2010).
Workshops for Community-Led Total Sanitation - A Trainers' Training Guide.
Water Supply & Sanitation Collaborative Council (WSSCC), Geneva, Switzerland
www.susana.org/en/resources/library/details/695
CLTS is spreading fast in many countries in different regions. The demand for facilitators and trainers of facilitators far exceeds the supply of trainers who have got what it takes and who are able to devote their time and energy to training. To meet the challenges, and to spread good practice, guidelines for trainers are needed urgently.
(4)
Ashley, H., Kenton, N., Milligan, A., Bongartz, P., Musembi Musyoki, S. (2009).
Tales of Shit: Community-Led Total Sanitation in Africa - Participatory learning and action (issues 61)
. iied (International Institute for Environment and Development), UK, IDS (Institute of Development Studies), UK, Plan, UK (ISBN: 978-1-84369-782-4)
www.communityledtotalsanitation.org/reso...tation-africa-pla-61
or
www.susana.org/en/resources/library/details/871
This issue provides examples from East and Southern, as well as West Africa, and allows practitioners to share their experiences of implementing CLTS in different contexts with researchers and policy makers – and to stimulate debate about how they can engage in development processes, specifically in the sanitation sector.

Using simple Participatory Rural Appraisal (PRA) visual tools, communities confront the crude reality about mass open defecation and its negative effects on the entire community. CLTS enables communities to analyse and learn from their hygiene habits and practices to create collective action plans for totally sanitising their habitat – without depending on external subsidies.
(5)
Kar, K., Chambers, R. (2008).
Handbook on community-led total sanitation
. Prepared with the support of Plan International, UK, and Institute of Development Studies (IDS), UK
www.susana.org/en/resources/library/details/1814
This handbook has been developed from experiences with Community-Led Total Sanitation (CLTS) since December 1999. These have been in Bangladesh, India, Cambodia, Indonesia, Mongolia, Nepal, China and Pakistan in Asia; in Uganda, Zambia, Ethiopia, Tanzania, Kenya and Sierra Leone in Africa; in Bolivia in South America; in Yemen in the Middle East; and in other countries. Users of this handbook must feel free to use its guidelines the way they find best. The methods described are not the only ways of implementing CLTS. Users are encouraged to use their own best judgments at all times and innovate locally appropriate approaches and tools to achieve and enhance community participation and empowerment leading to total sanitation and beyond.
You can find further important documents and website links dealing with this topic here:
Please provide your feedback. What do you think of this selection? We can update it from time to time.
Regards,
Elisabeth
You need to login to reply
Re: Key documents for the sub-category on CLTS
12 Aug 2015 10:33
#14464
by

Elisabeth
Regarding key documents about CLTS, I am adding here another post on the sub-topic on
"CLTS monitoring and measuring community outcomes"
.
For the webinar on 22 July on this topic (see
here
on the forum), Pippa Scott had asked the expert panel and chair to share their top picks and relevant resources on CLTS monitoring and measuring community outcomes. The result is shown in the list below:
You need to login to reply
Time to create page: 0.251 seconds