Women in Water and Sanitation Network (WWSN)
3696 views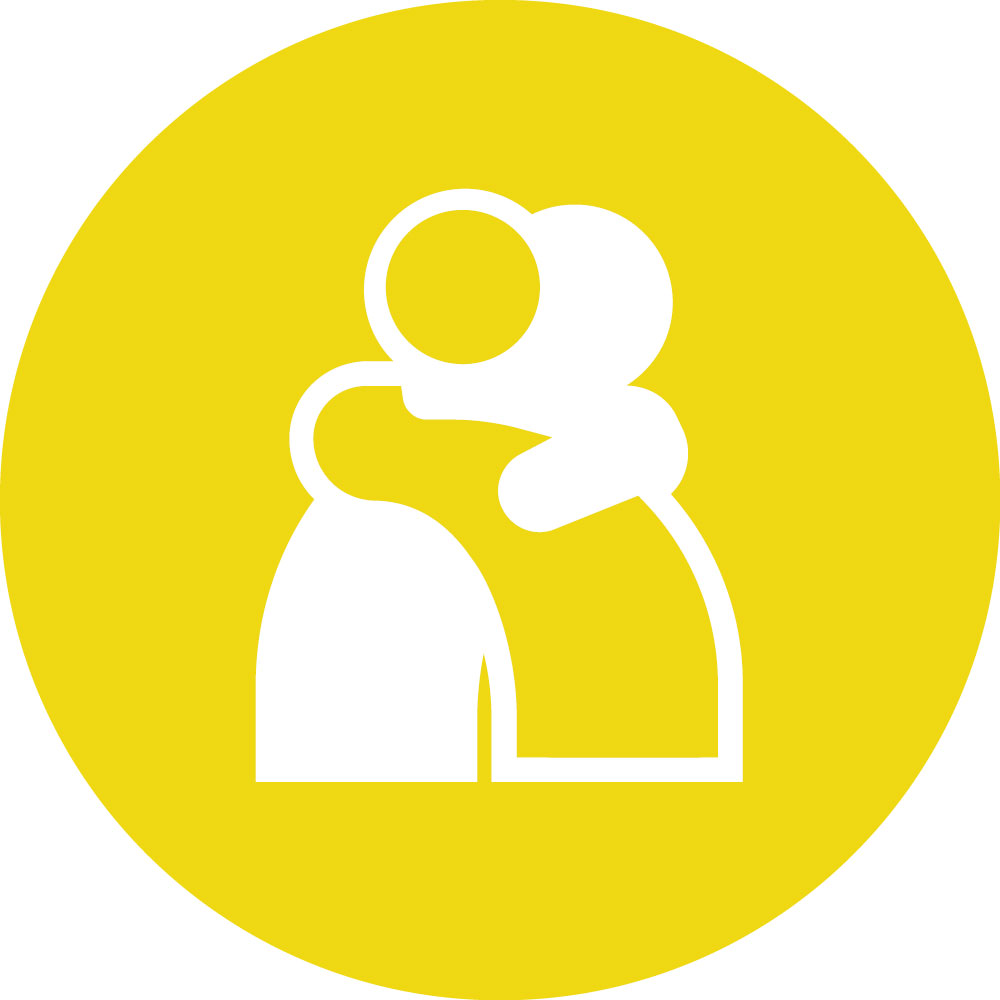 Re: Women in Water and Sanitation Network (WWSN)
22 Mar 2021 05:38
#31897
by

Elisabeth
Hi Emily,
Good luck with your network and feel free to use this thread here to cross-post any updates or information that you wish to share with people in the sector. 
I see your Linkedin page already has 311 followers. That's pretty impressive.
I copy some information from your website about vision and objectives (
wwsn.org/vision
):
+++++++
A world where we collaboratively create an equal workforce in the water and sanitation sector through inclusiveness and diversity to achieve the Sustainable Development Goals.
While gender-balanced work places are a key to success, the water and sanitation sector remains a male-dominated environment.  Women can be as strong leaders, engineers, researchers, operators as men and they need to be equally engaged in conversations and decision making at all levels. Therefore, WWSN will focus on 
three objectives:
To establish a global community of women working in water and sanitation by providing a platform for networking, exchange and professional development
To work towards (raise awareness to enable) a safe and gender equal work environment
To foster professional development, increase the visibility of female professionals and celebrate their accomplishments

++++++++
By the way, I think the WASH sector as a whole is less male dominated than other sectors. For example, academic or practice orientated events on hygiene, behaviour change and handwashing sometimes have only female presenters (which might send out the wrong signal too).
But when it comes to high-level managerial positions, technical management and engineering positions for sanitary infrastructure then there are far fewer women (in most countries) than there should be. This "gender gap" is persistent: when I studied chemical engineering in the 1990s we didn't have many female students. When my daughters chose engineering as an elective in high school last year and this year, they found themselves in a stark minority (like 5 out of 30). This is in Brisbane, Australia, in the 2020s. So thirty years after I went to university it feels like not much has changed with regards to young women choosing "technical/engineering jobs" or not. Perceptions and stereotypes are sooooo slow to change. In addition, some of the typical male dominated jobs are less likely to offer part time options and expect a lot of travelling for work, which can be quite off-putting for many young women who think that one day they might want to be "working mothers" * and want to have a good work life balance between a career and spending time with their children. (at least that's how it was for me)
Regards,
Elisabeth
* Funny that the term "working father" doesn't really exist in the same way; instead we have "family man" but not "family woman". Sigh. Do follow the account of manwhohasitall on twitter/facebook/instagram (
twitter.com/manwhohasitall
). It's about this:
Man Who Has It All mocks the patriarchy by putting the shoe on the other foot. By creating a world in which women are the default and men are niche, the absurdity and injustice of the status quo is starkly revealed. It's also quite funny. And the comments are beautiful.
Getting people to follow that satire account and to reflect on things can be a baby step in breaking up some of those gender stereotypes...
You need to login to reply
Re: Women in Water and Sanitation Network (WWSN)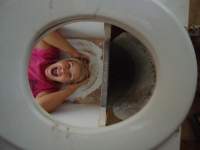 02 Mar 2021 09:06
#31745
by

Ewoods
Hello Chaiwe, 
We had a couple of great introduction calls. Now we are setting up working groups to move forward on some 2021 plans. The best ways to stay up to date with WWSN: 
We will be having many virtual events this year to give time for women in the sector to network around the world. 
To your question, yes, we do have many women on the African continent getting involved, and we would always appreciate more! 
Co-Founder of Sanivation
Sanitation Engineer working with solar FS treatment
You need to login to reply
Re: Women in Water and Sanitation Network (WWSN)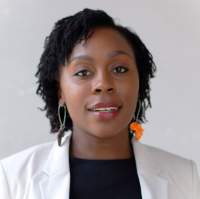 28 Feb 2021 12:27
#31733
by

Chaiwe
Hello Emily,

It would be great to hear more about how this planning call went. I missed it sadly. 

Do you happen to have any recordings to share, or maybe highlight some key outcomes?

I would especially be interested to know if there was fair interest and participation from women within the sector on the African continent?

Chaiwe
SuSanA Forum Moderator
Skat Foundation (With financial support by GIZ and SIRWASH up to November 2023)

Chaiwe Mushauko-Sanderse BSc. NRM, MPH
Independent consultant located in Lusaka, Zambia
Emails:

This email address is being protected from spambots. You need JavaScript enabled to view it.

,

This email address is being protected from spambots. You need JavaScript enabled to view it.



LinkedIn: www.linkedin.com/in/chaiwe-mushauko-sanderse-21709129/
Twitter: @ChaiweSanderse


You need to login to reply
Women in Water and Sanitation Network (WWSN)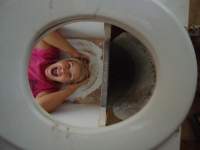 28 Jan 2021 10:40
#31541
by

Ewoods
Calling all women, around the world who work in WASH:
The WWSN (Women in Water and Sanitation Network) is a professional group of women working on creating an inclusive WASH sector. We would love to get more poop women from around the world involved. Join us for our planning call on how to get involved!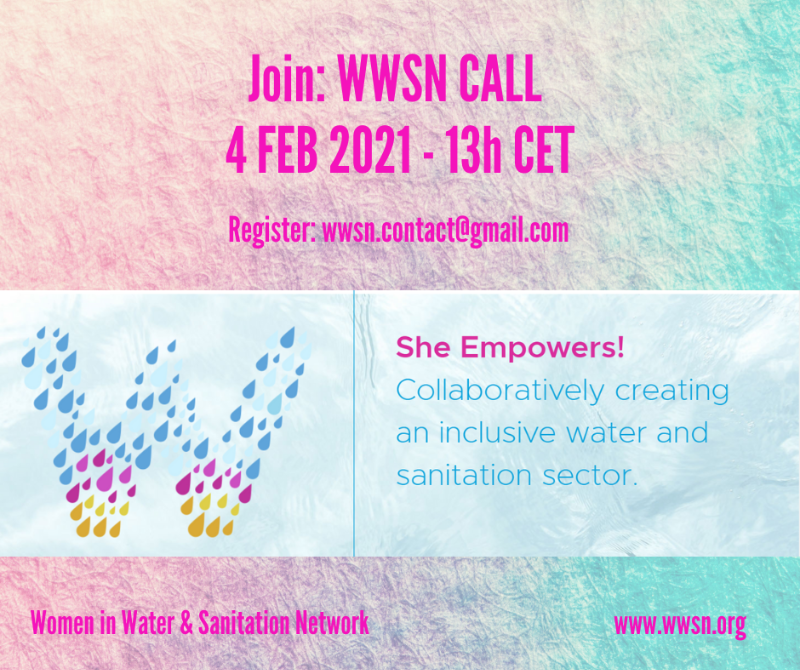 Co-Founder of Sanivation
Sanitation Engineer working with solar FS treatment
You need to login to reply
Time to create page: 8.590 seconds
DONATE HERE