Blog: Nine ideas for Gender Transformative WASH programming
3095 views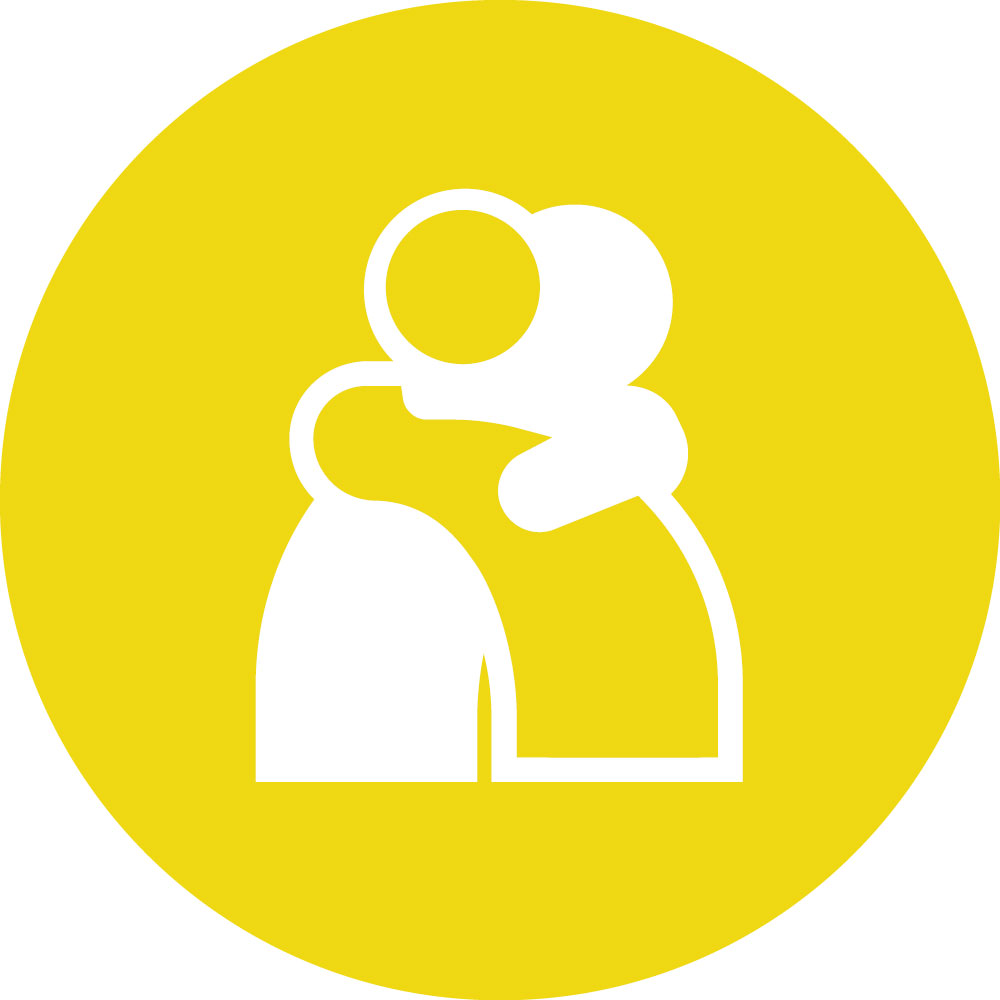 Re: Blog: Nine ideas for Gender Transformative WASH programming
05 Sep 2019 05:12
#28073
by

Elisabeth
Hi Elaine,
Thanks for your blog post (
www.communityledtotalsanitation.org/blog...ive-wash-programming
) which I found very enlightening. It's good to see someone puttin things in the wider perspective in society rather than just focusing on one of the symptoms (to give an example: rather than just talking about putting lights into toilets, we should also address or know where that violence against women comes from)
This is an interesting list from your blog post (the blog includes hyperlinks for most of the topics):
Key gender issues that intersect with WASH include:

- Harmful social norms and cultural practices
- Equality and non-discrimination
- Health and nutrition (especially in relation to maternal and child health outcomes)
- Sexual and gender-based violence
- Unpaid/care work burden
- Girl's education
- Menstrual hygiene management
- Women's economic opportunities
- Women's participation, empowerment and leadership
- Men and boys' engagement in programming
I also found this useful:
8 ) Know the challenges and potential unplanned consequences
Working on gender issues, especially using an approach that aims to transform harmful power dynamics will always be welcomed by some more than others. These presentation slides ( here ) list some potential challenges and unplanned consequences of using a gender transformative approach and ideas for how to overcome these.
My favourite slide from that presentation is this one because it shows each of us what we can do ourselves to improve things!: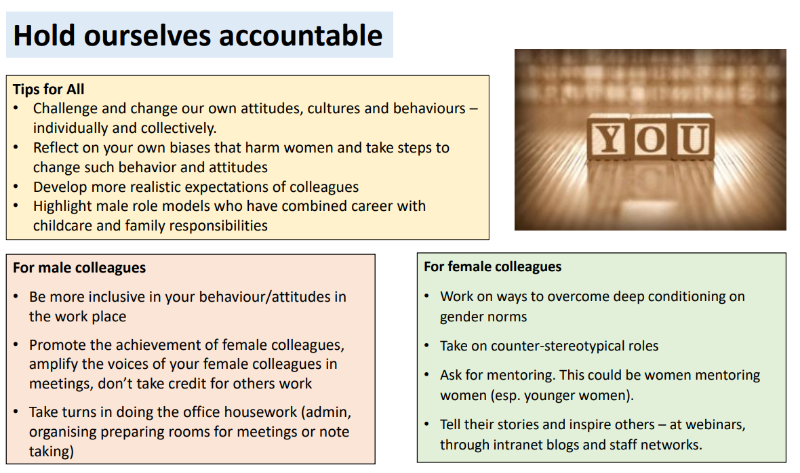 Regards,
Elisabeth
You need to login to reply
Blog: Nine ideas for Gender Transformative WASH programming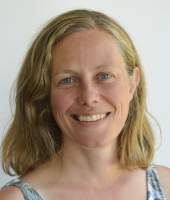 24 Jul 2019 17:48
#27889
by

ElaineMercer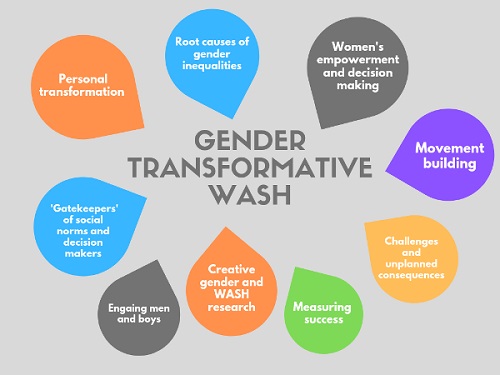 This blog offers advice for practitioners wanting to apply gender transformative approaches to WASH programming. It has been partly adapted from the workshop 'Gender Transformative WASH' (April 2019) that the Institute of Development Studies (IDS) co-facilitated with Dr Sue Cavill for Plan International. The workshop was for Plan country-office staff from Ethiopia, Indonesia, Nepal, Uganda and Zambia implementing the 'WASH SDG Programme'. As a sector we are still gathering evidence on what makes up effective gender transformative programming approaches. In this newsletter we suggest nine ideas for criteria.
Read blog here.
Elaine Mercer
Communications and Networking Officer
The Sanitation Learning Hub
The Institute of Development Studies
sanitationlearninghub.org/
The following user(s) like this post:
MarcusErridge
You need to login to reply
Time to create page: 0.835 seconds