Differences and particularities of a systems approach for sanitation and hygiene compared to systems approach for water supply (29th SuSanA meeting group discussion synthesis)
2905 views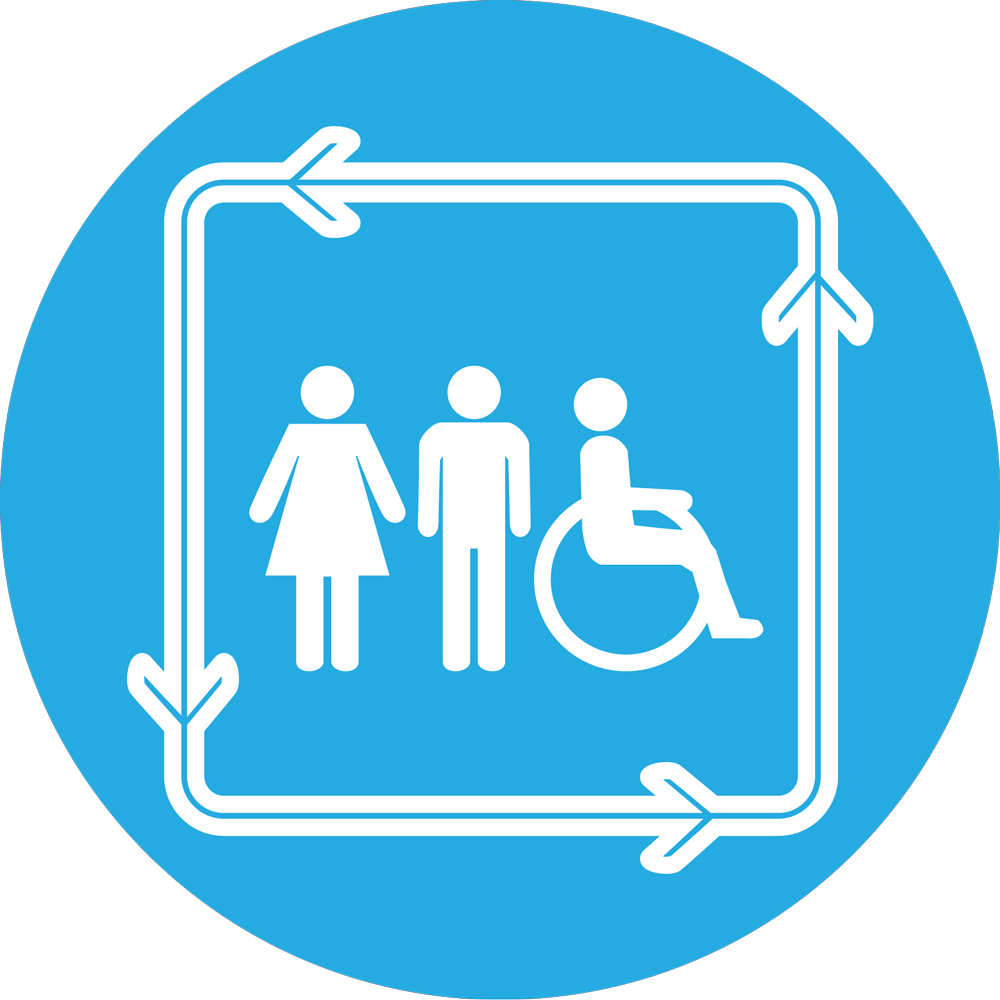 What are key differences between water supply, sanitation and hygiene in strengthening WASH systems?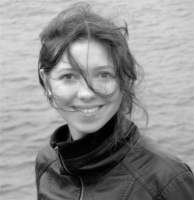 17 Feb 2020 10:32
#29042
by

Jona
Dear SuSanA (WG10 and beyond) members,

A growing number of WASH actors in the sector change the way they work. Instead of first-time access, the trend towards sustainable and long-lasting WASH services is targeted. For achieving that, the whole system around reliable drinking water and functioning sanitation is considered, including i.a. planning, financing, monitoring and political awareness. Many call it

"

systems strengthening

"

.

The

Sustainable Services Initiative (SSI)

is an internal initiative of Welthungerhilfe, in partnership with Aguaconsult and German Toilet Organization (GTO) and financially supported by Viva Con Agua (VcA), which started in 2016. The SSI seeks to improve the sustainability of Welthungerhilfe's WASH programmes, primarily through encouraging the uptake of a systems strengthening approach on the part of Welthungerhilfe programmes and to advocate in the sector and partner countries for a more sustainable approach to WASH programming.

Much effort has already been put into water, while sanitation and hygiene lag behind. In order to reduce the gap between "WA" and "SH", the SSI developed a discussion paper on

"

Strengthening Sanitation and Hygiene in the WASH Systems Conceptual Framework

"

(2019, R. Gensch, W. Tillett). The paper proposes an adapted conceptual framework for WASH systems, and suggests checklists that can be used to analyse the status of the WASH system. It also includes examples of systems strengthening for sanitation and hygiene across the nine proposed 'building blocks' of the WASH system. Please find the paper in the SuSanA library here:

www.susana.org/en/knowledge-hub/resource...library/details/3750

. This paper and other aspects of systems strengthening will be discussed in depth at the 29th SuSanA Meeting in Kampala (22 Feb 2020).

We highly welcome your feedback on the paper and experiences from your work here in the forum.

Please also watch out for the SSI Toolbox "Strengthening WASH Systems: Tools for Practitioners", which will be launched shortly. The toolbox is developed primarily for Welthungerhilfe (and other organisation's) country staff, seeking guidance and reference materials to help them understand and apply systems strengthening approaches in their WASH programming. It seeks to compliment and add value to existing resources. It includes one-page topic briefs, organised in five sections, broadly following the typical approach to programme interventions of Welthungerhilfe:
Introduction
Getting started
Context analysis and development of WASH plans
Strengthening the system
Monitoring, learning & upscaling
Happy reading and best regards,
Robert & Jona (GTO/SSI)
Project Coordinator
German Toilet Organization
You need to login to reply
Re: Differences and particularities of a systems approach for sanitation and hygiene compared to systems approach for water supply (29th SuSanA meeting group discussion synthesis)
19 Mar 2020 10:13
#29299
by

ArnoC
Please find the notes of the group discussion session on "how to strengthen sanitation and hygiene in the WASH systems framework" during the 29th SuSanA meeting in Kampala.
This attachment is hidden for guests.
Please log in or register to see it.
With kind regards,
Arno Coerver Global WASH Advisor Malteser International
co-lead SuSanA WG 8
+++++++++++
Text from attachment:
Differences and particularities of a systems approach for sanitation and hygiene compared to systems approach for water supply (29th SuSanA meeting group discussion synthesis)
Overall aim to strengthen sanitation and hygiene in the wash systems framework
Specific question for discussion:
"What are the different particularities for a systems approach for sanitation and hygiene compared to the application of this methodology for water supply?"
• Sanitation still more difficult to discuss at community level, easier to talk about water. Is it cultural?
• Understanding the benefits of sanitation is still low at times at community level.
• All kind of issues can be related to underutilization of sanitation facilities. One reason can be that people like to keep the facilities new and unused.
• SSI (Sustainable Services Initiative) can feed in to these issues and provide guidance and clarity
• Sanitation typically has many more stakeholders compared to water, which is often has only one operator for the whole system. Therefore, sanitation is more fragmented from stakeholders' point of view. This is also reflected in the fact that at government level, sanitation is often scattered often over various ministries, which gives underlining tensions.
• Political level also needs to be involved to make sanitation a priority
• Systems approach has already been widely applied for water supply context, not so many examples for sanitation and hygiene projects/case studies.
• Further case studies on systems approach for sanitation and hygiene should be developed to promote this approach, and then we can develop recommendations from those studies. Research and documentation on this topic matter to increase as well.
• Standards in system approach also important, as this will make monitoring easier
• Sanitation technologies are at times tried out without enough thinking or research on applicability. Communities are then less willing to try new approaches again.
• Toilets should be common goods but it is not
• Difference between genders on importance of sanitation. Sanitation more needed for women, it is easier for men to do without
• Many agencies say they do wash, but in fact they do mostly only water supply
• All software for water and sanitation more difficult to implement
• The mindset is that toilets are for individuals and water is for communities
• Water supply got subsidies for long time
• Communities have no problem if they have a water treatment plant nearby but do not like a sludge treatment plant in their neighborhood
• Stigma for sanitation workers who often have a very low status in the community
• Generally taboo on sanitation compared to water
• Sanitation has clear end product, water does not have it
Some general aspects and good practices:
• Government leadership needed in sanitation and hygiene systems related development process
• Awareness and capacity building related to sanitation and hygiene systems development
• Assigning sanitation roles and responsibilities related to avoiding too much fragmentation
• National and international standards to be used, and tools available should be reflected in sanitation and health guidelines
• Sanitation also needs local political will to get more attention. Therefore, such support is needed at all levels, at national as well as local level
• How we will push through these systems is where we could get stuck
• Tracking financial funds allocated for sanitation
• Budget and allocation needed for sanitation and hygiene sector. Example was given of Ministry of Water who decides and they spent on water and most on central government operations, where there are only few activities, and more overhead and general costs. Not much funding will remain available for sanitation
• Competition between sectors is also there
• Uganda has a WASH finance office at Ministry of Finance
You need to login to reply
Re: Differences and particularities of a systems approach for sanitation and hygiene compared to systems approach for water supply (29th SuSanA meeting group discussion synthesis)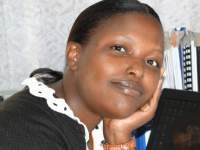 13 May 2020 20:12
#29818
by

CharlotteM
Thank you for the paper and the discussion on the SuSanA meeting. I like the perspective that the paper has taken in isolating the biasness that is there for water issues vis a vis the sanitation issues. The point noted on the paper of interfacing with other sectors would really go a long way in being able to highlight the need to provide good sanitation in order to be able to boost the "closing the sanitation loop agenda".

What is clearly emerging in most of the projects that are now coming up is the need to have an aspect of reuse of treated sanitation waste.  This goes to strengthen the sanitation and hygiene systems by including the agricultural sector that will be involved in this.  With such involvement then, a lot of research has to be done to support such engagements and have lessons learnt tabulated before full roll outs. Multi stakeholder platforms for sharing and discussing learnings on sanitation and hygiene should be encouraged.

Regards
Charlotte
Charlotte Mong'ina Maua
Water and Sanitation Consultant

M +254 (0) 723 571 463
E

This email address is being protected from spambots. You need JavaScript enabled to view it.


L: Nairobi, Kenya
You need to login to reply
Time to create page: 0.400 seconds
DONATE HERE