Roediger NoMix toilets - good or bad? And SANIRESCH final report (urine diversion project with UD flush toilets and treatment reactors in Eschborn, Germany)
26.9k views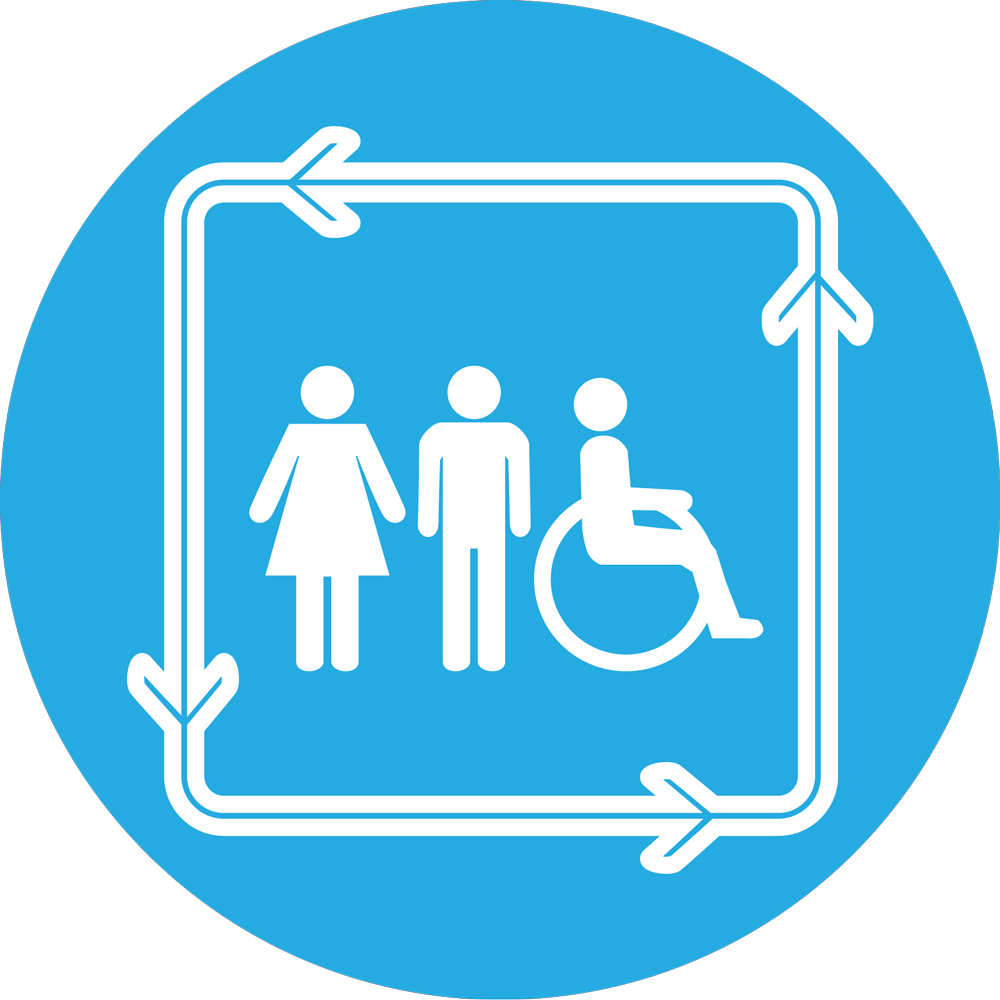 Re: Removal of Urine diversion flush toilets from GTZ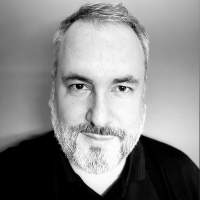 01 Dec 2011 01:38
#688
by

jkeichholz
Three more details about the installed Roediger UDTs from my experience with them:
Many women (and men?) don't actually sit on public toilets for different (personal) reasons, so there's no direct mechanical pressure on the knob of the valve, the valve didn't open and urine often got flushed away.
Additionally to what Elisabeth already mentioned with the too small faeces part (~ issues of faeces ending up in the urine compartment), the bowl design also had/has a very unfortunate hydraulic drainage behaviour so flush water was wasted.
Convincing the GTZ (giz) facility management to implement these NoMix UDTs by that time certainly wasn't easy and I am really glad that Christine, Florian and the ecosan team in 2005? had found a way to get them installed anyways. Also, the main building of GTZ in Eschborn is/was the right place with all its visitors and (supposedly) open minded employees who should be open to new approaches (right?

). My opinion is that if we or if the technology fails at such an interesting exposure to a wide mix of different user then there's a problem somewhere because it's a perfect location for testing such technologies. So the decision to have them installed in the first place is of more value to us than the relatively low investment costs back then.
As for the toilet norm (EN 997): I think it's both the 400kg requirements (actually 400 kN over a period of 1 h) and the flush requirements that got this bowl design (or the manufacturer of the mold?) to fail. The norm also is a bit biased as it focuses on flush toilets with a minimum flush water speed of 1.6 l/s.
It would be great to continue from this point as a lot of R&D has already been invested and I am sure that there's a market for more. The Roediger NoMix also was of wall-mounted type and maybe a standalone toilet seat (with a bottom) would be easier to build?
Also, it's somehow ironic that we are looking at the engineering side / treatment options of sustainable sanitation most of the time (in our discussions) while the other ~99,9% out there just see the toilet as the interface with this technology. I've often thought that toilet (bowl) design is of secondary nature because the treatment options would be more important, but I had to learn that most users just don't care and want a clean (looking) toilet (= white ceramic bowl) they don't have to physically touch.
My approach would be to take the treatment options side and find a better - working - bowl design (instead of the way it has been done up to now: first toilet design => then treatment options). If Roediger isn't interested for financial reasons, this could be a market for others. Most of the newer toilet designs I've come accross so far only cover the low-tech, low-budget, Paul-Polak-type, Made-In-India/China/SA, longtail side of toilet bowl design (plastic moulds), but I believe that there's a market in Europe and elsewhere for such advanced ceramic UDT bowls.
Edit: on a second thought, since Roediger is so successful with their Vacuum technology, how come the UD toilet has to be made from ceramic material instead of stainless steel like most vacuum toilets?
You need to login to reply
Re: Dubbletten/Wostman NoMix toilets of Roediger Vacuum
30 Nov 2011 23:26
#686
by

Elisabeth
Dear Dena,
I agree totally with you that we as a sector are too weak in publishing things that didn't work as opposed to things that worked (actually the same applies also to all areas of scientific research, too, I think). I am a firm believer that we can probably learn more from failures than from successes...
That's why we try really hard to make the
SuSanA case studies
as detailed and honest as possible (even though it is not easy: who would get funding a second time around if the first time is admitted to be a failure...).
Here is one example of a rural schools project with UDDTs in Western Kenya (at 70 schools) - it was not a total failure by any means but it did have lots of problems and these are described in this case study:
www.susana.org/lang-en/case-studies?view...eitem&type=2&id=1195
But back to the urine diversion flush toilets: I don't understand why the Dubbletten urine valve should have blocked
after only one month
?? Did you check this point out wit the supplier? Can you post for us a photo of such a malfunctioning urine valve? What system did they use? I know e.g. the EcoSmellStop from those silicon curtains and that one works great.
Perhaps there was actually another problem and that had to do with
pressure build up
in the urine piping system if there was no way for air to escape when new urine was added to the pipes and tanks?
I have this situation with my
Separett Villa
toilet that I have at home. It is a small system where the urine pipe goes to the urine jerrican which is lying on its side next to the toilet. I just press on the urine jerrican with my foot which then pushes the air out through the urine puddle and then the urine can flow again. So it is easy for me (but not ideal if other users had to use it who don't know this trick).
Just wondering if this could have something to do with it.
In case anyone is interested in this Separett Villa fancy dry urine diversion toilet, see photos from the toilet in my house here:
www.flickr.com/photos/gtzecosan/sets/72157609478355653/
I use it since 3 years now and think it is great (but needs of course a committed user who does not mind doing the faeces bin emptying about once per month, and urine jerrican emptying about once per week - with 1-2 persons using it).
NB: it is not a urine diversion flush toilet, but dry (whereas those toilets we were discussion above were with flushing).
Toilet with urine container at the left
by
Sustainable sanitation
, on Flickr
The following user(s) like this post:
jkeichholz
You need to login to reply
Re: NoMix toilets of Roediger Vacuum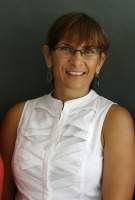 24 Nov 2011 23:35
#654
by

Dena Fam
Hi all,

So we installed both Wostman and Dubbletten UD toilets over 8 months to see how they functioned in practice...

I think one of problems with transfering knowledge about UD is that we dont often have enough information on the failures of these systems internationally - everyone is quite good at documenting their successes but really we learn from failure not from what went right in a trial...As a community of practice, I think we need to be more diligent about documenting are failures and being specific about why they failed! Not only from a technological perspective but also from a societal, environmental, economic and political perspective. This is what we are planning on doing in the wrap up of our own project and I will upload the results.

WOSTMAN
Wostman have the highest rate of installations globally but we had problems with the fact that there was a large volume of water being dischared with urine. The toilet's specifications were very different from how they funcitoned in practice! For example, the mean half flush volume was 1.29L but advertised as 0.2L and the mean full flush volume 5.11L but advertised as 2.5L! This would have been OK if the toilets actually flushed away paper and waste but they didnt and this meant, as you experienced with the Roediger toilets, that users were flushing a number of times with large volume of water was being mixed with urine. We also had some major issues with cross contamination. The urine pipe was so small and unprotected so twe had paper and faeces regularly blocking the urine pipe. The toilet was also too short for tall users.

DUBBLETTEN
The Dubbletten UDTs functioned better in regard to flushing volumes, they have a spray for the urine bowl which, if used efficiently, meant a very low dilution of urine. The problem is that after a period of time (about a month) the urine trap (a small rubber valve) stops functioning properly. Urine pools in the front bowl of the toilet, takes a very long time to drain and is socially unacceptable for users to come into a cubicle and see someone else's urine sitting in the bowl. The time that it takes the urine to drain is just too long for a busy office setting. While we provided a small cleaning brush for users to help the drainage when it became blocked it wasnt an acceptable option for users in a public setting to clean the toilets so they can function properly.

Would love to hear other experiences

Regards
Dena

Institute for Sustainable Futures
University of Technology Sydney
Dr Dena Fam
Senior Research Consultant
Chancellor's Postdoctoral Research Fellow
Institute for Sustainable Futures
University of Technology Sydney
Phone: (+61)2 9514 4950
Fax: (+61)2 9514 4941
Email:

This email address is being protected from spambots. You need JavaScript enabled to view it.
You need to login to reply
Re: NoMix toilets of Roediger Vacuum
24 Nov 2011 13:26
#650
by

Elisabeth
Dear all,

Dena: Can you please tell us a bit more about the problems you had with the Wostman and Dubbletten urine diversion flush toilets? I always thought they must be better than the Roediger toilets... Am I mistaken? Which issues did you encounter?

Florian: great to hear from you, as you were involved in this project right from the start during your time at GTZ. (can we blame it all on you? Hah - only joking! Saniresch is still a great project despite the issue with the toilets).

Yes, Roediger and we know very well what should be changed in the design of the toilet bowl (mainly the the faeces part needs to be bigger and the urine part smaller; and the valve is no good the way it is. I think a simple non-return valve like we have in the waterless urinals of Keramag or the Eco Smell Stop from South Africa would be perfectly fine; it needs to be easily accessible and removable from the top). And yes, the flushing behaviour would also need improvement (and ideally users should put toilet paper from urinating into a separate bin instead of trying to flush it down). At this stage, people often flush twice or even three times just to get rid of the toilet paper.

The problem is indeed the cost for the mould to make a new bowl in ceramic. This mold cost is incredibly high and if you then only sell 400 pieces in 10 years then there is no business case. Although it is also the chicken and the egg story: perhaps you would sell much more pieces if the product was better. But I doubt it for the mass market - except for special situations like hospitals or new developments in Australia where you are really trying to save water, or settlements not connected to a wastewater treatment plant designed for nutrient removal (so a few applications do exist!). As P reserves are still there and have not yet run out and thus fertiliser is still cheap - and hence very little incentive to make fertiliser from urine in the industrialised countries.

The ISO norm which Roediger referes to seems to have something to do with the weight of the person sitting on the bowl. Apparently it has to sustain 400 kg (!) = several very big people on the toilet at once? And this bowl keeps breaking at that weight. That's what I gathered from Roediger.

Kind regards,
Elisabeth
You need to login to reply
Re: NoMix toilets of Roediger Vacuum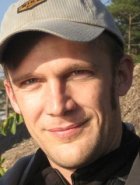 24 Nov 2011 12:17
#648
by

Florian
Hi,

thanks for the frank words, Elisabeth. Of course it is dissapointing to hear that the success of these toilets was not so good and that they have been removed from the most important locations (where visitors will use them).

I myself was also involved in planning and implementation of these UD-toilets in the gtz-building. At the time (2004/2005 I think) available experiences with these toilets (e.g. from Huber in Berching) were rather positive and promising and the installation of the toilets did not seem like a big risk to us. The Roediger toilets were by far the best toilets available. Some issues where already known by then of course, like the possible blocking of valves by urine preciptates. The idea was to include Roediger in the planned research programme (that is now Saniresch) so they can work on improving those toilets.

One question: did the reseach in Saniresch allow to develop or propose technical improvements on those toilets? Would Roediger know now how to make this toilets work well (economic considerations aside)?

I am also not aware of any other ongoing developments on better UD flush toilets. Perhaps EAWAG within their gates foundation project? It really seems that at the moment, there is no good UD flush toilet on the market.

As a side note: the quoted problems of the Roediger toilets with the ISO-norms refer probably to the flushing performance for feces and toilet paper. As the volume is a bit small, often 2 times flushing was needed to get down all paper.

Florian
You need to login to reply
Re: NoMix toilets of Roediger Vacuum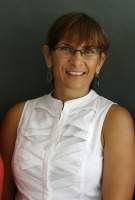 24 Nov 2011 09:13
#645
by

Dena Fam
Dear Elisabeth

From our own experience in trialing Dubbletten and Wostman toilets both in the institutional setting of a university trial and residental community trial in Australia, I dont feel there is currently a UDT on the market that meets the needs of collecting low dilution rates of urine, managing cross contamination of faeces and is socially accetptable for users.

From our experience these toilets are still first and second generation technology which are in need of modifications not only to meet Australian standards (if they were to be installed at any scale) but also to provide a usable end product. I think the more viable option is to install wateress urinals for collecting urine until an appropriate toilet is designed (if this occurs at all!).

It would be great to hear other experiences too...

Regards
Dena
Research consultant
Institute for Sustainable Futures
University of Technology, Sydney
Dr Dena Fam
Senior Research Consultant
Chancellor's Postdoctoral Research Fellow
Institute for Sustainable Futures
University of Technology Sydney
Phone: (+61)2 9514 4950
Fax: (+61)2 9514 4941
Email:

This email address is being protected from spambots. You need JavaScript enabled to view it.
You need to login to reply
Re: NoMix toilets of Roediger Vacuum
17 Nov 2011 16:00
#622
by

Elisabeth
Dear Dena and all,
I have been meaning to say something about the Roediger NoMix toilets (which are installed in our office building at GIZ and some other "famous" buildings in Switzerland (Eawag) and Austria (Linz), as well as other places). We are in a joint demonstration and research project with the German manufacturer of these toilets (called Roediger Vacuum), which is called Saniresch (
www.saniresch.de
).
In summary: Our experiences with the NoMix toilets have not been good – I would not recommend them (anymore).
Quite a few years ago, I am guessing around 2005 or a bit earlier, Roediger Vacuum made bold steps in developing this urine diversion flush toilet. What makes it special is the valve on the urine drain which was developed so that urine is collected totally pure, i.e. even without flush water.
This toilet is made in ceramic and the problem is that the mould to produce such a toilet is hugely expensive (something like EUR 70,000 if I remember right). Roediger Vacuum at that time was hoping for a big market with urine diversion flush toilets but has since become disillusioned (they sold only about 400 pieces – this is not enough to recouperate the investment for a mould). The price per toilet is around EUR 780, and they have only made a loss with them.
For this reason, the company has now basically given up on this toilet and is no longer investing into optimizing it (2 main problems which would need to be fixed: front urine part too big and thus faeces part too small; urine valve too maintenance intensive).
I can't blame them for this decision. They are also unable to manufacture the existing model anymore. The following sentence comes from an e-mail exchange with Roediger Vacuum:
+++++++++
Roediger Vacuum is currently not able to deliver the NoMix toilets due to the problems with the manufacture of the toilet bowls. They permanently failed the quality check to DIN ISO 9001 .
+++++++++
In our building we had 50 NoMix toilets installed in 2006 (see links above in Martina's post). The reason why 10 have been removed earlier this year is because they were giving to many maintenance headaches. The urine valve blocking (in closed position) was a minor problem. But the urine valve blocking in an open position caused odour from the urine tank to come into the room. Sometimes even urine was dripping out of the toilet bowl at the base.
So we regularly had "big fights" with our facilities maintenance staff who wanted the toilets removed and we pleaded for giving us more time... In the end, they were removed from the floor where the CEOs have their offices, and also from the ground floor where visitors to the auditorium would see them.
It is possible that when the Saniresch project ends (mid or end 2012) that the remaining 40 toilets would be removed (if anyone wants to have them please let us know).
So in summary I would not recommend their NoMix toilets to anyone anymore.
It is disappointing but with any innovation, some things work out and some things don't. I still take my hat off to Roediger Vacuum that they gave it a go back in 2005 (and to Christine Werner for having the guts to get them installed at GIZ headquarters)! Roediger Vacuum is still a very innovative company now. Their main business (as the company name suggests) is vacuum toilets and vacuum sewer systems. This business seems to be going well for them in Europe at least. Vacuum toilets could be combined with biogas sanitation systems.
Maybe other people would like to add their opinions on the Roediger NoMix toilets?
And importantly:
which other urine diversion flush toilet would you recommend?
There are a number of other manufacturers (mainly Swedish ones), these are listed in our suppliers list here:
www.susana.org/lang-en/library?view=ccbktypeitem&type=2&id=1148
I have no direct experiences with them so am trying to form an opinion which model can be recommended?
Regards,
Elisabeth
The following user(s) like this post:
Doreen
You need to login to reply
Re: Removal of UDTs from GTZ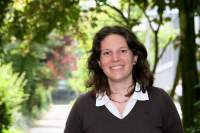 17 Nov 2011 09:08
#620
by

mwink
Dear Dena,
we had some removals of UDTs at certain floors. Overall, 10 of the original 50 NoMix flush toilets were removed. We are running the project now with the 40 toilets left.
You can find more information on the ongoing project on our project website (which we regularly update):
www.saniresch.de/en
And also on the ongoing research and monitoring of the toilets which is located at those tow subsites:
www.saniresch.de/project-components/sani...nstallations?lang=en
www.saniresch.de/en/publications-a-downloads/results
(You find even more detailed information on the German subsite as the original ppts were in German and we just translated the most important ones. Also, I have to admit that we are still in the process to translate the slides of the last project meeting in September. But this should be finalised within the coming days!)
As well as the newest information is compiled in our recently updated SuSanA case study about the project:
www.susana.org/lang-en/case-studies?view...ypeitem&type=2&id=63
Moreover, a little general remark: Since January 1st 2011 GTZ has merged with DED and Inwent and we are now called GIZ.
I hope that helps to clarify the situation.
Best regards, Martina.
Research unit Water infrastructure and risk analyses
Institute for Social-Ecological Research (ISOE)
Frankfurt, Germany

winker[AT]isoe.de
www.isoe.de
www.saniresch.de
You need to login to reply
Removal of Urine diversion flush toilets from GTZ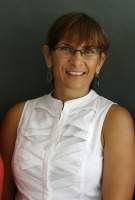 17 Nov 2011 00:15
#616
by

Dena Fam
(note by moderator (EvM): I moved this old thread to this location so that everything on the SANIRESCH project is now together in the same thread)

Dear Elizabeth and fellow GTZ people

It has come to my attention that the urine diversion flush toilets [so-called No-Mix toilets by Roediger Vacuum] installed at GTZ Eschborn are in the process of being removed! It would be great to hear what happened with the toilets and why the decision has been made to have them removed

Look forward to your response

Kind Regards
Dena

Dena Fam
Research consultant
Institute for Sustainable Futures
University of Technology Sydney
Dr Dena Fam
Senior Research Consultant
Chancellor's Postdoctoral Research Fellow
Institute for Sustainable Futures
University of Technology Sydney
Phone: (+61)2 9514 4950
Fax: (+61)2 9514 4941
Email:

This email address is being protected from spambots. You need JavaScript enabled to view it.
You need to login to reply
Time to create page: 0.269 seconds
DONATE HERE