UDDTs for users who are wipers or washers
6920 views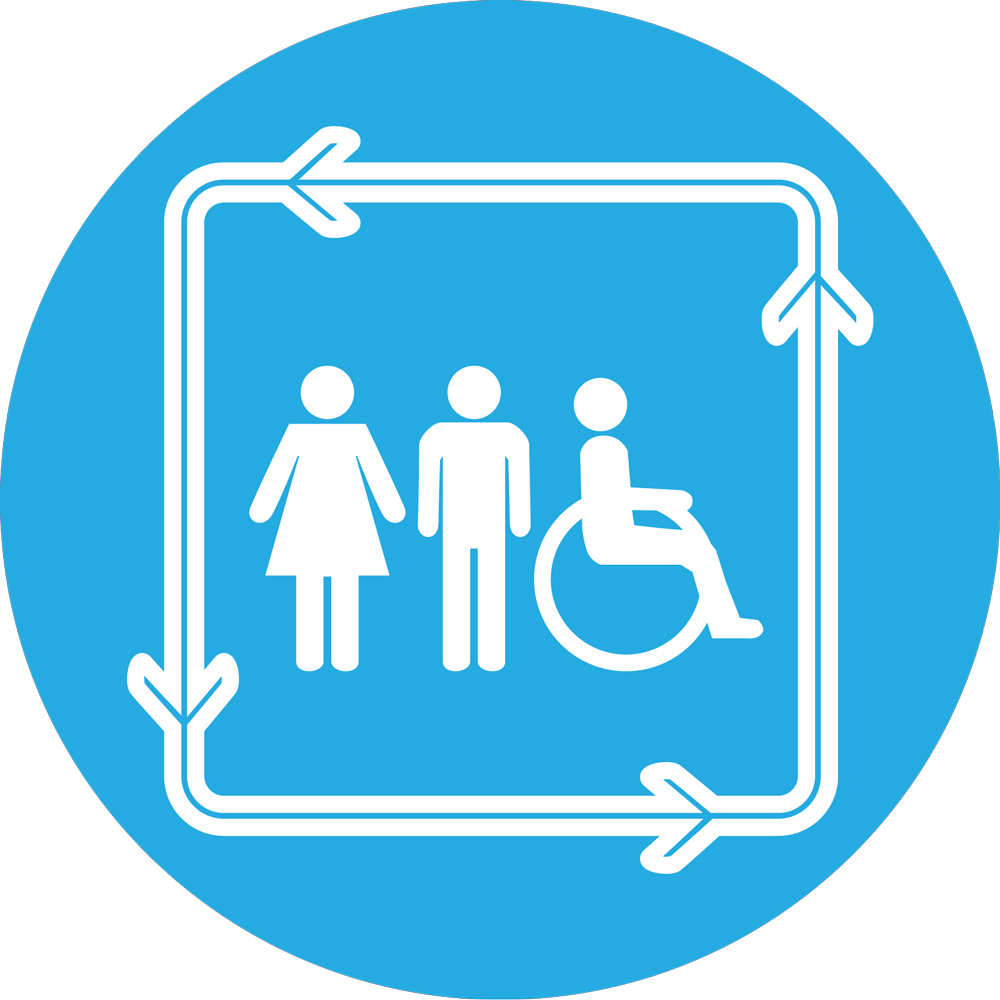 Re: Is this type of bidet useful for washers?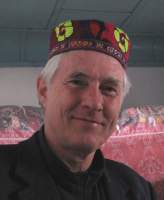 07 Oct 2012 15:33
#2414
by

sjoerdnienhuys
@Chris. I have noted the swing type of washing platform as one of the entries to the BMGF. However, such a construction is delicate and easily subject to damage or malfunction; than the entire toilet does not work.
The problem with anal wash is that you do not want to move around in the toilet room with your pants down and move to another seat; the swing design allows to remain sitting.
From an engineering point of view it would be more simple, less costly and easy to repair to have the toilet seat fixed on a trolley, moving sideways. In such a design you also do not need to get up.
The trolly mechanism would be the same as the drawer rails you can get nowadays in each DIY store. In such a design the bidet can be linked to/against the toilet (thick banana shape). This way you also save space.
The cheapest squirt design is the hose with a hand-spray-lever. In squatting countries these are commonly available in all sanitation shops. The hose is connected to the wall outlet and should be long enough for either frontside or rear side washing.
Sjoerd from The Netherlands.
Pronounce: 'Sured'
Some of my work on: www.nienhuys.info
for correspondence:

This email address is being protected from spambots. You need JavaScript enabled to view it.
You need to login to reply
Re: Is this type of bidet useful for washers?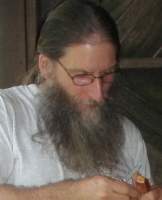 07 Oct 2012 11:11
#2409
by

canaday
Hi Elisabeth,

The bidet shown seems to be for sitting, not for squatting. And, as Sjoerd very correctly indicates, the photo should show how water would be administered. It seems to me that the best option would be for the bidet to squirt water upward (as most bidets do).

With respect to squatters, I would like to suggest that a low-lying plastic anal wash basin could swing (=pivot) into place, above the fecal drop hole, such that the user would not have to move. When not in use, it could fit into a slot in the wall, mostly out of sight. I even think it would be feasible for the unit to squirt water.

A similar arrangement could be done for sitters ... given a bench rather than a pedestal.

If designers would like my help, I would be glad to do so.

Best wishes,
Chris
Conservation Biologist and EcoSan Promoter
Omaere Ethnobotanical Park
Puyo, Pastaza, Ecuador, South America
inodoroseco.blogspot.com
You need to login to reply
Re: Is this type of bidet useful for washers?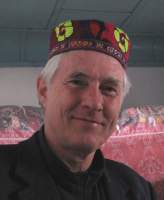 07 Oct 2012 10:08
#2408
by

sjoerdnienhuys
The use of the bidet should be explained a bit further.
To start with, the glazed ceramic is an excellent material and can be easily cleaned. It has all rounded shapes without sharp inside corners. The sitting height is also good. These points are excellent.
The space between the toilet and bidet, or between bidet and side wall should be wide enough, minimum 30 cm.
I do not think the holes are to small, but it is more practical and cheaper to fit an ordinary stainless steel wash basin waste. In the waste a rubber plug will fit.
My question is how the bidet is being used. How the water is supplied? In case a hose is used, the connection should be shown in the picture. In case of a pitcher, one need to fill the pitcher first.
Anal washers have two habits, either from the front or from the rear. In the case of washing from behind with a pitcher or hose, the bidet is too small and the floor around it will become a water ballet, requiring a drain.
Sjoerd from The Netherlands.
Pronounce: 'Sured'
Some of my work on: www.nienhuys.info
for correspondence:

This email address is being protected from spambots. You need JavaScript enabled to view it.
You need to login to reply
Re: Is this type of bidet useful for washers?
06 Oct 2012 20:19
#2406
by

Elisabeth
Dear all,
I have a question to all those who have experiences with designing UDDTs for washers (= for people who use water for anal cleansing).
I have a photo which came from Dan Lapid in the Philippines that shows a bidet for anal washing next to a UDDT bowl: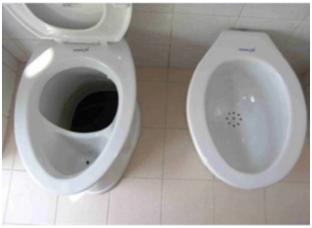 I am wondering if this type of sanitary equipment is good and well designed? I wonder if perhaps the holes in the drain piece are too small? Would the additional cost and space requirement put people off purchasing one? Is a floor drain always preferable because people can squat lower than over such a bidet?
What do you think?
Dan Lapid wrote to me:
Yes the bidet is for anal washing. We call it "wash bowl". We produced only a small number of this because it's an optional item paired with the UD bowl which our target users, poor households, consider not necessary. We now have zero inventory and don't produce it anymore.
(the photo is from his own home).
(The reason why I ask is because we have included this particular photo in our UDDT technology review, and I am wondering if it sends people on the wrong track. Our technology review (which a number of you have helped us review and improve) is now very, very close to completion, have a sneak preview here:
www.susana.org/lang-en/library?view=ccbktypeitem&type=2&id=874
)
Regards,
Elisabeth
P.S. the same photo has also been included in this factsheet in the SSWM toolbox, it seems to be a popular photo...:
www.sswm.info/category/implementation-to.../toilet-systems/uddt
Dorothee/Martin: I just saw that in your reference list you are referring to a very old version of our UDDT technology review from 2009 with me as author. Could you please update that? Best if you (also) link to the URL (see above), not (only) the pdf file, because the URL can stay the same even when we exchange the pdf file for a newer version.
Edit on 31 July 2014: See also this thread:
forum.susana.org/forum/categories/141-ot...nique-situation#6668
You need to login to reply
Re: Wipers in a UDDT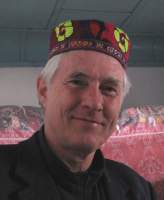 30 Sep 2012 09:30
#2354
by

sjoerdnienhuys
@Emmanuel.
In one country (SA) the people used old newspapers and used cement bags. The cement bags do not absorb much moisture and do not compost very well. Instructions on the type of paper is important.
The additional carbon (wood fibre) to adjust the C/N ratio is mainly important for the wet biogas reactor in combination with mainly human faeces. E.g. in UDT-biogas.

You can find information on the enhancement of the Nitrogen content and fertilizing quality if dry clay dust is used as drying agent in a UDDT, but that clay does not serve as wiping agent.

I have not seen studies on the effect of adding carbon (paper-woodfibres) to the dryer mass of the UDDT, and what effect it has on the binding of the Nitrogen and the fertilization quality. Can someone produce that information????
Sjoerd from The Netherlands.
Pronounce: 'Sured'
Some of my work on: www.nienhuys.info
for correspondence:

This email address is being protected from spambots. You need JavaScript enabled to view it.
You need to login to reply
Re: Wipers in a UDDT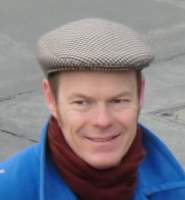 27 Sep 2012 07:49
#2334
by

emmanuel
Hello,
I manufacture and sell UD composting toilets. No matter the paper you use. It will compost with feces very easily. Paper fibers are very small and will take few months to compost. Fibers in different papers are not so different.
I agree Florian, paper help for drying if you dry and help also for composting if you compost. If you compost without worms, it is better to had paper for C/N ratio. If you use worms, C/N ratio is not important.

Emmanuel
You need to login to reply
Re: Wipers in a UDDT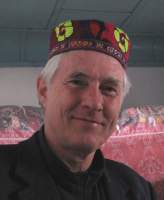 26 Sep 2012 08:58
#2318
by

sjoerdnienhuys
Wipers have allegedly a higher social status than washers in some countries. On the other hand paper wiping is more expensive; maybe that is the link with the staus. City people who are already used to flush toilets may also prefer the wiping habit.
Because paper is expensive, news papers and other paper (cement bags) are used which do not absorb sufficient moisture.
In countries with long winters, wet systems do not work when not kept guaranteed frost free. In cold countries evaporation is also low, therefore UDT and UDDT is necessary to keep the moisture content low.
Dried faeces with paper can be further composted with kitchen, market and agricultural waste. It can also be processed in a biogas reactor, producing cooking gas. After the biogas or composting process non-digested components from the UDDT need to be sieved out and burned. People throw all types of stuff in the toilet.
To minimise NH4 emissions, the UDDT should be frequently emptied and the material used for biogas production. Human faeces, after cattle faeces is one of the largest contributors to GHG and an environmental disadvantage of the UDDT.
Sjoerd from The Netherlands.
Pronounce: 'Sured'
Some of my work on: www.nienhuys.info
for correspondence:

This email address is being protected from spambots. You need JavaScript enabled to view it.
You need to login to reply
Re: Wipers in a UDDT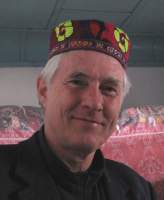 26 Sep 2012 08:36
#2316
by

sjoerdnienhuys
The improvement of the C:N ratio of human faeces is necessary to increase possible biogas production. The ideal C:N ratio is about 1:24 such as in cattle dung. The carbon from the woodfibres in the paper reduces the high N component from human faeces (+40). The N content depends also on the food intake and differs per person.
This C:N ration is important for UDT systems connected to a biogas reactor, but less important for UDDT systems. When the UDDT is emptied, dried faeces and paper can be digested in a wet biogas reactor inclusive other waste such as kitchen and food left overs. This, however requires a regular service of the UDDT. When the faeces stay more than a week in contact with air, most of the methane gas will already escape into the air and atmosphere. NH4 is a 21 times more insulating GHG than CO2.
However, I am not aware of the percentage of NH4 gas that leaks into the atmosphere from dried human faeces per day. Somebody knows????
In the use of carbon fibre toilet paper it would be useful when it is indicated on the package what the carbon percentage is of the paper, and suitable for UDT-biogas or UDDT assistance in drying.
Sjoerd from The Netherlands.
Pronounce: 'Sured'
Some of my work on: www.nienhuys.info
for correspondence:

This email address is being protected from spambots. You need JavaScript enabled to view it.
You need to login to reply
Re: Wipers in a UDDT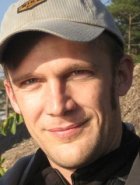 24 Sep 2012 07:50
#2297
by

Florian
UDDTs for wipers are usually more easy. Less risk from water entering the feces chamber, and the added wiping material (paper) assists the drying process addtionally. As for composting, adding paper to feces is generally also beneficial, as it increases the C:N ratio. However in a well working UDDT, the process should be rather more drying than composting, so paper will not decompose inside the vault. But depending on what you do with the feces after removal, this isn't a problem, or a esthetic problem at maximum.
Florian
You need to login to reply
UDDTs for users who are wipers or washers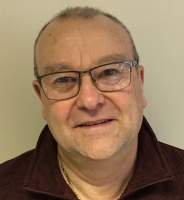 24 Sep 2012 06:42
#2295
by

DavidAlan
Hello. You may know that we have built a lot of UDDTs, but they all seem to cater for people who are washers and not wipers. A friend who has built some UDDTs in Ghana asked me about the process when people used paper. He has built some UDDTs and people sometimes use cement bags to wipe themselves. Has anybody got any experience of paper wipers and what it does to the composting process? Thanks.
You need to login to reply
Time to create page: 0.290 seconds
DONATE HERE