The Earth Auger Toilet: urine-diverting composting toilet (Fundacion In Terris, Ecuador) - updates on progress
76.8k views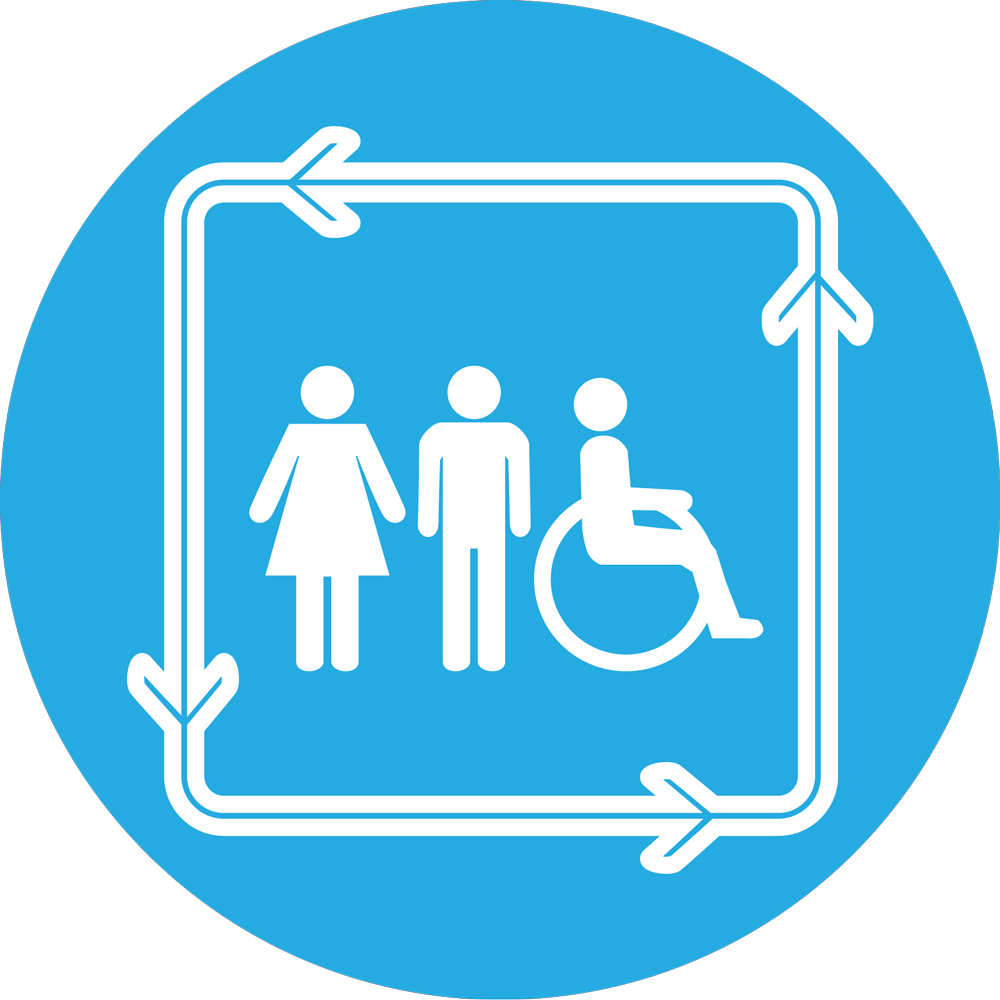 Re: The Earth Auger Toilet: Innovation in Waterless Sanitation (Fundación In Terris, Ecuador)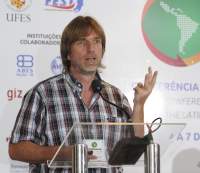 13 Apr 2013 15:48
#4142
by

christoph
I looked up the old posts in ECOSAN res.
Richard Holden posted in 2010 that they where still beeing manufacured (post #6102), the first time they were mentioned by Detlef Schwager #3089.
Actually I realized the discussion was started by Chris Canaday, so I guess you know the South African people.
Attached you find the installation guide with a lot of useful data (taken from the technical area in Yahoo ecosanres)
This attachment is hidden for guests.
Please log in or register to see it.
Yours
Christoph
This message has an attachment file.
Please log in or register to see it.
The following user(s) like this post:
jkeichholz
You need to login to reply
Re: The Earth Auger Toilet: Innovation in Waterless Sanitation (Fundación In Terris, Ecuador)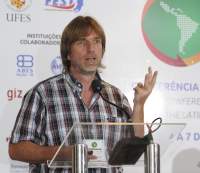 13 Apr 2013 14:12
#4141
by

christoph
Dear Marcos,
I remember a very similar product from South Africa.
Could you explain where is the difference to the Toilet shown in this video
from this company
http://www.ecosan.co.za/product_info.html
?
I remember there was quite a discussion in ecosan res icluding prices, failure. It is (? was?) a plastic molded, ready to sell, product. From what I recall it was not too cheap.
From my understanding it is almost the same. It would be interesting to understand the differences.
Thanks a lot
Christoph
You need to login to reply
Re: The Earth Auger Toilet: Innovation in Waterless Sanitation (Fundación In Terris, Ecuador)
12 Apr 2013 20:19
#4139
by

Elisabeth
Dear Marcos,
Thanks very much for your detailed description of your research grant with all those photos and videos, much appreciated! I wish you all the best with this project!
But I always immediately worry when I see an auger (same as "screw conveyor" in this context?) to move faecal matter from A to B. I suspect it could easily be blocked and then it would be very, very messy and difficult to repair it, wouldn't it? Do you have photos of such an unblocking activity?
Also, I wondered why the auger has to be so long, but then I realised that this is your composting chamber, right? How do you get enough air and moisture into it for composting? The air cannot get in from the length of plastic pipe, only at the front and back, right? Do you have photos and analyses about the compost that comes out in the end (in your ppt it says that it stays in the pipe for a total of 1-4 months)?
COMPOST EXIT
A small amount of
compost exits after
each flush, having
been detained for 1-
4 months
(depending upon
number of users)
Regards,
Elisabeth
The following user(s) like this post:
vishwanathdalvi
You need to login to reply
Re: The Earth Auger Toilet: Innovation in Waterless Sanitation (Fundación In Terris, Ecuador)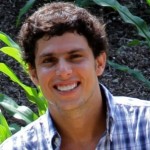 12 Apr 2013 15:24
#4136
by

mtfioravanti
Hi Dorothee!

Thanks for your questions.

Those pictures are in Ecuador, in a periurban community called Monte Sinaí. There are more than 250.000 people living withaut sanitation services; no sewage, just improvized and non safety solutions. We have been testing prototypes in this community during the last 5 or 6 years, but during 2012 we tested 6 of our lastest versions.

The current cost is around $200 depending on the version. But now we have found ways to do it a lot cheaper, even without going big scale technologies like plastic injection. The goal is to produce it for less than $150, and we are realizing that is toatally possible with the lastest approaches. My colleague Chuck Henry can tell more about this.

We have big plans for our second phase, but it is still under evaluation by the Gates Foundation. I prefer to wait until we have official agreements, but we are working on partnerships in different subjects: pathogens elimination, market research and business plan, local authorities in housing, health and sanitation, testing parts and components, etc.

Regards!, Marcos
Marcos Fioravanti B.
Taladro de la Tierra Project
Fundación In Terris / Critical Practices LLC



This email address is being protected from spambots. You need JavaScript enabled to view it.


+593994492690
Skype: tomasini23
You need to login to reply
Re: The Earth Auger Toilet: Innovation in Waterless Sanitation (Fundación In Terris, Ecuador)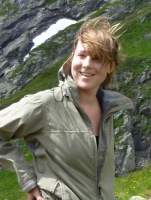 09 Apr 2013 10:38
#4087
by

dorothee.spuhler
Dear Marcos

Thank you for the Introduction of you and your colleague and of el Baño Ecológico "Taladro de la Tierra" !

Where are the pictures taken from and how many prototypes do you have built so far?
What are the current costs of construction and o&m and what is the limit you aim to attain?
You mention the development of a business model for the next phase and that you see your main market are rural and disadvantaged suburban communities. How would those be reached and what are your partners for this second phase?

Regards

Dorothee
WG1 Co-lead
Developing methods and tools to support strategic planning for sustainable sanitation. Particular interested in novel technologies contributing to more inclusive and circular sanitation.

This email address is being protected from spambots. You need JavaScript enabled to view it.
The following user(s) like this post:
mtfioravanti
You need to login to reply
The Earth Auger Toilet: urine-diverting composting toilet (Fundacion In Terris, Ecuador) - updates on progress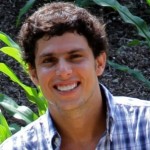 08 Apr 2013 18:43
#4079
by

mtfioravanti
Hi,
I am from Ecuador, South America. I am a researcher and advisor in sustainable development, ecological sanitation, water and waste management and environmental education. I am part of Fundación In Terris, a non-profit that promotes sustainable rural development, and am working with Dr. Chuck Henry, President and Design Engineer of the US company Critical Practices LLC, Senior Lecturer at the University of Washington, Bothell, and international consultant. He has extensive experience in composting and the use of organic amendments as fertilizers, for amendments in restoration and remediation, design and installation of compost systems (having invented and licensed two through the UW, including the Earth Auger composting toilet), wastewater treatment and reuse.
Through the Fundación In Terris in Ecuador we received a grant from the Bill & Melinda Gates Foundation for developing prototypes of a functional, effective, comfortable and affordable urine-diverting dry toilet (UDDT).
Out prototype is called "Taladro de la Tierra" ("Earth Auger Toilet") and is a totally decentralized and mechanized low cost unit."
Name of lead organization:
Fundación In Terris
Primary contact at lead organization:
Marcos Fioravanti
This email address is being protected from spambots. You need JavaScript enabled to view it.
– Chuck Henry
This email address is being protected from spambots. You need JavaScript enabled to view it.
Grantee location:
Ecuador
Developing country where the research is being tested:
Ecuador
Goal(s):
The goal of this project was to develop several prototypes of a mechanised, pedal-operated, low-cost, easy-to-use, odourless urine-diverting dry toilet (UDDT).
Objectives (or activities or key research components):
1. Development of prototypes:
Several prototypes of "El Taladro de la Tierra" (The Earth Auger) were designed based on earlier work Dr. Henry had done at the University of Washington. These are decentralized pedal-operated urine-diverting dry toilets (UDDT) where diverted urine is infiltrated into the ground and faeces are being composted. The main innovations with the prototypes were the mechanised, foot-pedal-actuated dry-flush system and sawdust delivery systems. When the pedal is operated the faeces, cleansing paper and automatically added sawdust are mechanically processed through a pipe with an auger inside, which mixes, aerates and moves them through a composting chamber to storage (e.g., buckets). In storage it is detained for an additional 1-5 months (depending upon number of users) for compost stability and pathogen kill prior to being used as a soil amendment. Direct handling of excreta by the user is thus not required as the whole process is pedal-operated until harvest. The urine is harvested separately in hose-connected containers, or mixed with wash water and used in a grey water system. The toilets differ in price and number of accessories: in mass production the different units are expected to cost between US$150 and US$ 300.
2. Testing:
Six families in Ecuador tested two different Earth Auger prototypes. The overall results were great acceptability and all families would be willing to pay around US$150 for the toilet. Concerns included the sawdust handling as it could be associated with breathing allergies, the potential for lever to get broken (happening in only one of the tested prototypes), and being able to aim the urine stream into the urine diversion component. Preliminary pathogen analyses suggested more rapid dieoff with our system compared to traditional vault systems (we will focus on pathogen dieoff in our future work).
The following table summarizes comments and feedback from users:
3. Improvement of prototypes:
The major following improvements have been identified and will be tested: Single or double-augered pipe in the compost chamber; introducing urine in the compost auger system; pedal construction with direct gears instead of chains; optimisation of the system to avoid any risk of the auger jamming; design of storage chamber(s) for easy handling and replacement; design of pedestals and seats for infants; and alternative materials for sawdust.
Start and end date:
April 2011 to October 2012
Grant type:
Grand Challenges Explorations, Round 6
Funding for this research currently ongoing:
applying for a Phase II at the Bill and Melinda Gates Foundation
Research or implementation partners:
Critical Practices LLC
Current state of affaires:
Currently new prototypes are being developed that include improvements identified above. Moreover, we are working on ways to produce our UDDT less expensively, adding durability and simplifying components. We have designed some major changes in mechanisms that we will continue to develop and test, such as the flush seal, gearing systems, and small-scale manufacturing techniques. As our goal is to have a simple, yet effective system, we will continue working towards systems with easy operation and low maintenance.
We are now applying for a Phase II with the Bill and Melinda Gates Foundation in order to continue prototype's improvement, develop mechanisms to ensure pathogen die-off and to scale up production. In this phase we are working with several partners for improvement of robustness, pathogen die-off, developing a business plan development including a marketing strategy, and field-testing.
We believe our prototypes can be available for large-scale projects in about one year, depending upon successful implementation of our planned demonstrations and the availability for funding for facilities and tools. We think our major markets are rural and disadvantaged suburban communities, where other sanitation alternatives are economically not achievable and where the by-products (compost and urine) can be effectively recycled.
Links, further readings, etc:
Documents available in SuSanA library:
susana.org/lang-en/library/library?view=...eitem&type=2&id=1779
Short description on the webpage of "Partners in Development":
www.pid.co.za/index.php/abstracts2/99-fi...waterless-sanitation
Presentation from the 2nd Fecal Sludge Management Conference 2012 in Durban:
www.susana.org/images/documents/07-cap-d...n-terris-ecuador.pdf
Youtube film on the presentation from the 2nd Fecal Sludge Management Conference 2012 in Durban: )
Youtube film "Baño Ecológico Taladro de la Tierra / Composting Toilet":
Youtube film "Baño Ecológico "Taladro de la Tierra" en Ecuavisa":
Pictures:
Marcos Fioravanti B.
Taladro de la Tierra Project
Fundación In Terris / Critical Practices LLC



This email address is being protected from spambots. You need JavaScript enabled to view it.


+593994492690
Skype: tomasini23
The following user(s) like this post:
vishwanathdalvi
You need to login to reply
Time to create page: 0.814 seconds
DONATE HERE