How would we tackle Sanitation Challenges in MENA
19.3k views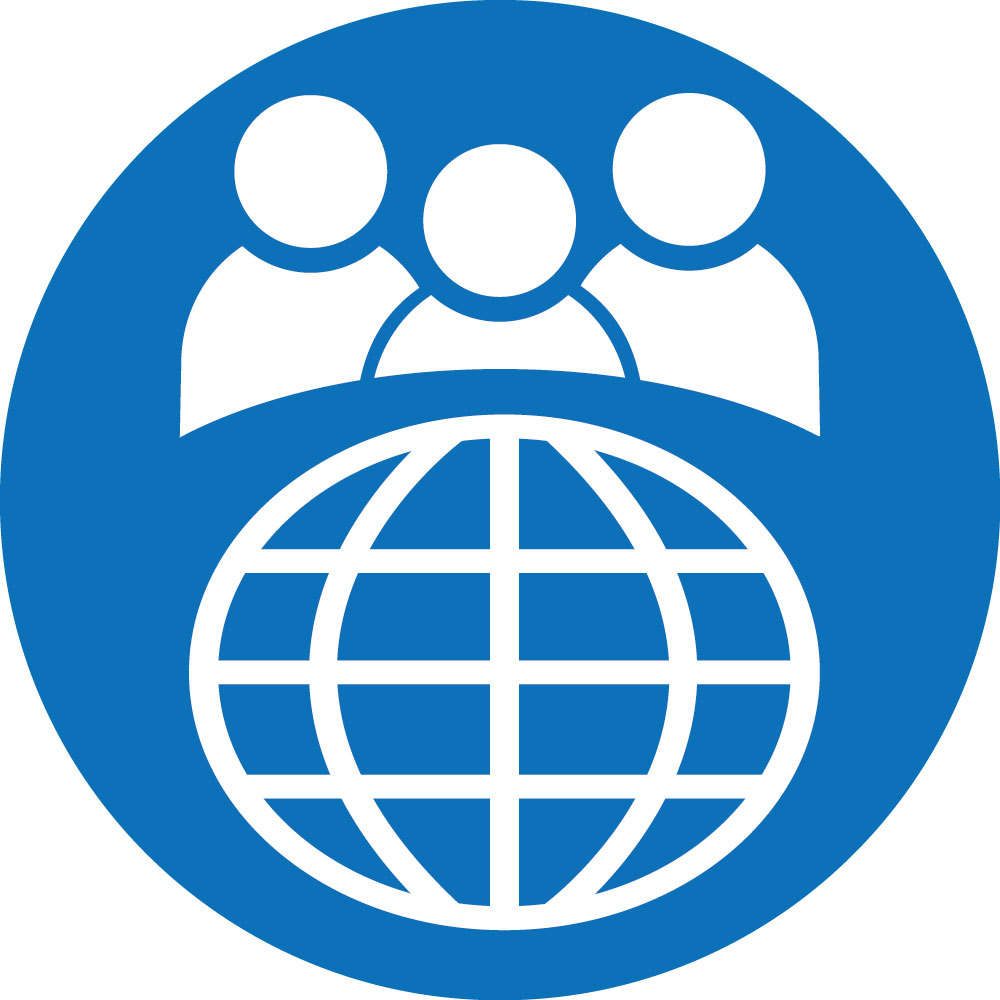 Re: How would we tackle Sanitation Challenges in MENA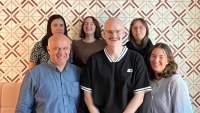 28 Jun 2017 09:32
#21903
by

secretariat
Thank you for your feedback Mr. Mughal. Discussions on the new Facebook group is not mandatory. It was just for information for other MENA region members who wish to participate in the Facebook group. We still encourage exchange of ideas on our SuSanA forum. Kindly continue to post in the forum. We will cross-post all the discussions happening in the Facebook group for our regular forum users here.
I hope this clarification is helpful.

Regards
Aloka (on behalf of SuSanA Secretariat)
You need to login to reply
Re: How would we tackle Sanitation Challenges in MENA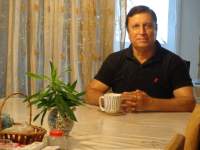 28 Jun 2017 06:18
#21901
by

F H Mughal
Why are we being asked to have discussions on Facebook?
I do not have a Facebook account, and don't intend to create one.

F H Mughal
F H Mughal (Mr.)
Karachi, Pakistan
You need to login to reply
Re: How would we tackle Sanitation Challenges in MENA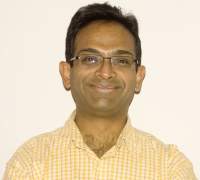 27 Jun 2017 04:15
#21890
by

nityajacob
Hi Kareem
I think BRAC from Bangladesh has been working in Africa in Sierra Leone, Liberia, South Sudan, Uganda and Tanzania. You could contact them for help. They have the ability to work at scale. Currently, their WASH programme covers about half of Bangladesh with water-sanitation facilities. Their web page for WASH is at
www.brac.net/wash
. Milan is the WASH adviser there -
This email address is being protected from spambots. You need JavaScript enabled to view it.
Regards
Nitya
You need to login to reply
Re: How would we tackle Sanitation Challenges in MENA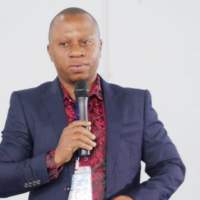 26 Jun 2017 18:03
#21887
by

ossai
Being the text of my comment via Facebook:

The solutions submitted as attached to tackling Sanitation in MENA are Quite on point and reinforces our decision to start up the SuSanA Nigeria Coalition. However, methinks that the Inclusion of access to grant through challenge prizes would drastically grow the incremental capacity of the local NGOs to participate effectively in the listed or identified intervention points. For instance, many NGOs in Nigeria have developed and designed programmatic intervention initiatives with the peculiarities of their location and needs in mind, gone ahead in Implementation but usually get frustrated as lack of support from stakeholders sets in. As we hold the SuSanA Nigeria Coalition Meet-Up soonest, we shall be sharing on some of these key points.

Ossai Ilome,
Convener,
SuSanA Nigeria Coalition
Your Life is the Work of a Creator, What have you Created for others?

Ossai Ilome,
Creator & Executive Director,
Miss Microfinance Nigeria Organization
Suit B-50, Danziyal Plaza,
Central Business District,
Abuja - Nigeria.

Convener,
SuSanA Nigeria Coalition

www.missmicrofinance.org


This email address is being protected from spambots. You need JavaScript enabled to view it.




This email address is being protected from spambots. You need JavaScript enabled to view it.



Serves as the Special Advisor,
to the President,
Association of Non-Bank Microfinance Institutions of Nigeria
www.anmfinigeria.org
You need to login to reply
Re: How would we tackle Sanitation Challenges in MENA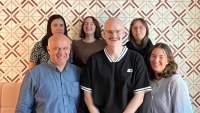 26 Jun 2017 13:22
#21883
by

secretariat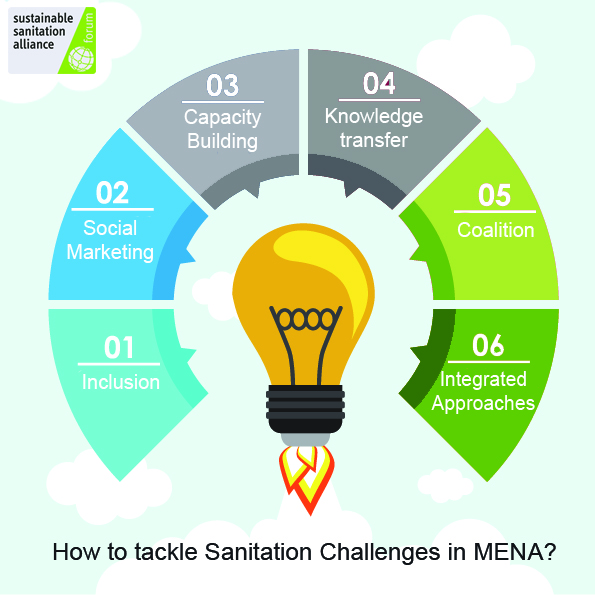 SuSanA MENA Chapter First Thematic Discussion "Applications of Sanitation Systems and Technologies in MENA" has presented a compilation of innovative solutions as a collective vision for sustainable sanitation solutions in the region.
The summary of these solutions are as following:
• Inclusion of private sector and non-state-actors to develop, design and redesign intervention points.
• Building the capacities of local NGOs to foster sustainable sanitation practices in the region.
• Development of Social Engineering and Social Marketing activities to promote sustainable sanitation practices.
• Initiating a coalition of NGOs in the region to transfer knowledge and build up integrated projects.
• Integrated approaches to investigate the role of stakeholders in the governance scheme.
You can now continue this discussion in the new Facebook MENA Group as well. Link:
www.facebook.com/groups/SuSanA.MENA/
Join us now!
[Posted by Aloka]
You need to login to reply
Re: How would we tackle Sanitation Challenges in MENA
01 Jun 2017 13:51
#21706
by

Aline
Hi Kareem,
Your are right regarding the opportunities NGO's have in linking to communities and governments and creating impact on the ground. .
Very recently I came across a new organisation, a friend of mine started in Sudan: the Sudan Youth Water Parliament. SYPW is a youth network acting for water around Sudan at all levels: from local communities, where they implement concrete actions to National / International Water Debates; where they advocate for youth participation in the water sector:
www.facebook.com/SudanYPWater/
They are currently kicking off with some great education and advocacy activities (e.g. hygiene promotion, household water treatment), with which they manage to reach out to large numbers of youth, including rural areas.. Although their resources are very limited, they do work that can serve as a very good example.
Do you know of similar grassroots initiatives in other countries in the MENA region? And how can we best support them in their work?
The following user(s) like this post:
annag
You need to login to reply
Re: How would we tackle Sanitation Challenges in MENA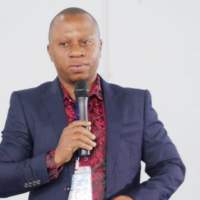 17 May 2017 17:30
#21578
by

ossai
Thank you Kareem for the opportunity.
While working as a volunteer head of Partnership, Advocacy and Networking for the Association of Non-Bank Microfinance Institutions of Nigeria (ANMFIN;
www.anmfinigeria.org
) i worked with the sanitation finance marketing department of UNICEF to design a Sanitation Financing project. The objective was to catalyse incremental financing of about five hundred thousand households to improve water and sanitation facilities. The project included training of technical support to microfinance institutions through capacity building to understand the social objective of finance water and sanitation loans, support with marketing and publicity materials as well as market penetration field activities in order to increase demand generation.
As i write, we have over 15 microfinance institutions that have commenced the financing of construction of toilets, improvement of water facilities in the rural areas, a situation in the past that microfinance institutions usually find it difficult to participate in the past. Learning from that experience, my organization, Miss Microfinance Nigeria has initiated a broad intervention program with the Delta state government to solve the water and sanitation challenges in the tertiary institutions in the first phase and escalating to the rural areas as we progress. The project aims to leverage the power of the private sector through social marketing. Though, not much progress has been made due to government bureaucracy, we have had several meetings with the state ministry of water resources, and have agreed on the terms. while the ministry officials are excited, we are waiting for the state governor to sign off the MoU which is causing the delay.
in summary, capacity building will be very necessary, however, they is need to address the fundmaental structure inwhich this platform can intervene. Can this platform provide direct support to NGOs individually? or would it be better to leverage on the existing Susana platform to drive the mobilisation of government attention towards tackling sanitation challenges? or would it be better to form a coalition of NGOs registered on this platform, for instance, SUSANA NIGERIA to take the lead in that all NGOs will come under this umbrella to submit initiatives and execute agreed agenda from time to time?
Your Life is the Work of a Creator, What have you Created for others?

Ossai Ilome,
Creator & Executive Director,
Miss Microfinance Nigeria Organization
Suit B-50, Danziyal Plaza,
Central Business District,
Abuja - Nigeria.

Convener,
SuSanA Nigeria Coalition

www.missmicrofinance.org


This email address is being protected from spambots. You need JavaScript enabled to view it.




This email address is being protected from spambots. You need JavaScript enabled to view it.



Serves as the Special Advisor,
to the President,
Association of Non-Bank Microfinance Institutions of Nigeria
www.anmfinigeria.org
You need to login to reply
Re: How would we tackle Sanitation Challenges in MENA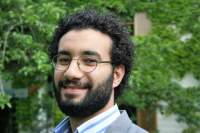 17 May 2017 15:09
#21574
by

KareemHassan
Thanks a lot Ossai for your amazing input.

I agree with you, we need more actions towards empowering the community and involving the private sector.

NGOs could play a major rule in that, they are more flexible and have good connections with governments and communities. However, there is a need for building the capacities of these NGOs' members to be able to work on building this enabling environment properly.

So do you recall any examples or case studies where NGOs had done a significant impact in this regard?
M.Sc. Kareem Khaled Hassan
WASH expert for MENA
Managing Director of BENAA Foundation


This email address is being protected from spambots. You need JavaScript enabled to view it.

/

This email address is being protected from spambots. You need JavaScript enabled to view it.
You need to login to reply
Re: How would we tackle Sanitation Challenges in MENA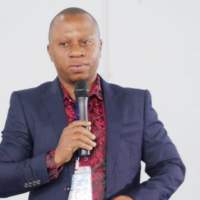 17 May 2017 14:53
#21572
by

ossai
Looking at the current economic climate in the MENA region with particular reference to Africa/Nigeria, the government is grappling with many priority areas including infrastructure development and food security. Therefore, their attention is kind of diverted from sanitation which is now looked at as a personal or citizens' responsibility irrespective of what they might come to the camera to proclaim. This is evident when you look at the amount of resources that is directed at solving sanitation related challenges.
so, if progress must be made, the multilateral agencies in the region has to step up their game in working more intimately with local non-state-actors to develop, design and redesign intervention points. I must state that the key to making positive changes in the tackling of these sanitation challenges will be inclusion of private companies who must be incentivised to come on board. To this end, i will recommend that deeper engagement of the private sector is required. This can be achieved through regional and national coalitions of NGOs and Multilateral organisations focused on sanitation. This coalitions or better still, the empowerment or enthronement of Susana chapters in the continent or countries with Susana membership to fly the Susana platform in the engagement of both the private and public sector. Perhaps by holding regular national forums to drum attention on the current challenges and applicable data. Provide a platform to share information on, and celebrate contributing private companies in solving sanitation challenges.
Your Life is the Work of a Creator, What have you Created for others?

Ossai Ilome,
Creator & Executive Director,
Miss Microfinance Nigeria Organization
Suit B-50, Danziyal Plaza,
Central Business District,
Abuja - Nigeria.

Convener,
SuSanA Nigeria Coalition

www.missmicrofinance.org


This email address is being protected from spambots. You need JavaScript enabled to view it.




This email address is being protected from spambots. You need JavaScript enabled to view it.



Serves as the Special Advisor,
to the President,
Association of Non-Bank Microfinance Institutions of Nigeria
www.anmfinigeria.org
The following user(s) like this post:
KareemHassan
You need to login to reply
How would we tackle Sanitation Challenges in MENA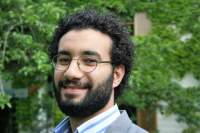 16 May 2017 09:41
#21544
by

KareemHassan
Salam Alikom Sanitation Heroes

A question in my mind and many people's mind: How would we tackle our Sanitation Challenges in the MENA region?

What are the steps we need to follow? and what are the institutional arrangements required?

Please share your thoughts, and recommendations for integrated solutions that would fit with the MENA's context. And let's discuss these solutions together to figure out the most appropriate approaches for the region.

Regards,
Kareem
M.Sc. Kareem Khaled Hassan
WASH expert for MENA
Managing Director of BENAA Foundation


This email address is being protected from spambots. You need JavaScript enabled to view it.

/

This email address is being protected from spambots. You need JavaScript enabled to view it.
You need to login to reply
Time to create page: 0.367 seconds
DONATE HERE