Sanitation Systems Challenges in the MENA region
18.3k views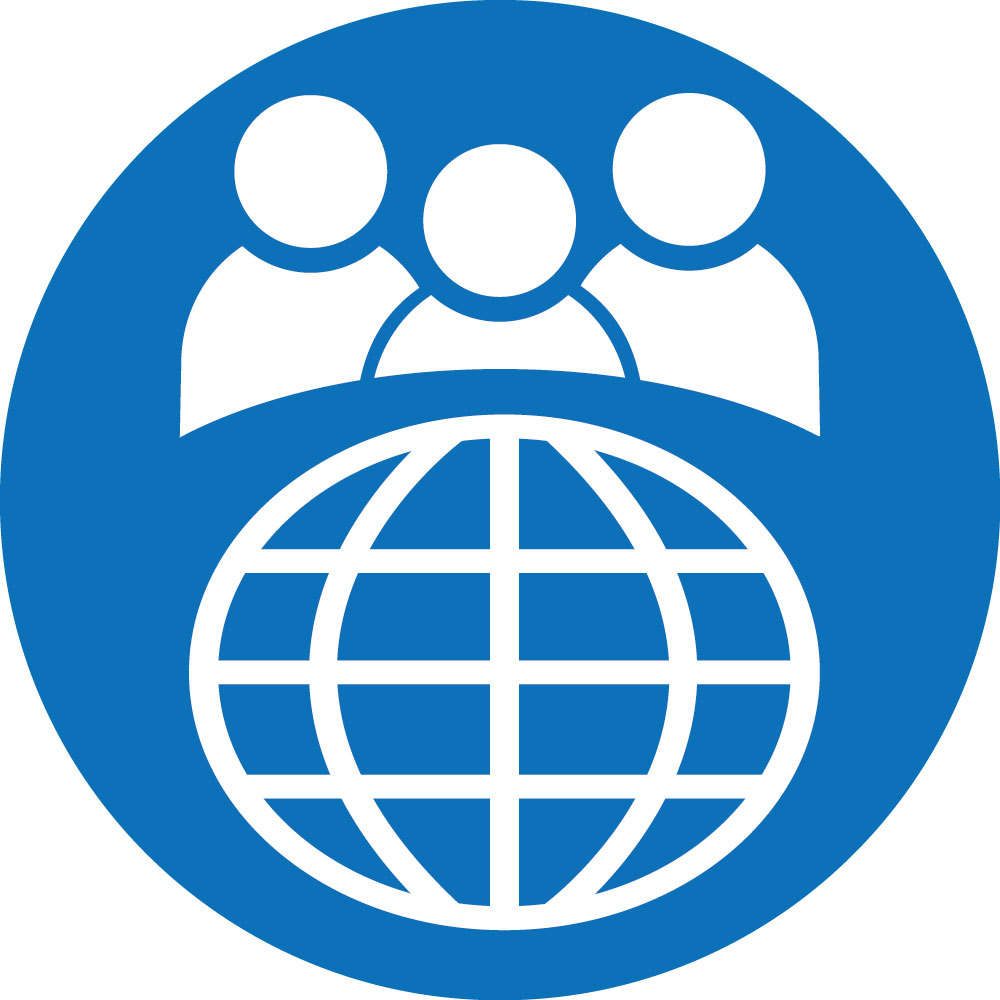 Re: Sanitation Systems Challenges in the MENA region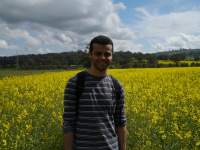 24 May 2017 10:56
#21652
by

MohamedTawfik
Thanks Ivolat,
A well documented lessons learned from your case could be very useful for other countries in the region. It requires a careful -and tedious- stakeholder analysis to know the carrots and sticks.
I am particularly interested because I am involved in a research project with relevant topic to what you have mentioned, this project will take place in Jordan, Lebanon and Egypt.
You need to login to reply
Re: Sanitation Systems Challenges in the MENA region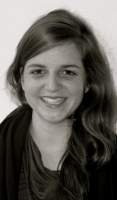 24 May 2017 10:20
#21650
by

lvolat
Hello Tawfiq,

I think the approach is to use social marketing but applied to your specific context. There can be lessons learned from our Lebanon case once we roll it out, but copy pasting might not be the right approach. It depends on who are are working within your communities, and knowing what are the 'carrots and the sticks' of each stakeholder. This takes time to know and understand.
Re sanitation community; anyone involved in improving the sanitation sector (from the common pooper to the ministers, investors and CEOs of private companies).
The following user(s) like this post:
MohamedTawfik
You need to login to reply
Re: Sanitation Systems Challenges in the MENA region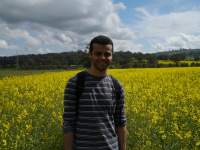 24 May 2017 10:07
#21649
by

MohamedTawfik
Thanks Ivolat for your comments and sharing the Lebanese case. It is important to note that every technology has its embedded sociological component (which is explained in Science and Technology Studies "STS" theories and debates). Therefore we cannot apply certain treatment technology without considering the social fabric, context, history and long term - possible- impacts.
When you say "sanitation community in the MENA region" does it refer to key stakeholders who represent governments and its affiliated entities or private sector as well? and Do you think the private sector could be effective enough to change status quo?
Also, what is the social marketing strategy you are adopting in Lebanon? Do you think it could be applied in other MENA countries through regional networks?
One last comment regarding the "un-attractiveness" , I think what you are doing in Lebanon right now is bringing back the social aspect of water and sanitation service in an innovative way, which could be very useful to attract number of young researchers from different disciplines into this important field and undo its stigmatization.
The following user(s) like this post:
Carol McCreary
You need to login to reply
Re: Sanitation Systems Challenges in the MENA region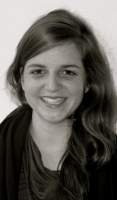 24 May 2017 08:30
#21648
by

lvolat
I think Kareem and Tawfiq hit the nail on the head. The gov't and stigmatization are key main challenges, and I think each country has a unique mix of those two, which predetermines any possible solutions. However, in my opinion, the biggest challenge is the trend of implementing agencies to focus on hardware solutions, and not address the social/software components that make infrastructure successful (this is also a global challenge).

Referring to what Tawfiq mentioned, a career in sanitation isn't attractive. This leads me to the point that the sanitation community in the MENA region might need to invest a bit more in their marketing and social strategies or change the topic altogether (for the time being) to get things moving faster. In the meantime we can work on changing perceptions.
Example: In Lebanon there is a river basin that has become a sewage canal not only because of the lack of wastewater treatment and agricultural run off, but mainly because of the social engineering challenges, not the technical ones. In order to get everyone to the table who can help to reverse this scenario, we are working a social solution (our approach internally), peppered with technical inputs (our approach externally because we know that's the thing that people want to hear). In order to even begin the change process, we are designing a social marketing strategy to attract the key decision makers to the table in a way that will facilitate the long term commitments to working together. What is essential, is to have a strong understanding of the social fabric, when and with whom to speak about broken infrastructure, when and with whom to suggest capacity development, when and with whom to talk about new wastewater technologies, or when and with whom to talk about a campaign to clean the river basin. This type of social engineering will take decades, but Lebanon has seen, maybe better than any other MENA country, what happens when you only invest in infrastructure (Only 8 % of Lebanese wastewater is treated, although they have invested billions in WWTPs).
In order to support this process long term, we are also investing in the local universities to integrate key information around sustainable and alternative sanitation (with their social components) into the engineering curriculums, which will hopefully plant the seeds of changing perceptions in the coming generations on how sexy this career path can be, and more importantly, understanding how to implement sustainable solutions.

(Sorry Kareem, I went off on a tangent, I don't know why sanitation is stigmatized here, I want to hear your thoughts on it!)
The following user(s) like this post:
Carol McCreary
,
MohamedTawfik
You need to login to reply
Re: Sanitation Systems Challenges in the MENA region
22 May 2017 17:01
#21630
by

haboelnga
Hi Kareem, Thanks for providing this platform for sharing our insights on saination issues especially in arid climate like MENA region where water is too scarce.
When it comes to sanitation in country like egypt, I think there are two major challenges and causes of pollution in rurl areas
The first root cause of the problem of pollution, hygienic and environmental hazards in rural Egypt is the discharge of most rural wastewater to the environment with little or no treatment. The number of rural wastewater treatment plants in operation may not exceed 500, while the total number of villages exceeds 5,500. Many State-funded village sewer systems were constructed without treatment facilities in order to solve urgent problems of widespread septage ponding in streets and houses collapses. An estimated 89% of household in urban areas are covered by public sewer compared to 37% in rural areas. Only 6% of Egyptian villages are provided with wastewater treatment services (UNICEF/WHO, 2011).
The second root cause of the contemporary rural sanitation problem in Egypt generally and particularly in villages is that
population growth, water scarcity, and expanded residential area are bringing wastewater disposal points into closer proximity with water abstraction points.
Regards
H
The following user(s) like this post:
Carol McCreary
,
MohamedTawfik
You need to login to reply
Re: Sanitation Systems Challenges in the MENA region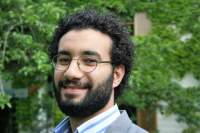 19 May 2017 16:15
#21605
by

KareemHassan
So let's discuss more into details the reasons and symptoms of having the sanitation field stigmatized.

An add as much details as possible, in order to have generate proper solutions afterwards.

What do you think?
M.Sc. Kareem Khaled Hassan
WASH expert for MENA
Managing Director of BENAA Foundation


This email address is being protected from spambots. You need JavaScript enabled to view it.

/

This email address is being protected from spambots. You need JavaScript enabled to view it.
You need to login to reply
Re: Sanitation Systems Challenges in the MENA region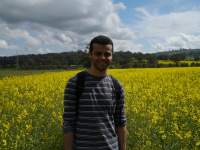 17 May 2017 16:15
#21577
by

MohamedTawfik
"stigmatized" sector is a symptom not a core cause for sanitation challenges in MENA region. Since the lack of enabling environment throughout the governance scheme led to this stigmatization and turned many young professionals away.
For example: being a lawyer in Egypt back in the days (the 40s, 50s, 60s) was very attractive profession, but now it is far from being attractive and this shift could be linked to the changes happened to the sector governance and the resulting policies.
The following user(s) like this post:
KareemHassan
You need to login to reply
Re: Sanitation Systems Challenges in the MENA region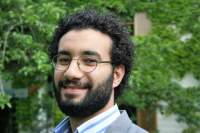 17 May 2017 15:31
#21576
by

KareemHassan
Thanks Kropac for your inputs.

Yes I agree with you. The sanitation field isn't attractive at all in the region, and people don't see opportunities in this sector. Adding to that; the whole loop of sanitation solutions is missing, which holding back any new initiative in the sector.

To be more specific; there are some trials had been done by local NGOs but they get stuck during the process because of one of the following:

1- Improper planning from the early beginning
2- Lack of suppliers for low cost sanitation solutions (very important)
3- The incomplete institutional arrangements and synergies
4- Very poor knowledge capacities in the field, especially in the field of alternative sanitation systems.
5- Lack of supporting systems, consulting agencies, collaborative entities, expert centers ..etc. that would give appropriate advises for local and young NGOs.

Accordingly, who would start his business or activity in the region would get trapped at one of these obstacles, and then quit the business, which demotivate others to get into the business.
M.Sc. Kareem Khaled Hassan
WASH expert for MENA
Managing Director of BENAA Foundation


This email address is being protected from spambots. You need JavaScript enabled to view it.

/

This email address is being protected from spambots. You need JavaScript enabled to view it.
You need to login to reply
Re: Sanitation Systems Challenges in the MENA region
17 May 2017 15:03
#21573
by

kropac
Thanks for starting the discussion Kareem. Well, a weak enabling environment and missing/bad regulations from the gov't side are for shure 2 big challenges. However, this is not much different to other regions of the world.
However, what I found that especially sanitation is very stigmatised in the MENA region. Therfore, not many young local engineers want to work in that field. This needs to urgently change - we need to make sanitation attractive for students and professionals!
The following user(s) like this post:
KareemHassan
,
muhammadwaseem
You need to login to reply
Re: Sanitation Systems Challenges in the MENA region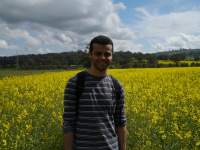 17 May 2017 14:41
#21571
by

MohamedTawfik
Exactly, an enabling environment is needed. as well as systematic - integrated diagnosis of current governance and management system.
The following user(s) like this post:
KareemHassan
You need to login to reply
Re: Sanitation Systems Challenges in the MENA region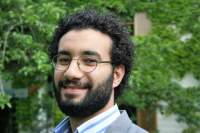 17 May 2017 14:15
#21570
by

KareemHassan
Thanks for your answer Mohamed.
I would like to add to your comment a quote from ESRISS report (Egyptian-Swiss Research on Innovations in Sustainable Sanitation:
www.eawag.ch/fileadmin/Domain1/Abteilung...t_egypt_2012_fin.pdf
) regarding challenges facing small scale sanitation solutions in Egypt: "Isolation of existing initiatives and lack of commitment by the government agencies are significant factors preventing wide‐scale replication. Indeed, none of the approaches tested so far has been institutionalized. Furthermore, fully community‐based approaches do not appear to work in the Egyptian context"
So we can point out the "Enabling environment challenge in the field of Water and Sanitation in MENA".
M.Sc. Kareem Khaled Hassan
WASH expert for MENA
Managing Director of BENAA Foundation


This email address is being protected from spambots. You need JavaScript enabled to view it.

/

This email address is being protected from spambots. You need JavaScript enabled to view it.
You need to login to reply
Re: Sanitation Systems Challenges in the MENA region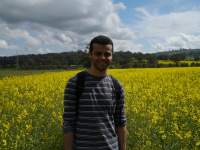 17 May 2017 14:02
#21568
by

MohamedTawfik
The negative impacts of lack of efficient governance in MENA's water and wastewater sector could be seen in the current W&S status of MENA countries, for example:
Egypt
Water scarcity in Egypt leads to a heavy reliance on water coming from the Nile River basin. 86 % of total water withdrawal in Egypt goes to agriculture, while water withdrawal for municipal and industrial purposes represents 8 and 6%, respectively (HCWW, 2011; AbuZeid et al. 2014).
Wastewater production from municipal use is increasing every year with the continuous increase in population, in 2011 municipal wastewater generation reached 7000 MCM/y (GWI, 2014); almost half of this amount is untreated (3700 MCM) and the rest (3368 MCM) undergoes different levels of treatment (AbuZeid et al. 2014).
Water and wastewater sector management in Egypt is highly centralized with overlapping responsibilities between stakeholders and institutions which lead to inefficiency, lack of collaboration and/ or conflicting decisions due to different interests as well as unnecessary increase of the budget. The unclear/overlapping organizational set up in the water and wastewater sector hinders the country's efforts to adapt / modify laws and regulation that could improve the system. Therefore, hindering most of wastewater reuse attempts in Egypt (Misheloff, 2010;Soulie, M. 2013; Reymond et al. 2014 and Reymond et al. 2015).
Jordan
Jordan suffers from severe water scarcity, this situation intensified due to climate change and continuous flow of Syrian refugees since 2011. This situation led to severe reduction of the per capita share of water below the 500 m3 /capita threshold of severe water scarcity (MWI-NWS, 2015). Jordan is working to increase the share of treated wastewater in water budget and create policies to facilitate water allocation and substitution across sectors in order to save fresh water for domestic use (Ulimat A, A. 2012).
There are a number of institutional problems facing Jordan's move towards large scale treated wastewater reuse, these problems include; rules, regulations, behaviors, personal interests and personnel capacity, as well as lack of participatory involvement of some stakeholder groups such as water users associations (OECD, 2014).
Lebanon
Lebanon is considered a water rich country in comparison with its water scarce – neighbours in the MENA region (El-Fadel et al., 2000). Wastewater production in Lebanon in 2012 was estimated to be 310 MCM/y from municipal sector and 61 MCM/y from the industrial sector, where most of the wastewater flows directly to the Mediterranean or into rivers without treatment (Mhanna, 2012 and Chehabi, 2014).
The current institutional setup for water and wastewater sectors in Lebanon is characterized – according to the Ministry of Energy and Water (MEW) – by lack of clear roles and responsibilities between the main stakeholders (Bassil, 2010), in other words the water and wastewater sector has multi-actors with overlapping characteristics (Chehabi, 2014). This situation led the MEW to dedicate its efforts into water supply projects to respond to the increasing water demand, instead of focusing on setting up strategies, policies and master plans (Bassil, 2010).
The following user(s) like this post:
koba
,
KareemHassan
You need to login to reply
Time to create page: 0.235 seconds
DONATE HERE