How to register for SuSanA and the SuSanA forum? - With video tutorial
5658 views Re: Video tutorial about registering for the SuSanA discussion forum
03 Mar 2015 16:59
#12321
by

Elisabeth
We have created a short tutorial video which explains how to register for the SuSanA discussion forum.
You can view it here on Youtube:
Content of this video:
In order to contribute to the discussions and get e-mail alerts you need to register with the SuSanA network. In this video, you will learn:
- how to get to the registration form
- what you need to fill in in order to register
- how to select the time intervals you want to receive forum digests via e-mail
We hope that you find this video helpful.
If you have any comments for improvements please put them into this thread.
Further tutorial videos about other aspects of the discussion forum are available in this Youtube Playlist:
www.youtube.com/playlist?list=PL0gMdVBup...s5PV4wPW6h7lfWdA_z93
Regards,
Elisabeth & Milli
You need to login to reply
How to register for SuSanA and the SuSanA forum? - With video tutorial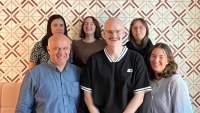 15 May 2013 17:21
#4405
by

secretariat
Registering for SuSanA and the SuSanA discussion forum is very easy. With your login you will be able to create posts on the forum and have access to interesting documents or contacts only registered users can see:
Click here
Fill out the form
Click "Submit"
By registering as a SuSanA member, you automatically register for the SuSanA Discussion Forum. I.e. to join the Forum as an active user - who can make posts - you need to register as an individual SuSanA member, using the link given above.
You need to login to reply
Time to create page: 0.239 seconds