Please join the Honour Our Cleaners Campaign!
4279 views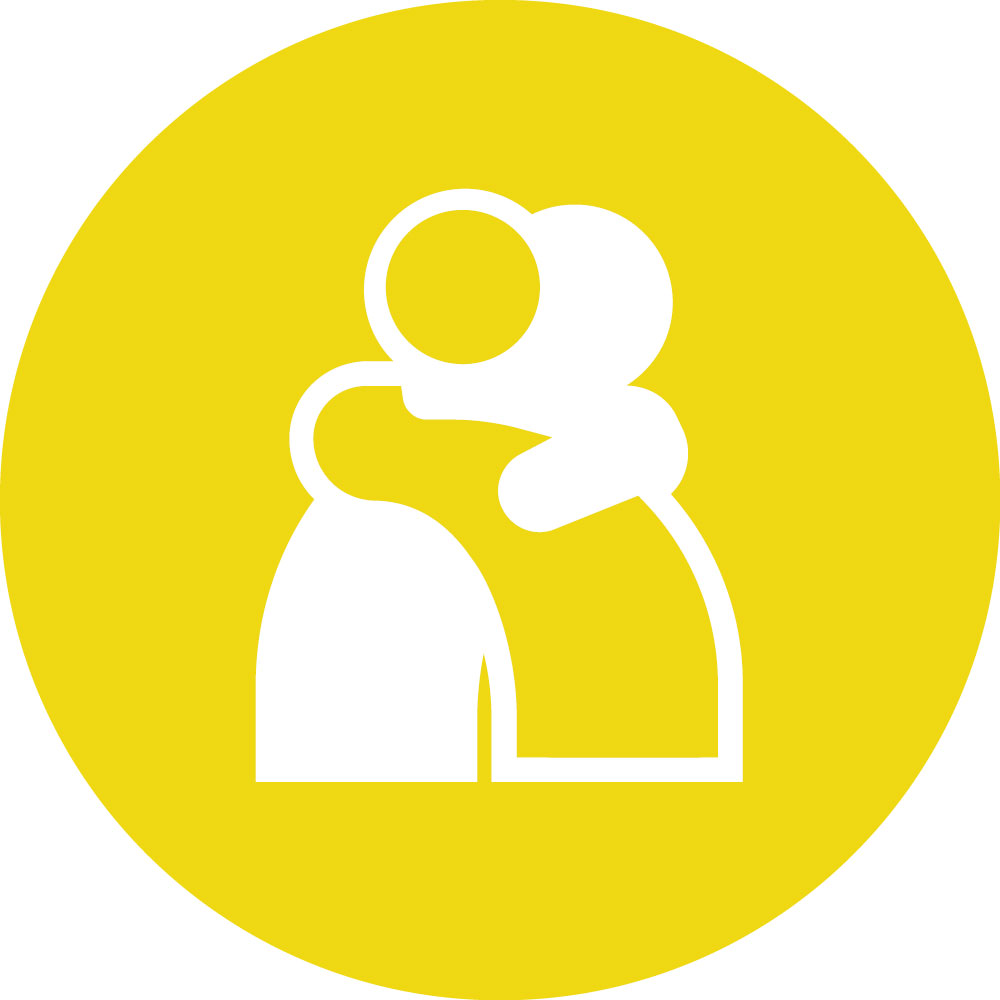 Re: WG9: Please join the Honour Our Cleaners Campaign!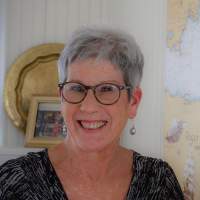 17 Jan 2019 20:22
#26831
by

Carol McCreary
Hi everybody,
Here's an update and some thoughts on the Honour Our Cleaners campaign. This very promising initiative was concieved by the World Toilet Organization and supported by SuSanA,. It launched quietly on World Toilet Day 2018 as a local initiative several places in the world.
I am not sure that WTD is the optimal date for the campaign as so many organizations in the sanitation sector are so busy with activities linked to their core mission. So I have been wondering how the campaign might be truly effective

How about choosing a better date?
Since cleaning requires water, World Water Day at the end of March might be a good time for SuSanA partners to honour the cleaners who make facilities usable.
What about an ongoing campaign?
This would mean marketing the concept of honoring these workers who are a difference: develop slogans, design visuals to be posted in restrooms, create small pins, cards, stickers, or other tokens of gratitude that toilet users give their cleaners.
Would cleaning organizations be willing to support the campaign?
It would bring attention to their employees.
How can we promote restroom cleaning and demonstrate its vital importance in the minds of users?
The only good toilets are clean ones but the cost of quality cleaning can be high.
Where can we find cleaning resources?
How can services be provided efficiantly and cost effectively.
Let me start to answer the last question:
Resources for school toilets
. See Fhatuwani Trevor Mulaudzi's book
African School Toilet And Sanitation Dialogue: Changing The Way
and
Project CLEAN
(Citizens, Learners and Educators Against Neglect).
Videos
Check out Restroom Maintenance video
CSI Cleaning Service'a video on the fastest/right way to clean a public restroom in under 8 minutes
CINTAS is a large corporation that cleans restrooms on business premises and sponsors the Best Restroom Awards in the
US
and
Canada
.

ManageMen
is a private US company that provides training to cleaning organizations and run a Janitor University for individuals. Training includes but is not limited to toilets.
Their website offers Case study videos on various cleaning challenges; many features facilities managers for large organizations such as universities. Recent blog posts include.


Custodial Training for Different Learning Styles managemen.com/custodial-training-for-different-learning-styles/


Think "Janitor" Is a Dirty Word? No, and Here's Why. managemen.com/think-janitor-is-a-dirty-word-no-and-heres-why/


Five Easy Ways to Attract More Millennials to the Cleaning Industry managemen.com/five-easy-ways-to-attract-...e-cleaning-industry/
ManageMen has an
Online Store
. with a wide variety of cleaning industry training and management support materials. How to be a Restroom Specialist DVD, Restroom Specialist's tray labels; Simplified and user friendly job descriptions;
Microbiology for Cleaning Workers,
and Team Checklist Log Book, and 5 Their Visually Instructive Workplace "How To" Brochures are appropriate for cleaners who are recent immigrants who speak a variety of languages.
I look forward to hearing the views of other SuSanA members on the issue of cleaning.
Carol
Carol McCreary
Public Hygiene Lets Us Stay Human (PHLUSH)
1240 W. Sims Way #59, Port Townsend, Washington 98368 USA

Toilet availability is a human right and well-designed sanitation systems restore health to our cities, our waters and our soils.
The following user(s) like this post:
Elisabeth
You need to login to reply
Re: WG9: Please join the Honour Our Cleaners Campaign!
06 Dec 2018 04:55
#26680
by

Elisabeth
Hi Carol,
This is a really nice initiative! Has there been any feedback so far how it went? Any media attention?
I suggest you also send this to the mailing list of Working Group 9 (or Working Group 10 on operation and maintenance!) to raise more awareness for this campaign.
Your campaign has already had a little knock-on effect for me: Recently I was doing some work on the
Wikipedia article on public toilets
and it occurred to me that it had no information yet on cleaning & maintenance! So I have started a new section which we should expand upon:
en.wikipedia.org/wiki/Public_toilet#Clea...nance_and_management
Which publications would be worth citing in such a section? So far, I have added your advocacy guide ( PHLUSH (2015) Public Toilet Advocacy Toolkit, Part 1: Strategy Tools, Section 4: Plan for Operational and Financial Sustainability,
also available in SuSanA library
) but there might be something more targeted?
Elisabeth
You need to login to reply
WG9: Please join the Honour Our Cleaners Campaign!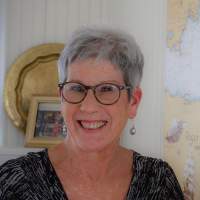 13 Nov 2018 02:14
#26453
by

Carol McCreary
Dear WG9 and all SuSanA members
World Toilet Day is a great opportunity to raise awareness of our work. Of course we'll be talking about the compelling challenges of meeting the goal of SDG 6.2. But apart from the enormous problems, let's make some good news by honoring the people who clean and maintain the toilets we use.
Jack Sim and Sarika Saluja of of the World Toilet Organization have launched the
Honour Our Cleaners Campaign
Cleaners make all the difference! They deserve our respect and gratitude. Toilet maintenance is not easy work and The best-designed toilet facilities fail if they are not maintained and in time become unusable. Conversely, a simple toilet that is well scrubbed and supplied is likely to be respected by users.
"Let's honor them," says Jack, " with a Selfie of Thanks or Thumbs Up encouragement this World Toilet Day."
Step #1 Take Selfie with your favourite Toilet Cleaner
Step #2 Post on social media and hashtag #HonourOurCleaners
Step #3 Tell your friends to do the same on 19 Nov UN World Toilet Day!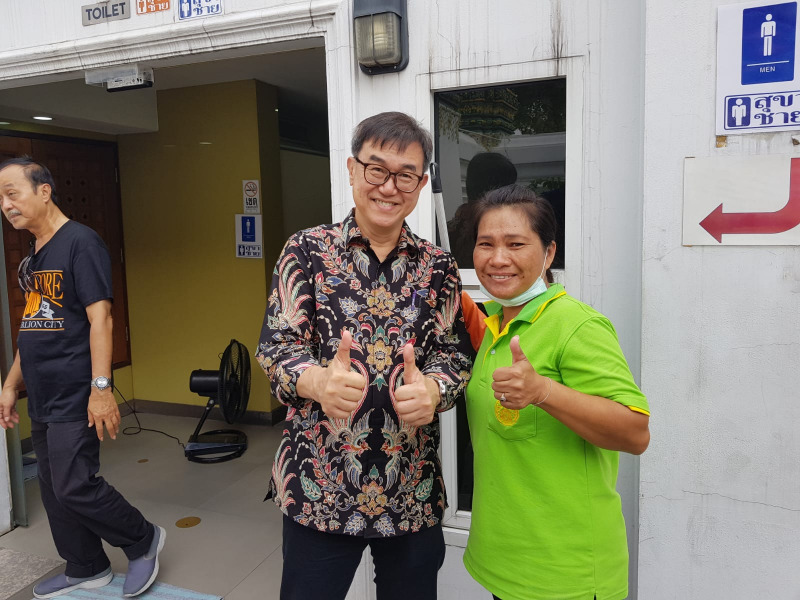 Honor your cleaner! Wherever you poop. It's sooooooo easy!
The Honour Our Cleaners campaign concept is very simple. Just say "Thank You!"
As individuals we can personally and publicly thank the people who clean the toilets we use. Our organizations can also applaud our cleaners and facility managers.
One challenge here in North America is that some people don't know their cleaners. They live in big cities and work in high-rise buildings where toilets are cleaned after business hours by corporate cleaners. So we talked about it.
"I'm going to tape a big THANK YOU to the mirror in the restroom."
"You can post a notice about WHY you are doing it. With some messages about World Toilet Day and SDG 6.2."
"Also show public gratitude because you have a toilet cleaner. Because this also means you have a toilet that can be cleaned."
"I'm going to write a thank you card to my cleaners. I can send it to the company."
"Or, leave a gift! Flowers? Balloons? Maybe a nice box of chocolates? Leave it right in front of the mirror. So all users will understand. And not steal it."
"Then take a picture of that, post to your friends and tell them to join the campaign."
Okay? Time to get started. Please share your photos and ideas here on the SuSanA Forum.
Happy World Toilet Day, Everybody!
Carol
Carol McCreary
Public Hygiene Lets Us Stay Human (PHLUSH)
1240 W. Sims Way #59, Port Townsend, Washington 98368 USA

Toilet availability is a human right and well-designed sanitation systems restore health to our cities, our waters and our soils.
The following user(s) like this post:
MarcusErridge
You need to login to reply
Time to create page: 2.397 seconds
DONATE HERE