Violence, Gender and WASH – A Practitioner's Toolkit (on behalf of WaterAid with contributions from a wide range of actors)
6990 views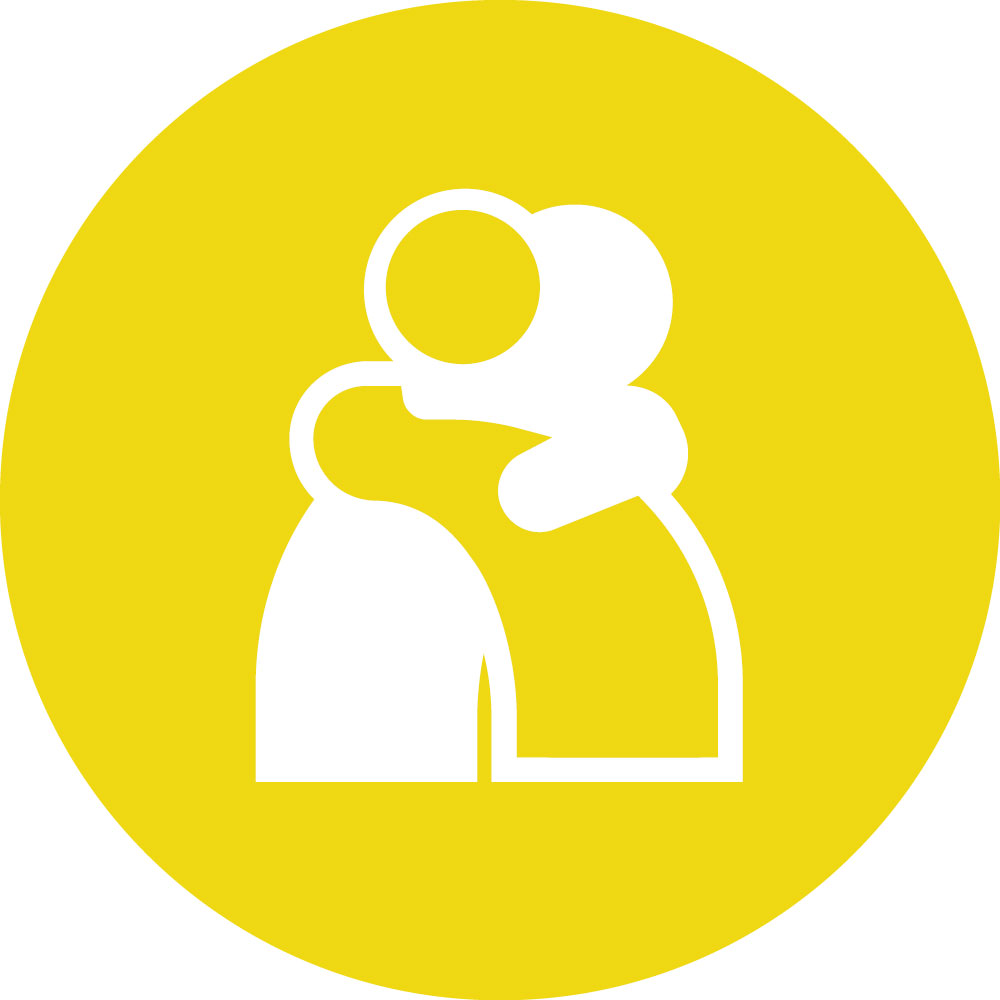 Re: Violence, Gender and WASH – A Practitioner's Toolkit (on behalf of WaterAid with contributions from a wide range of actors)
29 Sep 2014 11:41
#10321
by

Elisabeth
I would like to come back to this publication which was released in June, called:
Violence Gender & WASH - A PRACTITIONER'S TOOLKIT
Making water, sanitation and hygiene safer through improved programming and services
violence-wash.lboro.ac.uk/
It was also introduced by Sarah House in this long thread where we spoke about the rape and murder of the two cousins in India's state of Uttar Pradesh:
forum.susana.org/forum/categories/142-up...ence-gender-and-wash
I made in the meantime some time to browse and read through this publication and found it very interesting. Not only from a professional WASH-related point of view but even from a general perspective as a woman (e.g. the section on how to best support a colleague who has been attacked).
For example it was interesting to learn that we should not necessarily refer to people as "victims" but more as "survivors" (or rather "a person who has experiences gender-based violence")!
Person who has experienced gender-based violence
The terms 'victim' and 'survivor' are sometimes used interchangeably for people who have experienced violence. Traditionally 'victim' was a term that was more often used by the legal and medical sectors, although today the medical sector no longer utilises this term.

'Survivor' is the term generally preferred in the psychological and social support sectors, because it implies resiliency. Understanding of meanings and the limits of each term vary and hence for the purpose of this toolkit the term 'person who has experienced violence' is used instead of either of these terms.
I am not really the prime target audience for this publication (as I am currently not really a "practitioner", perhaps rather a "disseminator") which is rather:
It has been developed for use by WASH practitioners but will also be useful for gender based violence (GBV), gender, protection, health and education specialists
but as I said I still found it very interesting. I really liked this graphic on
"Overview of the causes and implications of violence (including GBV) with relevance to WASH"
which put a lot of pieces of the puzzle together for me (it's in Briefing Note 2, page 9:
violence-wash.lboro.ac.uk/vgw/Briefing-n...ing-and-services.pdf
):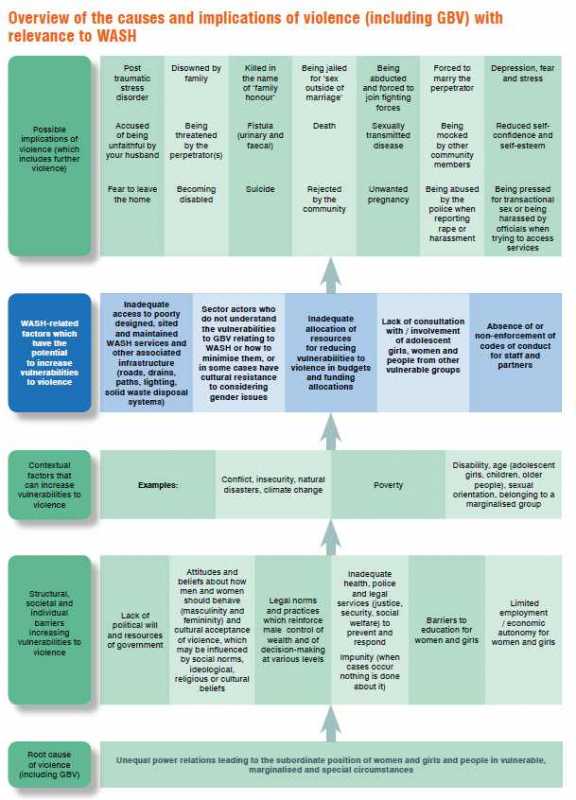 I was also very impressed by the sketches and drawings of situations of gender-based violence which are in the briefing notes. These were done in a very sensitive way by the artist.
I can also recommend this 6 minute video to you which brings out the issues well:
It is a little "slow" at times - compared to all the "fast" videos we are used to - but I couldn't think of a better way to show the issues in a video than in this slow and sensitive, thought-provoking way.
The video is called:
As Safe As Toilets
In the Youtube description it says:
This video has been developed as one tool in the Violence, Gender and WASH Practitioner's Toolkit, as a training tool for water, sanitation and hygiene (WASH) practitioner's. It has not been developed for use with communities or for other purposes.
Now I would like to know: has anyone else used this toolkit yet, or browsed it, and do you have any feedback and observations? Have you been able to implement any of it in practice yet? Has it helped to start or structure the discussions on this topic?
Two further tips:
When you view it online, don't use Chrome or Firefox as the hyperlinks won't work. Better to use Internet Explorer.
If you are going to work with it, then you need to acquire the hard copy as it makes it much easier to comprehend its structure than trying to read on the screen.
I would like to congratulate all involved for this comprehensive, well structured and well researched document. I hope it gets widely used!
Perhaps WASH can be taken as an entry point into the wider topic of gender-based violence (and maybe also vice versa).
Regards,
Elisabeth
P.S. The official citation for it is:
House, Sarah, Suzanne Ferron, Marni Sommer and Sue Cavill (2014) Violence, Gender & WASH:
A Practitioner's Toolkit – Making water, sanitation and hygiene safer through improved programming and services. London, UK: WaterAid/SHARE.
You need to login to reply
Violence, Gender and WASH – A Practitioner's Toolkit (on behalf of WaterAid with contributions from a wide range of actors)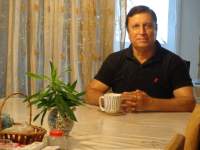 14 Jun 2014 17:05
#8972
by

F H Mughal
The SHARE Research Consortium (
www.shareresearch.org
) has developed a toolkit designed to help practitioners to better recognise the risks of violence linked to water, sanitation and hygiene (WASH) and provide guidance on what WASH practitioners can do to reduce these vulnerabilities to violence. This practitioner's toolkit, funded by DFID, focuses on increasing understanding of the scale and specific nature of the problem. The toolkit has been developed by Sarah House, Suzanne Ferron, Dr Marni Sommer and Sue Cavill, with contributions from a wide range of actors. Co-published by 27 organisations, the toolkit brings together evidence, best practice, tools and policy responses to help make WASH safer and more effective – particularly for women and girls and people from marginalised groups.
The toolkit was launched on the 9 June 2014 at the London School of Hygiene and Tropical Medicine at an event Chaired by David Woolnough, Senior Energy and Water Advisor for the UK Government Department for International Development (DFID).
The toolkit can be accessed through this link:
violence-wash.lboro.ac.uk
F H Mughal
+++++++++++
Note by moderator (EvM): See also related thread (4 pages long) here:
forum.susana.org/forum/categories/142-up...mit=12&start=36#9150
F H Mughal (Mr.)
Karachi, Pakistan
You need to login to reply
Time to create page: 0.240 seconds