The subtle power of images - reinforcing stereotypes without even planning to...
8940 views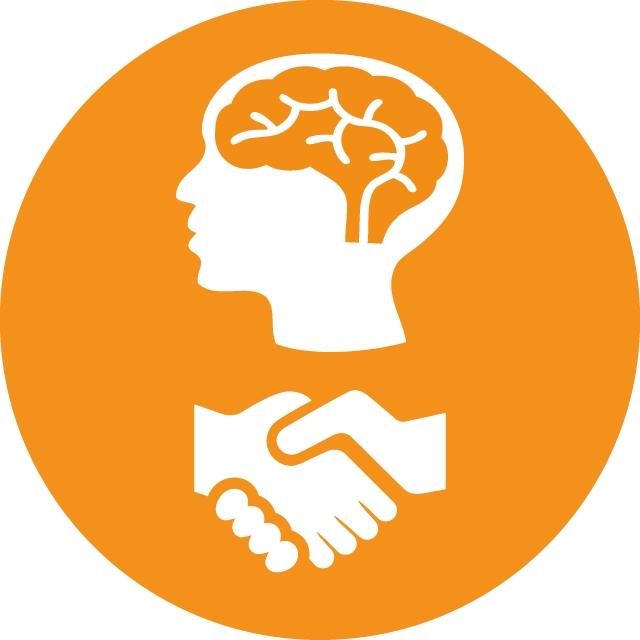 Re: The subtle power of images - reinforcing stereotypes without even planning to...
04 May 2021 07:54
#32098
by

Elisabeth
Here comes my third example. This one is from the WASH sector. It's the title page of this publication:
Schertenleib, R., Lüthi, C., Panesar, A., Büürma, M., Kapur, D., Narayan, A., Pres, A., Salian, P., Spuhler, D., Tempel, A. (2021).
A Sanitation Journey - Principles, Approaches & Tools for Urban Sanitation
. Sustainable Sanitation Alliance (SuSanA), GIZ Sector Programme "Sustainable Sanitation, Eawag-Sandec
The title page looks like this: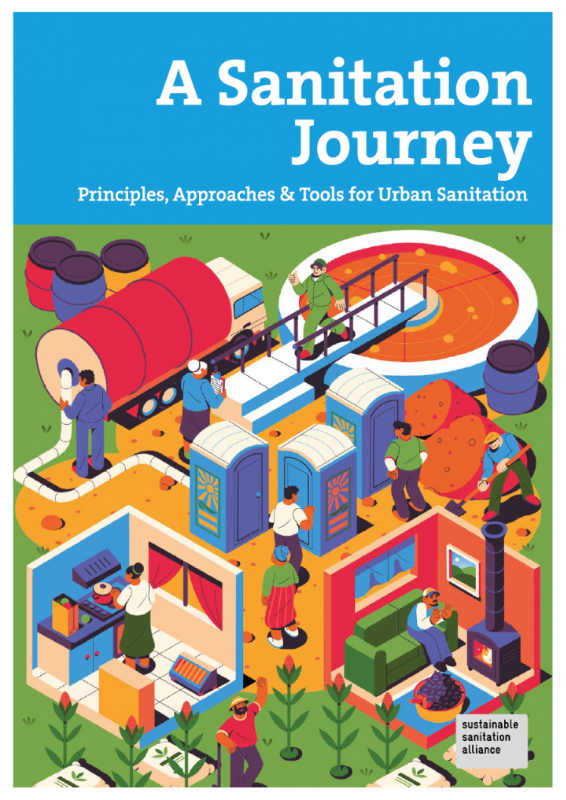 Segments from the title page are also repeated throughout the publication to introduce the various chapters.
The image looks nice and colourful. Upon closer examination, these are my observations:
It's four men doing physical labour work, versus one women doing some clerical/checking work, and one woman doing unpaid work in the kitchen, versus one man sitting on the couch relaxing. It's not really helpful if we're trying to break gender stereotypes… Unless we're saying, "well this is the reality currently – live with it." Is it our job to just repeat the reality of gender stereotypes or can we contribute to breaking through these stereotypes?
Interesting also that none of the people depicted has very dark skin. It's either white or light brown, like people from India or Coloureds in South African (the graphic was prepared in South Africa; I believe Coloured is still the accepted term; correct me if I am wrong). I once read an interesting article in the Guardian that apart from general racism, people with very dark skin (so from some African countries) have it much harder in the US and the UK to build successful careers in media than people who have medium brown skin, i.e. mixed people like Trevor Noah for example. I think it's really interesting. So when depicting a group of people, and trying to be inclusive, one has to be so careful…
What are your thoughts? Am I being too extreme in my views or do you share my concerns? Do you have your own examples of before and after images that show deliberate efforts of doing this better? Any examples of thought processes in your own organisations where you have tried to find just the right images?
Regards,
Elisabeth
You need to login to reply
Re: The subtle power of images - reinforcing stereotypes without even planning to...
04 May 2021 07:39
#32097
by

Elisabeth
My second example is again from Wikipedia. We have a project there called Editor Retention (see
here
). It is meant to be welcoming new editors to stick around. In its logo it uses this image: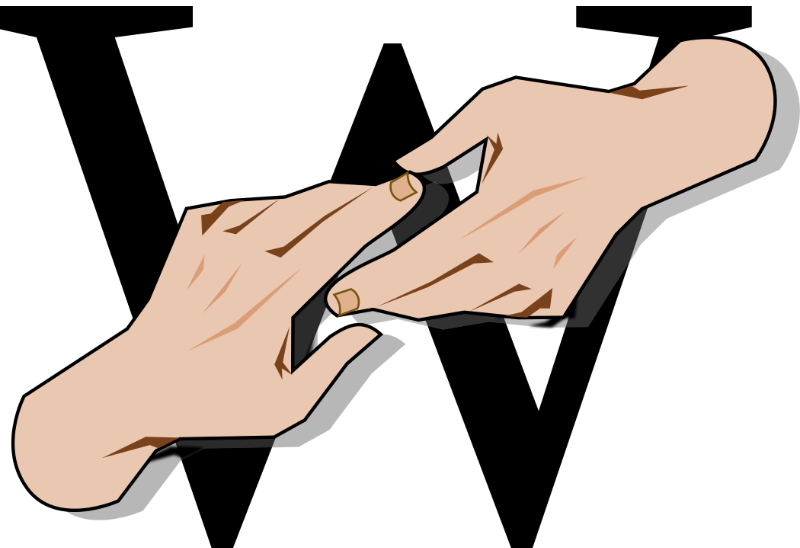 I've written on the talk page and have said: "I really think we ought to change the project logo which currently shows two hands which clearly belong to two white people. Let's be more inclusive to editors with any skin colour. I suggest replacing it with a more schematic image that shows no skin colour at all. Or two different shades of skin colour (but then we have the question of how dark to make the darker skin colour...). Please have a think about it."
Am I really the first person to point this out to the team members? A bit disappointing, isn't it.
We can't keep saying we want more Wikipedia editors from around the whole world and then use images like this which indicate that white people's hands are "the standard" and everything else is different. At least those hands look neither male nor female which is good.
Third example to follow in next post.
You need to login to reply
The subtle power of images - reinforcing stereotypes without even planning to...
04 May 2021 07:28
#32096
by

Elisabeth
I would like to draw your attention to the subtle power of images used in our publications and websites. This is in the context of equity and decolonisation of knowledge / decolonisation of the internet. I urge you all to pay special attention of how images may reinforce stereotypes and make people feel excluded or "not invited". This might happen without the authors really planning to but just "by chance" and when not examining the chosen images carefully.
I feel that I have recently become more sensitised towards this issue and would like to discuss this with you. Part of my sensitisation took place via my work on the English Wikipedia. At the English Wikipedia, very subtly, a lot of the content is geared towards North America and Europe which is due to the bulk of volunteer editors coming from there and them not thinking about this carefully or not being sensitised enough. For example, an article about "floods", which is global in nature, may use many image examples from floods in Europe and the US but very few from floods in Africa. This might give off the (unintended) message that the wealthier countries are more important than developing countries. 
Let me give you three examples that I've recently come across. Two from outside the sanitation sector and one from inside.
A series of Wikipedia articles on the topic of "research" used this image: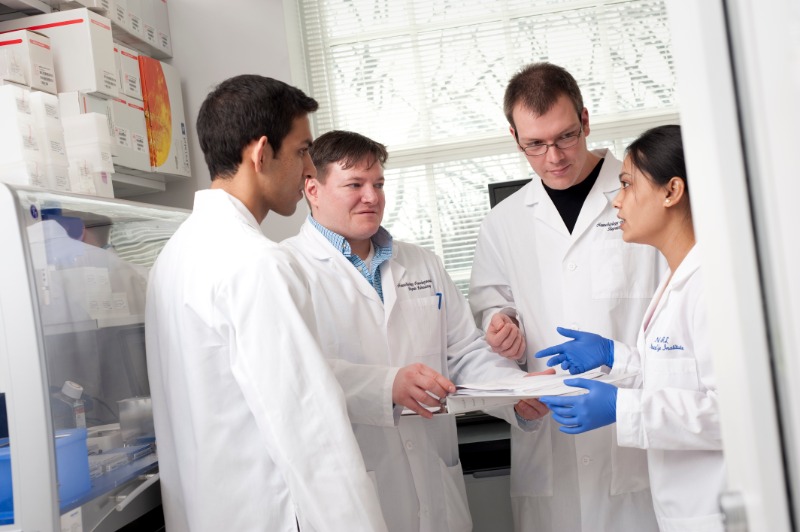 My complaint was: three times more men than women are shown. No person of colour is shown (although Asian ethnicity is included which is good). Probably such a group photo with people will never really "work", it's too hard to get the balance right! It has now been replaced with this one, which I think is better (sometimes it's easier to show no people at all):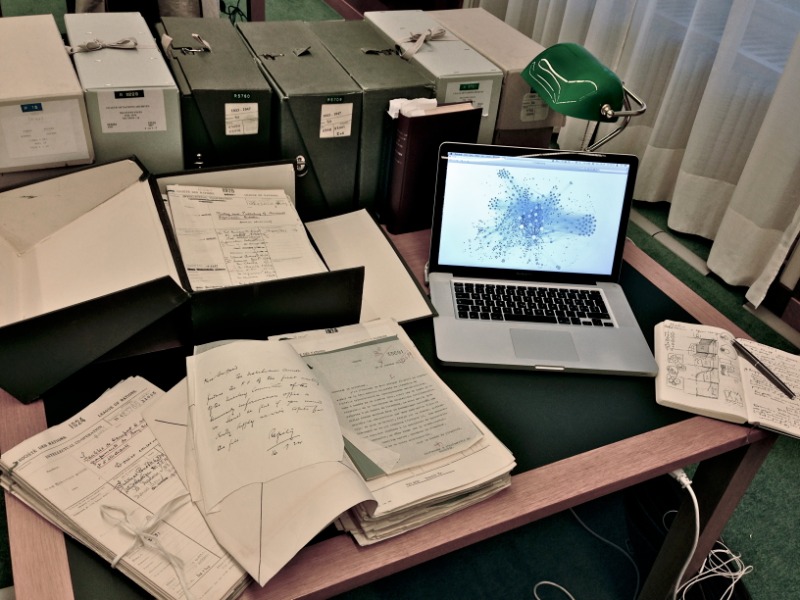 See for example
here
 how it looks for the Wikipedia article called "Experiment".
However, is it a coincidence that a white baby is shown to carry out an experiment, not a non-white child. Hmmm.... It's hard! I don't want to come across as too extreme either.
Second example in next post. 
You need to login to reply
Time to create page: 0.685 seconds
DONATE HERE