COVID-19 and Menstrual Health and Hygiene
6724 views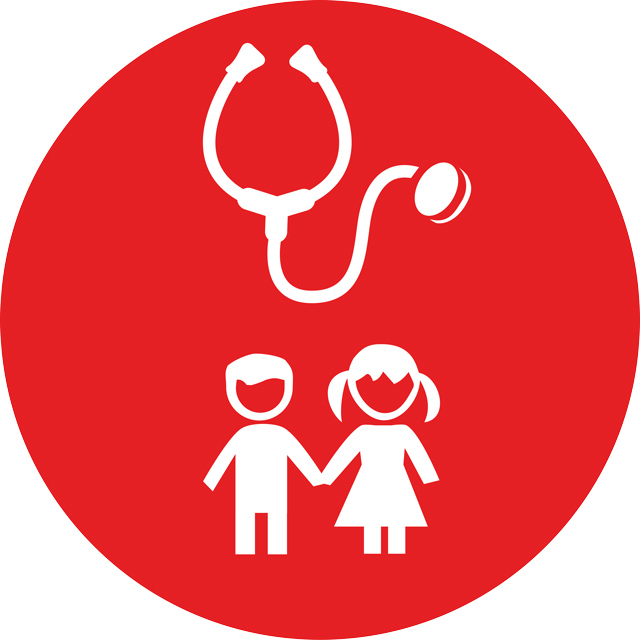 Topic Author

Virginia works as Senior Technical Officer for the UN-hosted Water Supply and Sanitation Collaborative Council (WSSCC). She leads the Menstrual Health and Hygiene Management programme; Co- coordinates The Global Menstrual Health and Hygiene (MHH) Collective; and chairs the WASH taskforce of the African Coalition on Menstrual Health Management

Less

Posts: 1
Likes received: 2
Menstrual Health and Hygiene and COVID-19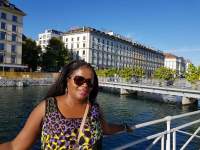 01 Apr 2020 10:43
#29394
by

Virginia
The COVID-19 pandemic that continuesto spread around the world, has brought with it lock-downs, layoffs, and other hardships. Healthcare workers, grocery store staff, and others involved with running the systems which provide sanitation, food, health, and other basic needs remain on the frontline.  Millions of others navigate the challenges of working from home while caring for their
families. Millions of others face a loss of income. All of us wrestle with hard choices regarding sanitation and hygiene and safety for those we love. All of  us are facing challenges we were not prepared for.
The Water Supply and SanitationCollaborative Council (WSSCC) works to enable people including women and girls and those in vulnerable situations to practice the right to sanitation and hygiene across the course of their lives with dignity and safety. As the international community rapidly responds to the pandemic, we and our partners have been interested to understand how this pandemic is affecting people who menstruate, not to distract from the wider challenges which everyone is currently facing, but to ensure that no one is left behind in having their basic sanitation and hygiene needs met in the midst of the wider crisis.
So far, we have heard of several challenges regarding menstruation and COVID-19. For example, among the frontline healthcare workers, there are various challenges in managing one's menstruation while at work. Many of these challenges are for safety reasons, such as the protocols in taking on and off a protective suit making it difficult for people to take quick breaks where they could change their
menstrual materials. In the Chinese province of Hubei, where the COVID-19 hotspot of Wuhan is the capital and where 50% of the doctors and 90% of the nurses are women, Chinese healthcare workers reported going to extreme or creative measures to manage their menstruation while fighting COVID-19 (
Li 2020
). Some employees supressed their menstruation during the crisis through oral
contraceptive pills, others bled directly onto their protective suits, without any menstrual materials to absorb or collect the flow (ibid).
Other challenges which menstruators inWuhan expressed related more to stigma and discrimination rather than the practical challenges of managing menstruation while on the front lines. For instance, initially, when donations of sanitary materials were made to hospitals and menstrual products were included, male managers reportedly turned away the menstrual products (
Reuters2020
and
Li 2020
). Public outcry on behalf of the healthcare heroines helped to reverse this – resulting in Chinese authorities sending menstrual materials to hospitals for staff and patients as a part of their COVID-19 critical medical supplies (
UNFPA 2020
and
Zhou 2020
).
More generally, in several countries, people have struggled with shortages of goods and materials in the grocery stores. As thousands of consumers have flocked to grocery stores, 'panic buying' toilet paper and sanitary products in bulk, grocery stores and their
supply chains often struggle to restock shelves. This applies to menstrual hygiene products as well as hand soap and other items needed for women and girls to manage their menstruation with dignity and safety (
Knoll 2020
).  Owing to the various challenges discussed, we would like to hear your experiences – or experiences from your programmes – and understand how the COVID-19 pandemic has affected Menstrual Health and Hygiene Management and impacted menstruators in different settings such as -  
1. For those who do not have toilet facilities in their homes and those who do not have a safe space to change menstrual materials in their place of quarantine, how does isolation or other quarantine  measures work?      
2. What additional challenges would be faced by menstruators who must draw water from a shared well or other off-site facility?
What advice would you give to ensure they have enough water to cater for varying needs including frequent need to wash hands and managing menstruation, while at the same time observing quarantine rules?·      
3. For the visually impaired, are there anyadditional challenges? For instance, if they normally must use touch to access toilet facilities (which may entail increased exposure to COVID-19), are there any new challenges associated with safely and hygienically changing menstrual materials? ·      
4. For those with mental disabilities or physical disabilities and their caregivers, are there any additional challenges with managing menstruation related to social distancing protocol or risks of contamination?·      
5. Those with visual and hearing impairments mighthave challenges to access information on how to access products and services to help manage menstruation during the pandemic.
What suggestions would you make to ensure they manage their menstruation with safety? We look forward to your comments and feedback to better understand these challenges. 
Virginia Kamowa PhD | Technical Expert, Menstrual Health and Hygiene
Water Supply and Sanitation Collaborative Council (WSSCC)




The following user(s) like this post:
LizWamera
,
JillBaggerman
You need to login to reply
Re: Menstrual Health and Hygiene and COVID-19
15 Apr 2020 10:53
#29547
by

JillBaggerman
This raises very important issues! I've been concerned with how much more challenging addressing basic human needs will be for some people, even though this pandemic is hard on most all of us. These two articles highlight some of the healthcare disparities between countries and for people in refugee camps. I really wonder how donors and international organisations will respond to basic needs, and how the basic sanitation and hygiene needs for managing menstruation will be included in responses.
www.nytimes.com/2020/04/13/opinion/coronavirus-cases.html
www.nytimes.com/2020/03/26/world/asia/co...amps-bangladesh.html
You need to login to reply
Machrine Birungi is a communications professional, award winning news reporter, writer, and journalist, with a passion for telling stories that help people make informed decisions. She is currently a social media analyst at the Water Supply and Sanitation Collaborative Council in Geneva.

Less

Posts: 42
Likes received: 17
Re: COVID-19 and Menstrual Health and Hygiene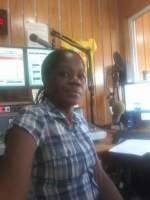 20 Apr 2020 17:42
#29591
by

Mbirungi
Healthcare Heroines Need Menstrual Health Too

Water Supply and Sanitation Collaborative Council - WSSCC
has just published an article that draws attention to menstrual health and hygiene for the frontline workers especially the female nurses that continue their battle against COVID-19. 
The media has flagged stories of frontline healthcare workers facing challenges accessing menstrual products or being able to change them while caring for their patients.
"In the Chinese province of Hubei, where 
50 percent
 of doctors and 90 percent of nurses are women, donations of 
menstrual products were turned away
 by the (mostly male) managers because they were not deemed to be "necessities." Women were reportedly taking contraceptive pills in order to suppress their cycles. Others had no choice but to 
bleed onto their protective suits
, without any menstrual materials to absorb or collect the flow.
"Around the world, there has been an outcry about the severe shortage of supplies and equipment that medical personnel need in order to protect themselves and take care of patients with COVID-19. Personal Protective Equipment (PPE) including masks are at the top of the list, of course," but the authors,
Virginia Kamowa
and
Katrina Jill Baggerman
point to another kind of personal equipment that roughly 
70 percent
 of healthcare workers worldwide need while working on the front lines: menstrual products.
The article deserves your attention and share your thoughts. 
Read more:
bit.ly/2VolJWd
Machrine Birungi
Machrine Birungi
Communications Analyst/ Social media
LinkedIn Profile: bit.ly/2yoThea
You need to login to reply
Re: COVID-19 and Menstrual Health and Hygiene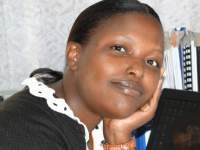 09 May 2020 18:27
#29777
by

CharlotteM
Dear Machrine,
Thank you for highlighting the challenges the health workers are currently facing especially as they are in the forefront of handling the COVID-19 issue. It is quite unfortunate that with this pandemic, a lot of activities that had been launched for the good of the society have stalled. For example, the government of Kenya was distributing free sanitary pads in all schools. With the closure of schools during this time, the girls cannot access them. Different initiatives by individuals and organizations are going a long way in trying to bridge the gap that has been created. Sanitary towels are being included as part of care packages sent out and a few positive stories are already being highlighted. You can read this
here
,Plan International has documented one such case.
Am hoping that the government can also budget for menstrual hygiene as they also launch food distribution plans.
Regards
Charlotte  
Charlotte Mong'ina Maua
Water and Sanitation Consultant

M +254 (0) 723 571 463
E

This email address is being protected from spambots. You need JavaScript enabled to view it.


L: Nairobi, Kenya
You need to login to reply
Re: COVID-19 and Menstrual Health and Hygiene
29 Jun 2020 16:54
#30207
by

paresh
Dear All,
This opinion
piece
by colleagues from the Centre of Policy Research (CPR) argues this pandemic is a double whammy for women, particularly in cultures where household chores are considered predominantly women's responsibility. The reason being increase in 'care load' necessitated due to closure of schools. Additionally, as pointed out in earlier posts, managing periods has become challenging due to unavailability of products and it is particularly difficult in quarantine facilities. 
Some of the statistics they quote are mind boggling, like
In India, men barely spend 29 minutes (in urban) and 32 minutes (in rural areas) on care work. In contrast, women in India spend 312 minutes/day in urban areas and 291 minutes/day in rural areas on unpaid care work.
A  study conducted by the Centre for Policy Research in 10 urban slums in Bhubaneswar reveals that in 79 per cent of households, women fetch water. In 69 per cent of households, they are responsible for solid waste disposal, in 68 per cent of households women clean individual household latrine, and in 82 per cent of households, they take care of the ill.
Regards
paresh
Paresh Chhajed-Picha
Researcher at Indian Institute of Technology - Bombay, India


This email address is being protected from spambots. You need JavaScript enabled to view it.

Twitter: @Sparsh85
Wikipedia: Sparsh85

Co-moderator of this discussion forum

You need to login to reply
Time to create page: 0.252 seconds
DONATE HERE