In french : Le mémento de l'assainissement vient de paraître (a comprehensive guide book on sanitation technologies, design and management options)
4974 views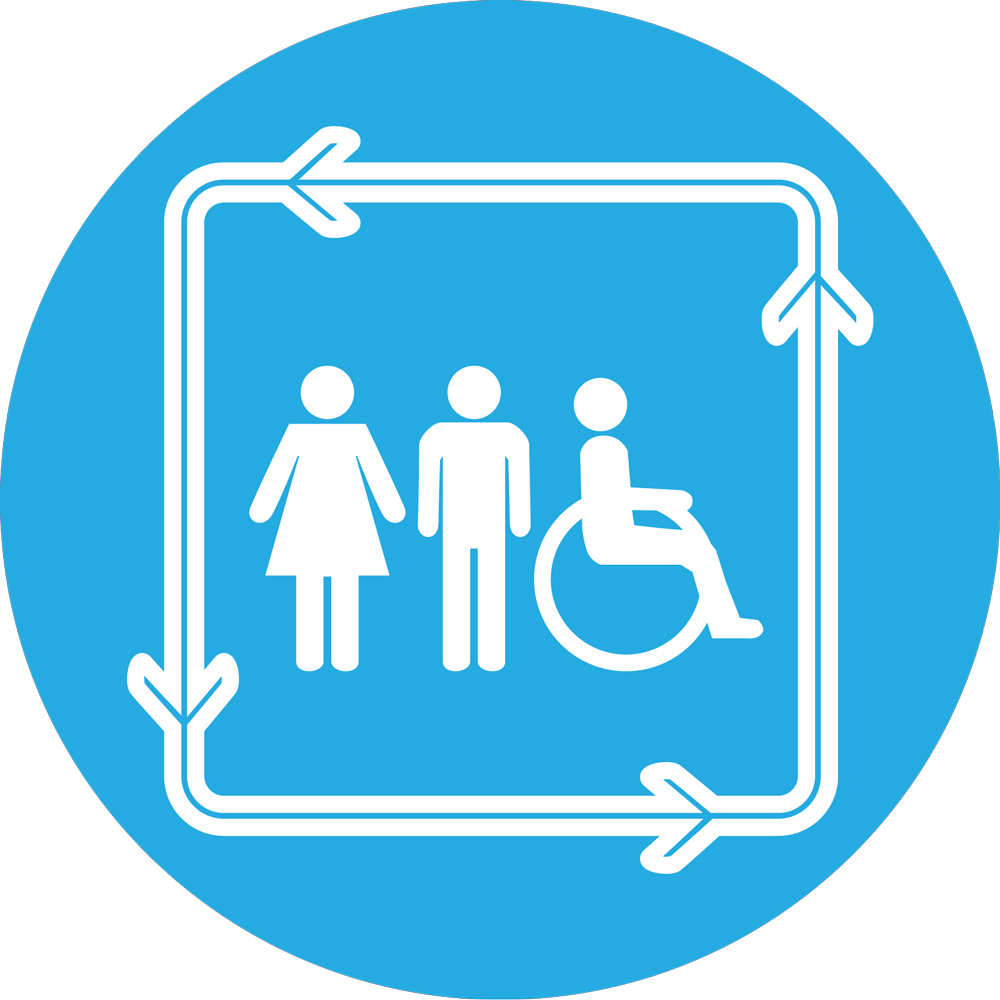 Re: In french : Le mémento de l'assainissement vient de paraître
25 Apr 2018 16:01
#24885
by

Elisabeth
By the way, I asked Cécile how this document was funded and she told me:
+++++++
The funding is from different agencies:
• Gret = Gret themselves
• Syndicat interdépartemental pour l'assainissement de l'agglomération parisienne (SIAAP) = It a public company responsible for domestic and industrial sanitation in Paris urban area. It is a unique governance scheme in Europe (
www.siaap.fr/siaap-greater-paris-sanitation-authority/
)
• Agence de l'eau Seine-Normandie (AESN) = Water Agency for Paris and the Western Part of France (Seine river bassin)
• Agence française de développement (AFD) = French Development Agency
• Fonds SUEZ environnement initiatives (FSEI): Suez environmental Fund
SIAAP, the Water agency and Suez have the right, by law, to spend 1% of their budget on international development for water and sanitation projects.
+++++++
That's interesting about the 1% rule!
You need to login to reply
Re: In french : Le mémento de l'assainissement vient de paraître
22 Feb 2018 11:09
#24158
by

MarionS
Bonjour Cécile,

La méthode de découpage de la filière en maillon est un débat permanent entre ceux qui y voit trois maillons, ceux qui y voient 4 ou 5 ! Nous avons donc fait certains choix, pour des raisons de lisibilité du propos, mais l'essentiel du message est de prendre en compte l'ensemble de la filière, quelque soit la manière dont elle est découpée.

Pour le protocole d'analyse des boues, il manque effectivement des standards pour le secteur qui faciliterai la rigueur des analyses. Les protocoles proposés dans le mémento sont issus d'expérience pragmatique sur le terrain, mais comme tout les outils proposés ils ont d'abord une valeur d'exemple. Les utilisateurs du mémento sont invités à proposer des améliorations aux outils proposés pour qu'ils répondent à leurs besoins.

Bien cordialement,

Marion

++++++++++++

Added by moderator:
Google translate:

The method of cutting the chain into a link is a permanent debate between those who see three links, those who see 4 or 5! So we made some choices, for reasons of readability, but the main message is to take into account the entire industry, whatever the way it is cut.

For the sludge analysis protocol, there is indeed a lack of standards for the sector which will facilitate the rigor of the analyzes. The protocols proposed in the memento come from pragmatic experience in the field, but like all the proposed tools they have first of all an example value. Users of the memento are invited to propose improvements to the proposed tools to meet their needs.
The following user(s) like this post:
cecile
You need to login to reply
Re: The Sanitation handbook has just been published
22 Feb 2018 11:00
#24157
by

MarionS
Dear Kris,
Indeed the memento de l'assainissement is only available in french so far, but we hope to finance a translation in english for 2019 (and maybe in other language if there is a demand).
Thanks for your interest.
Marion
The following user(s) like this post:
JKMakowka
You need to login to reply
Re: The Sanitation handbook has just been published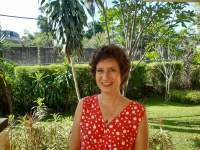 22 Feb 2018 10:36
#24156
by

cecile
Dear Kris,

The memento de l'assainissement is a comprehensive guide book on sanitation technologies, design and management options (848 pages!), with clear topic presentations, exemples from past programs and practical factsheets. It is the French version of eawag's Compendium and Clues combined together. Please find the table of content in English hereunder (google translated with quick improvements) . As far as I can see, only the French version seems to be available.

Chapter 1: challenges AND Stocktaking 17

Chapter 2 SANITATION systems 41
A. Sanitation: two sectors and three links 45
B. The non-collective sanitation sector 51
C. Collective sanitation 75

Chapter 3: DIAGNOSIS AND LOCAL SANITATION PLANNING 111
A. Local sanitation planning 119
B. Diagnosis of local sanitation and characterization of the context 141
C. Sanitation Zoning 171

CHAPTER 4 STRUCTURING AND IMPLEMENTING A SANITATION SERVICE 195
Chapter 5: MANAGING A SANITATION SERVICE 235
A. Organizing the management of a sanitation service 243
B. Daily management of a sanitation service 271
C. Organize and implement monitoring and control of a sanitation service 295

Chapter 6: SANITATION SERVICES ACTORS 311
A. Sanitation: who does what? 319
B. Capacity building of local actors 339

CHAPTER 7 COMMUNICATION IN SANITATION 361
A. Develop and implement a social communication campaign 369
B. Information-education-communication 399
C. Marketing communication in sanitation 431

CHAPTER 8 SANITATION TECHNOLOGIES 469
A. Technologies for access to sanitation 479
B. Wastewater and Sludge Disposal Technologies 491
C. Wastewater and Sludge Treatment Technologies 513
D. Collective sanitary blocks 541

CHAPTER 9 FINANCE A SANITATION SERVICE 571
A. Expenditure items of a sanitation service 581
B. Who funds the sanitation service and how? 611
C. Optimizing the sanitation service to ensure its financial viability 647
D. Establishing viable and efficient financing channels 673

TECHNICAL AND METHODOLOGICAL FACT SHEETS 705

Best regards,
Cécile
Cécile Laborderie
MAKATI Environnement
You need to login to reply
Re: In french : Le mémento de l'assainissement vient de paraître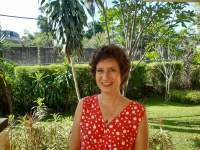 14 Feb 2018 14:18
#24077
by

cecile
Bonjour Marion,
Un grand merci au Gret et à ses partenaires pour la compilation de ce mémento complet. 848 pages (quand même!) suivant un plan clair, des fiches thématiques et une boite à outils. Ce document est certainement destiné à devenir un manuel de référence pour l'assainissement décentralisé dans les pays francophones.
Je pense que le contenu donnera lieu à des discussions intéressantes par la suite.
Par exemple pourquoi considérer seulement 3 maillons pour la gestion des BV ?
Le protocole de caractérisation des boues de vidange est également intéressant. Il offre une alternative différente au protocole proposé par le Pollution Research Group (Afrique du Sud), ce qui soulève aussi le problème de l'absence de procédures de prélèvement et de caractérisation standardisées.
Bien cordialement,
Cécile Laborderie
++++++++++
Added by moderator is the Google Translate result:
A big thank you to GRET and its partners for the compilation of this complete memento. 848 pages (anyway!) According to a clear plan, fact sheets and a toolbox. This document is certainly destined to become a reference manual for decentralized sanitation in French-speaking countries.
I think the content will give rise to interesting discussions afterwards.
For example, why consider only 3 links for BV management?
The characterization protocol for fecal sludge is also interesting. It offers a different alternative to the protocol proposed by the Pollution Research Group (South Africa), which also raises the problem of the lack of standardized sampling and characterization procedures.
Cécile Laborderie
MAKATI Environnement
You need to login to reply
Re: The Sanitation handbook has just been published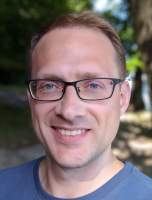 12 Feb 2018 13:06
#24048
by

JKMakowka
I guess you forgot to mention that it is only available in French? Or am I missing other language download links (due to my lack of understanding French)?

Thanks for sharing it here though!
You need to login to reply
Re: In french : Le mémento de l'assainissement vient de paraître
12 Feb 2018 10:50
#24044
by

MarionS
Le Mémento de l'assainissement est un guide pratique et méthodologique facilitant la mise en œuvre opérationnelle de services d'assainissement liquide dans les pays du Sud. Réalisé sous la coordination de Julien Gabert, cet ouvrage publié en coédition par le Gret et Quæ est disponible depuis le début du mois de janvier.
Est-il vraiment nécessaire de rappeler les faibles taux d'accès de la population à un assainissement hygiénique et durable ? Le chemin à parcourir pour atteindre les Objectifs du développement durable d'un accès universel et équitable à un assainissement décent reste conséquent : en 2015, 892 millions de personnes dans le monde pratiquaient toujours la défécation à l'air libre et 2,3 millions de personnes n'avaient toujours pas accès à un service élémentaire d'assainissement .
Pour répondre aux enjeux d'accès à l'assainissement de demain, les professionnels du secteur doivent avoir toutes les cartes en mains. Le Mémento de l'assainissement est un ouvrage à destination des praticiens du secteur de l'assainissement liquide dans les pays du Sud : agents des services techniques municipaux, déconcentrés et nationaux, gestionnaires de services d'assainissement, ingénieurs ou techniciens en eau et assainissement, intervenants de bureaux d'études ou d'ONG. Il cible les personnes qui décident, choisissent, conçoivent, mettent en place ou gèrent des services d'assainissement, quel que soit leur niveau de formation initial. « L'objectif du Mémento de l'assainissement est d'apporter tous les éléments d'aide à la décision pour élaborer et gérer un service d'assainissement complet, durable et adapté aux localités ciblées », explique Julien Gabert, coordinateur de l'ouvrage et ancien responsable des programmes en assainissement du Gret.
Le Mémento de l'assainissement traite uniquement de la gestion des eaux usées et excreta, et couvre la filière complète. Il propose, dans différents contextes (rural, semi-urbain et urbain), des méthodologies et des cheminements de réflexion pour définir, choisir, concevoir, mettre en œuvre et suivre des services d'assainissement appropriés à chaque situation. Son ambition n'est pas d'être exhaustif mais d'apporter une vue d'ensemble et de renvoyer vers une bibliographie spécifique ou vers des spécialistes, lorsque cela est nécessaire.
Comment décider et planifier des services d'assainissement dans une localité ? Quelles sont les étapes et la méthodologie de mise en place de ces services ? Comment les gérer et les suivre durablement ? En utilisant une approche « service », le Mémento aborde les quatre dimensions structurantes de l'assainissement : les acteurs, la communication, la technique, et enfin, l'économique et le financier – des premières étapes du diagnostic et de planification du service jusqu'aux enjeux de gestion et de suivi des services en place. Il ne s'agit pas de donner des recettes à appliquer, mais d'accompagner le lecteur dans la réflexion en lui proposant un cheminement, des méthodologies et des outils adaptables à ses besoins spécifiques afin d'aboutir à un service d'assainissement durable.
Le Mémento de l'assainissement compte neuf chapitres subdivisés en 24 sous-chapitres, chacun pouvant être lu de manière indépendante selon les besoins du lecteur. Les chapitres sont complétés par trente fiches méthodologiques et techniques, ainsi qu'une boîte à outils regroupant des exemples modifiables.
Cet ouvrage est le fruit de quatre ans de travail de cinq rédacteurs, vingt contributeurs, ainsi que de dix relecteurs. Il a pu être réalisé avec l'appui financier du Gret, de l'Agence française de développement (AFD), de l'Agence de l'eau Seine-Normandie (AESN), du Syndicat interdépartemental pour l'assainissement de l'agglomération parisienne (SIAAP) et de la Fondation SUEZ.
Le format papier du Mémento de l'assainissement, muni d'une clé USB, est en vente au prix de 59 euros TTC. Pour le commander :
www.quae.com/fr/r5226-memento-de-l-assainissement.html
.
Il est également accessible gratuitement en version numérique sur le site dédié :
memento-assainissement.gret.org
ou en version ebook :
ebook.chapitre.com/ebooks/memento-de-l-a...9782759227372_2.html
.
The following user(s) like this post:
cecile
You need to login to reply
The Sanitation handbook has just been published
12 Feb 2018 10:16
#24043
by

MarionS
The Sanitation handbook is a practical and methodological guide aimed at facilitating the operational implementation of liquid sanitation services in developing countries. Produced under the coordination of Julien Gabert, this handbook, co-published by GRET and Quæ, has been available since the start of January.
Is it really necessary to recall the low rates of access for populations to sustainable hygienic sanitation? There is still a long way to go to achieve the Sustainable Development Goals for universal fair access to decent sanitation: in 2015, 892 million people in the world were still practising open defecation and 2.3 million people still had no access to a basic sanitation service .
To respond to the challenges of access to sanitation in the future, professionals in the sector must have all the relevant elements to hand. The Sanitation handbook is aimed at practitioners working in the liquid sanitation sector in developing countries: municipal, regional and national technical services staff; sanitation service managers; water and sanitation engineers and technicians; staff members in consulting firms and NGOs. It targets people who decide, choose, design, implement or manage sanitation services, whatever their initial level of training. "The Sanitation handbook aims to provide all the elements necessary to help decision-making in order to define and manage a comprehensive, sustainable sanitation service that is adapted to suit the localities targeted", explains Julien Gabert, coordinator of the publication and former Head of sanitation programmes with GRET.
The Sanitation handbook deals solely with management of waste water and excreta, and covers the entire sector. In various contexts (rural, semi-urban and urban), it proposes methodologies and avenues of reflection to define, choose, design, implement and monitor appropriate sanitation services for each situation. It does not aim to be exhaustive, but rather to provide an overview and to refer to a specific bibliography or to specialists, when necessary.
How to decide and plan sanitation services in a locality? What are the stages and the methodology for implementing these services? How to sustainably manage and monitor them? Taking a "service" approach, the Handbook covers the four structural dimensions of sanitation: the stakeholders, communication, technical aspects, and lastly, the economic and financial aspects – from the first stages of diagnosis and planning of the service through to the issues of management and monitoring of services in place. It is not a question of giving recipes to be followed, but rather of supporting readers in their reflections and proposing a process, methodologies and tools that are suited to their requirements in order to give rise to a sustainable sanitation service.
The Sanitation handbook features nine chapters subdivided into 24 sub-chapters, each of which can be read independently according to the reader's requirements. Chapters are complemented by thirty methodological and technical factsheets, and a toolkit containing adjustable examples.
This publication is the result of four years of work by five writers, twenty contributors and ten proofreaders. It was produced with financial support from GRET, Agence française de développement (AFD), Agence de l'eau Seine-Normandie (AESN: Seine-Normandy Water Agency), the Syndicat interdépartemental pour l'assainissement de l'agglomération parisienne (SIAAP: Interdepartmental syndicate for sanitation in the Greater Paris Region), and the Fondation SUEZ.
The print format of The Sanitation Handbook, together with a USB key, is currently on sale at a price of 59 euros including vat. You can order it on the Quæ website. It is also available free of charge in digital format on the dedicated website:
memento-assainissement.GRET.org
or in ebook format.
You need to login to reply
Time to create page: 0.305 seconds
DONATE HERE