New open-access paper: 'Innovative sanitation approaches could address multiple development challenges'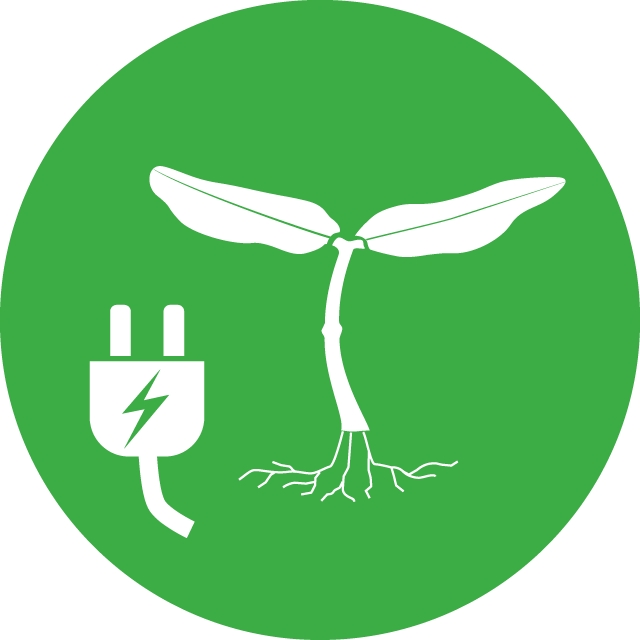 New open-access paper: 'Innovative sanitation approaches could address multiple development challenges'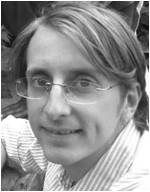 16 Mar 2018 16:56
#24420
by

KimAndersson
Dear all,
Together with colleagues from IWMI and University of Sao Paulo we recently had a mini-review paper published on trendspotting of sanitation and development, especially focusing on scaling up innovation. The capturing of trends was linked to the IWA's International Resource Recovery Conference in New York, in August 2017.
[Abstract] "Globally, more than 60% of the human population live without safely managed sanitation services or even lack access to basic sanitation facilities. In addition, most of the wastewater produced in the world is discharged without proper treatment. Integrated approaches are needed to address these issues and curb the resulting adverse impacts on public health and the environment, and associated societal economic losses. The United Nations 2030 Agenda for Sustainable Development provides an important framework towards more sustainable sanitation development, in terms of both safe sanitation access and wastewater management. Innovative solutions that treat and enable productive safe use of water, and facilitate recovery of nutrients and organic matter from waste resources are booming. Some examples of trends are decentralized solutions, separation of waste flows, low-or no-flushing toilets, and converting faecal sludge to energy. These alternative technologies show huge potential to address many development challenges, contributing to multiple sustainable development goals but achieving upscaling has proved to be a major challenge. A paradigm shift to 'treatment for reuse' instead of 'treatment for disposal' is already taking place in the wastewater sector. Nevertheless, a better understanding of driving forces and enabling environments, new organizational models based on more service-oriented sanitation provision, and highlighting potential multiple societal benefits to attract investments from new sectors are identified areas that need further attention."
You can access the full article here:
iwaponline.com/content/77/4/855
All the best,
Kim
---
Kim Andersson
Stockholm Environment Institute
Postbox 24218,104 51 Stockholm, Sweden


This email address is being protected from spambots. You need JavaScript enabled to view it.
The following user(s) like this post:
cecile
You need to login to reply
Re: New open-access paper: 'Innovative sanitation approaches could address multiple development challenges'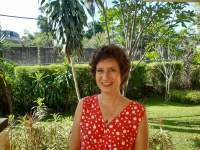 18 Mar 2018 14:53
#24442
by

cecile
Dear Kim,

This article provides very good food for thought. I would like to formulate a couple of comments and ideas that came to my mind while reading it:

- The need of a shift of paradigm to a circular economy while addressing sanitation challenges has been highlighted by the promoters of ecological sanitation (closed loop productive sanitation) and Bellagio principles for over 10 years now and new issues can be factored in as you point out (climate change, poverty, energy, nutrition). In your article you mention opportunities in emerging and developing economies, as well as in urban expansions in general. Should we want to give momentum and buy-in to this new paradigm I think developed countries should also adopt this approach and corresponding technologies in urban and rural environments.

- A holistic / integrated approach enables saving money as a whole as it limits negative impact on society an environment but it shifts expenditures which are diluted across sectors (agriculture, energy, health, workforce, education) to the households and the private sector. Devising smart toilets and treatment systems, smart fecal sludge treatment and reuse technologies and providing corresponding services costs more (in capital expenditure and service provision) than business as usual whilst savings benefits are sectoral and public.
Yet, donors and governments consistently tell us that sanitation products and services should be financially sustainable and that the systems should be balanced between the users' capacity to pay and the price of the products and services provided by the private sector. This is particularly true when it comes to decentralized sanitation or energy where government's financial inputs are called "subsidies" have a very negative press. Nobody is questioning the fact that WWTP, fossil fuel plants (nuclear, coal, gaz) are not financially sustainable and that governments need to take huge loans to build and use public money to operate them.
In the end, should we want to promote a circular economy, doesn't it mean that governments have to support financially households and the private sector to enable savings in the future?

I will give an example which I know well to illustrate this change of paradigm based on a study I implemented for a French district. It is not sanitation based but the same logic easily applies to sanitation projects.

To construct or rehabilitate buildings, governments and households have the choice between :

Option A: proposals from construction companies who import construction material from China. Impact: CO2 emissions, negative trade balance, unemployment, public money spent on material treatment (eg. mineral wools) and landfilling as it needs to be replaced after 15 years.

Option B: proposals from local entrepreneurs who use locally sourced bio material (wood, straw, hemp and wool for insulation). Cost +30% compared to option A. Impact: provides work to the (heavily subsidized) agricultural and forestry sectors and to local entrepreneurs, savings on unemployment benefits and back to work programs for the district. These materials become bio-waste at the end of the lifecycle.

In 90% of the cases, option A is chosen by the district authorities and households because it is cheaper.

The paradigm shift implies to change public market rules and standards and the governments' mindsets (in this case in Europe) and financial support from the governments towards the private entrepreneurs (reduce taxes, favor local businesses) and the households (subsidies? low interest rate loans? deduct expenses from income tax or property taxes).

Your article is a good position paper and contributes to advocate this paradigm shift and I think it should be supported by new economic tools to demonstrate evidence based financial benefits to governments.
---
Cécile Laborderie
MAKATI Environnement
The following user(s) like this post:
KimAndersson
You need to login to reply
Re: New open-access paper: 'Innovative sanitation approaches could address multiple development challenges'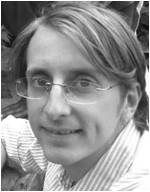 20 Mar 2018 10:56
#24469
by

KimAndersson
Dear Cecile,
Thanks for your positive feedback and for sharing your valuable thoughts and experiences linked to this topic!!
I definitely agree with the points you are raising. Actions are also broadly needed in developed countries. When it comes to areas built into major sanitation infrastructure, with centralized sewage and treatment system, it may be hard to introduce alternative solutions; especially if we want to turn these often end-of-pipe designs into more sustainable systems. Maybe it is here we need even further innovation, which for example can minimize water use and recover resources at the source, in a user-acceptable and logistically feasible way.
At least on paper, the Agenda 2030 is for all countries on the economic scale. This means that also high-income countries need to strive for e.g. reuse and improved water efficiency (as stated in Target 6.3 and 6.4 in the SDG 6 on water and sanitation). For this to happen it may be as you suggest that we need governments on different levels to change the rules of the game. For example, in Sweden there are various examples where the governments subsidize to achieve change at household or community level, directing investments into more environmentally friendly systems, e.g. tax discounts in wind and solar energy. One of the later examples is subsidy on electric bicycles. As far as I know, we have not yet seen this type of financial instruments to promote more sustainable sanitation solutions.

We also see a strong need for a 'macro analysis' to be able to more comprehensively compare the financial and societal impacts of different sanitation systems. What are the real cost for society to choose the 'disposable' alternative, compared to a more long-term sustainable system? This needs to be better understood and communicated to decision-makers. Linked to the small SuSanA task force that worked on developing the SuSanA SDGs Interlinkage doc, we identified this issue as a priority and we have started to explore how we can develop a comparison for a couple of city cases. At a later stage when we have advanced more on this idea it would be great to collect feedback and inputs from the Forum.

Thanks again and best wishes,
Kim
---
Kim Andersson
Stockholm Environment Institute
Postbox 24218,104 51 Stockholm, Sweden


This email address is being protected from spambots. You need JavaScript enabled to view it.
The following user(s) like this post:
cecile
You need to login to reply
Time to create page: 0.867 seconds