Making Inclusive Toilets for Persons with Disabilities a Reality
5398 views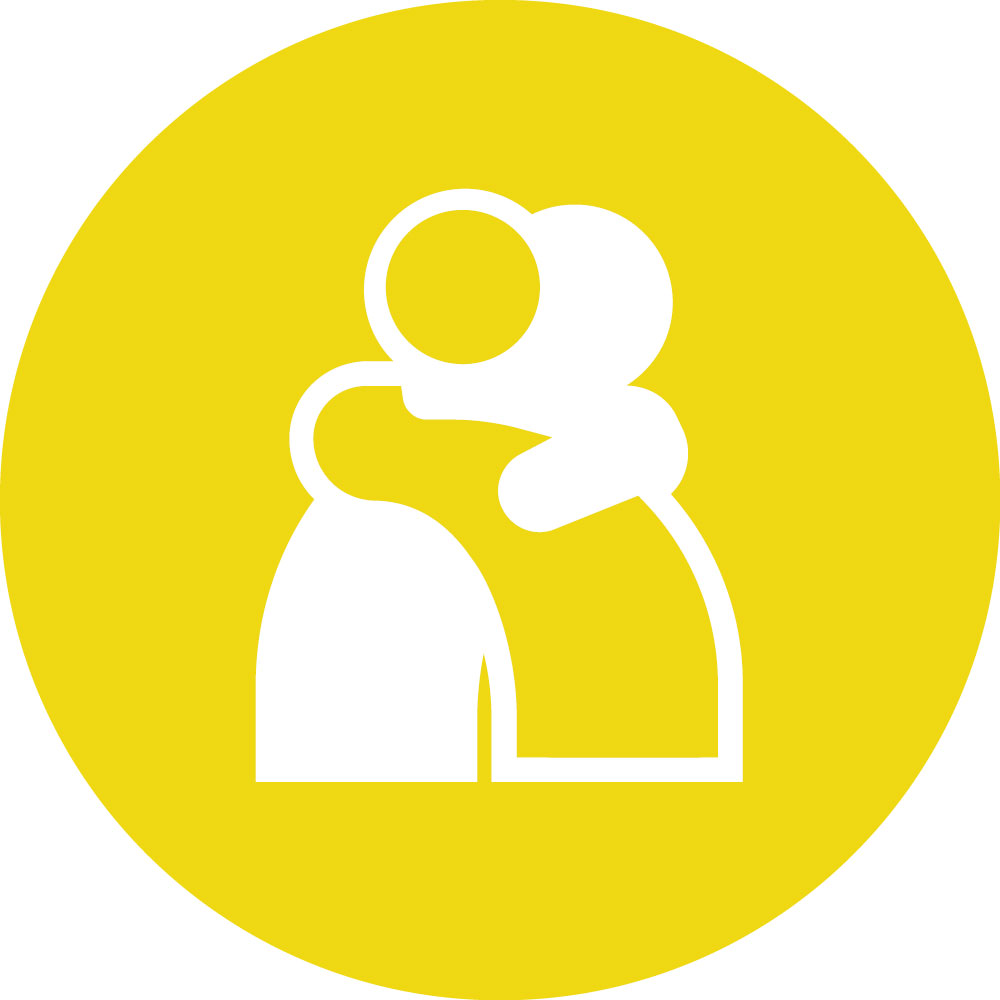 Re: Making Inclusive Toilets for Persons with Disabilities a Reality
18 Sep 2022 22:05
#33894
by

Sathyaedu
Dear SuSana Members,
Greetings.
I am glad to be here and share my thoughts and experience.
I remember an experiment that , I was a part along with National Institute of Design, Gujarat in 2011-12.
The experiment/exercise was to analyze various pitfalls in design and operation of public toilets in India, that included disabilty.
One of our recommendation was to add a handhold inside the toilet, so that persons with disability, obesity, aging or sickness could squat with ease and get up with easeness .
With Thanks and regards,
Sathis Sayeenath,
Independent Consultant ( Fundraising and Project Management- WASH, STEM & Livelihood)
Tamilnadu, India.
Email:
This email address is being protected from spambots. You need JavaScript enabled to view it.
You need to login to reply
Marine Chief Engineer by profession (1971- present) and at present Faculty in Marine Engg. Deptt. Vels University, Chennai, India. Also proficient in giving Environmental solutions , Designation- Prof. Ajit Seshadri, Head- Environment, The Vigyan Vijay Foundation, NGO, New Delhi, INDIA , Consultant located at present at Chennai, India
Re: Making Inclusive Toilets for Persons with Disabilities a Reality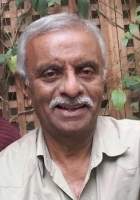 18 Sep 2022 01:09
#33892
by

AjitSeshadri
Dear SuSanA Members,  Mughal et all

Valuing the need for providing Toilets, Rest Room facilities for the differently abled, Senior citizens with affected capabilities,
we need to make steadfast efforts in evolving The State of the Art, Special Facility for all the needs under one Roof.

A certain exercise is needed to put down the features needed, and provide them all under serving the needy. 

The Facility will be totally Green with plants foliage in indoor spaces, outdoor scapes and at all other open areas.
Reading and relaxing lounge spaces with wi-fi AC accommodation provided Etc.

More data and design details need to be incorporated and duly it is done.
All liquid and solid wastes including gaseous fumes Etc need proper addressal. 

Notings issued in the Environmental, Social and Governance, due diligence for SDGs and enhance EPI of the facilities in particular. 

Well wishes and Best Regards 
Prof Ajit Seshadri 
Prof. Ajit Seshadri, Faculty in Marine Engg. Deptt. Vels University, and
Head-Environment , VigyanVijay Foundation, Consultant (Water shed Mngmnt, WWT, WASH, others)Located at present at Chennai, India
You need to login to reply
Re: Making Inclusive Toilets for Persons with Disabilities a Reality
17 Sep 2022 15:50
#33891
by

Jeremie
Dear Mr. F H Mughal,

I worked during 9 years in WASH in Africa and quickly in Bangalore,
India. Aware of the difficulties disabled persons can face regarding the use of adapted toilets, today I am myself disabled and would really like to help in any way with my time and experience.
Many thanks in advance for your reply
Best regards,
Jeremie Taillandier
The following user(s) like this post:
AjitSeshadri
You need to login to reply
Re: Making Inclusive Toilets for Persons with Disabilities a Reality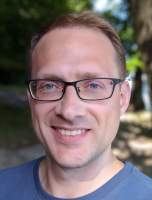 16 Aug 2022 15:35
#33799
by

JKMakowka
You need to login to reply
Re: Making Inclusive Toilets for Persons with Disabilities a Reality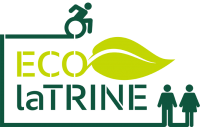 12 Aug 2022 12:27
#33792
by

ECOlaTRINE
Good morning.
In response to AKSantaCruz and JKMakowka.
ECOlaTRINE has been busy with the design and manufacturing of universal accessible toilets since 2016. We are now busy with version 6 of the design which includes a "cistern" and flush mechanism for sawdust. Reason for the design was that I have been involved with Sport for athletes with disabilities while working at a university in South Africa. The lack of accessible and safe sanitation at events, training facilities and even townships (informal settlements and rural areas) where these athletes reside motivated the design and adaptations.
If you don't understand
the various types of disabilities, you may think that grab-rails on walls are sufficient. It is not. Many users don't have the strength to use grab rails or squat, and other have a challenge to balance on a toilet.
In our informal settlements and rural areas - women, children and PwD's are unable to safely go to the toilets (chemical) or pit-latrines at night. These toilets are normally placed in areas with easy access for pump-trucks to service, and a distance away from their dwellings. There are also well publicized occurrences where school children fell into the school pit-latrines - and drowned.
Those scenarios led us to design and manufacture a small, compact and portable toilet that can be placed within or next to  small dwellings or public /shared spaces, and easy to maintain and service.
Like AKSantaCruz we implement a decentralized composting process, using food and biodegradable landfill waste in the process. Medical waste like catheters, nappies and sanitary pads are taken to hospitals for incineration.
We cannot move away from container based sanitation in countries where a lack of water (drought), and no water/sanitation infrastructures persist. The most important part of any sanitation solution are the servicing and waste management solutions we need to develop parallel to the toilet. By training and up-skill of especially women and the youth within the communities where these toilets are in use, we create employment (servicing and maintenance) and a value from waste product that generates income.
Paresh - thank you for quoting a snippet of Louisa Gosling's key note speech. That is exactly the challenges we face - year on year when we apply for funding. Except for a small government grant we received in 2019, the development (research, testing, adaptations, engineering and manufacturing) of the ECOlaTRINE toilet and waste management solutions are self funded.
We will be testing our last design within an informal settlement (small scale testing) during September and October 2022 - before going to market, and larger pilot projects.
I'll be happy to share any information if it can assist or benefit in any way to  your projects or designs and visa versa.
My e-mail address is:
This email address is being protected from spambots. You need JavaScript enabled to view it.
The following user(s) like this post:
paresh
,
Jeremie
You need to login to reply
Re: Making Inclusive Toilets for Persons with Disabilities a Reality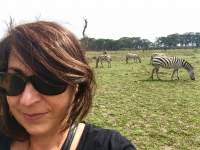 11 Aug 2022 22:56
#33791
by

AKSantaCruz
GiveLove has been piloting a project to provide small container-based compost toilets for over 30 adult polio survivors in Kampala since 2019. The entire community has adopted the compost toilets, which are shared in some cases with able bodied family members and children.  Most of these people are unable to use pit latrines by themselves, so they've had to pay people to carry them and hold them over pit latrines. They struggle during the rainy season when the slum areas flood. It was a challenging situation but we have shown proof-of-concept that CBS solutions are viable. The collection of the toilet containers and composting is managed by a 7 -person team from the community. 

Many people have dismissed CBS systems, especially non-urine diverting systems. I will be sharing a case study of the project in a few months. We're talking with the Kampala Capital City Authority (KCCA) about expanding the pilot in the informal settlements where there are few functional toilets. Container-based toilets allow disabled and elderly people to have a personal toilet in their home. We are working on new designs for people with severe paralysis. I don't see any other organizations working in these high-need contexts.  
Program Director, GiveLove.org — EcoSan Training Program
The following user(s) like this post:
ECOlaTRINE
You need to login to reply
Re: Making Inclusive Toilets for Persons with Disabilities a Reality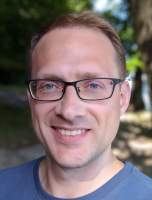 05 Aug 2022 09:15
#33776
by

JKMakowka
I often feel that despite the fine words, good intentions and some inspiring pockets of good practice, not much has changed for people who are systematically marginalised and excluded from decent services.
Over the years working in WASH, I have grown significantly disillusioned with this as well.
There are certainly small, everyday improvements that could be done if the designers of WASH facilities were more aware of disability issues, but in my experience it is either not done at all (just replication of standard designs) or white elephants are produced that go way over-board and will never be constructed in a larger number due to being multiple times more expensive.
I also feel that the problem can't fully be solved at the design stage as there is such a diversity of disabilities. Ultimately, it probably boils down to the way most institutional WASH facilities are designed and build, i.e. by external technicians with a project mind-set, meaning that that they come in, ask some questions, build something and then forget about it again. It works in so far as it produces tangible outputs and numbers to count (important from a management perspective), but it will never produce WASH facilities that are continuously maintained and adapted to the actual user's needs.
The following user(s) like this post:
paresh
,
1Rose
,
ECOlaTRINE
You need to login to reply
Re: Making Inclusive Toilets for Persons with Disabilities a Reality
04 Aug 2022 20:48
#33775
by

paresh
Using another WaterAid blog to revive this discussion.  
Numerous countries now have policies and legislations that holds governments and people in position of power accountable. As much as these are welcome steps, not much seems to have changed much on ground. What should sanitation or WASH sector professionals do further to make inclusive WASH a reality? 
Sharing a quote from Louisa Gosling's keynote talk at the 42nd WEDC conference that  offers some sound advice:
The biggest barriers to equality and inclusion in WASH are attitudes and power. Attitudes in society and the attitudes of people working on WASH – us, the professionals, the technical experts who have so much power and control. But the bigger challenge, still, is the way that power operates at local, national and global levels. For that reason, we WASH actors need to recognise the limits of our ability to solve the WASH crisis. We need to learn how to work with people and organisations that directly experience power dynamics, marginalisation and exclusion, and are experts in finding ways to address them. In short, we need more diverse experts.
The key takeaway is WASH (and broader development) sector professionals need to either work with politics themselves or collaborate with people who can work with politics. 
The full piece from the the above quote has been extracted can be read here: 
What I've learned in 10 years of working to make water, sanitation and hygiene inclusive 

Regards
paresh
Paresh Chhajed-Picha
Researcher at Indian Institute of Technology - Bombay, India


This email address is being protected from spambots. You need JavaScript enabled to view it.

Twitter: @Sparsh85
Wikipedia: Sparsh85

Co-moderator of this discussion forum

The following user(s) like this post:
1Rose
,
FroggiVR
You need to login to reply
Making Inclusive Toilets for Persons with Disabilities a Reality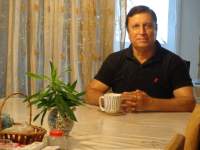 06 Jan 2018 17:19
#23589
by

F H Mughal
Making Inclusive Toilets for Persons with Disabilities a Reality

WaterAid, India, seems to be doing commendable work, in helping disabled people with having access to toilet facilities. A post by Bishakha Bhanja, Regional Manager, East, Programmes and Policy at WaterAid, India, available at
washmatters.wateraid.org/blog/a-journey-...-d48173d903-65845477
, under the title of
A journey towards making inclusive toilets for persons with disabilities a reality
makes an interesting reading.
Reflecting WaterAid's work in India, Ms. Bishakha Bhanja says that her team developed a manual on disability-friendly toilet technologies and advocated for the state government to adopt the manual so that technological options suitable for persons with disabilities can be used throughout the state. But during this period, it was realised that these technical designs would remain diagrams on the Government website if persons with disabilities were not aware of them or able to demand that these appropriate toilets be constructed.
The blog says:
"So the second phase of our work focused on exploring how we could work and organise with persons with disabilities in Odisha. We found very few self-organised persons with disabilities networks out there, but we did find the Odisha Vikalang Manch (OVM ‒ Odisha Disabled people's Forum). OVM is a platform for members representing all kinds of disability."
The post says that the disabled people hardly recognised WASH as a need let alone a right, so obviously were not demanding WASH facilities be accessible to them. We began awareness-raising with OVM on WASH rights and issues for persons with disabilities.
The blog concludes:
"This year WaterAid India launched a national campaign on World Toilet Day to highlight the issue of disability-friendly toilets. Locally we launched it in collaboration with our partner organisations and OVM. OVM members and our other partners are going village to village and organising various events to identify persons with disabilities who need accessible toilets and urging government officials and Gram Panchayat officials to support in making toilets accessible for persons with disabilities."
The work of WaterAid, India, is gratifying. One hopes that WaterAid may extend their work on inclusive toilets and, cover other geographical regions.
F H Mughal
F H Mughal (Mr.)
Karachi, Pakistan
The following user(s) like this post:
1Rose
,
ECOlaTRINE
,
Aciech
,
Jeremie
You need to login to reply
Time to create page: 0.271 seconds
DONATE HERE