Let's get the psychologists interested in sanitation and behaviour change
5248 views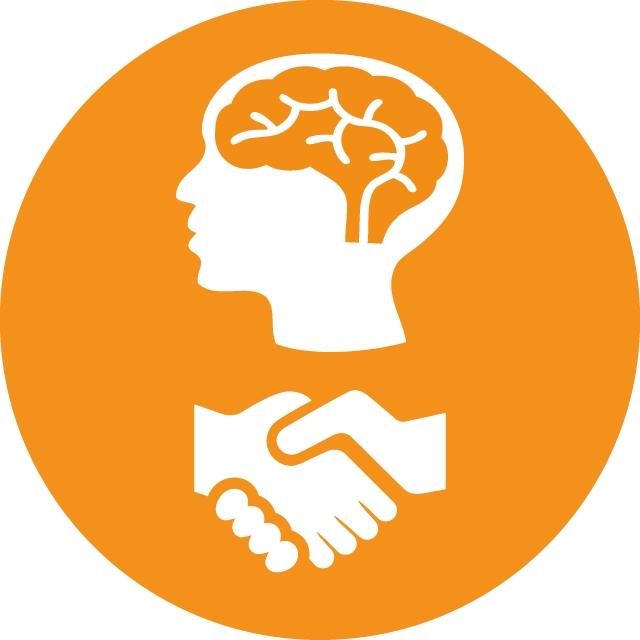 Let's get the psychologists interested in sanitation and behaviour change
18 Nov 2011 21:15
#630
by

Elisabeth
We recently had a fascinating lecture of
Prof Hans-Joachim Mosler from EAWAG in Switzerland
, when he came to visit us here in Eschborn. He is a famous "environmental psychologist" who has done work on SODIS water disinfection and has recently turned his attention to sanitation.
I want to try and share with you what I learnt on that day:
He showed us how the factors determining whether behaviour is changed or not can be scientifically measured with tools that psychologists use.
He said most of the time we just "shoot with a shot gun and hope for the best" but we don't really know how to target our behaviour change interventions so that they are actually successful. He explained to us how with carefully-designed upfront research and questionnaires, you can identify those kinds of interventions which will work best (in terms of behaviour change) for a given context.
He also said that not enough psychologists are working in development cooperation yet. Which is strange, as it should be such a fascinating field for them to work in!
Do we have any psychologists in our group here? Would they like to add to this?
I am really curious to learn what Prof. Mosler will find out and publish in the future - right now he is involved in research in Kampala on sanitation in slums. Here they want to focus on toilet cleaning as that seems to be the biggest factor which stops people from wanting to use (shared) toilets (i.e. dirty toilets).
Here you can read more:
His full presentation:
www.susana.org/lang-en/library?view=ccbktypeitem&type=2&id=1324
Summary of the presentation:
How can it be achieved that water and sanitation facilities will be actually used by the population?

This presentation shows how to change behavior of the general public to use new or different "hardware" by using specific behaviour change techniques. A sound psychologically based, quantitative assessment of behavior determinants is presented. This assessment helps to identify those behavioural determinants which need to be changed as a priority, and the selection of corresponding behaviour change techniques. The developed protocol aims at having reliable and sustainable evidence-based behaviour change interventions and programmes.
Some preliminary results from the research in Kampala:
www.susana.org/lang-en/library?view=ccbktypeitem&type=2&id=1281
And some of the most important slides:
Maybe my team mates who attended this presentation as well would like to add their learnings? Or others who have been confronted with these ideas before?
I look forward to hearing from you.
Regards,
Elisabeth
The following user(s) like this post:
Doreen
You need to login to reply
Re: Let's get the psychologists interested in sanitation and behaviour change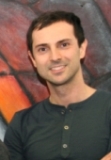 21 Nov 2011 10:40
#637
by

christian.rieck
Quite some interesting work to understand how behaviour change is working. What do people really think and what buttons need to be pressed to change a behaviour. Mosler has done some structured way of analysis which make it possible to focus on the strongest change making factors. See this slide on Haiti where you can see that some of the popular behaviour change activities like focus group discussions, songs, home visits or mega phones do not work well in this specific environment. It is a very context specific analysis tool, which could definetly help to gear software activities for projects with a certain target group in the right direction. Otherwise we are often wasting money in useless activities. And also it seems to be important for a long term effect of behaviour change that repitition of certain activies are done over a certain period of time (years), so that behaviour becomes a deeply routed in a person and community.
The Kampala study will be very interesting to follow.
Christian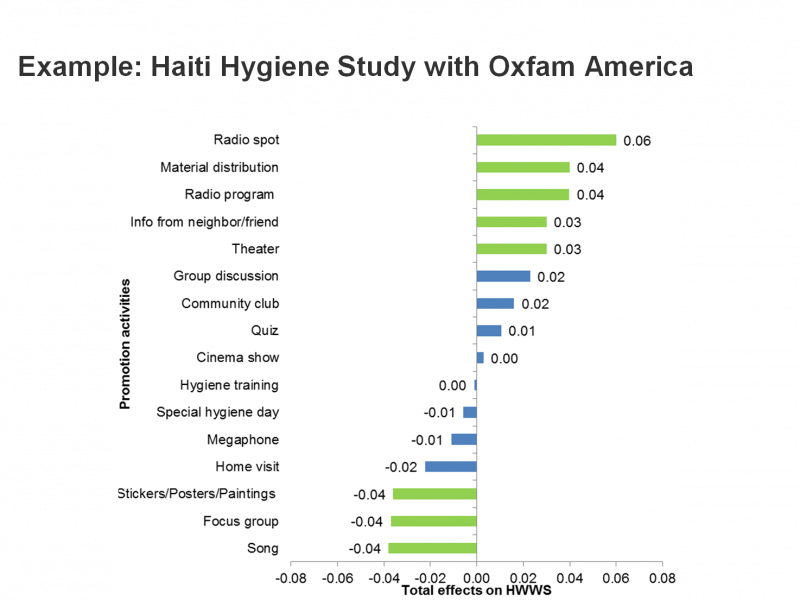 GIZ Uganda
Enhanced Water Security and Sanitation (ENWASS)
Sanitation for Millions


This email address is being protected from spambots. You need JavaScript enabled to view it.
The following user(s) like this post:
Doreen
You need to login to reply
Re: Let's get the psychologists interested in sanitation and behaviour change
20 Mar 2012 14:09
#1306
by

Elisabeth
I recently asked the following question about SaniFOAM to Prof. Hans-Joachim Mosler:
++++++++++++++++++++
Dear Hansi,
I was just wondering what you think of SaniFOAM and how it relates to your own work? The title sounds similar to what you are trying to do, so I am a bit curious:
Devine, J. (2009). Introducing SaniFOAM: A framework to analyze sanitation behaviors to design effective sanitation programs - Global scaling up sanitation project. World Bank, Water and Sanitation Program (WSP), USA.
www.susana.org/lang-en/library?view=ccbktypeitem&type=2&id=1448
Regards,
Elisabeth
+++++++++++++++
His reply:
Dear Elisabeth,
yes, we can use this discussion for the forum (I am now member).
I know the SaniFoam approach quite well and I have discussed it in my RANAS-Model article. I very much appreciate the introduction of psychology into the field and its combination with the marketing mix.
Nevertheless, the approach has several shortcomings:
1. Psychological factors are not transposed according to theory. This has the consequence that the approach does not use the behavioral determinants developed and proved in a great many of experiments which were peer reviewed.
2. There is no reasoning about how the factors were assigned to the FOAM blocks. Examples: In psychology social norms are considered as a motivational factor. Intention represents exactly the motivation.
3. Self-regulation factors are not considered. People can be motivated but fail to overcome distractions and barriers. Moreover they have to recall the behavior in the right moment.
4. There is no instruction about how to measure the behavioral factors in a target population, consequently there is no instruction about how to determine the most important factors which should be changed in a certain case.
5. The approach does not establish a relationship between behavioral factors and corresponding behavior change techniques.
Concluding, I think the approach is useful by introducing psychological thinking but there are some important elements missing.
Best regards, Hans Mosler
_ _ _ _ _ _ _ _ _ _ _ _ _ _ _ _ _ _ _ _ _ _
Prof. Dr. phil. et dipl. zool.
Hans-Joachim Mosler
Eawag
Department of System Analysis,
Integrated Assessment and Modeling (SIAM)
Überlandstrasse 133
P.O. Box 611
CH-8600 Dübendorf
Switzerland
sozmod.eawag.ch/team.php
www.eawag.ch
You need to login to reply
Time to create page: 0.899 seconds
DONATE HERE