Arno's keynote speech on SBM and behaviour change (India)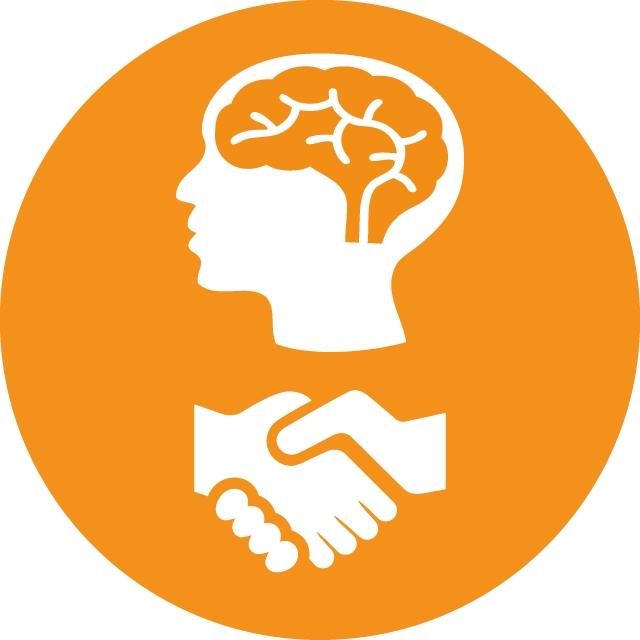 Arno's keynote speech on SBM and behaviour change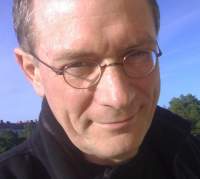 24 Nov 2018 02:08
#26577
by

arno
Dear Shipra and others
I had the pleasure of giving a keynote speech on SBM and behaviour change at this week's World Toilet Summit in Mumbai (Nov 20, 2018). That SBM has installed almost 90 million toilets in rural areas since 2014 is truly remarkable. And the momentum created by SBM is hopefully leading to major changes in people's attitudes about shifting to ODF practices. As I mentioned in Mumbai, humans are adaptable but once habits are formed, these can be difficult to break. I posed a question as to how much SBM has been about changing people's sanitation behaviour. And how much has it been about increasing coverage once and for all.
Here's a diagram showing a more complex picture indicating that sanitation is only one part of human development and without addressing the other components, change may not occur as one might hope.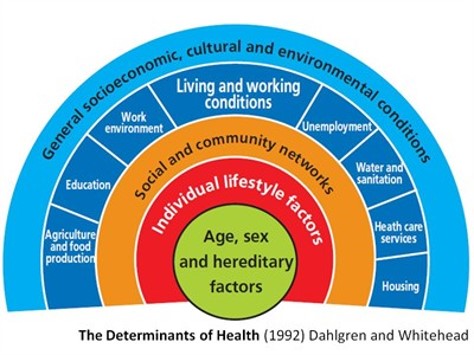 I am also attaching a copy of the presentation in Mumbai.
This attachment is hidden for guests.
Please log in or register to see it.
Regards
The following user(s) like this post:
MarcusErridge
,
NTWANA
You need to login to reply
Re: Arno's keynote speech on SBM and behaviour change
20 Dec 2018 05:43
#26752
by

muench
Dear Arno,
Thanks for posting your keynote speech from the World Toilet Summit in Mumbai (Nov 20, 2018). Lots of food for thought there!
I am picking out this quote:
Shouldn't sanitation be integrated with the other vital elements of development (housing, nutrition, livelihoods, etc.). It is a catalyst for development and not an isolated and disconnected technical fix.
I know you have been saying this for years and I totally agree with you. Are you seeing any progress being made? It seems to me that one problem is still the silo-style funding by sector. Or, if sanitation is indeed included in a larger program, then it takes a back seat and people give low priority to it and don't even try to implement the latest thinking but just use old "standard" sanitation approaches, i.e. the "either pit latrine or sewer system with wastewater treatment plant" approach.
Regards,
Elisabeth
---
Community manager and chief moderator of this forum
(Funded via GIZ short term consultancy contract)

Dr. Elisabeth von Muench
Independent consultant located in Brisbane, Australia


This email address is being protected from spambots. You need JavaScript enabled to view it.

Twitter: @EvMuench
Sanitation Wikipedia project leader: en.wikipedia.org/wiki/Wikipedia:WikiProject_Sanitation
My Wikipedia user profile: en.wikipedia.org/wiki/User:EMsmile

You need to login to reply
Re: Arno's keynote speech on SBM and behaviour change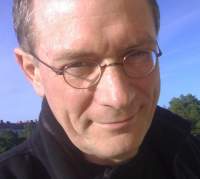 30 Jan 2019 00:04
#26880
by

arno
That SBM has increased toilet coverage is an amazing feat in just a few years. The success of SBM lies however in whether these installations remain functional - and that means using and maintaining toilets and collecting and treating faecal material - may it be on or off-site. That requires development with supportive services, changes in attitudes breaking from the past and supportive systems to finance these operations. It means making the connection between sanitation and hygiene and community development. For all this to happen often requires that other important needs must also be met like having proper housing, roof, drainage, indoor and street lighting and above all a stable livelihood providing support to households.
And the building blocks for awareness raising to make the vital connections between water resources and sanitation would seem obvious but India is a land of stark contrasts. Water is a central feature in Indian religion and culture. Some 100,000 religious idols are sunk into water bodies each year
www.downtoearth.org.in/news/idol-immersi...uted-yet-again-42509
. And what about the water festivals like Kumbh Mela - the largest single gathering of humans on the planet
www.bbc.com/news/world-asia-india-46860409
where a pilgrimage of 120 million people that wish to bath in the confluence of the holy Ganga and Yamuna Rivers (15 million attempted this on Jan 15, 2019). 120,000 toilets were built in Allahabad for this year's gathering.
In deed if India can reduce the faecal load to these rivers on a year round basis and if it can keep the rivers relatively clean during such festivals, this will be a huge development. But there is still a long way to go as the illustration from Milledge et al illustrates.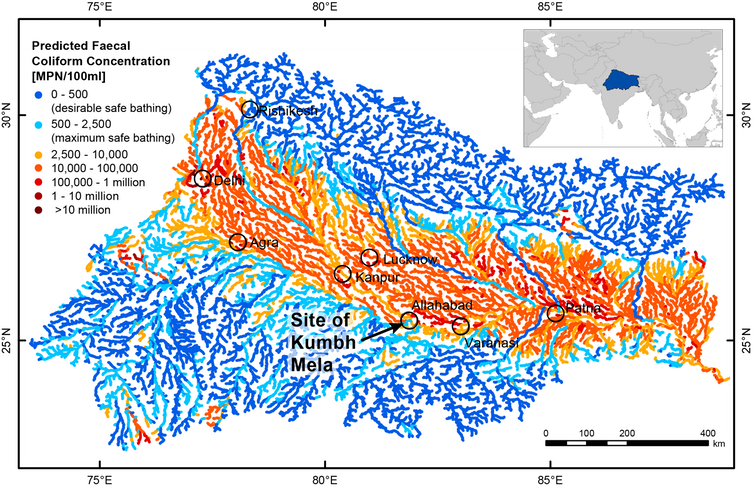 Predicted sewage pollution across the Ganges catchment including Allahabad – the site of the Kumbh Mela. Milledge et al. 2018.
Population density controls on microbial pollution across the Ganga catchment.
Water Research 128:82-91.
Regards
The following user(s) like this post:
muench
,
drgs
You need to login to reply
Re: Arno's keynote speech on SBM and behaviour change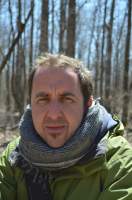 09 Apr 2019 16:02
#27284
by

bracken
Hi All,
Apologies for coming late to this party, but I just read through Arno's keynote speech and wanted to say thanks for posting this here.
Two things that I took from it that I'd like to pluck out and repeat here again.

The first is the statement that "OD cannot be explained by poverty, illiteracy, lack of water or poor governance".
I agree with this, and also that the consequence of accepting this is also to accept that reducing poverty, improving literacy rates, access to water supplies and improving governance is not going to stop OD, although these are all good things in themselves. This is something that the CLTS approach explicitly accepts, at least during the shaming / triggering and initial phase of simple toilet construction. But the belief in the power of knowledge and information as key pillars to ensure continued use persists, even if these seem unlikely to be the key drivers to sustaining the change. I think to an extent, this widespread belief in the power of education to transform behaviour has led also to schools being seen as gateways to community wide behaviour change - has this assumption ever been tested / studied?

The second point that I find interesting is the question "Does calling it "shit" contribute to the sanitation problem?"
I'm not sure if it does, but I'm really not sure if it contributes to the solution either.
I know that the origins of this confrontational approach of talking about "shit" rather than faeces was to try and strip away any pretension from conversations in the sector by using blunt language, and in a sense to claim ownership of our own shit (and this is also reflected in the CLTS approach). Its been a few years now since this started, and I remain to be convinced that it really resulted in a desired change in perception of the sector from within, but also from the outside looking in. Maybe for non-native english speakers it works, but for me it doesn't. Maybe this is partly because "shit" can be used in so many ways in English (other than to mean faeces or to defecate). Shit can go down, people can talk shit, look shit, people smoke shit, you can get your shit together or lose your shit completely, it can literally mean all manner of crazy shit, but rarely something of specific interest. Its a multi-purpose word that can be used either as a noun or an adjective, and as interchangeably and context independent as the F-word, but I don't think ownership of the word can be reclaimed by the santation sector just by repeating it.

Anyway, just my initial thoughts.....
---
Water and Sanitation Specialist
AHT GROUP AG
Management & Engineering
D-45128 Essen, Huyssenallee 66-68
Germany
You need to login to reply
Re: Arno's keynote speech on SBM and behaviour change

10 Apr 2019 08:35
#27286
by

drgs
The underlying assumption is - the population count and density can not and should not be addressed. i) At 130MM counted and additional 20MM outside census, India is vastly over populated. ii) The population distribution is so widespread that practically every 10sq.km has substantial occupation. Numbers that point to a different system where the known models of measures and metrics may not apply.

Some 100,000 religious idols are sunk into water bodies each year -- in every major river or lake within towns/cities : This is a completely new phenomenon. What started as a social event during India's independence struggle in 1893, (Bala Gangadhar Tilak Ganesh Utsav) spread in late 1990s to rest of the country. A purely private festival with mud idols less than 2ft height became a social status with 100' tall polyurethane, poly resin idols. Similarly, there was no big show of Aarti on banks of Ganges in 1984 either at Varanasi or Haridhwar. It was a very docile low-intensity simple event. I do not know personally, but I assume the same with Durga Idols over the last 30+ years. I can trace dozens of new 'celebrations' that were alien when I was a boy.

All of these are - i) Commercial ideas ; ii) Marketed and positioned; iii) Politically patronized. They are Billions worth in national GDP. Economists can measure the benefit (value); environmentalists cannot measure the damage (cost).
---
Certifying Oil & Gas Reserves helped in realizing the fallibility of lot of Science and Technology. I believe that reliable and sustainable science needs integrity and commitment. Disbelief in science is originating from - i) Pseudo-Science; ii) Inconsistency and conflict in scientific doctrine; and iii) Weak Evidence: Data, Process, Review and Results.
Data Intensive Scientific Discovery (DISD) is the new paradigm for growth.
You need to login to reply
Re: Arno's keynote speech on SBM and behaviour change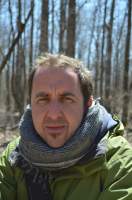 10 Apr 2019 10:18
#27288
by

bracken
Just as a quick follow up to my message yesterday re: the use of the word shit, an article from today's (10.04.19) Guardian newspaper on "Why poo is no longer taboo".
Being a polite daily, they don't use the word shit, of course. But I think its debatable to claim that the popularity of pastel coloured, toy Unicorn Poo in some way contributes to a deconstruction of the taboo surrounding defecation, faeces or sanitation. Indeed, it seems that the po(o)pularity is more a result of the taboo and the thrill of breaking it rather than its deconstruction and a reflection of western attitudes to faeces actually relaxing.
www.theguardian.com/lifeandstyle/2019/ap...s-board-games-museum
---
Water and Sanitation Specialist
AHT GROUP AG
Management & Engineering
D-45128 Essen, Huyssenallee 66-68
Germany
The following user(s) like this post:
muench
You need to login to reply
Time to create page: 1.888 seconds