Shame in Sanitation (article in Indian newspaper: The Dirty Fight)
25.9k views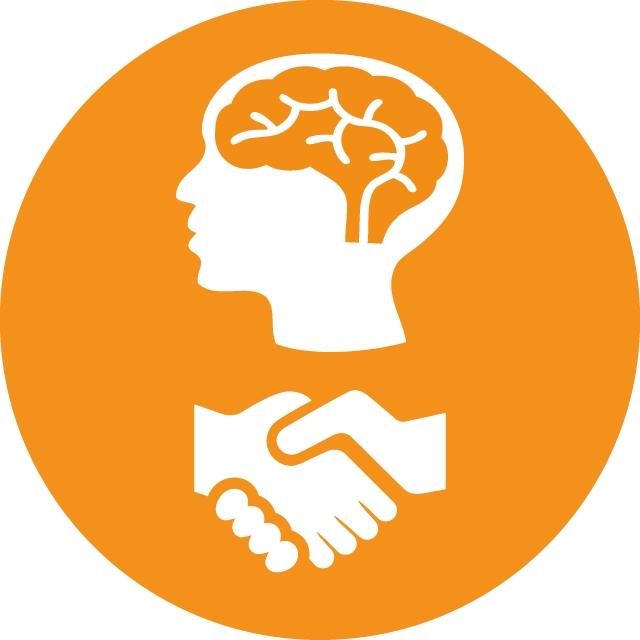 Re: Shame in Sanitation (article in Indian newspaper: The Dirty Fight)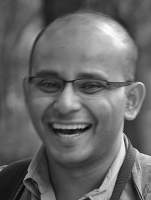 06 Nov 2014 16:42
#10871
by

amitangshu
[Start of Page 2 of the discussion]
While writing this article, I was constantly reminded of a quote from Confucius, "Do not wish upon others, which you do not wish upon yourself". Unfortunately, when it comes to the poor and vulnerable, most development practice tends to do the opposite. We generally wish everything we wouldn't want to go through ourselves.
There has been several reports of "shame tactics" in the Indian press. Most have celebrated/reported it. Very little concern have been raised. In case anyone wants to refer to the pissing tanker video, where hosing of public urinators is documented and celebrated, here's the link:
The press reporting of this video is also quite celebratory.
This video was perhaps the last straw for me, pushed me to write the piece.
Any approach that attempts to change "undesirable" behaviour, especially of the poor, needs an ethical scan. We are willing to hose down the urban poor for urinating in the streets,but since only 13% of India's waste water gets treated, the people hosing the poor are unaware that every time they flush their posh toilets, it is mostly going straight to a nearby water body like a river or the sea. But these issues are rarely discussed. Blaming "unhygienic" households with "untutored" minds and "undesirable" behaviour keeps us busy from asking the harder questions.
Stephanie, would love to read your paper once ready.
The following user(s) like this post:
Elisabeth
,
joeturner
,
sengel
You need to login to reply
Re: Shame in Sanitation (article in Indian newspaper: The Dirty Fight)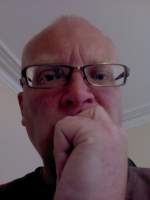 06 Nov 2014 16:51
#10872
by

joeturner
from the description on the youtube video
There's a new activist group in town and they are anonymous. If you think that isn't powerful enough: they have a massive water tanker in their arsenal. They are the anti public-urination activists: The Clean Indian. Like a crusader of the dark, they roam the streets and attack when it is least expected.
When the problem is public urination, the solution is ought to be public urination (by the pissing tanker). Wearing masks and wielding water hoses, their motto is painfully simple:
You Stop, We Stop.

Thanks to 'The Clean Indian' for contributing the video. Go get them
You need to login to reply
Re: Shame in Sanitation (article in Indian newspaper: The Dirty Fight)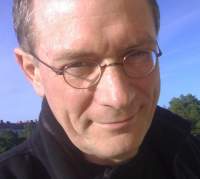 06 Nov 2014 17:32
#10873
by

arno
Hello Amitangshu.
Thanks for the video. Spraying urinating men with a water canon is an example of shaming tactics using a military mentality. Such weapons are usually reserved to break up protests and control crowds. Shoot first then ask questions. These are masked crusaders with little imagination or comprehension of what the root causes may be (lack of functioning public toilets and urinals with free access). What is the alternative to public urination on the streets of Mumbai?

This also reveals the extent of the cultural taboo but also the human disconnect when it comes to excreta. The urine causing this harsh punishment could have been a bottle of Coke 30 minutes earlier consumed openly on the street just around the corner. One form of the liquid is publicly acceptable and costs money. The product from the body is considered a dirty crime. Should the same sign be put up on a shop selling beverages? - You Stop We stop.

I once got stopped by a police in rural Ontario for urinating by the side of a quiet highway in a forested area. Road safety (to avoid driving with a full bladder) was not accepted by the officer as an explanation for such "deviant" behavior. This time it was the law saying You Stop We Stop.

And so this story has no end...
Arno Rosemarin PhD
Stockholm Environment Institute


This email address is being protected from spambots. You need JavaScript enabled to view it.


www.sei.org
www.ecosanres.org

The following user(s) like this post:
sengel
You need to login to reply
Re: Shame in Sanitation (article in Indian newspaper: The Dirty Fight)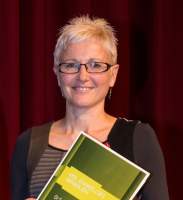 06 Nov 2014 23:54
#10877
by

sengel
Stephanie - I'd love a copy of the paper too when its finished.

In terms of the impact of CLTS shaming on the poor, this needs to be understood in terms of its cumulative impact on people who are already subject to multiple levels of humiliation due to their poverty - relative and absolute.

I enjoy the SuSanA debates but wonder too how those of us who have problems with the shaming approach might start to challenge more directly the public celebtration of it. Ideas??

Cheers,
Susan
You need to login to reply
Re: Shame in Sanitation (article in Indian newspaper: The Dirty Fight)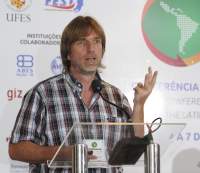 07 Nov 2014 08:46
#10878
by

christoph
Hello, I would like to share my personal experience about open defecation.

I have been in the highlands of Peru, small village about 200 pe. After lunch I had a need.... So I asked for the toilet. They pointed me to a latrine ... today I would say I have seen worse, but on o scale of 1..10 about 6..full, smelly, dirty... I could not bring myself to use it. As there was plenty of free area, I went a 200 m out of the village and did my needs in the open. And even there it was obvious that others had done the same (not burying remains).

My situation was a very, very light situation, "village of 200 pe in the middle of nowhere". I don´t know how people survive this situation in the cities.

A shame discussion does not solve their problem and since my experience I am totally convinced that is not only "giving" some sort of toilet, or forcing into buying some sort of "dirty closed defecation room" (as everything else would be too expensive). Therefore my strong conviction that simple latrines are not enough. I would not be able to use them - why should others?

Therefore I go for the UDDT as a very,very comfortable solution to this problem. Until today I did not find a more comfortable solution.

Yours
Christoph
The following user(s) like this post:
Carol McCreary
,
cecile
You need to login to reply
Re: Shame in Sanitation (article in Indian newspaper: The Dirty Fight)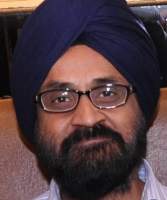 10 Nov 2014 06:12
#10907
by

depinder
This video with its aggressive sound track is condemenable.
The problem of lack of civic amentities includng public toilets is easily overlooked n such aggressive campaigns that end up justifying any means to achieve ends.
Delhi and most other cities in India suffer from a severe lack of public toilets and with approximately 50% of the city population living in slums not having access to toilets. In Delhi there have been incidents where police has used force resulting in killing of wrokers defecating in public park.
In a society that has a grave democratic and secular deficit, we are not talking of a 5 year election as proof of democracy and dissent, any coercive measure to achieve social ends - is likely to end up being misused to reinforce draconian policies.
We did a critique of CLTS and its response and an editorial commentary is enclosed for your information.
Depinder Kapur is Director Water Programme at Centre for Science and Environment. He has taight at Shiv Nadar University and has lead the Sanitation Capacity Building Platform(SCBP) of National Institute of Urban Affairs. His professional engagements have been with AKRSP(Program Officer Forestry), SPWD(Sr. Program Officer), CARE(Director NRM), Oxfam(Program & Advocacy Director), WaterAid India(Country Head) and WSSCC(National Coordinator) and as an independent consultant.


This message has an attachment file.
Please log in or register to see it.
You need to login to reply
Re: Shame in Sanitation (article in Indian newspaper: The Dirty Fight)
11 Nov 2014 13:32
#10935
by

AlexG
Hi All,

From my experience being involved in CLTS-triggering and programmes in West Africa and South East Asia the CLTS approach is not about shaming. It is an approach where the community teaches you, as a visiting facilitator, about what they are currently practicing and hopefully generate a realisation amongst themselves that they should stop OD'ing, there is no obligation made by external facilitators to stop OD. The community come up with their plan and present it back to you, it should be bottom-up and 'community-led'! Their plan may include by-laws that the community decides how to enforce and we should certainly be aware as practitioners to mitigate against rights violations, it seems that if NGOs and State governments are shamming people then the approach has lost its way in the Indian TSC/NGP programs. With regards rights-violations Peter Feldman made a comprehensive and thought provoking post in the 'CLTS and human rights topic' that's a good read.

CLTS has been shown to be more effective than previous approaches to sanitation development in triggering large-scale sanitation improvement and behaviour change, and in raising government awareness and priority for rural sanitation. I urge people to get trained and involved and see what you think of the approach on the ground, it can be a lot of fun and usually very empowering for the communities involved.
You need to login to reply
Re: RE: shit flow diagrams - does it need to be shit?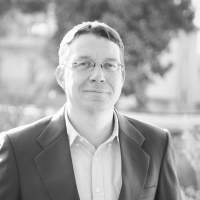 14 Nov 2014 06:11
#10984
by

Marijn Zandee
Dear all,
I think I have made my reservations regarding CLTS know in posts before often enough. However, I have to admit that Nepal is currently making great strides toward ODF employing a number of CLTS derived strategies (and other frameworks and approaches as well). As I am not involved at the moment, I cannot really comment on how much of the "traditional" CLTS tools they use and how much it has been adapted. For some information on one of the major programs in Nepal:
unhabitatnepal.wordpress.com/programme/global-sanitation-fund/
There are however, some reports in the media that I feel do open up the debate on a group's right to health and individual human rights. (Note: I have been in the position to verify any of the links below.)
water.tallyfox.com/discussions/sanitatio...public-service-nepal
myrepublica.com/portal/index.php?action=...etails&news_id=70537
As I understand, the program in Nepal is not a "pure" CLTS approach,and it is led by some great people so I think they will have found ways to avoid some of the potential dangers that CLTS has in my opinion. However, it does bring a few questions regarding "pure" CLTS in focus for me:
- How do you make sure that the poorest and most marginalized in communities do not get marginalized even more because they really cannot afford toilets?
-If you do not build up a supply chain of good sanitation solutions and train a large number of toilet building professionals, how can people move from "make shift" toilets to real and sanitary ones?
I think the supply chain question is probably the most important in any situation where a large sanitation promotion drive has been carried out, regardless of the framework used.
Regards
Marijn
Marijn Zandee

E:

This email address is being protected from spambots. You need JavaScript enabled to view it.
The following user(s) like this post:
dietvorst
You need to login to reply
Re: RE: shit flow diagrams - does it need to be shit?
14 Nov 2014 11:01
#10988
by

Elisabeth
Dear Alex and Marijn,
Thanks for your posts. About the CLTS discussion and how to ensure that the marginalised are not further excluded in CTLS processes: I would like to point out the recording and powerpoint slides from the recent webinar that IDS conducted with WaterAid. Petra posted about it here on the forum:
forum.susana.org/forum/categories/5-clts...ully-inclusive#10928
or see direct link here:
www.communityledtotalsanitation.org/reso...ording-and-resources
It was called:
Disability - making CLTS fully inclusive
Presenters were: Hazel Jones and Jane Wilbur
I can recommend listening to the recording or looking at the powerpoint slides; I learned quite a bit from it.
What I gathered is that the people who are (rightly so) pushing for more inclusion (making sure people with disabilities are not left behind) are looking for ways and tools to ensure inclusion is integrated better into CLTS processes. The webinar was aimed at people who are currently involved with CLTS in the field.
If I understood right it all starts with training the facilitators and giving them additional tools to use. These tools were explained in the webinar and in the question-answer session.
If the facilitators know some of the key issues around people with disabilities (e.g. how to give them a voice, which technical toilet adaptations could be useful etc.), then they can adapt the process a bit (although it is a fine line as the facilitators are not meant to "do" much themselves, but rather "trigger" the community...).
I think this also relates to what we discussed here:
forum.susana.org/forum/categories/5-clts...t-clts-in-madagascar
where the question was asked e.g. by David and Christoph "how can we ensure that the communitiees know about some technical alternatives such as urine diversion and dry toilets, or UDDTs?". The training of the facilitators is really important, isn't it?
So I really recommend having a look at those materials that WaterAid put together there to make CLTS fully inclusive, and to discuss this issue further in this thread here or in this other thread:
forum.susana.org/forum/categories/5-clts...clts-fully-inclusive
Regards,
Elisabeth
You need to login to reply
Time to create page: 0.306 seconds
DONATE HERE