Menstrual hygiene management in humanitarian situations (publications)
2939 views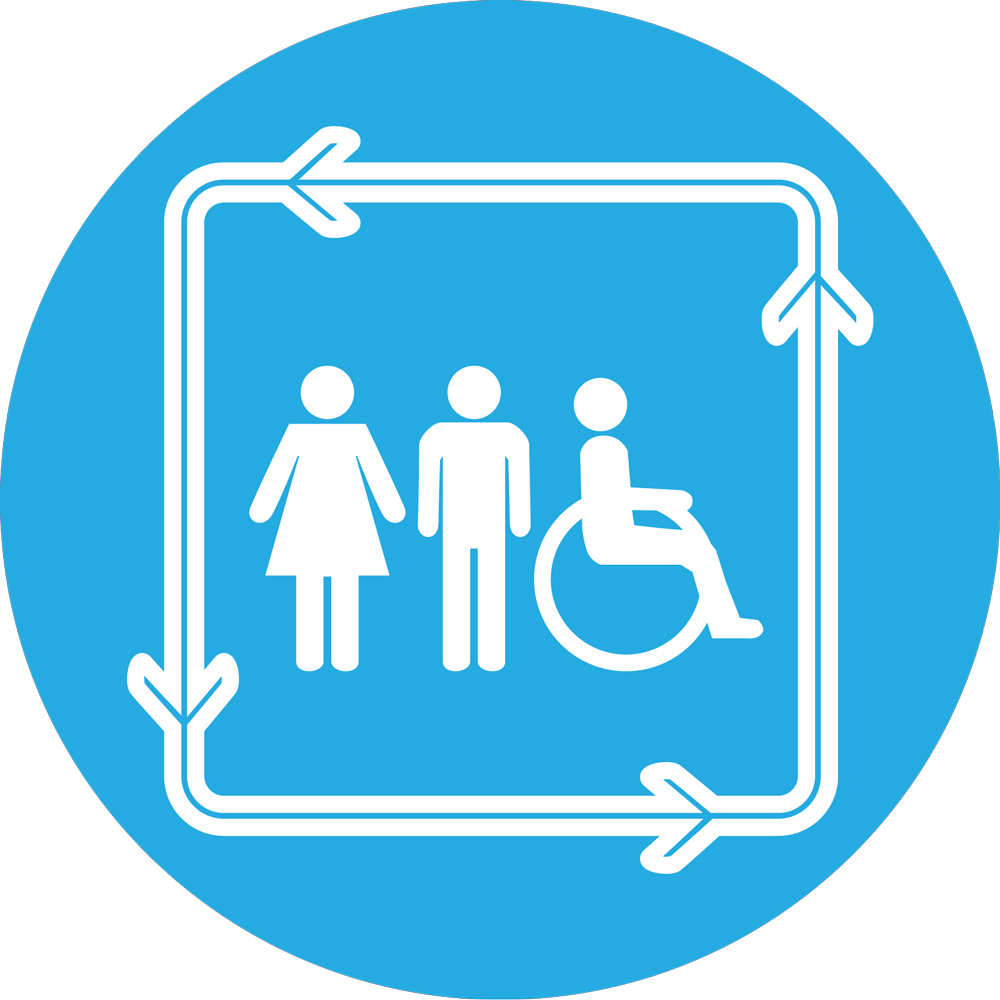 Re: Menstrual hygiene management in humanitarian situations (publications)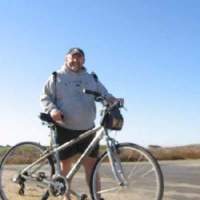 22 Sep 2020 17:18
#30826
by

campbelldb
Dear Colleagues:
The
Palgrave Handbook of Critical Menstruation Studies
looks like an important resource on menstrual hygiene management and is open access. Below are links to the chapters on MHM in humanitarian situations and to some of the other chapters.
The Palgrave Handbook of Critical Menstruation Studies
. SpringerLink, 2020. Menstruation is having its moment—no doubt. And we aim to seize it in the shape of the Palgrave Handbook of Critical Menstruation Studies. We built this book—numbering 72 chapters, written by a total 134 contributors from 23 countries—to provide an unmatched resource for scholars, activists, policy makers, and practitioners, both those new to and already familiar with the field.
Chapters on Menstrual Hygiene Management in Humanitarian Situations
"I Treat My Daughters Not Like My Mother Treated Me": Migrant and Refugee Women's Constructions and Experiences of Menarche and Menstruation
 - Alexandra J. Hawkey, Jane M. Ussher, Janette Perz
Transnational Engagements: From Debasement, Disability, and Disaster to Dignity—Stories of Menstruation Under Challenging Conditions
Monitoring Menstrual Health in the Sustainable Development Goals
 - Libbet Loughnan, Thérèse Mahon, Sarah Goddard, Robert Bain, Marni Sommer
Practice Note: Menstrual Health Management in Humanitarian Settings
 - Marianne Tellier, Alex Farley, Andisheh Jahangir, Shamirah Nakalema, Diana Nalunga, Siri Tellier
Additional Selected Chapters Include:


Introduction: Menstruation as Fundamental


Menstrual Taboos: Moving Beyond the Curse


"You Will Find Out When the Time Is Right": Boys, Men, and Menstruation


Practice Note: Why We Started Talking About Menstruation—

Looking Back (and Looking Forward) with the UN Special Rapporteur on the Human Rights to Water and Sanitation
Practice

Note: Menstrual Hygiene Management—Breaking Taboos and Supporting Policy Change in West and Central Africa


Mapping the Knowledge and Understanding of Menarche, Menstrual Hygiene and Menstrual Health Among Adolescent Girls in Low- and Middle-Income Countries


Interventions to Improve Menstrual Health in Low- and Middle-Income Countries: Do We Know What Works?


Measuring Menstruation-Related Absenteeism Among Adolescents in Low-Income Countries


Challenging the Menstruation Taboo One Sale at a Time: The Role of Social Entrepreneurs in the Period Revolution


Rituals, Taboos, and Seclusion: Life Stories of Women Navigating Culture and Pushing for Change in Nepal


Transnational Engagements: Women's Experiences of Menopause
Dan Campbell,
Communications/KM Specialist
Banjo Player/Busker
Haiku poet
You need to login to reply
Menstrual hygiene management in humanitarian situations (publications)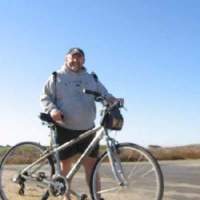 23 May 2019 17:23
#27501
by

campbelldb
Dear Colleagues:
Links to each of the studies and resources below are on
Sanitation Updates
. May 28, 2019 is Menstrual Hygiene Day and below are excerpts from the May 23, 2019 issue of
Water Currents: Menstrual Hygiene Day 2019
on menstrual hygiene management in humanitarian situations.
Events
Menstrual Hygiene Day 2019
– This global advocacy platform for MH Day brings together the voices and actions of nonprofits, government agencies, individuals, the private sector, and the media to promote MHM for all women and girls. This website contains campaign materials for this year's theme—It's Time for Action—and a list of events and resources.
WASH Innovation Challenge on Menstrual Hygiene Management (MHM) and Incontinence
– Elrha's Humanitarian Innovation Fund is launching a challenge May 23, 2019, and will be seeking innovative projects exploring how to design safe and dignified MHM spaces in emergency camp settings and how to better engage with and understand the needs of people with incontinence in emergencies. We will especially welcome applications from broad partnerships that include NGOs as well as designers, academic institutions and local organisations, and we expect that any approach would take a participatory and user-centred approach to developing the innovation. Additional information will soon be posted on the Elrha's website. You can also get in touch with Cecilie Hestbaek,
This email address is being protected from spambots. You need JavaScript enabled to view it.
, and Sophie Van Eetvelt,
This email address is being protected from spambots. You need JavaScript enabled to view it.
, for more information and advice on how to prepare for the call.
MHM and Humanitarian Situations
Pilot Study Findings on the Provision of Hygiene Kits with Reusable Sanitary Pads
. United Nations Refugee Agency (UNHCR), December 2018. In collaboration with AFRIpads, UNHCR Sub-Office Mbarara implemented a three-month pilot intervention to test the acceptability of introducing reusable sanitary pads to schoolgirls in the refugee context.
Periods Don't Stop in Emergencies: Addressing the Menstrual Hygiene Needs of Women and Girls
. Humanitarian Innovation Fund, August 2018. This article discusses the challenges that women and girls face around menstrual hygiene in emergencies.
Exploring Menstrual Practices and Potential Acceptability of Reusable Menstrual Underwear among a Middle Eastern Population Living in a Refugee Setting
. International Journal of Women's Health, July 2018. Primary data analysis of narratives around the beliefs, behaviors, and practices of menstrual hygiene in this population revealed key themes related to the physical environment; the social environment; cleanliness, comfort, and health; and adaptation and coping.
Pilot Testing and Evaluation of a Toolkit for Menstrual Hygiene Management in Emergencies in Three Refugee Camps in Northwest Tanzania
. Journal for International Humanitarian Action, June 2018. This paper describes the development and pilot testing of the Menstrual Hygiene Management in Emergencies Toolkit in three camps hosting Burundian and Congolese refugees in northwest Tanzania.
Improving Menstrual Hygiene Management in Emergency Contexts: Literature Review of Current Perspectives
. International Journal of Women's Health, April 2018. The objective of this review was to collate, summarize, and appraise existing peer-reviewed and gray literature that describes the current scenario of MHM in emergency contexts to understand the breadth and depth of current policies, guidelines, empirical research, and humanitarian aid activities addressing populations' menstrual needs.
Menstrual Hygiene Management in Emergencies Toolkit
. Columbia University Mailman School of Public Health; International Rescue Committee, 2017. The toolkit provides streamlined guidance to support organizations and agencies seeking to rapidly integrate MHM into existing programming across sectors and phases.
MHM and Waste Disposal
Menstrual Hygiene Management and Waste Disposal in Low and Middle Income Countries—A Review of the Literature
. International Journal of Environmental Research and Public Health, November 2018. A literature review showed that MHM and sanitation value chains often neglect the disposal of menstrual waste, leading to improper disposal and negative impacts on users, sanitation systems, and the environment.
Menstrual Hygiene, Management, and Waste Disposal: Practices and Challenges Faced by Girls/Women of Developing Countries
. Journal of Environmental and Public Health, February 2018. At home, women dispose of menstrual products with other domestic waste. Outside of the home, they often flush them in public toilets without knowing the consequences of choking sewer pipelines.
Menstrual Waste Management: A Simple Guide
. Ministry of Drinking Water and Sanitation, Government of India, 2019. This guide discusses composting and small-scale incineration of disposed menstrual hygiene products.
Others
Women's and girls' experiences of menstruation in low- and middle-income countries: A systematic review and qualitative metasynthesis
. PLoS Medicine, May 2019. This model hypothesizes directional pathways that could be tested by future studies and may serve as a framework for program and policy development by highlighting critical antecedents and pathways through which interventions could improve women's and girls' health and well-being.
A cross-sectional mixed-methods study of sexual and reproductive health knowledge, experiences and access to services among refugee adolescent girls in the Nakivale refugee settlement, Uganda
. Reprod Health, March 2019. Humanitarian crises and migration make girls and women more vulnerable to poor sexual and reproductive health (SRH) outcomes. Nevertheless, there is still a dearth of information on SRH outcomes and access to SRH services among refugee girls and young women in Africa. This study discusses SRH experiences, knowledge and access to services of refugee girls in the Nakivale settlement, Uganda.
Protecting women and girls in refugee camps: States' obligations under international la
w. LSE Centre for Women, Peace and Security, 2019. This report examines the core international human rights obligations of States toward non-citizen refugee women and girls who live in camps within the State's territory and/or jurisdiction.
Female-friendly public and community toilets: a guide for planners and decision makers
. WaterAid, 2018. The guide can help improve understanding of the requirements of women and girls using public and community toilets.
Dan Campbell,
Communications/KM Specialist
Banjo Player/Busker
Haiku poet
You need to login to reply
Time to create page: 0.232 seconds