Open spreadsheet of humanitarian EcoSan projects
2946 views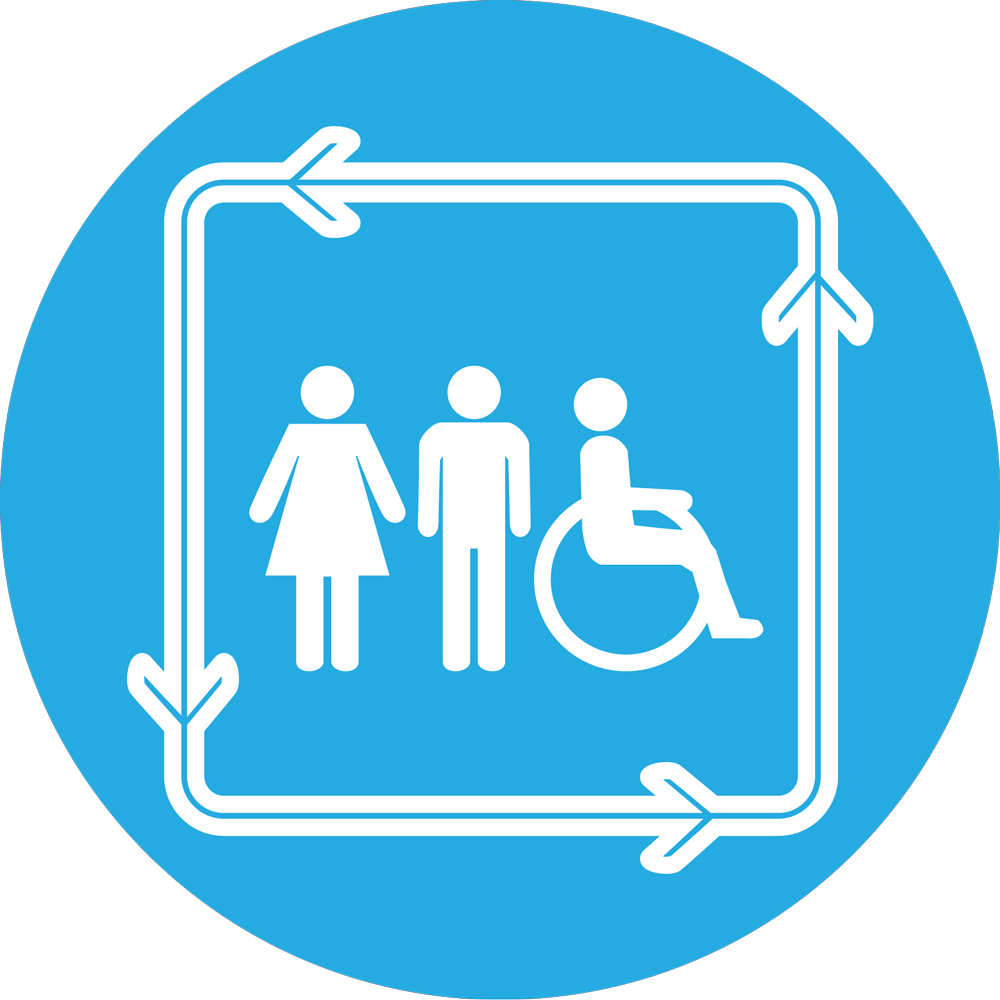 Re: Open spreadsheet of humanitarian EcoSan projects
14 Mar 2019 04:13
#27128
by

Elisabeth
Hi Froggi,
Well there is another difference in your ecoan definition compared to the "official" one. (I am claiming that the ecosan definition on Wikipedia is the "official" one).
You say:
DEFINITION OF ECOSAN: for purposes of this document, EcoSan is defined as any system of excreta management that
● is characterized by source separation of excreta from other effluents, and ...
Why the focus on source separation? This is not part of the definition of the official ecosan definition. The systems may have source separation, and they often do, but it's not a must.
Is there a particular reason why you want to focus only on the systems with source separation? It's valid but then perhaps don't call it ecosan. You could say it's "ecosan with source separation".
After your PhD is completed, who would you envision to use this framework? How do you foresee for it to be put into practice and by whom? I am not criticising just curious about how this would pan out in practice. The dissemination part is often the hardest part. Who is funding this research? Do you have any of the humanitarian agencies on board? That would be ideal.
Regards,
Elisabeth
You need to login to reply
Re: Open spreadsheet of humanitarian EcoSan projects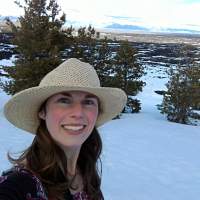 30 Jan 2019 21:29
#26884
by

FroggiVR
The main purpose of my PhD research is to develop a framework for implementing environmentally and culturally appropriate sanitation systems in emergency (acute and protracted displacement) settings. Heeding the call to look beyond technocentric answers to sanitation challenges, I am looking at the characteristics in planning, implementation, and management, that affect the efficacy of programs. I'm including stakeholder roles & approaches to stakeholder engagement; financing approaches; internal management, communication, & training; hand-off; and other "software" aspects of the overall program. I am gathering info on as many programs as possible in emergency settings, so that I can compare programs that have achieved longevity, programs that have terminated, and understand the challenges and effective adjustments over the course of project lifetimes.

I have been, and will be, interviewing administrators of as many of these programs as possible, for factual details and their perspectives on causes of success and challenges. (If anyone reading this has been involved in such a program, feel free to reach out to me directly! I may not know of you or have your contact info yet!) I will also be visiting at least two field sites (grants pending) to interview and observe stakeholders in these systems.

I did not know about the worldwide project list; thank you so much, Elisabeth! I'll scour it for projects I might have missed.

I am interested in continuing the dialogue about title and definition. I had been consciously avoiding the term "ecosan" to avoid confusion, because I know it has a recognized definition and I am not looking solely at nutrient recovery (I'm including energy recovery). It seems my definition matches that of the worldwide spreadsheet project, which uses the term reuse without specifying nutrients only ("reuse of some or all treated waste streams in principle being aimed for... even if reuse is not fully achieved"). It differs only in that I include projects where the system renders reuse possible, even if it is not the aim. (Is that clear?) I had been calling this resource-oriented sanitation, but broad-scale sustainability of excreta management is the ultimate goal, so I am very interested in keeping the word sustainable in the title somehow. I'd like to hear your thoughts on this.

Regarding formatting, vertical project arrangements (projects=rows) are typically more manageable, and filtering by country is a simple task, involving a sort by column heading. I'm happy to add instructions for sorting, like the "read this" note.
The following user(s) like this post:
cecile
You need to login to reply
Re: Open spreadsheet of humanitarian EcoSan projects
29 Jan 2019 16:13
#26878
by

Elisabeth
Dear Froggi,
Thanks for sharing this. Using Google sheets is a great idea to allow people to work together on such a list, across continents.
I see that you have 25 projects in there by now:
docs.google.com/spreadsheets/d/18izRs1DQ...cCIlBqt_Q/edit#gid=0
A minor editing detail: I would put the filtering option in row 1, rather than in column B. This way it would be easy to filter for just the projects in Africa, for example. (If it's not clear what I mean, I could make that edit for you.)
Your Column J (Status updates / Fate regarding resource recovery, condition of hardware, user behavior, major program changes...) is really important. And so hard to fill in, particularly for the older projects. I also tried in the past to get updates on ecosan projects and so often the project had stopped after the funding ran out...
Are you aware of the ecosan project list by GIZ with 324 ecosan projects (not specifically for humanitarian situations)? I had inherited it from Christine Werner when I took over her position in Eschborn in 2008. Together with our interns we tried to keep the list somewhat up to date but stopped doing so in 2012 which is when it was last updated:
GIZ (2012). Worldwide list of 324 documented ecosan projects by various organisations. Gesellschaft für internationale Zusammenarbeit (GIZ) GmbH, Eschborn, Germany
www.susana.org/en/knowledge-hub/resource...library/details/1423
This project list of ecosan projects worldwide is regularly updated by the GIZ team. With "ecosan" we mean here sustainable sanitation / ecosan projects with reuse of some or all treated waste streams in principle being aimed for (even if reuse is not fully achieved, e.g. UDDTs where urine is infiltrated are also included in the list).

The purpose of having this project list is simply to have a rough overview of what is going on with ecosan projects worldwide. Here in this list, an emphasis is put on UDDTs (urine diversion dehydration toilets), as this is an interesting technology which is used in many countries by now.

Based on this list, we estimate the number of documented users of ecosan systems to be (very rough approximation only, includes sporadic users): 3.1 million
Amongst these are UDDT users (rough approximation only): 1.7 million
Please not the part marked in red above which differs from your definition of ecosan. I think it might be better if we could stick to the "universally agreed" definition of ecosan (see also Wikipedia article:
en.wikipedia.org/wiki/Ecological_sanitation
) rather than making up a new one. Perhaps your projects should thus be called "Source separation and resource recovery projects"?
The Wikipedia article on ecosan states:
Definition
The definition of ecosan has varied in the past. In 2012, a widely accepted definition of ecosan was formulated by Swedish experts: "Ecological sanitation systems are systems which allow for the safe recycling of nutrients to crop production in such a way that the use of non-renewable resources is minimized. These systems have a strong potential to be sustainable sanitation systems if technical, institutional, social and economic aspects are managed appropriately."[1]

Prior to 2012, ecosan has often been associated with urine diversion and in particular with urine-diverting dry toilets (UDDTs), a type of dry toilet. For this reason, the term "ecosan toilet" is widely used when people mean a UDDT.[2] However, the ecosan concept should not be limited to one particular type of toilet. Also, UDDTs can be used without having any reuse activities in which case they are not in line with the ecosan concept (an example being the 80,000 UDDTs implemented by eThekwini Municipality near Durban, South Africa).[3]
(as with any Wikipedia article, I am not saying it's perfect and invite anyone to help improve it, using published sources to back up any important statements)
Back to your list: how many more projects do you hope to collect, how are you planning to get up to date information about them and what would you do with the collated information in the end? How will you utilise that for your research? Is it for a PhD?
Regards,
Elisabeth
You need to login to reply
Open spreadsheet of humanitarian EcoSan projects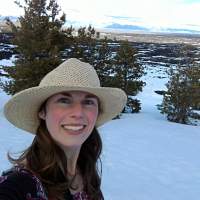 12 Dec 2018 22:17
#26732
by

FroggiVR
Hi all,
I've begun to compile a
Spreadsheet of EcoSan Projects
in emergency and prolonged crisis scenarios, for use in my research. It might be of value to others in this group, and many of you probably have information to build this resource further. I drew primarily from the grey literature in the SuSanA library for the information thus far.
I invite any interested members to build this further. I've made it an open Google Sheet, so all can access and edit it
(here)
.
Some notes on this project:
For purposes of my own research, I am defining EcoSan as any system of excreta management that:
*is characterized by source separation of excreta from other effluents, and
*allows for either
-collecting and processing excreta for resource recovery (energy, nutrients, etc.)
-treating excreta so that it can be safely returned to the land without adverse effects on water and soil resources
The "humanitarian contexts" of focus here are IDP camps, Refugee camps, and any temporary emergency settlements. Other contexts are welcome, if you feel they are relevant. I'd rather this spreadsheet be of value to more than just me, so if you see a way to expand it to benefit yourself, feel free to add fields.
I am particularly interested in the evolution and of these projects, in terms of whether they functioned for their intended life, functioned as planned, challenges that arose requiring program adjustments, etc.
While this spreadsheet appears to be technology-focused, my research is really focused on the "software" aspects of emergency EcoSan, and their role in the functioning of the overall system. I am very happy to discuss my research further with any members of this forum. Feel free to message me directly, if you wish.

Cheers,
~Froggi
Moderator question: can/should I cross-post this in the general challenging environments/emergency sanitation category?
Answer by moderator (Elisabeth): Yes, actually I have now moved your forum post from the working group (WG) category to the thematic category because the working group categories are meant strictly for the WG things like meetings and agendas; and we don't allow posting the same post twice on the forum. By the way, excellent initiative!
The following user(s) like this post:
MarcusErridge
You need to login to reply
Time to create page: 0.516 seconds
DONATE HERE