Sanitation system in a refugee camp (Cameroon) - biogas?
6396 views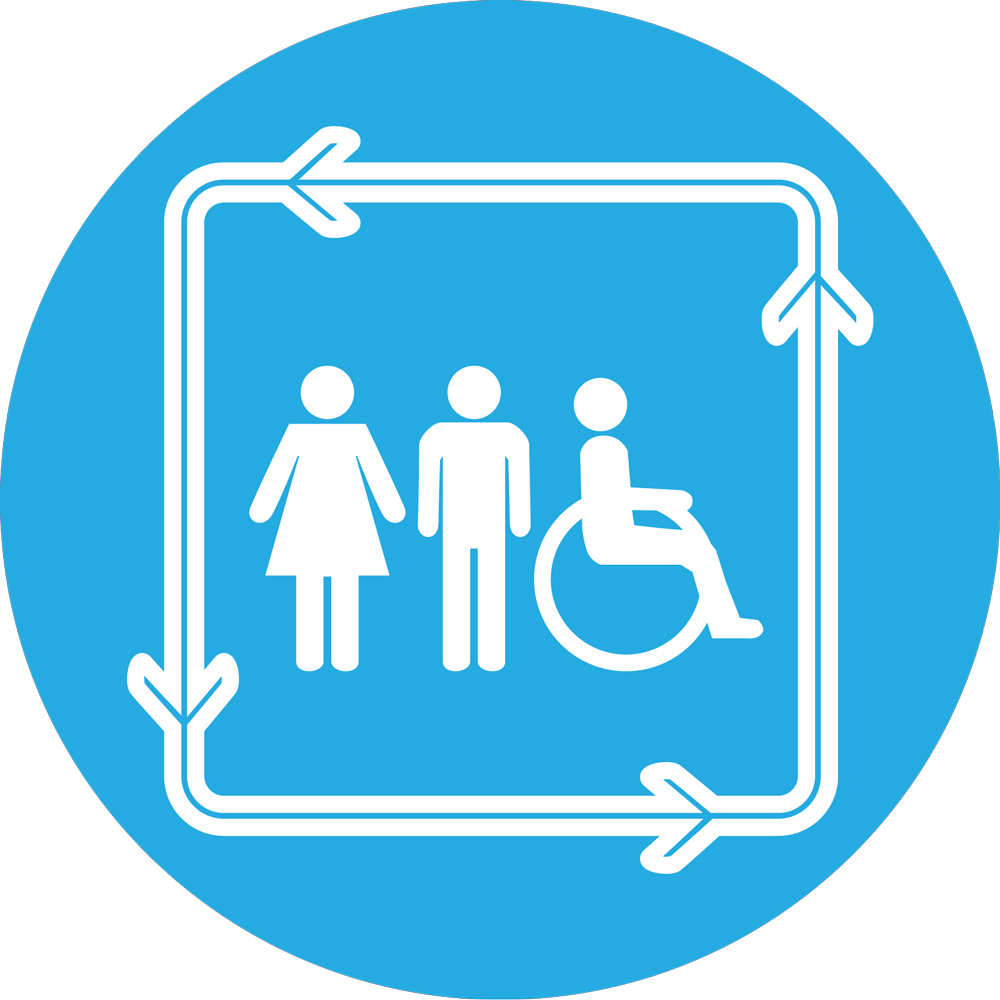 Re: sanitation model in a refugee camp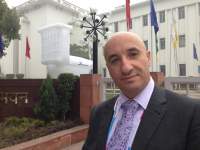 10 Sep 2016 06:47
#18969
by

ecoloo
Dear Wilfried,
Greetings from ECOLOO Group!
Let me introduce you to our system of which we believe will be a good platform for refugee camps.
Our technology has been installed in 17 countries so far including UNESCO World Heritage sites such as Petra, Wadi Rum and Dibbin in Jordan. Please read the following article and let us know if you need further details for cooperation:
Jordan Times:
www.ecoloo.eu/pdf/ECOLOO-Biodiversity-Project-JordanTimes.pdf
Looking forward to working closely with you in the near future.
All the best!
Best Regards,
Imad Agi
Chairman & CEO, ECOLOO Group
Inventor | Ecopreneur | Speaker

W: www.ecoloogroup.com
FB: www.facebook.com/ecoloogroup

Eco Friendly | Odour Free | Water Free | Sewage Free | Energy Free | Chemical Free

: : Top 10 Global Innovators & Solution Providers on Global Challenges at Solutions Summit 2016 - United Nations Foundation, USA

You need to login to reply
Re: sanitation model in a refugee camp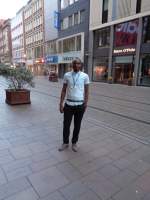 08 Sep 2016 22:46
#18952
by

wilfried
Dear Ewoods,

Thank you very much for your contribution.

Best regards
Mr. Wilfried Arsène Letah, MSc.
Ph.D Candidate in Water and Sanitation

Wastewater Research Unit, Faculty of Science
The University of Yaounde I (Cameroon)
P.O. Box 812, Yaounde, Cameroon

Email:

This email address is being protected from spambots. You need JavaScript enabled to view it.
You need to login to reply
Re: sanitation model in a refugee camp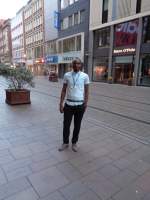 08 Sep 2016 22:40
#18951
by

wilfried
Dear JKMakowka,
Thank you very much for your assistance.
Looking to your first comment I confirm that the Minawao refugee camp located in the Northern part of Cameroon is permanent (>3 months), still functioning but facing sustainable sanitation problem. The said refugee camp is facing increasing population growth that is estimated at 54.806 Inhabitants (UNHCR, 2016) with 60 % of the population represent by teenager and 53% of women.
Following to your comments and can assume that the biogas systems will not be easy to be implement as it requires a lot of expertise and it seems to be expensive in comparison to the UDDTs which offer more flexibility.
The cultural/social aspect as well as the acceptability of the system in the refugee camp will be take into consideration during the implementation of the project.
Thank once more for sharing with me. I therefore remain open for any other further questions or suggestions.

With regards

Wilfried Letah
Mr. Wilfried Arsène Letah, MSc.
Ph.D Candidate in Water and Sanitation

Wastewater Research Unit, Faculty of Science
The University of Yaounde I (Cameroon)
P.O. Box 812, Yaounde, Cameroon

Email:

This email address is being protected from spambots. You need JavaScript enabled to view it.
You need to login to reply
Re: sanitation model in a refugee camp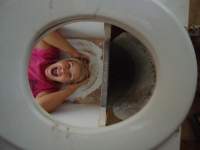 06 Sep 2016 07:08
#18922
by

Ewoods
Linked
here
is a report of lessons learned that Sanivation produced after a piloting a new approach to sanitation in Kakuma Refugee Camp (Western Kenya). While we produced a solid fuel source (briquettes) and not biogas as our re-use product, the information contained within the report will hopefully give you some insight into the sanitation servicing process, challenges, and opportunities in the refugee camp setting.
A bit of background - in 2013, Sanivation partnered with the U.S. Centers for Disease Control and Prevention, UNHCR, and the Norwegian Refugee Council (NRC) — the implementing partner in charge of sanitation at Kakuma refugee camp — to pilot a innovative new method for sanitation. The report is intended to offer the reader an understanding of each of the stages Sanivation undertook during this pilot. Human centered design is heavily featured. We have recently secured a contract with the UNHCR to expand and implement this method for ~1,500 users over the next 9 months in Kakuma and will be sharing further insights and lessons learned after that.
Best!
Co-Founder of Sanivation
Sanitation Engineer working with solar FS treatment
The following user(s) like this post:
JKMakowka
You need to login to reply
Re: sanitation model in a refugee camp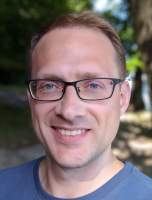 31 Aug 2016 06:33
#18888
by

JKMakowka
I guess the first question would be if the refugee camp is going to be more or less permanent (>3 months or so) and how high the turnover of residents is (it could for example be a transitional camp that people only stay in a relatively short time, but there are new arrivals most of the time).

For short term camps you can find the sort of standard practice in the "Engineering in Emergencies" book (can be found online for download).

For more permanent camps, all the standard approaches for communal/public toilets would apply. Although I have my doubts regarding the use of biogas in such a setting, unless very well managed by a company (or similar money generating entity) that also adds other organic waste and has a good use for the produced gas.

In a more or less permanent refugee settlement one could probably try UDDTs, but due to likely higher number of users a version with a removable container and external treatment site is probably preferable (mainly to avoid smell issue due to insufficient drying).

In short term camps or transitional camps that would need constant re-training of new arrivals in correct use of UDDTs, it is probably better to stick with an option people are already used to.

On a side note: one should also think about the psychological well-being of already highly stressed refugees/IDPs. My personal feeling is that it is probably not advisable to further stress them with unfamiliar and potentially not properly working sanitation systems.
The following user(s) like this post:
Elisabeth
You need to login to reply
Sanitation system in a refugee camp (Cameroon) - biogas?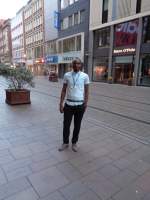 30 Aug 2016 15:29
#18885
by

wilfried
Dear all,

I am a Cameroonian Junior WaSH Researcher (PhD candidate) at the Wastewater Research Unit, University of Yaounde I, Cameroon.
I am involve with a Cameroonian NGO working in the WaSH topic. So we need to build ToR looking sustainable sanitation technologies in a refugee's camp (Minawao) located in the North part of Cameroon (boundary area between Cameroon and Nigeria).
Could you please share with me some of similar researches carried out in the refugee's camp in other area of the world? I will like to have an overview of key points that are usually used to build a ToR for a Biogas implementation study and a model of Ecological sanitation in a refugee camp.

Looking forward to your suggestions and comments
Best regards


Mr. Wilfried Arsène LETAH, MSc., PhD candidate

Sanitation and Hygiene Specialist, Research Assistant
Wastewater Research Unit
Faculty of Science, University of Yaounde I
P.O. Box 812, Yaounde, Cameroon

Tel : (+237) 653207132/655416729
Email: wnzouebet@ymail.com/lewila2007@yahoo.fr
Mr. Wilfried Arsène Letah, MSc.
Ph.D Candidate in Water and Sanitation

Wastewater Research Unit, Faculty of Science
The University of Yaounde I (Cameroon)
P.O. Box 812, Yaounde, Cameroon

Email:

This email address is being protected from spambots. You need JavaScript enabled to view it.
You need to login to reply
Time to create page: 0.247 seconds
DONATE HERE