Eco toilets in remote Togo
6868 views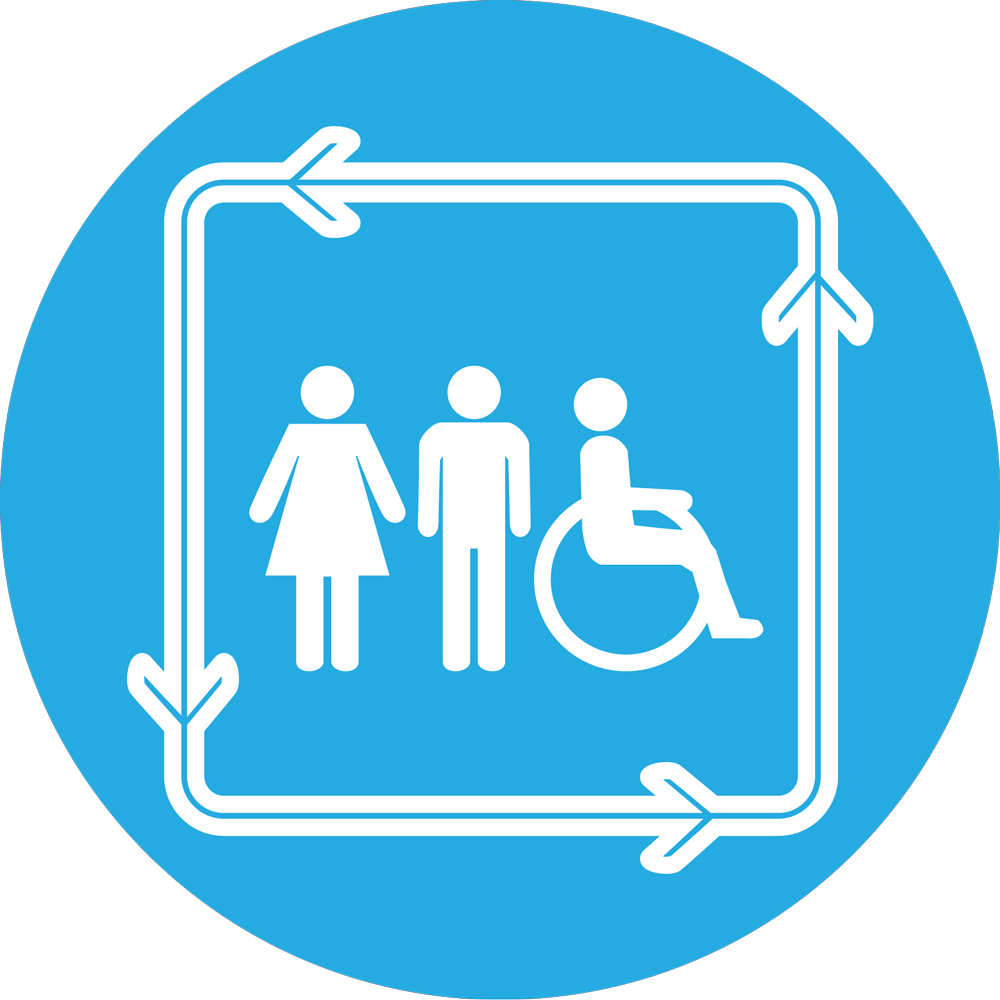 Re: Eco toilets in remote Togo
20 Oct 2015 20:06
#15538
by

Dekamile
Thank you so much to SuSana for all the help and enthusiasm I have had especially from Erik and Elisabeth. I am off to Togo on Friday and will be using a lot of the information I have received. Thanks again
You need to login to reply
Re: Eco toilets in remote Togo
06 Oct 2015 10:26
#15293
by

Elisabeth
Dear Dekamile (or rather: "Dear Rod"?),
I agree with Erik (welcome to the forum, Erik!) that Arborloos are a great choice in this rural situation, and that informed choice is important.
If you go down the Arborloo route, be aware that we also have a sub-category dedicated to Arborloos on this forum:
forum.susana.org/forum/categories/215-arborloos
And as Erik pointed out, Peter Morgan has written extensively on Arborloos. Peter's publications are always brilliant and very practical. See e.g. these two:
www.susana.org/en/resources/library/details/1005
www.susana.org/en/resources/library/details/974
Or search for "Arborloo" in the SuSanA library here:
www.susana.org/resources?search=Arborloo
However, I also wanted to point out that "ecosan toilets" (also known as urine-diverting dry toilets or UDDTs) do not necessarily require reuse of the excreta if there is no desire to do so. There are 80,000 UDDTs near Durban where the users do not reuse any of the excreta. The UDDTs have other benefits which makes them worthwhile (e.g. no need to shift or rebuild the superstructure). They do require handling of the dried faecal matter about once every year or two. But this is not a disgusting process as dried faecal matter is much less offensive than wet faecal matter of faecal sludge from pit latrines.
We have a very good Wikipedia page on UDDTs which will tell you more if you're interested:
en.wikipedia.org/wiki/Urine-diverting_dry_toilet
Good luck and please do tell us more about your work in remote Togo! How is it funded?
Regards,
Elisabeth
The following user(s) like this post:
canaday
You need to login to reply
Re: Eco toilets in remote Togo
03 Oct 2015 22:50
#15261
by

ErikTN
Hi Dekamile
To make the squathole with a tight fitting lit can substitute the VIP model. Check also
www.sanplat.com
for models. With only 185 households it is however a bit expensive to import special sanitation tools from Sweden.
You may make your own tool for the squathole. It is easy. Just follow the instruction and draw on paper to make the "keyhole model" squathole tool for tight fitting lids:
1. Make a 20 cm diameter circle.
2. From a point on the edge make a line 13 cm (so it look like a lolipop).
3. Draw a cicle of 10 cm diameter at the end point (the outer edge of small circle is now 18 cm from where the line started.
4. Make two parallel lines 10 cm apart from the outside of small circle to tuch the big circle.
5. Trace all the outher lines, and you should end up with a keyhole design
6. Make a new design there the outher edge is 1 cm inside the first design.
7. Cut out the two keyholes and glue on something thin and stiff. Cut this stiff material to fit the paper models. - You now have a big and a small keyhole design.
8. Take the two designs to a carpenter and use the big keyhole to cut a mould of wood. It can be 3 cm thick wood or 5 cm, depending on how much slope you want on the slab, i.e. slope towards the squathole, when the slab is having 4 or 5 cm at the edge.
9. Take the big keyhole cut in wood and place the small keyhole model on top, and make a new line one cm inside the edge on one side of the wooden mould.
10. Now cut with a slant so you get a conical mould with a sloping edge always one cm smaller at the bottom compared to the top. Make the wood smooth with sandpaper.
11. Put a nail in the centre on the top, so you can remove the mould after casting the squathole.
12. Put a thin plastic bag in the dry squathole on the cured slab (after 1 day) and fill with concrete (about 2 litres, depending on thickness of mould, 3-4 cm).
13. You need to put a metal handle into the new concrete lid, so you can easily remove/replace it.
14. The handle is best made from 6 mm soft reinforcemt iron bar, 90 cm for one handle.
15. Hammer to short pieces (10 cm) of 6mm bar into a big piece of wood (e.g. tree trunk), leaving 6 mm apart. Measure 140 mm 90 degrees from the two first pieces and hammer one more into the wood.
16. Use your the "lid bending tool" to bend the 90 cm 6 mm bar into a square style "number 9" where the part outside the circle is double. You should bend in length of 15, 15, 15, 15 and 30.
17. Place the handle in the concrete with the long double iron part of handle in the slim part of the squathole, then it will be ballanced for use.
The lid is tight fitting as cast in the squathole, the handle with double iron in the slim part makes it strong. Due to the conical form of the squathole mould the lid cannot fall into the pit.
Sorry no manual to show, as I always forget to take photos of this (for 20 years). I will try to remember to take these photos next time I work with the local latrine builders /carpenter.
But have a look at the attached photo of plastic squathole mould from
www.sanplat.com
. They are very good quality. I used to buy them but sometimes I can make them faster locally, and there is the question of sustainability regarding imported tools.
You only need one squathole mould for making latrines for all 185 households in the village. The mould only need to stay in the slab some 20-30 minutes until the concrete has settled.
Pls remember to rinse the tools in water after use.
Regards, Erik
You need to login to reply
Re: Eco toilets in remote Togo
03 Oct 2015 22:03
#15260
by

ErikTN
Hi Dekamile
When there is a taboo for handling human faeces the only type of ecosan you may promote is the ARBORLOO (plant a tree latrine). Here there is no handling, and you get the benefits from reusing the nutrients for growing a tree in the pit.
One disadvantage is that you need to make a new small pit every 6-12 months, and shift the slab and superstructure.
Peter Morgan in Zimbabwe has very nice low-cost designs. My favourite model is the one with a ring (bricks or concrete) with a smaller slab on top. It can be made with VIP function, but that will require careful construction of the superstructure to function. Check out the models with a seat.
Google ArborLoo, and you get e.g.
aquamor.tripod.com/ArborLoo1.HTM
Peter Morgan. 1998. Introduction. Compost latrines, which are now being promoted on a small scale in Zimbabwe, have the primary aim of disposing and ...
Go to the homepage aquamor.tripod.com to get access to more reports/design manuals or
Search in the achive of Susana.org
I attach some photos from my work in Guatemala, Zambia, Angola, Tanzania and Mozambique which show feasible options that may work in Togo. The important thing is to use "Informed Choice", i.e. giving people the proper information on cost, O&M for several sanitation options for the future users to make an inteligent choice of what is desirable and affordable for them. The small slabs must be supported by a wooden platform, i.e. they are designed for upgrading traditional latrines with a washable slab. The 40x60 cm slab is the lowest cost option for a slab (1-2 USD in material costs) - If you make it smaller there will only be the hole left

Regards, Erik
This message has an attachment file.
Please log in or register to see it.
The following user(s) like this post:
canaday
,
Simonewing
You need to login to reply
Eco toilets in remote Togo
30 Sep 2015 14:31
#15221
by

Dekamile
Hi, I am involved in a project in a small remote village in Togo and we are now planning to install a toilet in each of the 185 houses. The issue is which type of eco toilet to install. Whilst doing the research I am asking for any advice you might have. The criteria we have includes we have no running water. We are promoting the idea of eco san toilets but the locals have a taboo re handling or using human faeces

You need to login to reply
Time to create page: 0.382 seconds
DONATE HERE