Latrine lighting in emergencies
7048 views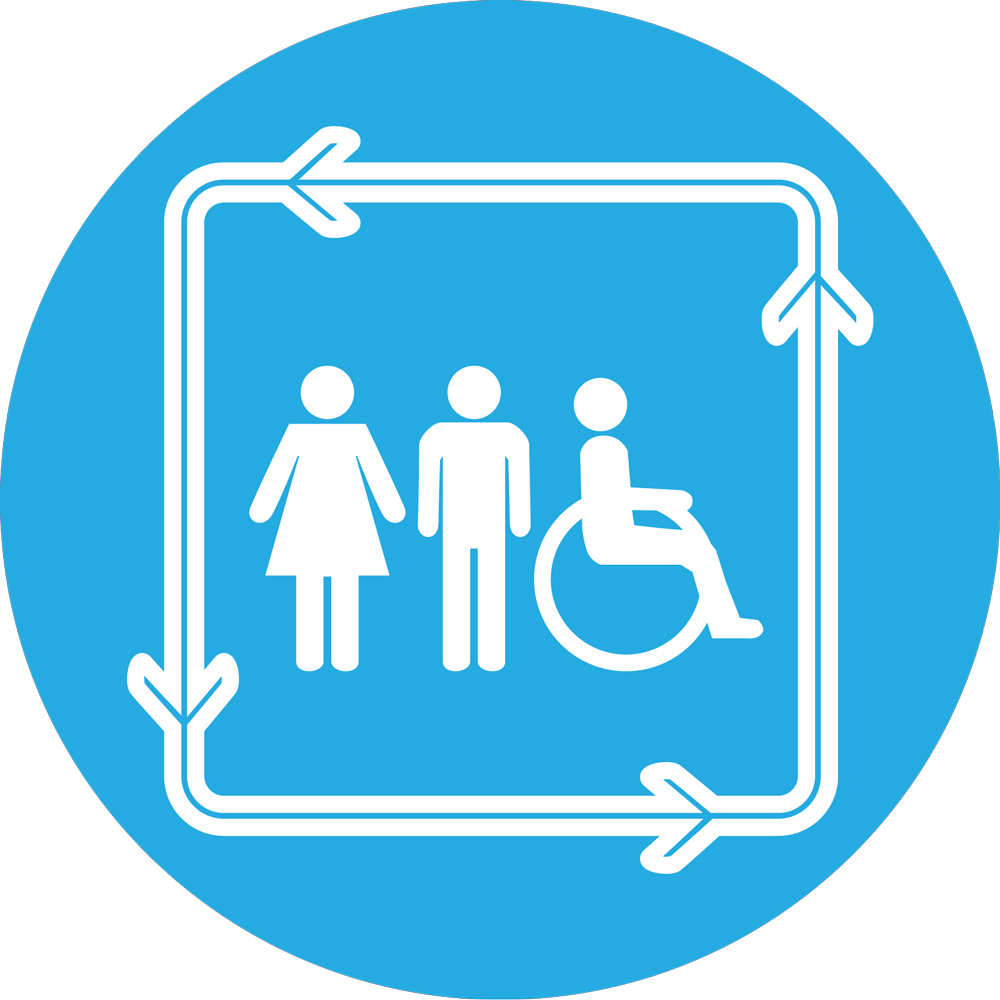 Re: Latrine lighting in emergencies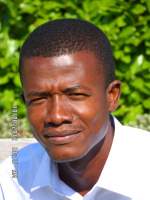 16 Feb 2015 20:27
#12101
by

mkoslengar
Dear Nicolas

Yes... Light surrounding communities, light throughout the camp, and you are not only less likely to have issues but YOU BRING REAL SOLUTION to ALL beneficiaries.

From my little experience in Emergencies in at about 6 african and middle East countries...I can fully understand that budget constraint ( budget size and activity specific ) has not always helped Engineers to design a sustainable and inclusif WASH response.

I don't agree to come to the conclusion that ''if in doubt, its best not to light anywhere if we can't light everywhere' but I honestly think, WASH partitioners must try to push/convince donor on the necessity to provide '' full response '' once rather than intermittent and incomplete responses which rather generate un-satisfaction and discrimination.

In your case, if no budget change is possible, then light the surrounding of toilets and get the support from the refugees committee to monitor and ensure surveillance at night time ( I have an experience when the refugee committee designated young people who carry out night shift ensuring the camp safety)

Best
Mougabe Koslengar
WASH specialist at UNICEF
You need to login to reply
Re: Latrine lighting in emergencies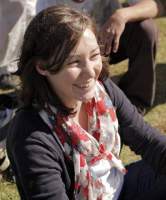 16 Feb 2015 12:14
#12088
by

nicolag
Hi Mougabe - thanks for dragging us back on topic

Its nice that gravity light have come up with a new system - but as per usual, I don't see the technology as the great issue - and don't see gravity lights helping this situation (whether they are in production or not - chances are they would not be in Malawi and you need to have them individually and manually turn them on rather than them staying on and lighting a general area. Also, similar to what's been mentioned - i don't see how its much different to cranking something).
I am not talking about lights for individuals - I am considering lighting of a large area with latrines.
You make a key point for me. Light surrounding communities, light throughout the camp, and you are less likely to have issues.
Although lets claw back to the current situation - emergency situation, people in camps, surrounded by communities lacking power. There is a budget for a small amount of lighting (I'm talking one of the larger lights or 5 of the small ones per camp - these camps are 300 - 3000+ people with one cluster of ladies latrines). The money is to make the latrines safer to use at night.
After what you've said, do we come to the conclusion that if in doubt, its best not to light anywhere if you can't light everywhere?
Do we disregard small money allowed for lighting and encourage someone from the shelter cluster to take this on at a larger level?
Has anyone seen lighting in camp settings, be at latrines or not, that works?
Nicola
You need to login to reply
Re: Latrine lighting in emergencies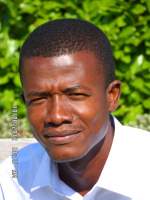 15 Feb 2015 23:12
#12079
by

mkoslengar
Dear Nicolag

Lighting latrines in Emergencies is really and interesting thing to do.

Many technical options exist, Chris already provided The gravity light that looks a most interesting option to try . However, you seem to already having some Beacon MB2 380 set.

Coming to your question, I would advise you concentrate in lighting the surrounding of toilets. Don't be surprised !!!!! , to avoid theft issue, you must make sure all tentes are provided with same light system and the local community in the vicinity of your camp must benefit the same service as well. Lighting only latrines and the remaining of the camp in the dark would not necessary solve the problem you trying to address. How your toilets are designed? how far are they from the tentes, are they grouped toilets?, are they roofed?, what is the superstructure mad of? every and single question i'm asking here has strong signification when you decide to light the toilet.

I remember back in 2008, a very experienced WASH person told me to not light toilet if I can't do so for the entire camp as it could be an indicator for the criminal to know/identify the time of use /user

Best
Mougabe Koslengar
WASH specialist at UNICEF
You need to login to reply
Re: Latrine lighting in emergencies
15 Feb 2015 21:49
#12078
by

former member
THe original target price for the gravity light was to be $4-$5 as I recall. There are DIY versions but these also involve parts that would be $20 or more I'm afraid. We have begun to look briefly at options for in-toilet lighting in our S-Lab including inertia-based and spring loaded mechanisms. In fact there are some personal toy-like devices from China that could work. Standards in the US are 300 Lux up close minimum for bathrooms or 45 lumens for a typical toilet area. Using gravity has always made sense - 10 kg at a height of 2 m stores 200 j; this would provide about 1 w for the duration of a toilet use. Inexpensive LEDs are over 100+ lm/w; when appropriate efficiency is taken into account, the numbers work. I've been fascinated by the potential for gravity lights for quite some time and have followed the UK work on-line hoping they would get the cost numbers to work.

++++++++
Note by moderators: This post was made by a former user with the login name smecca who is no longer a member of this discussion forum.
You need to login to reply
Re: Latrine lighting in emergencies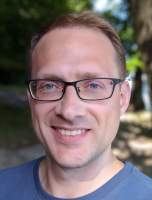 15 Feb 2015 16:12
#12071
by

JKMakowka
Well this is getting a bit off topic, but manual cranks to charge lights and phones have been around a long time and are widely and cheaply available (usually with a radio included). On the other hand small solar lights can be bought extremely cheap these days too.

The only advantage I see is that this "gravity" light does not have to have a build in battery, but that is a bit of a moot point if the price it is sold at is comparable to devices that have one included.
You need to login to reply
Re: Latrine lighting in emergencies
15 Feb 2015 10:32
#12065
by

Elisabeth
First time I heard about gravity light. Sounds very intriguing.
I found this short video on Youtube (it's from December 2012, so possibly outdated by now) which explains the concept and asks for funding for upscaling (to manufacture 1000 of them and test them):
In the video it says it would cost 10 $ to buy and it would pay for itself after only 3 months via the saved costs of kerosene for the kerosene lights used normally in remote villages without electricity (I have no idea if these figures are correct).
I would love to have one of them for my next camping trip!

I could also imagine they could work for use in well-monitored (to avoid theft and vandalism) public toilets in refugee camps but probably less likely to work out for remote rural areas. Probably sand would get into the housing and with the moving parts in there, maintenance would be an issue (even though the video says no maintenance is necessary)?
Anyway, I am very curious to hear more about this gravity light and to find out whether it is selling well.
Oh yes, and one selling point could indeed be this feature: the lamp can also be used to
charge batteries and mobile phones
. Now that's really clever and might increase interest amongst people in developing countries who are not connected to an electricity network because mobile phones are so wide-spread.
Being able to charge your mobile phone simply by lifting a weight a meter or two (although David indicated 2.5-3 m?) sounds great.
You need to login to reply
Re: Latrine lighting in emergencies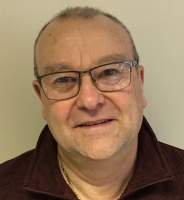 15 Feb 2015 05:04
#12063
by

DavidAlan
Chris, I have meet the gravity light people in London and brought two lights to India to trial. I believe the target price is $20. The lights are very good and at full length provide about 25 minutes of power. The trouble is 'full length'. I reckon it needs between 2.5-3 metre drop to function for 25 minutes. It doesn't have to be full length and subsequently will give light for less time. Our main concern for our community toilets is how quickly would they be stolen! We continue to examine and it has given us some good ideas.
You need to login to reply
Re: Latrine lighting in emergencies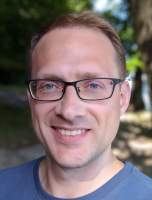 15 Feb 2015 00:10
#12062
by

JKMakowka
For powerfull outdoor lightning in camp settings look up "powermoons", they work well but can be quite a nuicance to people sleeping in tents.
You need to login to reply
Re: Latrine lighting in emergencies
14 Feb 2015 22:26
#12061
by

PGimenez
Hi, just a quick answer to one of your questions: I do consider more important to light the area surrounding the latrines that the latrines themselves. There are good and important positive Impacts related to Protection issues, quite important in Refugees Camps, that justify this option. Lighting is not an easy issue, mainly because of maintenance/security issues, so it would be better to concentrate efforts in the area rather than the latrine, in order to be more efficient as an implementer.
You need to login to reply
Re: Latrine lighting in emergencies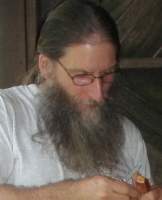 13 Feb 2015 11:52
#12045
by

canaday
Hi,
GravityLight

is not quite ready for you to buy off the shelf, but is getting close. It is a great option for lots of situations, including toilets. The user lifts a weight and the apparatus produces light for roughly 25 minutes. The company does not quite say it, but I think their goal is for each unit to cost only $5. This is much less fragile compared to solar panels and should be easier to secure against theft.
gravitylight.org/
Best wishes,
Chris Canaday
Conservation Biologist and EcoSan Promoter
Omaere Ethnobotanical Park
Puyo, Pastaza, Ecuador, South America
inodoroseco.blogspot.com
You need to login to reply
Latrine lighting in emergencies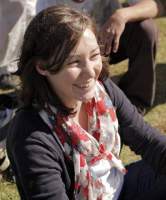 13 Feb 2015 06:57
#12038
by

nicolag
I have been involved with construction of emergency latrines in Malawi post flooding for the past number of weeks.
While funding was received for lighting, and options were available from the catalogue attached (the only lights of this kind available immediately in bulk in Malawi)- we were left confused by options for securing and managing the lighting in the camp.
d.light s20 was originally considered -but is not particularly bright. That said its a convenient system which would be capable of lighting one latrine but I remain unsure about how secure it - its not bright enough from a height.
We then moved our thinking to the Beacon MB2 380 set - this set has a solar panel and three bright lights which can be removed from the panel and secured on an individual basis (if you were to take them down each day,reconnect to the panel and charge them) or can just be left in situ with the panel.These are adequately bright from a height of 3m.
In each case we were left confused about how to secure these lights in the refugee camps (and actually we feared that they would more likely be stolen from people who resided outside the camps) and the management structures that should surround them.
Has anyone seen any successful latrine lighting in refugee camps? Do you consider the primary objective to light the area surrounding the latrines, or the latrines themselves for ease of use?
This lighting issue is ongoing and unresolved so your reply is appreciated.
This attachment is hidden for guests.
Please log in or register to see it.
This message has an attachment file.
Please log in or register to see it.
You need to login to reply
Time to create page: 0.273 seconds
DONATE HERE