Working Group 7 (Sustainable WASH in Institutions and Gender Equality (Leave No One Behind – in communities, schools and other institutions)
Collecting good case studies of sustainable sanitation in schools and kindergartens from all over the world
54k views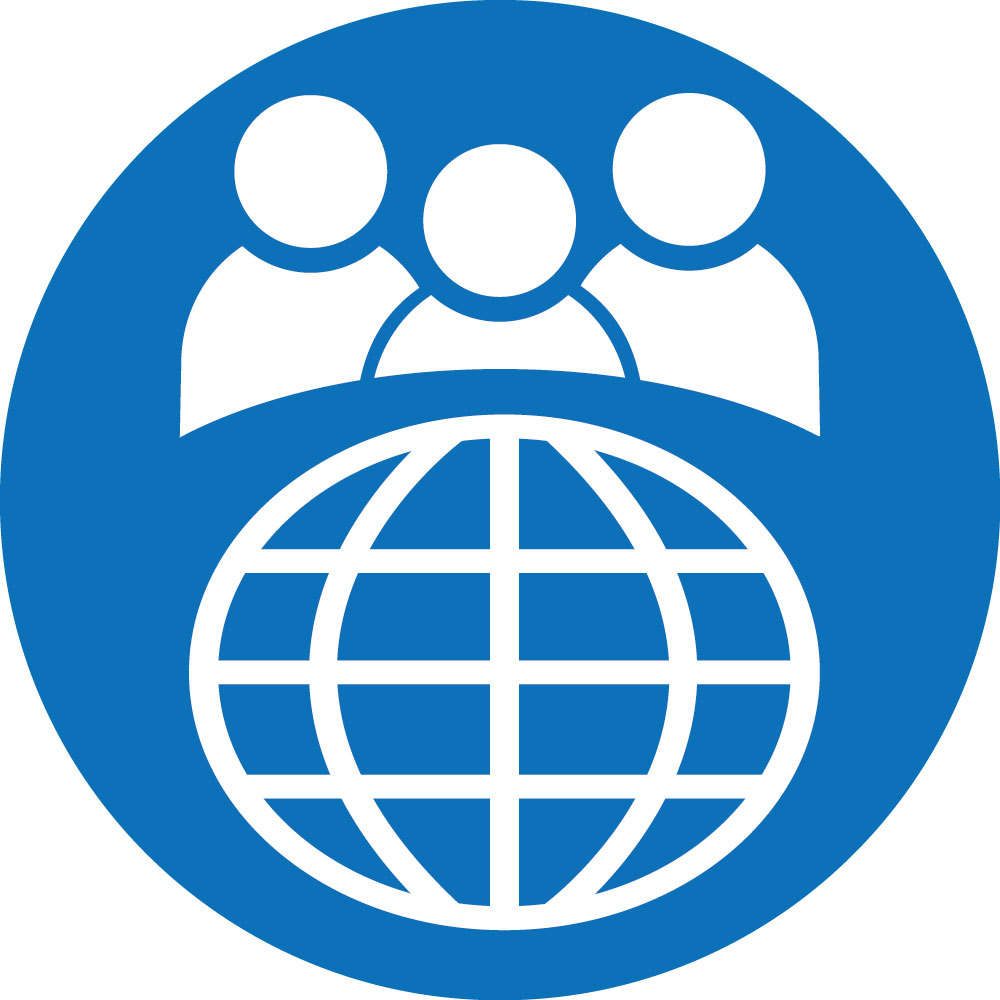 Re: [Wg7] Collecting good case studies of sustainable sanitation in schools and kindergartens from all over the world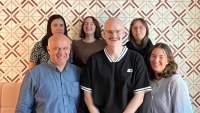 15 Mar 2013 14:44
#3905
by

secretariat
received this via e-mail
Dear All,
I am thankful for your request for our community work on hand washing. We as a group have done a lot on the ground even though we don't have a sponsor or a donor, we depend on our own income hence we have not reached many schools and people as er our expectations, goals and objectives.
Bright Light Self Help Group is dedicated to improving sanitation level within the community and fighting fecal-borne diseases, improving the water quality within the community. Currently we run one of the water kiosks built by KIWASCO and Water Finance Trust within our locality.We believe in a healthy community and that is why we plan to build modern pit latrine within the Manyatta slums-belt. Since toilet is an issue, people struggle to have a proper and hygienic pit latrine. We advice the community on how to build an odour free pit latrine with a hand washing tank next to it so as to avoid unnecessary related deaths.
As a group, we believe in team work and this is the corner stone of our success and development. We believe that by working together with the community hand in hand, we will have a healthy society within schools and our homes.
Our team has visited a number of schools teaching and advising both teachers and pupils on the importance of hand washing; since our health start with our hands. We encourage your support so as to enable us to continue with this our noble work to the community.
As Manyatta Bright Light Self Help Group, we count on you to help us to continue teaching and advising pupils within our community and beyond on hand washing and donating them with hand washing tanks in their schools and public gathering within our locality.
Attached to this, are some of the pictures we have taken in some schools on hand washing and also one of the water kiosk we run as a group.
We look forward for your response.
Best Regards,
Fredrick Martin Otieno,
Chairman,
Manyatta Bright Light S.H.G
You need to login to reply
The topic has been locked.
Re: [Wg7] Collecting good case studies of sustainable sanitation in schools and kindergartens from all over the world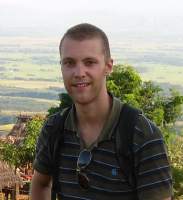 10 Mar 2013 11:30
#3832
by

jdoczi
Hi all,
I previously posted this in brief on a recent thread about biogas in schools, but am happy to elaborate further here!
The case study I would like to submit is RTI International's cocopeat biofilter secondary treatment system at two schools in Muntinlupa City, Metro Manila, Philippines. This technology was developed by RTI through a Phase 1 Gates grant that involved field and lab trials in Southeast Asia. The main pilots were these schools in Muntinlupa, where the local city environmental officer played a key leadership role in championing, designing, and implementing them. I myself did not play any role in their implementation, but was a consultant to RTI following their completion - assisting in their analysis and in considering potential scale up of the idea. All credit goes to my former boss, Mr David Robbins of RTI, and to Mr Jet Pabilonia, the environmental officer of Muntinlupa City. I am simply writing this up to flag your attention to it because I don't think either are active members of this forum! For more information, you can visit the webpage that Dave designed for this project, at:
watsanexp.ning.com/page/cocopeat-biofilter-for
(Note that free site membership is required to view the content)
I will focus specifically on the system installed for the Putatan Elementary School in Muntinlupa City, as that was the one I actually visited.
Firstly, what is cocopeat? Cocopeat is the fine powder that remains from dried coconut husks after you remove their fibres (which themselves are useful in other purposes, such as rip rap netting). This is usually done by a 'decorticating machine'. Coconut husks - especially cocopeat - are generally considered a waste product, yet this study found that cocopeat is actually an effective medium for aerobic secondary wastewater treatment, due to its absorptive capacity and the natural variations in grain size that create air pockets in the medium. (See the aforementioned website, and contact Dave, for more details on the various lab studies they carried out to demonstrate BOD/TSS/coliform declines.)
Given the billions of waste coconut husks produced in tropical countries like the Philippines, it is easy to envision how cocopeat use for wastewater treatment could be scaled up (though more difficult in practice due to the transport economics involved). There are a couple local Philippine companies that sell bags of peat already, for various uses, at extremely affordable prices (less than 50 cents per cubic meter) - it is really just the trucking costs that are the problem for larger systems that may be far away from a local cocopeat source!
Turning then to the school, the elementary school contains ~2000 students and 78 teachers (though I don't think that all of these students attend at the same time - Philippine low-income elementary schools often run in shifts), who make use of a number of pour-flush toilets that were donated by USAID after the 2009 typhoon (the area is prone to significant flooding during typhoons). These toilets drain to a 3-chamber septic tank. Greywater from sinks, however, just drains to a nearby canal. The 3rd septic tank chamber then contains a small, 1/4 horsepower flotation pump that generally turns on about 8 times per day for 5 minutes at a time during normal school use (~40 minutes per day @ 125 Watts per hour leads to an electric cost of about US $1.60 per month - very affordable). This pump lifts the septic tank effluent to the above-ground cocopeat biofilter.
This particular biofilter measures ~2.4m x 2.4m x 1.2m and is constructed of fibreglass-coated plywood, which was a cheaper option than using a waterproof plastic liner of the type used in landfills. At the bottom of the box is an effluent pipe that lies in a few inches of coarse gravel, which the cocopeat then sits on top of. The influent pipe enters at the top of the cocopeat layer and discharges the effluent equally across the available surface, thus creating a vertical flow system. A layer of coco fibres / coarse peat is then added over top this influent piping in order to prevent foul odours (this was discovered after feedback from the teachers prior to this top layer being used). No lid is needed unless heavy rainfall is a constant occurrence or there are concerns about children playing in it (here, the unit is simply fenced off).
These dimensions and construction materials are totally flexible though, the only general design rule is that about 1 square meter of cocopeat filter area is needed for each cubic meter per day of effluent flow - more cocopeat than this is less efficient, while less risks overloading the peat such that aerobic treatment ceases to take place due to over-soaking. Given the above dimensions then, this unit is capable of handling about 6 cubic meters per day of flow, which has been sufficient to date.
In another element of sustainability, the effluent pipe from this unit empties to a drip-irrigation system for the school's garden, though could also just empty to a canal.
O&M for this system is minimal. Depending on flows, the cocopeat should last at least a couple years (given the pilot nature of these studies, we still aren't really sure how long it can last, but at least a year or two for sure, quite possibly much longer), whereafter the old peat should be shovelled out (into the garbage or compost) and replaced with fresh peat. It could be adequate to simply change the peat whenever the septic tank is desludged. The pump adds a bit more complexity to the situation if it breaks down, but given its very low usage and simple setup, it will likely outlive the rest of the unit! That said, the school can always contact the Muntinlupa environment office if any support is needed. A pump could also be avoided by excavating the biofilter into the ground, such that the septic tank effluent could just flow into it by gravity.
I personally like this biofilter idea for schools because it can easily handle the variable flow rates that make schools so difficult for other types of systems. Even if the school is not in use for 2 or 3 months in the summer, the cocopeat will not decrease in treatment capacity upon return (unlike, say, a planted gravel filter, whose plants might die if no flow occurred for 2 months). It will simply dry out (or not, if rains are common), then begin to reestablish its aerobic biofilms once flow begins again.
This summary of mine really doesn't do this system justice, so I encourage the authors of this new compilation to also check out the website I listed above and to contact Dave directly for more information - he would be happy to share it. The website also has a great many photos that can be used.
Please just let me or Dave know if you have any further questions!
Cheers,
---
Julian Doczi
Senior Research Officer - Water Policy
Overseas Development Institute
UK
The following user(s) like this post:
tmsinnovation
You need to login to reply
The topic has been locked.
Re: [Wg7] Collecting good case studies of sustainable sanitation in schools and kindergartens from all over the world
08 Mar 2013 22:12
#3824
by

christine
Dear Claudia, here comes a story from Morocco : In 2010 the GIZ-IWRM programme in Morocco implemented a rural ecological sanitation pilot project in the Middle Atlas Mountains of Morocco in a village named Dayet Ifrah.
The project's aim is to develop and demonstrate a variety of ecological sanitation appproches. Within others the constructions comprised biogas-treatment systems for animal manure and toilet waste, some bathrooms with urine diverting toilets and a biogas pretreatment followed by a constructed wetland for a primary school and the adjacent mosque. THe constructed wetland is integrated in the landshaping of the school garden with a green theater and some paygrounds for the children. The treated wastewater is reused for the irrigation of the school garden. The school was given the prize of the most beautiful schoolgarden of the province in 2011.
www.agire-maroc.org/fileadmin/user_files...ECOLE-MOSQUEE-NH.pdf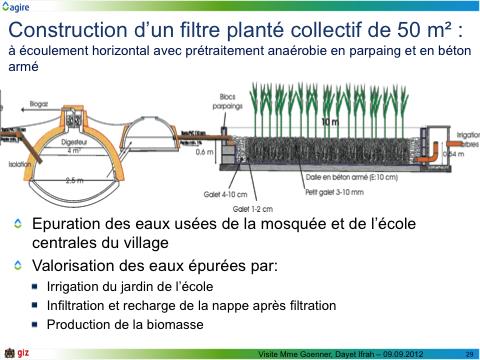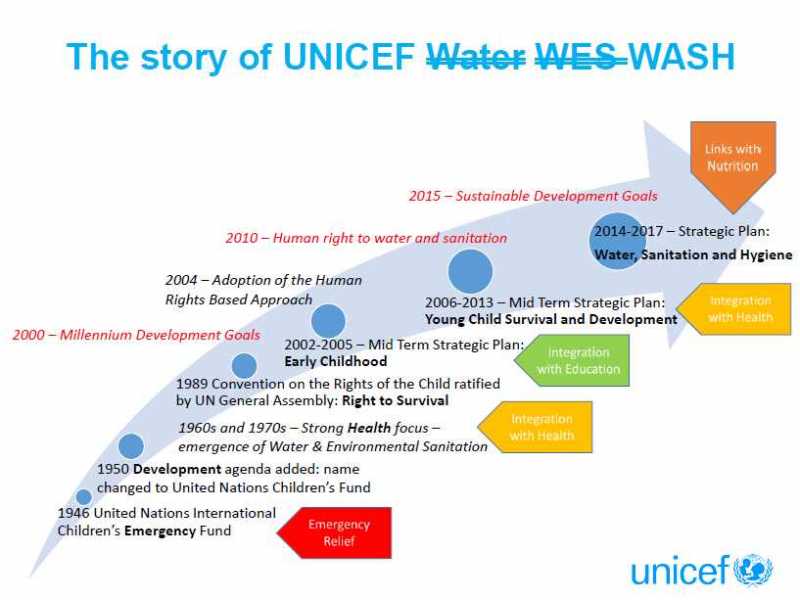 salutations cordiales
Christine Werner
Conseillère Technique Principale
Programme d'Appui à la Gestion Intégrée des Ressources en Eau - AGIRE Deutsche Gesellschaft für Internationale Zusammenarbeit (GIZ) GmbH
B.P. 433, 10001 Rabat / Maroc c/o Ministère de l'Energie, des Mines, de l'Eau et de l'Environnement, Département de l'Eau Rabat - Agdal, Rue Hassan Benchekroun, Bureau no 229
web:
www.agire-maroc.org
The following user(s) like this post:
tmsinnovation
You need to login to reply
The topic has been locked.
Re: Collecting good case studies of sustainable sanitation in schools and kindergartens from all over the world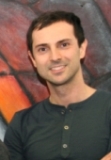 08 Mar 2013 07:57
#3810
by

christian.rieck
Dear all,
here we want to collect your stories and information on school sanitation, that is media friendly, raises awareness on the topic and give visibility to the participating SuSanA members and partners. We also want to highlight the aspects of sustainability and have a closer look at handwashing behaviour.
This section on the forum is internal and can only be viewed when logged in. It is not searchable by Google or similar web browsers and does not appear in any forum digests (e-mail notifications), thus provide a secure area for discussion and content development.
I am looking forward to your contributions!
Regards,
Christian
The email from the working group lead Claudia Wendland is copied below:
********
Dear all,
It has been some months ago since I received so many responses to my request to collect school stories, thank you once again! Now we want to start to actually collect the stories and compile a nice SuSanA publication. It is a good way of sharing good approaches from SuSanA partners and members.
So how do we plan to do it?
In order to not flood your inboxes we would like to request you to send your stories via email to
This email address is being protected from spambots. You need JavaScript enabled to view it.
while keeping the same title of this mail. Your mail will be automatically forwarded to the internal working group area on the SuSanA forum (not Google searchable). You can also go to the forum area and post your story there directly and check out the status of submitted stories. We would regularly send you updates on what kind and how many stories were received.
What should your story contain?
Please describe shortly your case and include responses to the following questions:
• Basic information on school (size, location, type, contact etc.).
• Please describe the sanitation case from your point of view.
• Why and how is your sanitation project sustainable? What are the sustainable aspects of your case (maybe use the 5 SuSanA criteria as orientation)?
• How did you in particular address the issue of washing hands after the toilet use?
• Who did give financial support?
• Who is responsible for operation and maintenance?
• If you have, please give any quotes of pupils, teachers, or parents documenting the benefits of your case!
• We would need some good photos of your case – either now or later on.
I would like to welcome Tilmann from GIZ on board, who will support the whole process together with me and Christian.
Thank you very much and looking forward to receiving your stories,
best regards,
Claudia Wendland and Christian Rieck
---
Dr.-Ing. Claudia Wendland
WECF - Water and Sanitation Specialist
This email address is being protected from spambots. You need JavaScript enabled to view it.
Phone: +49 4102 201 9505
Mobile: +49 172 414 3901
Skype: claudia.wendland
Website:
www.sanitation.wecf.eu/
---
GIZ Uganda
Enhanced Water Security and Sanitation (ENWASS)
Sanitation for Millions


This email address is being protected from spambots. You need JavaScript enabled to view it.
You need to login to reply
The topic has been locked.
Re: Compiling SuSanA school sanitation success stories in a publication
14 Dec 2012 22:24
#2961
by

former member
Sorry Bismark, I don't have access to or awareness of SHEP documents.

++++++++
Note by moderators: This post was made by a former user with the login name smecca who is no longer a member of this discussion forum.
You need to login to reply
The topic has been locked.
Re: Compiling SuSanA school sanitation success stories in a publication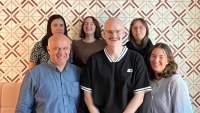 12 Dec 2012 22:34
#2842
by

secretariat
In the interest of archiving, I copy here four more replies to Claudia's post which were received via e-mail to the Working Group 7 mailing list:
++++++++++++++++
By Ina Jurga:
Hallo Claudia
i hope you are doing well!
Unicef recently launched the "RAISING even MORE CLEAN HANDS" , where a lot of benefits are included from all over the world.
www.unicef.org/wash/schools/files/Raisin..._October_2012(1).pdf
(but assumingly Murat will just have linked you to it

what angle could we give then the SuSana publication in addition to this ?
who is the target audience for the publication and what do we want to publication to achieve?
There are many good case studies (technology wise) already.
? show how to combine technology + school behaviour change trainings
? school-to-community promotion of susana ?
? susana school project that supports gardening & thus improve students nutrition or biogas for lightning?
? which countries have included sustainable sanitation into their school standards
? child-friendly design for disabled children design
???
i am happy to contribute, but would be good to clarify the purpose and need for a SuSana WinS publication.
Best greetings from Berlin
P:S: WASH United will present the WinS training activities from the Great WASH Yatra on 12th December 9 am NYC time.
Ina Jurga
Head of WASH in Schools - WASH United
www.wash-united.org
++++++++++++++++++++++++++++++++++
By Penny Philipps-Howard:
Hi, we are also doing school WASH studies for our menstrual studies in western Kenya. I include Kelly in this correspondence also.
School-wise we see almost no soap available, and a lot of other interesting findings (we hope to publish), but happy to share to help towards the document.
Best wishes, Penny
Dr Penelope Phillips-Howard
Liverpool School of Tropical Medicine, Pembroke Place, L3 5QA, Liverpool, UK
+++++++++++++++++++++++++++++++++
By Linda Scott:
Hello, all,
I am a bit on the edge of this discussion group, so a little hesitant to weigh in. But we do have a case online about our sanitary pad study in Ghana. It is fictionalized to protect identities and situate for teaching, so may not be what you really want. But here it is:
www.doublexeconomy.com/wp-content/upload...ry-Pads-in-Ghana.pdf
There are working papers and a PlOS publication. They are all accessible on this page:
www.doublexeconomy.com/publications-proj...and-girls-education/
We have also recently done some work in east Africa testing environmentally friendly alternatives. We have not yet written this up, but I am happy to provide a topline to anyone who needs to know quickly. The test itself is described in instalments of my blog, in six more-or-less consecutive instalments, here:
www.doublexeconomy.com/2011/12/13/1032/
I do hope this is helpful and not intrusive.
Best
Linda Scott
University of Oxford
+++++++++++++++++++++++++++++++++
By Camilla Wirseen:
Dear Claudia and all,
Would be great to share how our Peepoo sanitation solution works in schools
since it is a new technology and system. We have about 3500 school children
who have the Peepoo toilet available in Kibera and are scaling to about 7000
this spring.
Let me know way forward.
Camilla
Peepoople, Sweden
++++++++++++++++++++++++++++
(Posted by Elisabeth von Muench, community manager)
You need to login to reply
The topic has been locked.
Re: Compiling SuSanA school sanitation success stories in a publication-story from Kerala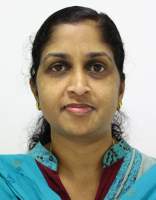 12 Dec 2012 05:07
#2831
by

Bincy
There was a recent verdict by the Supreme Court of India to ensure basic toilet facilities for school students , in particular to girl students within the next time frame of six months. We, Eram Scientific Solutions, the manufacturers of India's first electronic toilets joined hands with Suchi@School (Sustainable Comprehensive Hygiene Initiative), an initiative led by the Member of Parliament Sri. P. Rajeev under his Suchi@School initiative to build up school infrastructure for sanitation and provision of safe water in all Government schools and Government aided schools in Ernakulam District of Kerala State, India where 107 etoilets for schools have beeen installed.
The user can enter the toilet and manually lock it from inside. Upon entering the toilet, the indoor lights will be switched on automatically.
Toilet flush can be activated using a push button switch provided in the inside of toilet. Even if the user forgets to flush after usage, the system will automatically flush after the exit. Exit from the unit is completely manual. An automatic floor cleaning mechanism is also provided through which, the floor will be cleaned automatically by pressure washing the floor. The floor cleaning can be activated either through a push switch or through remote activation.

A clean and hygienic sanitary napkin disposal system is also provided inside the toilet. An automatic incinerator will electronically dispose the napkins into ashes.
Sanitary napkin vending machine is a solution at any time for girl students/ adult women for meeting menstrual emergencies.
The group of cartoon characters depicted on the front and side panels of eToilet named "Green Army" consists of the animals and birds that keep the surroundings clean through their innate activities. The Green Army consists of Haari Crow, Puigi Cat, Pupu Mushroom, Marmmu Earthworm and Thoothan Frog. If children are brought into the development process as active participants, they can become change agents within their families and a stimulus to community development. They are eager to learn and help, and if they consider environmental care and their role in this as important, they will take care of their own regions and those of others. this project has been lauded by the academics , the student communtiy and the media for it two pronged appraoch for proviiding good sanitaiton facilities in schools.
The following user(s) like this post:
transfoundation
You need to login to reply
The topic has been locked.
Dr. Bismark Dwumfour-Asare has PhD and MSc in Water Supply, Environmental Sanitation and Waste Management from the Civil Engineering Department of Kwame Nkrumah University of Science and Technology (KNUST), Kumasi, Ghana. He also holds a BSc in Biochemistry. He is currently a Senior Lecturer from University of Education Winneba, Ghana.

Less

Posts: 6
Karma: 2
Likes received: 2
Re: Compiling SuSanA school sanitation success stories in a publication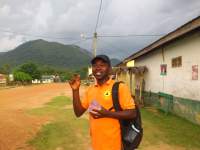 11 Dec 2012 21:18
#2829
by

dwumfourasare
Great and good to hear that u're working in Ghana. i am very interested in the WASH in schools, i would probably consider in a later date to see if i can work around it for a PHD, not decided yet.
i know in Ghana, there are a policy and program/strategy developed for SHEP. unfortunately, these documents are never made readily available to the sector or public. Since Steve, u're already working in Ghana, i would be very grateful to receive relevant documents like the policy and SHEP strategy documents if you have access to them.
best and keep on to help contribute to the SHEP program and innovative business models like this in Ghana. to me this is a great story even to start with when the successes start emerging.
....Bismark
Bismark Dwumfour-Asare (PhD)
Dept. of Environmental Health and Sanitation.
College of Agriculture Education
University of Education, Winneba
Asante-Mampong, Ghana
You need to login to reply
The topic has been locked.
Re: Compiling SuSanA school sanitation success stories in a publication
09 Dec 2012 17:47
#2813
by

former member
I'm not sure that this is a "good" story but it is a story nonetheless that is still being written. As one model in our Gates' GCE we deployed a 5-stall Microflush-Biofil toilet system at a school in Pokuase Village in Ghana. It has been operating for about a year and being closely watched. One of many issues in school sanitation is maintenance; the older students at this primary school are organized into a small toilet army; in teams fo 2 or 3 they take turns in daily cleaning of the stalls, each of which (in the Microflush system) has a small sink for hand washing, the water from which is used to do the next flush of the toilet, which flushes on just 150 cc of that greywater.
Leaving aside the presence of effective toilet solutions at schools, there is a problem with hand washing. The Ghana Sustainable Aid Project has been deploying tippy-taps (a portable version that I and a student designed)at schools in Ga West in Ghana. These schools have limited water and no soap. The tippy-taps help conserve precious water but without soap, hand washing is like winking at a pretty woman in the dark - the intention is never appreciated. I had been thinking about this problem for quite some time when it occurred to me that there might be a solution that, under proper circumstances, could be sustainable and effective. The project is called 'Soap for Schools' and it works as follows: Hotels and guest houses often provide small bars of soap for their guests, these bars get used once or twice and are eventually thrown away - winding up flushed down a toilet or in a landfill. We have a fairly simple off-grid process that allows the soap to be disinfected and then re-emulsified, packed into small lined boxes, allowed to cure for 2-3 weeks and then cut into bars. This year, we are empowering women in a pilot set of rural communities in Ghana to do this process, creating a small business for themselves selling soap. However, they must agree to donate soap to the local public school for children's hand washing. A back-of-envelope calculation shows an enormous potential for this program on a global scale. In the US alone, raw material-used guest soaps (and shampoos) could make nearly a half billion bars of soap. Imagine the small business opportunities (especially for women), the habit of hand washing for the next generation and , of course the impacts on mortality and morbidity that we are all aware of! Even if the small enterprises paid for the shipping costs, it is only 1/6 th of what new raw materials cost. I have contacted a large international hotel company about this idea - it would be a phenomenal project for a global hotel chain. As some of you might know, Hilton (not the chain I contacted) has a program running out of Atlanta (I believe) and they recycle soaps but the processing is done in the US and finished soaps are shipped (to East Africa I believe).
I will let you know how things go during the first 6 months of the new year as we roll out the effort on a limited scale.
Sorry for the long post and thanks for getting this started, Claudia.
..Steve Mecca

++++++++
Note by moderators: This post was made by a former user with the login name smecca who is no longer a member of this discussion forum.
You need to login to reply
The topic has been locked.
Compiling SuSanA school sanitation success stories in a publication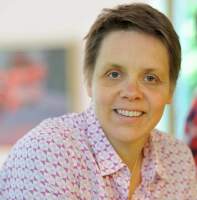 07 Dec 2012 17:53
#2803
by

CWendland
Dear all,

following our last meeting in Stockholm, it was agreed that school sanitation is one of the prioritized issues in the wg7.
I suggest to collect good stories from all over the world and to compile them in a joint publication. My suggestion would be to highlight sustainable and productive sanitation solutions benefiting the children.

Looking forward to your comments,
best regards
Claudia
Claudia Wendland
Water and Sanitation Specialist
HAMBURG WASSER


This email address is being protected from spambots. You need JavaScript enabled to view it.


www.hamburgwasser.de

You need to login to reply
The topic has been locked.
Working Group 7 (Sustainable WASH in Institutions and Gender Equality (Leave No One Behind – in communities, schools and other institutions)
Time to create page: 0.771 seconds
DONATE HERE