WG1 meeting during 14th SuSanA meeting held in Stockholm, Sweden - end of August
5894 views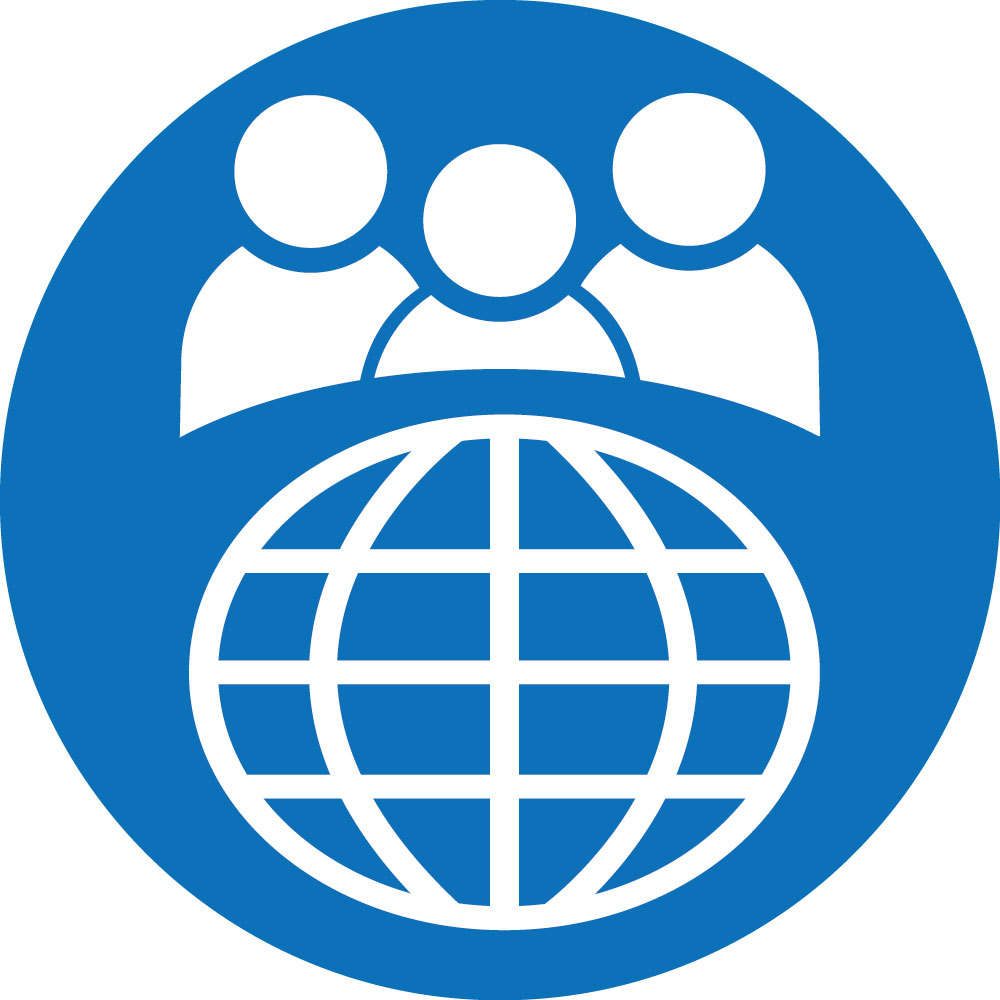 Re: WG1 meeting during 14th SuSanA meeting held in Stockholm, Sweden - end of August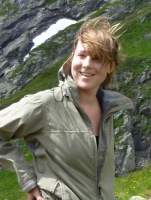 18 Aug 2011 06:30
#110
by

dorothee.spuhler
Hi Enno
and all,

Of course, tutorial videos can be much better than just slides. However, I think Mariska was talking more about material addressed to trainers, university teachers etc. to use and adapt for their own courses... Especially regarding exercises, this could be very helpful as preparing exercises (i.e. including calculations) can be very time consuming and I am sure there are many already prepared out there that could be easily adapted...

Anyways, see you tomorrow,

Dorothee
WG1 Co-lead
Developing methods and tools to support strategic planning for sustainable sanitation. Particular interested in novel technologies contributing to more inclusive and circular sanitation.

This email address is being protected from spambots. You need JavaScript enabled to view it.
You need to login to reply
Re: WG1 meeting during 14th SuSanA meeting held in Stockholm, Sweden - end of August

17 Aug 2011 21:38
#109
by

ennoschroeder
Dear Elisabeth and others,

the video is a great piece of work summarizing the meeting quite well and I would highly recommend to do something similar in Stockholm again... As we discussed I will bring the equipment and try to get useful footage as well - this should be an essential part of every meeting in future.

Regarding your's, Mariska's and Dorothee's posting about "didactic materials" I am totally with you! However, in my opinion we should also think about other "formats" that could be provided...
And here we are again with the video topic. I think it is often much more helpful to whatch a tutorial video rather than going through slides alone (Don't get me wrong, tutorial videos should be an addition, not the foundation)

Looking forward to discussing this and much more in Stockholm!
Best regards,
Enno
Enno Schroeder
Freelance consultant
Hamburg, Germany


This email address is being protected from spambots. You need JavaScript enabled to view it.


Member of SuSanA ( www.susana.org )
You need to login to reply
Re: WG1 meeting during 14th SuSanA meeting held in Stockholm, Sweden - end of August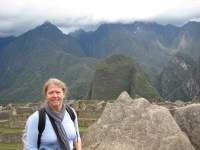 16 Aug 2011 07:26
#104
by

madeleine
Dear all
First of all Welcome to Stockholm,it will be great to meet you all again!
For the workinggroup members I have the pleasure to inform you that managers from 8 knowledge nodes on Sustainable Sanitation will be present at the Stockholm SuSanA meeting .
These are all very experienced to share knowledge, organize trainingactivities develope training material ,modules , curriculas etc on Sustainable Sanitation. All of them might not make it to the working group meeting but if you want to know more a about knowledge and capacity development within a national and regional setting make sure that you meet during the meeting and talk to them I am sure that they will be happy to share their experiences with you.
Dan Lapid CAPS Philippines
Zifu Li USTB China
Qianli Du CWA China
Eduardo Quiroz SNV Bolivia
Bushan Tudalhar UN-Habitat Nepal
Jay Baghwan WRC South Africa
Cate Nimanya NETWAS Uganda
Gloria de Avila RRASES El Salvador
For all of you joining us I wish you safe trip to Stockholm
Madeleine
You need to login to reply
Re: WG1 meeting during 14th SuSanA meeting held in Stockholm, Sweden - end of August
14 Aug 2011 15:36
#103
by

Elisabeth
This does not belong only to WG 1 but I decided against starting up a new topic as I think it is easier to include it here (since the forum is still quite small for now).
I just wanted to ask if anyone has requests for this 14th SuSanA meeting in general, i.e. how we can improve on it compared to the 13th meeting in Kigali?
We now have a very nice video clip to give a kind of summary of the 13th meeting, see here:
(Short comments on this video can also be made on our facebook page:
www.facebook.com/susana.org
)
What sort of video footage should be produced from the 14th meeting (if any)? We are still planning to put the filmed presentations online (unedited), even though they may be a bit boring to watch and the sound is not perfect. Do you agree that it would be worth having them online though?
Here you can also see the analysis of the feedback for the 13th meeting from the participants:
www.susana.org/images/documents/04-meeti...a-meeting-kigali.pdf
So, any suggestions from your side for the 14th meeting? It is not too late yet - one week to go. Hope it will be a great one! (I won't be there unfortunately)
+++++++++++
Oh, and I agree with Mariska: I think we need to put more "didactic material" online, i.e. files that lecturers can use. Like recently when the question was asked about "health and sanitation". We bombarded the person with pdf files from WHO etc but I think what he really needed was a simple presentation which he can directly use, rather than having to put together his own ppt.
Kind regards,
Elisabeth
You need to login to reply
Re: WG1 meeting during 14th SuSanA meeting held in Stockholm, Sweden - end of August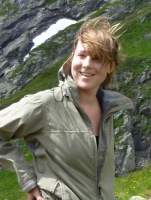 14 Aug 2011 10:40
#102
by

dorothee.spuhler
Dear all,

Again we would like to invite all working group members planning to come to Stockholm to take part in this meeting.
The meeting is scheduled for Friday, August 19, 14-18pm at SEI (Stockholm Environment Institute, Kräftriket) and we have prepared a draft agenda.
A first agenda attempt is attached. Any further input on the agenda from the group is of course highly appreciated. Please contact us (log in and click on my picture at the left hand) if you would like to give a short presentation, with or without PowerPoint, on the activities related to capacity development in your respective countries or POST IT HERE.
Looking forward to meeting you soon in Stockholm!

Dorothee
WG1 Co-lead
Developing methods and tools to support strategic planning for sustainable sanitation. Particular interested in novel technologies contributing to more inclusive and circular sanitation.

This email address is being protected from spambots. You need JavaScript enabled to view it.
This message has an attachment file.
Please log in or register to see it.
You need to login to reply
Re: For educational purposes: exercises and calculations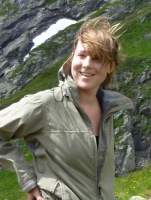 04 Aug 2011 08:08
#66
by

dorothee.spuhler
Dear Mariska and all,
Preparing the SSWM Toolbox (
www.sswm.info
), I found some resources where you can find exercises, which you can easy adapt (e.g. in the Sandec Training Tool 1.0 on
www.susana.org/images/documents/07-cap-d...c-tool/exercises.htm
). Some of those exercises are included in the SSWM library and available in the "Training Materials" sections of the respective factsheet.
But this is only a tiny beginning of such a database (the Toolbox is a huge and complex project and we can not focus on all aspects at a time).
I am sure that there many people like us, that have a beginning of such a collection (I know that Martin Wafler has prepared some exercises on Biogas for instance) and if we could bring all those collections together in a comprehensive but understandable way, this would help a loooot of trainers out there!
We from seecon are very interested in continuing the work of collecting existing exercises and compile them in a comprehensive way as we did for all the further readings in the Toolbox. The database could also be a SuSanA product on the SuSanA server and we could cross-link the Toolbox later to that database, but that means that we have to continuously update and maintain to sites/databases....
Let's see if other people would be motivated to join us – I will definitely mention it at the WG1 meeting!
Best,
Dorothee
WG1 Co-lead
Developing methods and tools to support strategic planning for sustainable sanitation. Particular interested in novel technologies contributing to more inclusive and circular sanitation.

This email address is being protected from spambots. You need JavaScript enabled to view it.
The following user(s) like this post:
MRonteltap
You need to login to reply
Re: For educational purposes: exercises and calculations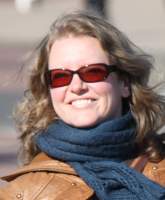 04 Aug 2011 07:38
#65
by

MRonteltap
Dear all,
I have been teaching sustainable / eco / resource oriented sanitation for 5 years now. At UNESCO-IHE, we made it part of our regular Sanitary Engineering program. There is fantastic material available on the web, and I think enormous progress has been booked, in which Susana has been the main driver.
What I still miss in the materials, is a set of exercises and calculations. In order for more universities to take it up in their standard civil or environmental engineering program, it would be very helpful to have something like a database with exercises, or examples which teachers can adapt to their own wishes and materials, and then use in class. Maybe even also a set with multiple choice questions.
Would that be something we can start to look out for as a capacity building group? And could such a database be hosted on this platform?
Unfortunately I cannot make it to Stockholm, but I do follow the discussions with great interest. Thanks for setting up this forum!
With best regards,
Mariska
---
Dr. ir. Mariska Ronteltap
Lecturer Resource Oriented Sanitation and Sanitary Engineering
UNESCO-IHE, Dept. of Urban Water Supply and Sanitation
Westvest 7, 2611 AX Delft
Office: +31 15 215 1767
Cell: +31 61617 3363
www.unesco-ihe.org
This email address is being protected from spambots. You need JavaScript enabled to view it.
---
You need to login to reply
Re: WG1 meeting during 14th SuSanA meeting held in Stockholm, Sweden - end of August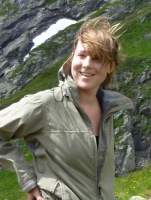 03 Aug 2011 12:11
#58
by

dorothee.spuhler
Hi Philipp and others!

This is a great idea!
Here some inputs from my side:
- Participation of WG1 in the forum (and website)
- Worldwide database on trainings and capacity dev. programs
- How to support other WG1 in capacity development (production of joint publications/training modules on the SSWM Toolbox)
- SuSanA cap. dev. strategy
- Update of the WG1 factsheet
- Members mapping

Would be nice to hear from other SuSanA members what their expectations are for WG1 or how they could contribute!

Dorothee
WG1 Co-lead
Developing methods and tools to support strategic planning for sustainable sanitation. Particular interested in novel technologies contributing to more inclusive and circular sanitation.

This email address is being protected from spambots. You need JavaScript enabled to view it.
You need to login to reply
Re: WG1 meeting during 14th SuSanA meeting held in Stockholm, Sweden - end of August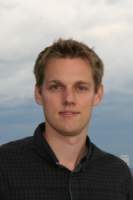 03 Aug 2011 07:03
#57
by

philfei
Dear Dorothee and dear working group 1,

the working group 01 meeting in Kigali was really good and it would be great to continue in Stockholm. How about a virtual brainstorming to collect ideas of relevant issues?

For me it would be interesting to increase the participation of the wg 01 members to improve the website and the forum.

Cheers,
Philipp
Deutsche Gesellschaft für Internationale Zusammenarbeit (GIZ) GmbH
You need to login to reply
WG1 meeting during 14th SuSanA meeting held in Stockholm, Sweden - end of August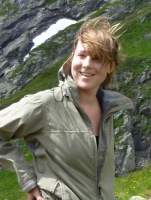 31 Jul 2011 11:42
#52
by

dorothee.spuhler
Dear all,
The preparation for the 14th SuSanA meeting have already started.
You can register here:
www.susana.org/registration-susana-meeting
We planned as well a WG1 meeting/workshop!
Will you be attending?
Would like to present any of your or your organisations' activities?
Other suggestions?
Many thanks again to those who have been there in Kigali – Looking forward seeing you soon again in Stockholm!
Best, Dorothee
WG1 Co-lead
Developing methods and tools to support strategic planning for sustainable sanitation. Particular interested in novel technologies contributing to more inclusive and circular sanitation.

This email address is being protected from spambots. You need JavaScript enabled to view it.
You need to login to reply
Time to create page: 0.226 seconds
DONATE HERE