SuSanA's contribution to the Agenda 2030 - WG1 position paper (final draft for comments)
8499 views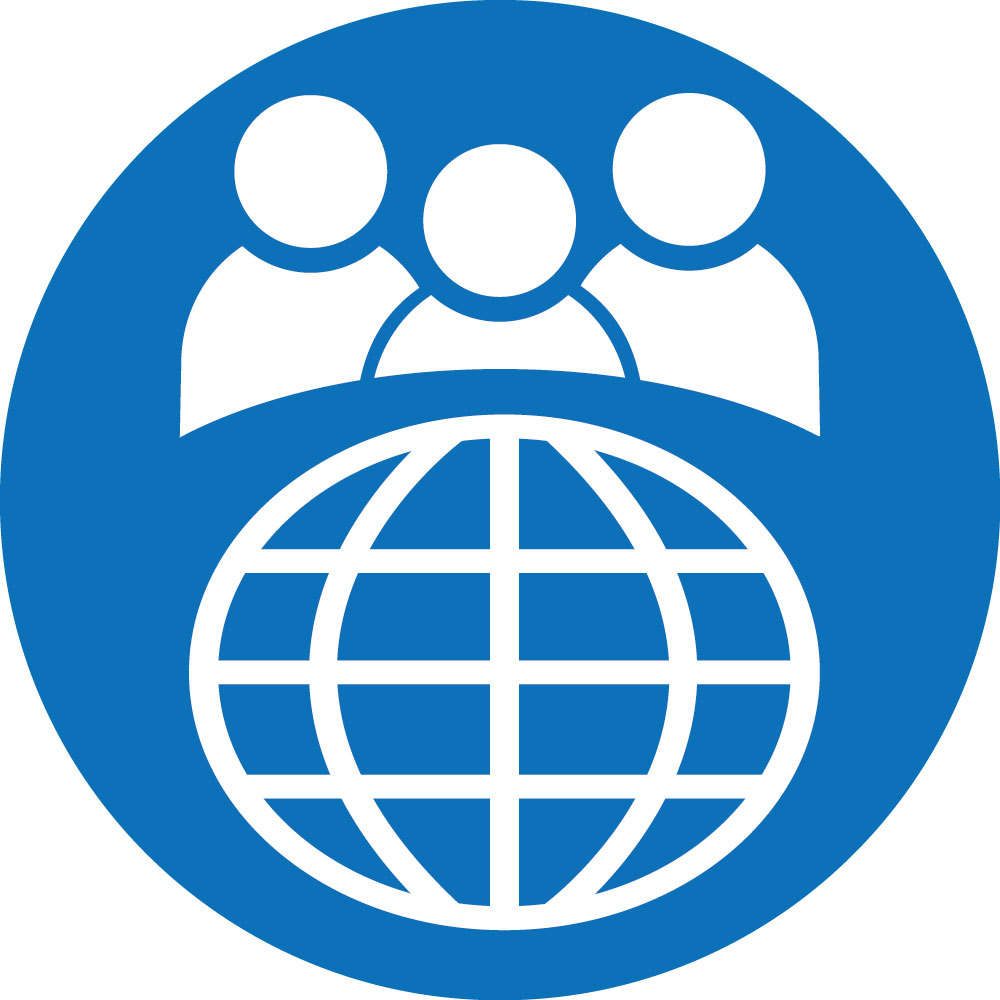 SuSanA's contribution to the Agenda 2030 - WG1 position paper (final draft for comments)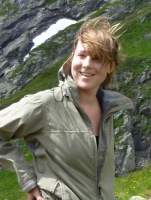 14 Dec 2016 12:59
#19823
by

dorothee.spuhler
Dear all
Based on the workshop on "Addressing the lack of trained professional to reach the post-2015 agenda" during the WG1 meeting at Stockholm WWW 2016 (
see here
) we have put together a
position paper highlighting how SuSanA and the Working Group 1 on Capacity Development can strategically accelerate capacity development in order to contribute to the Agenda 20030 for sustainable development
.
Ia m happy and proud

to present you today the final draft of the paper for comments. Find enclosed the word doc and the pdf.
In this paper, we try to answer following questions and give some indications how WG1 could specifically contribute:
How can we assess capacity gaps/needs?
How can we build capacity at scale while maintaining quality?
How can we shape capacity building effectively?
How can we measure the impact and effectiveness of training?
[/b]
Cheers!
Dorothee, Millie, Daniel, and Annkathrin
This attachment is hidden for guests.
Please log in or register to see it.
This attachment is hidden for guests.
Please log in or register to see it.
WG1 Co-lead
Developing methods and tools to support strategic planning for sustainable sanitation. Particular interested in novel technologies contributing to more inclusive and circular sanitation.

This email address is being protected from spambots. You need JavaScript enabled to view it.
This message has attachments files.
Please log in or register to see it.
You need to login to reply
Re: SuSanA's contribution to the Agenda 2030 - WG1 position paper (final draft for comments)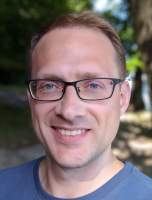 17 Dec 2016 10:13
#19844
by

JKMakowka
Hmm, reading the text left me with the feeling of "yes that's all great but so what?".

What can be done more practically and also how can the member organizations be engaged to contribute more pro-actively?

I would have also like to see some more efforts to break out of the English language bubble. Maybe a set of key documents could be put into a translator tool to crowd-source multiple language versions? There are some open source tools to make the entry level very low for such translations.

For vocational training I would have also liked to see some more details. For example Susana could help creating a standard curiculum and hands-on guidebook (in multiple languages) for training on-site sanitation construction workers / entrepreneurs?
You need to login to reply
Re: SuSanA's contribution to the Agenda 2030 - WG1 position paper (final draft for comments)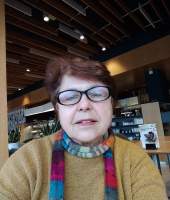 19 Dec 2016 08:21
#19854
by

Decentral
Dear young colleagues,
I find the position paper well formulated and very ambitious, which is good

I like most the initiative to offer free courses and other support materials on-line and do not mind contributing. Free on-line materials could help a lot the local educational institutions and lecturers/instructors, so that they could choose the most suitable one to use.
The collection of information regarding the need assessment will be a serious task, lets hope you will manage it successfully. Even more difficult will be the assessment of the results of the educational activities

In many cases the operation of sanitation facility might fail not due to lack of training but because people do not like to work in such conditions, or low payment, etc. So may be in this direction you have to think how to educate managers and politicians

This is just a warning , but no suggestion to change.
I could make a suggestion regarding the section of "capacity at scale" – may be it will be better to elaborate on the different types and levels of education, which you envisage to provide, locally or internationally, for example: at University level, at technical staff level, the general public, etc. Based on my experience, it is necessary to inform/educate all stakeholders involved in the sanitation projects regarding basic principles of the technical aspects, so that they could have a general idea what they will be implementing. It is often the case that people enthusiastically engage in this type of projects and have high expectations without knowing the difficulties they will meet.
Wishing you success,
Roumiana Hranova
sites.google.com/site/rhranova/
You need to login to reply
Re: SuSanA's contribution to the Agenda 2030 - WG1 position paper (final draft for comments)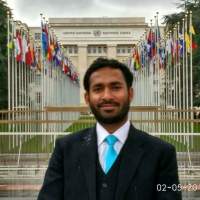 20 Dec 2016 05:42
#19869
by

wasifbashir15
Dear Leaders of WG1, Warmly Greetings from Pakistan
I would like to highlight the importance of the youth engagement in development agenda from policy to implementation since grass root, national, regional and international level.
I am pleased to share with you all that during Stockholm World Water Week 2016, i was on boarded as a youth speaker by Honorable Dorothee Spuhler in the session of SuSanA WG1-Capacity building. I had attached a detail report of my participation while representing Pakistan Youth Parliament for Water in the SWWW2016. Please have a look on attached file , might be helpful for you.
We also organized a big youth event on the eve of 68th World Human Right entitle World Youth Summit for Peace addressing to the Human right to Water and Sanitation. In this summit We signed a Memorandum of Understanding (MoU) with Women for Water Partnership and Earth for Ever Foundation Bulgaria (Pic attached). I was awarded with Award of Excellence by the Former Prime MINISTER OF Tunisa (Pic attached).
Being a Young WASH & Climate Change professional, i would like to continue my sincere efforts for the achieving of SDG6-13 inclusively in Pakistan , South Asia and Asia Pacific Region.
I hope to be part of 4FSM and will meet some of you there personally.
Have a blessed day ahead and love from Pakistan.
Wasif
This email address is being protected from spambots. You need JavaScript enabled to view it.
This attachment is hidden for guests.
Please log in or register to see it.
Mr. Muhammad Wasif Bashir Babar is son of soil of Pakistan and a very energetic young professional & Researcher in the field of Water, Ecological Sanitation, Hygiene (WASH) Climate Change, Ecosystem, and Disaster Risk Reduction. He hold Master of Science (MS) degree in Environmental Science with specialization on "Sustainable Water Sanitation Health & Development" while Master of Arts (MA) in Sociology with Specialization of Civic Engagement and Good Governance. He had been working in social & WASH development sector since 2008 with diversified national & international Research & humanitarians organizations. He is youth motivator and working to engage the young professionals in achieving the global commitments on Sustainable Development Goals (SDGs) Agenda 2030 especially for SDGs 5, 6, 13 & 17. Global youth Speaker, researcher, moderator, focal person at different forums related to SDGs especially SDG 5, 6, 13 & 17.
You need to login to reply
Re: SuSanA's contribution to the Agenda 2030 - WG1 position paper (final draft for comments)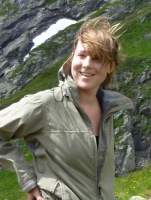 05 Jan 2017 12:43
#19987
by

dorothee.spuhler
Hi Krishan
Thanks for your reaction.

We are currently planning to make a survey among WG1 members to get more information on who is doing what and we hope to get some support for this from the secretariat. The aim is to:
(1) Establish a Cap Dev section on the webpage were different capacity resources can be easily access
(2) Identify gaps in the capacity development activities and start thinking about how to fill those.

To translate a set of key document is a good idea. Which documents are you thinking of and how could they be translated (e.g. should we just ask the secretariat to make a quick version with google translate and then send it around for corrections/comments?).

Cheers, Dorothee
WG1 Co-lead
Developing methods and tools to support strategic planning for sustainable sanitation. Particular interested in novel technologies contributing to more inclusive and circular sanitation.

This email address is being protected from spambots. You need JavaScript enabled to view it.
You need to login to reply
Re: SuSanA's contribution to the Agenda 2030 - WG1 position paper (final draft for comments)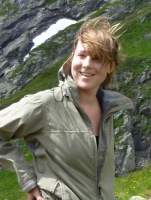 05 Jan 2017 12:46
#19988
by

dorothee.spuhler
Hi Roumiana

Thanks for your reaction.
We tried to address the different levels and their specific needs several places in the paper. But maybe this was not explicitly enough? Could you make specific suggestions in the word doc how to modify the section "capacity at scale"?
WG1 Co-lead
Developing methods and tools to support strategic planning for sustainable sanitation. Particular interested in novel technologies contributing to more inclusive and circular sanitation.

This email address is being protected from spambots. You need JavaScript enabled to view it.
You need to login to reply
Re: SuSanA's contribution to the Agenda 2030 - WG1 position paper (final draft for comments)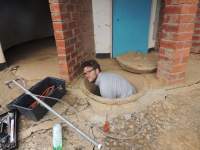 09 Jan 2017 15:16
#20031
by

DennisW
Dear WG 1,

I like the position paper, although I agree with Krishan that at some points this needs to be filled with detail and life. But therefore, it is a position paper.

I specifically like and agree to the aspects of
- Engaging young people
- Tailoring programs to the local context and the needs of benificiaries
- Importance of assessing the effectiveness of implemented trainings

I see an urgent need to work with local vocational training authorities. The aspect of certifying courses is mentioned, but it is not really made clear who certifies and what is it actually that is certified.
Therefore, I see the necessity that sector players engage with aforementioned local authorities with the aim of establishing training institutions.

BORDA Africa started to develop a Biogas Curriculum in the last year which is intended to be a training program for biogas plant construction, operations and maintenance. In a later stage the curriculum is to be extended to other DEWATS modules.
A training structure, comprising of different modules, chapters and lessons was developed and theoretical and practical sessions for each lesson were developed.
3 different try out trainings were conducted in Lesotho, Tanzania and Zambia. Additionally, final training exams were developed and conducted. Participants had a veriety of educational and professional backgrounds ranging from commercial biogas end user, system care taker, system administrator, bricklayer, masons to technicians.
Unfortunately, it was not possible to try out the entire construction phase at this stage.

Following were the key lessons learned:
- The practical hands-on sessions gave the participants a way better understanding and insight in the taught topics.
- The training content has to be tailored not only to the local context, but also to the educational and professional level of the participants. Here, a balance needs to be striked to still use appropriate terms and expressions, but using a language that trainees of all levels are able to understand. Tailoring the content to different levels requires different course levels and certification levels (e.g. caretaker, bricklayer, mason, technician), which also requires additional work for the trainers and training developers.
- The trainers need to be trained in how to conduct a training and how to use most appropriate methods to teach a lesson.
- The final exams can be used to assess the understanding, but it has to be assured that the content is put into regular practice to prevent that participants forget it after time. Furthermore, it has to be assured that participants do not struggle to pass the test purely because of language barriers. Therefor oral exams can be offered.

Looking forward to fruitful outcomes and collaborations on this ambitious topic.

Regards,
Dennis
Dennis Wolter
Viva con Agua de Sankt Pauli e.V.
WASH Project Coordinator


This email address is being protected from spambots. You need JavaScript enabled to view it.
You need to login to reply
Re: SuSanA's contribution to the Agenda 2030 - WG1 position paper (final draft for comments)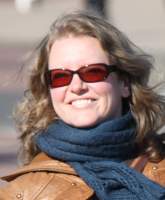 12 Jan 2017 13:09
#20075
by

MRonteltap
Hi all!

I read the paper with great interest, and put some feedback as comments and corrections in the paper.

A few things:
"Regarding this, the use of professional development plans and mentorship schemes could be valuable. To promote motivation, certificates are a necessary tool of recognition."
I really like this idea! Can we think of providing a template of the development plans and mentorship schemes on Susana.org?

On the same page it says: The overall results of educational training can be measured and observed through changes in the project outcomes. That's also a nice idea, but how can this ever be practically applied? It will be hard to distinguish between project outcomes with and without an educational component, I think?

And one last thing I mentioned some time ago: it would be nice to include like a database of sustainable sanitation research questions, divided by lab / desk study; duration; bachelor or master level, something like that. I think that can in general help boost the thinking of research questions in this field.
This message has an attachment file.
Please log in or register to see it.
You need to login to reply
Re: SuSanA's contribution to the Agenda 2030 - WG1 position paper (final draft for comments)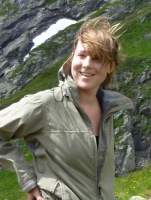 19 Jan 2017 16:32
#20175
by

dorothee.spuhler
Hi Mariska
Thanks for your comments and feedback!
A few questions and comments back

1) Professional development plans / mentorship schemes
The mentorship schemes was just an idea - we were use that in cewas. I am not sure what you mean with templates? Should that be documents that potential mentors use as a guideline how to mentor?
2) Monitoring / measuring capacity development
Measuring capacity development outcomes (in long term) is a very difficult tasks which is hardly undertaken (also because of a lack of appropriate funding schemes for such activities - they are at a first view quite unsexy). IWA and CAWST have some experience and Sterenn might want to say a few words more on that. We just suggested some methods that could be used and I just thought of one more: Qualitative Comparitive Analysis (QCA) could also be applied.... Maybe we could start with a some student studies (e.g. Master thesis etc.) to look at the applicability of such methods to monitoring capacity development by case study assessment?
3) Research idea questions for students
Great idea: we are thinking of a revamp of the capacity development section and this could be easily implemented. We will invite WG members to help us for the design of the section and please remember us of that idea!
Cheers, Dorothee
WG1 Co-lead
Developing methods and tools to support strategic planning for sustainable sanitation. Particular interested in novel technologies contributing to more inclusive and circular sanitation.

This email address is being protected from spambots. You need JavaScript enabled to view it.
You need to login to reply
Re: SuSanA's contribution to the Agenda 2030 - WG1 position paper (final draft for comments)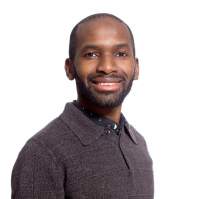 24 Jan 2017 07:55
#20210
by

ddiba
Dear All,
A number of interesting points have been raised in reaction to the draft position paper including;
(1) Creating a standard curriculum and hands-on guidebook (in multiple languages) for training on-site sanitation construction workers/entrepreneurs
(2) Translating key capacity development documents from English into other languages
(3) Developing Mentorship schemes
(4) Establish a Cap Dev section on the SuSanA webpage were different capacity resources can be easily accessed
(5) Identify gaps in the capacity development activities and start thinking about how to fill those.
(6) Emphasising and creating space for youth to engage in the sanitation development agenda at all levels
(7) Develop a database of sustainable sanitation research questions, divided by lab/desk study; duration; bachelor or master level etc.
(8 ) Working more closely with local vocational training authorities
(9) Tailoring the training content not only to the local context, but also to the educational and professional level of the participants.
(10) Creating training programs for trainers, in how to conduct a training and how to use the most appropriate methods to teach a lesson.
(11) Developing a compilation of tools and methodologies that can be used to measure the effectiveness of capacity development and engaging e.g. MSc students on the same for thesis project.

I think that there is good momentum to start with and the challenge now is to ensure that this momentum doesn't just die off and remain in words but translates into action. While it may or may not be possible to include all the details of the action steps in the position paper, I suggest that we could set up a meeting online or discuss here on the forum a clear ACTION PLAN for each year for the Working Group. We can ensure that the action plan is in line with the position paper's ideas and the overall SuSanA Vision 2030 document and that it sets out specific tasks to be accomplished within every 12 month period and also assign specific Working Group members to spearhead each task. This way, we can ensure that we live out the ideals set forth in the position paper. As for the comments, I suggest we wrap them up over the coming couple of weeks so that the paper is ready to be commissioned/launched by FSM4.

Regards,
Daniel
Daniel Ddiba
Co-lead for SuSanA WG5: Productive sanitation and food security
Research Associate at Stockholm Environment Institute
www.sei.org/revamp
Skype: daniel.ddiba
LinkedIn: Daniel Ddiba
Twitter: @DanielDdiba

The following user(s) like this post:
Elisabeth
You need to login to reply
Re: SuSanA's contribution to the Agenda 2030 - WG1 position paper (final draft for comments)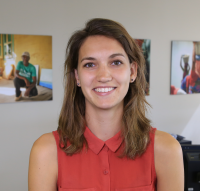 25 Jan 2017 19:09
#20226
by

sterennphilippe
Hi Mariska,

Good point! It can be difficult to distinguish between project outcomes with and without an education component. CAWST has had success doing this by using the Kirkpatrick Framework to set up an evaluation of an education program. The Kirkpatrick framework breaks down the evaluation into four parts reaction, learning, behaviour, and results as outlined in the table below:

[attachment:2]C:\fakepath\Kirkpatrick Framework.png[/attachment]

The participants reaction and learning can be measured immediately after a training. Behaviour and results are often evaluated six to 12 months after education and training. It is easier to attribute the reaction, learning and to some extent the behaviour to the training. With results we accept that there are multiple influencing factors and that training is just one of many contributions.

By breaking down the outcomes in this way you can measure the outcomes of your education and training, and find ways to improve.

We are expected to upload our new Evaluating Education And Training materials onto our WASH resources website in February. I will update WG1 when we do.

Sterenn
The following user(s) like this post:
MRonteltap
You need to login to reply
Time to create page: 0.211 seconds
DONATE HERE