Proposal for Community Sanitation Project in India
5982 views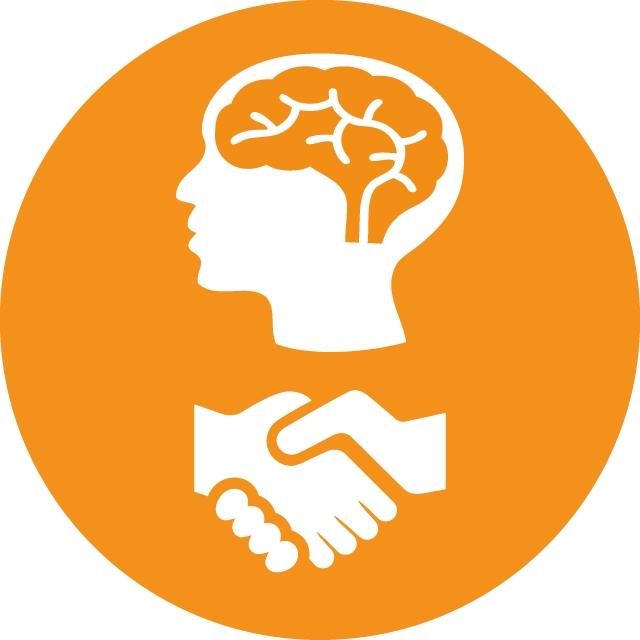 Proposal for Community Sanitation Project in India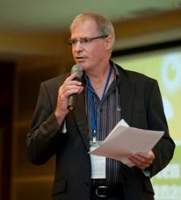 19 Jan 2015 01:32
#11665
by

denniskl
Hello Sowmya and all
RE INDIAN SANITATION PROJECT - SCOPE, DESIGN, IMPLEMENTATION - CAN IT BE DONE BY THE COMMUNITY WITH ONLY REMOTE HELP FROM TECHNICAL AND SUBJECT MATTER EXPERTS?
This thread is an off shoot of this one (
forum.susana.org/forum/categories/142-up...nd-why/post?do=reply
) as the topic discussion became a much more specific project-based discussion
In summary, Sowmya and I were debating the ways to go forward with a community (or communities) for introducing improvements to the community sanitation systems.
Sowmya was raising the issue of systems and I was claiming that the tech and systems were already available, but it was community desire for improvements that made the difference.
So the question was - is technology the answer or is it mindset change (tech vs marketing question).
The next step was for me to make a statement that if a community TRULY wanted to improve their sanitation and change their practices from unhygienic and unsafe to safe and hygienic (because the COMMUNITY themselves recognises the negative health and financial impacts of their current sanitation systems - and NOT simply because they have been told it's bad by well-meaning NGO's, development bodies and government agencies), then I would do all I could to make sure they got what they needed (whether through resource availability, expertise access or fund raising).
The process I outlined would be:
a) get the data the community needs to establish the solution options suitable for them (problems faced now, solutions tried before this, challenges discovered during those trials, environment - urban, peri-urban or rural, tech options, cost levels, availability of water, space availability, etc etc) (SEE QUESTIONNAIRE LINK BELOW)
b) define the project timelines and activities and get agreement from the community for those
c) establish the likely costs and what sweat equity can be provided from the community to offset the estimated costs
d) define what materials and services we need beyond the communities resources (and then go looking for them close by - there's bound to be an NGO crew doing something like this somewhere to be found nearby:)
e) define exactly what shortfall we will / are likely to have on the cash front
f)find the rest of the cash
So here we are.
The support and input from the Susana community will be hugely appreciated as I would like to see if we the Forum members can (at a distance) support the community in scoping, designing and implementing a successful sanitation project.
I have created a Basic Questionnaire here to start the process (hopefully is useful for not just this project):
goo.gl/forms/zN3N12GsUK
I would appreciate the Forum members feedback and comments on the Questionnaire (what else is needed for basic information, what questions are not clear, what is not required etc)
And I would like to create an informal Working Group on this Project, so please share thoughts on how best to keep this moving along
Core theme though is that the COMMUNITY keeps pushing this along; if they are not interested enough, it won't be successful
Creator of the RealChange Global Impact Fund and MCM GREENMAN GROUP

Solving housing quality , power reliability, water supply and sanitation management in developing countries with private sector impact investors money

Philosophy

* See a problem.
* Make sure it's the real problem (by talking to the people with the problem).
* Find people who are solving this problem somewhere in the world and collaborate - and learn from them to solve the problem
OR
* Create a new solution where none exists
* Find passionate people who care about the problem to help implement solutions

Our solution approach - what's yours?

Dennis McMahon
From Australia; based in Malaysia
www.mcmgreenmangroup.com (R & D and project implementation)

www.RealChangeImpact.com

Funding from the private sector, giving market level returns
You need to login to reply
Re: Sowmyas Indian Community Sanitation Project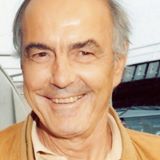 19 Jan 2015 10:12
#11673
by

MGuenard
Hi Dennis
Re: questionnaire
How can you document the questions dealing with religions?
do we have definitive studies and assessments demonstrating that religion plays a determinant role regarding sanitation methods and practices?

Regards
Michel
Biotechnologies for household sanitation
You need to login to reply
Re: Sowmyas Indian Community Sanitation Project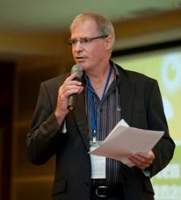 19 Jan 2015 11:53
#11677
by

denniskl
Hi michel
Thanks for the question

I have no studies showing religious practice or beliefs impact on sanitation behaviours, other than perhaps the caste systems of hindu india

But I thought worthwhile including on the cultural section in case there were circumstances worth noting
Creator of the RealChange Global Impact Fund and MCM GREENMAN GROUP

Solving housing quality , power reliability, water supply and sanitation management in developing countries with private sector impact investors money

Philosophy

* See a problem.
* Make sure it's the real problem (by talking to the people with the problem).
* Find people who are solving this problem somewhere in the world and collaborate - and learn from them to solve the problem
OR
* Create a new solution where none exists
* Find passionate people who care about the problem to help implement solutions

Our solution approach - what's yours?

Dennis McMahon
From Australia; based in Malaysia
www.mcmgreenmangroup.com (R & D and project implementation)

www.RealChangeImpact.com

Funding from the private sector, giving market level returns
You need to login to reply
Re: Sowmyas Indian Community Sanitation Project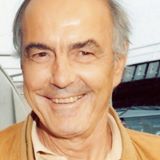 19 Jan 2015 13:14
#11680
by

MGuenard
Dennis

My concern is to NOT stygmatise any religion.
Thus the questionnaire should be very clear as to why there is a question related to religion.
Michel
Biotechnologies for household sanitation
You need to login to reply
Re: Sowmyas Indian Community Sanitation Project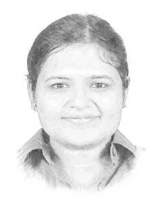 19 Jan 2015 15:01
#11682
by

Sowmya
Dear Dennis,

Firstly, thank you so much for all that you are doing. Yes, I would be happy to work on a CLTS model also. I will send my inputs in a couple of days but, in the meantime, a quick question. You had mentioned this:

Sanitation Impacts - what type of health and other impacts are seen by community members as a result from the current sanitation practices? *
What do they see as the problem of the current sanitation systems and practices? (this will need a community group and / or household and / or individual survey - we can discuss options for this (paper, mobile phone etc)

Would the survey cover only this question or all the questions and present the results for way forward decision?

Warm regards,

Sowmya
You need to login to reply
Re: Sowmyas Indian Community Sanitation Project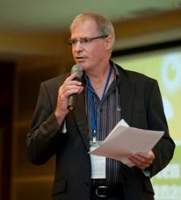 19 Jan 2015 15:21
#11684
by

denniskl
My view is that this survey would cover these 2 questions only and would need either multiple community members (in a single group discussion) or multiple individuals answering the questions.

What we need is a general consensus from the community as to how the majority of people see the problems and impacts of the current sanitation practices; if they recognise serious impacts, it makes the next phase (wanting to change) easier for people to accept. (If I don't see a problem, why will I change?)

The other questions I have listed can be addressed (I believe) from an observational and community group aspect, so don't need individual responses (I may be wrong about this; I often am:)
Creator of the RealChange Global Impact Fund and MCM GREENMAN GROUP

Solving housing quality , power reliability, water supply and sanitation management in developing countries with private sector impact investors money

Philosophy

* See a problem.
* Make sure it's the real problem (by talking to the people with the problem).
* Find people who are solving this problem somewhere in the world and collaborate - and learn from them to solve the problem
OR
* Create a new solution where none exists
* Find passionate people who care about the problem to help implement solutions

Our solution approach - what's yours?

Dennis McMahon
From Australia; based in Malaysia
www.mcmgreenmangroup.com (R & D and project implementation)

www.RealChangeImpact.com

Funding from the private sector, giving market level returns
You need to login to reply
Re: Sowmyas Indian Community Sanitation Project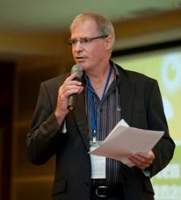 19 Jan 2015 15:32
#11686
by

denniskl
Hi Michel
Great point - I went back to the form to see how I could express the question better (while including religion) - but just kept digging myself deeper and deeper into a hole:)
so took it out and left it at Race / ethnicity / culture - which while it may cover any cultural taboos, also provides the demographic data that is useful
Basic Questionnaire modified:
goo.gl/forms/r0qqM2Jae7
Thanks again
Creator of the RealChange Global Impact Fund and MCM GREENMAN GROUP

Solving housing quality , power reliability, water supply and sanitation management in developing countries with private sector impact investors money

Philosophy

* See a problem.
* Make sure it's the real problem (by talking to the people with the problem).
* Find people who are solving this problem somewhere in the world and collaborate - and learn from them to solve the problem
OR
* Create a new solution where none exists
* Find passionate people who care about the problem to help implement solutions

Our solution approach - what's yours?

Dennis McMahon
From Australia; based in Malaysia
www.mcmgreenmangroup.com (R & D and project implementation)

www.RealChangeImpact.com

Funding from the private sector, giving market level returns
You need to login to reply
Re: Sowmyas Indian Community Sanitation Project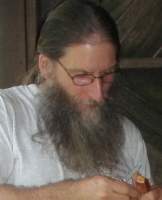 19 Jan 2015 20:26
#11700
by

canaday
Hi Dennis,

This is a great idea. Most of my posts here and on my blog are aimed at making sanitation accessible to whoever wants it, such that it is more a matter of paradigm shift than capital investment. I suggest our goal should be to make available good do-it-yourself manuals on the internet, promote these amply, and be ready as persons to help people figure out complicated situations and answer questions. To some extent this already exists, but the idea would be to strengthen each component.

Count me in.

Best wishes,
Chris Canaday
Conservation Biologist and EcoSan Promoter
Omaere Ethnobotanical Park
Puyo, Pastaza, Ecuador, South America
inodoroseco.blogspot.com
You need to login to reply
Re: Sowmyas Indian Community Sanitation Project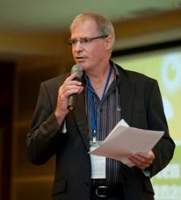 19 Jan 2015 22:55
#11701
by

denniskl
Thanks chris

If we look at any given situation, how do the set of questions strike you for defining a baseline?

Enough?

Too much?

Missing something?

Your comments are in line with the philosophy vehind our JigSaw Puzzle Programme

* give enough project management and "technical/subject matter" training, information, confidence, tools and capability for local community Puzzlers to identify problems in their community (sanitation, power, nutrition, healthcare etc)

* and enough soft skills training so they can work with their community (and external support resources we marshall and make easy to access) to develop suitable solutions - and the appropriate skills to facilitate project acceptance and implementation

The standard plan is to physically deploy the JigSaw Puzzle Training Programme via in-country local partners/agents (ngo's, training companies, etc) as a viable business model (green off grid living as you and i have discussed)

So this process with Sowmya is a type of pre-cursor, allowing us to build out a project step by step and incorporate the learnings in our JigSaw programme

Thanks Sowmya:)!! Looking forward to srepping along this path with you, the community, the involved ngo - and, of course, the susana members
Creator of the RealChange Global Impact Fund and MCM GREENMAN GROUP

Solving housing quality , power reliability, water supply and sanitation management in developing countries with private sector impact investors money

Philosophy

* See a problem.
* Make sure it's the real problem (by talking to the people with the problem).
* Find people who are solving this problem somewhere in the world and collaborate - and learn from them to solve the problem
OR
* Create a new solution where none exists
* Find passionate people who care about the problem to help implement solutions

Our solution approach - what's yours?

Dennis McMahon
From Australia; based in Malaysia
www.mcmgreenmangroup.com (R & D and project implementation)

www.RealChangeImpact.com

Funding from the private sector, giving market level returns
You need to login to reply
Time to create page: 0.258 seconds
DONATE HERE