Sustainable Total Sanitation in Nigeria - implementation, learning, research, and influence on practice and policy (WaterAid America)
7043 views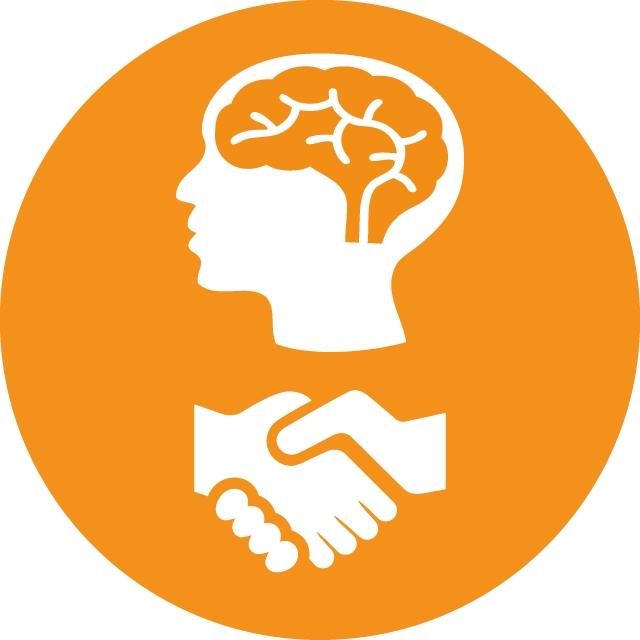 Re: Sustainable Total Sanitation in Nigeria - implementation, learning, research, and influence on practice and policy (WaterAid America)
21 Jul 2016 01:12
#18459
by

Rbroseus
Dear all,
Please find below the most recent updates on WaterAid's Sustainable Total Sanitation project in Nigeria. Please let us know if you have any questions/comments!
- A few blogs which give an overview of WaterAid's work in Nigeria and discuss CLTS in urbanised areas:
www.wateraid.org/news/blogs/2015/decembe...as-sanitation-dreams
www.wateraid.org/news/blogs/2016/june/cl...-and-start-targeting
- A link to WaterAid's website (below) including:
www.wateraid.org/uk/what-we-do/policy-pr...a4-96cd-a370e28da5c2
a) A brief which provides evidence to improve the targeting of CLTS in Nigeria;
b) The 'Deep Dive' (i.e. market research) report undertaken as part of the Sanitation Marketing component of this project;
c) Two posters presented in May 2016 at the WASH Futures Conference in Brisbane (Australia), which investigate how to improve targeting and outcomes of CLTS and explore how we can accelerate sustainable sanitation coverage to achieve universal access by 2030.
Kind regards,
Romain
This message has attachments files.
Please log in or register to see it.
The following user(s) like this post:
AdaOkoWilliams
,
SDickin
You need to login to reply
Re: Sustainable Total Sanitation in Nigeria - implementation, learning, research, and influence on practice and policy (WaterAid America)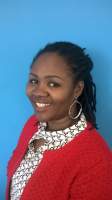 03 May 2016 17:53
#17908
by

AdaOkoWilliams
Hello Sarah,

Apologies that we did not get back to you sooner on your queries. Thank you for your interest in the STS project in Nigeria.

The project is still on course and we have attempted to address the challenges of wide spread open defecation in Nigeria from a rigorous research perspective. Combining information from the research with demonstration of what works and carefully documenting to inform practice change among stakeholders in the country as well as to influence policy change is how we are approaching it.
Nigeria has over a decade experience of using CLTS. We have learnt a lot of lessons but they have been in the most part anecdotal. The STS research component is clearly filling the information and data gap that should help the country move forward from its position of promotion of a single approach to addressing the sanitation challenge.It is emerging now the inadequacies of the application of a single approach to addressing such a difficult problem as open defection in a complex, diverse and heterogeneous context as Nigeria ( a country of over 250 distinct ethnic groups)

One very interesting issue from the project was the assertion of communities to prefer to continually defecate in the open rather than build what they describe as make shift non durable toilets. This was a clear indication of the aspirations of the people and it clearly demonstrated why there was very low levels of latrine uptake ( construction and use) following triggering sessions. By the way in the decade plus years of application of CLTS in Nigeira, ODF attainment rate for triggered communities is about 35-40%. This had previously been almost totally blamed on poor quality of triggering.

Before now, it was also assumed that everyone in the community could not afford standard durable and aesthetically appealing toilets hence at triggering, the only form of toilet talked about was basically ones with use of local materials.
Under the project, this approach has changed in the sense that now, triggering is followed by presentation of options! Through a market research product development process a fusion of different latrine technologies emerged as the WET, Water Easy Toilet and it is being currently promoted within the project with prospects of other models already in view. The important thing is this is responding to the needs and aspirations of the people.

We envisage that post the research phase, there will be huge uptake, literal explosion of the market for the WET in Nigeria. Right now it is only available in treatment communities under the research protocol.

Another major modification to the triggering process is related to the community entry processes. These are being adapted to suit the context in each community. Literacy levels and nearness to cities or town centers is indicative of levels of education and the community's ability to perceive the direction of travel at a triggering session. Where the traditional concept of CLTS suggesting you do not disclose the mission of the triggering team and lead the people to arrive at it much later have been found to be work against the purpose in some instance where communities felt insulted and that affected trust.

On our definition of sustainable sanitation, we are looking at all that is required for anyone who gains access to sanitation to continually have access to sanitation. So we see this beyond the toilet unit installed in a home to all that is required for that toilet to continue to function and provide the desired service for which it was intended. In summary therefore we look at what is required to continuous demand, what is required to an effective supply of all that is required. A system approach is what we apply to define and assure sustainable sanitation. More importantly this is always defined in the context as we realise that what is required for sustainable sanitation in community A may well be very different for Community B.

We would like to hear more of your thoughts on Sustainable sanitation too form the work you are doing.
Very kind regards,

Ada
The following user(s) like this post:
Elisabeth
,
SDickin
You need to login to reply
Re: Sustainable Total Sanitation in Nigeria - implementation, learning, research, and influence on practice and policy (WaterAid America)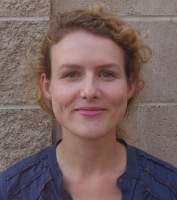 23 Mar 2016 07:56
#17515
by

SDickin
Dear Romain,
Thanks for sharing this work. I would be interested in any updates regarding how you addressed the challenges you mentioned. Have you been able to develop the modified triggering approach that is combined with sanitation marketing?
I am also curious how you are defining and promoting 'sustainable sanitation,' Recently I have been working on an analysis to understand how sustainability is defined differently across different sanitation promotion approaches. It would be helpful to get another perspective.
thanks in advance,
Sarah
Dr. Sarah Dickin,
Research Fellow
Stockholm Environment Institute
Stockholm, Sweden


This email address is being protected from spambots. You need JavaScript enabled to view it.
You need to login to reply
Sustainable Total Sanitation in Nigeria - implementation, learning, research, and influence on practice and policy (WaterAid America)
18 Aug 2015 05:05
#14553
by

Rbroseus
Dear all,
Please find below an introduction to our project which is funded by the Bill & Melinda Gates Foundation. Please let me know if you have any questions or comments. I would be happy to answer them.
Regards,
Romain
Romain Broseus
Program Development Officer
WaterAid America, New York
www.wateraidamerica.org
+++++++++++++
Title of grant:
Sustainable Total Sanitation in Nigeria
Subtitle:
Sustainable Total Sanitation in Nigeria - implementation, learning, research, and influence on practice and policy
Name of lead organization: WaterAid America
Primary contacts at lead organization: Sarah Dobsevage - Director of Strategic Partnerships; Romain Broseus - Program Development Officer; Erin Flynn - Research Manager; Ada Oko-Williams - Technical Support Manager, Sanitation and Hygiene; Adeyinka Oludiran - Head of Program
Grantee location: USA
Developing country where the research is being tested: Nigeria
Start and end date: July 2012 - June 2016
Grant type: Global development
Grant size in USD: $7,424,868 (as per BMGF grant database here )
Funding for this research currently ongoing (yes/no): yes
Short description of the project:
According to the Joint Monitoring Program, 2.3 billion people still lack improved sanitation facilities in 2015 (JMP - WHO/UNICEF. Progress on Sanitation and Drinking Water - 2015 Update and MDG assessment). In sub-Saharan Africa, it is estimated that 229 million people practice open defecation and only 30% of the population has improved sanitation facilities. Nigeria is no exception, where 130 million people practice open defecation or have an unimproved latrine. To address this situation, WaterAid undertook an ambitious project involving implementation, learning, research and wider influencing to improve the effectiveness, efficiency, inclusion and sustainability of total sanitation approaches in three States in Nigeria (Jigawa, Enugu and Ekiti). Total sanitation includes working with and mobilizing the entire community - households, schools, clinics, and public places - to completely eliminate open defecation, as opposed to working with select individuals or promoting a particular kind of latrine.
WaterAid seeks to:
Achieve and sustain Open Defecation Free (ODF) status at the community and household level;
Embed best practices derived from project implementation;
Undertake formal research to understand the effectiveness of community-led total sanitation (CLTS), which is a community mobilization intervention, as well as sanitation marketing, which targets suppliers of sanitation materials, in increasing the coverage and use of improved sanitation; and
Influence the path to scale in terms of State-wide, national and regional policy and practice.
The project will build on WaterAid's experience of applying context- and culture-modified variants of community-led total sanitation* in Nigeria.
* In Nigeria, contextual variants of CLTS include exploring various facilitation approaches to address the specific cultural barriers and taboos that exist around latrines, defecation, as well as menstruation; as well as physical modifications to the structures to adapt to the specific geological terrain of Nigeria.
Goal(s):
To develop a robust, widely accepted and improved sanitation intervention in Nigeria;
To improve the effectiveness, efficiency, inclusion and sustainability of total sanitation approaches in three States in Nigeria, and through project learning, contribute to wider national and regional best practices.
Objectives:
Objective #1: Increase sustainable sanitation access in 500 communities using an improved Total Sanitation approach. The project seeks to attain ODF status in the target communities, enabling all households to construct affordable, improved latrines; and completing the total sanitation picture by ensuring that community and institutions (schools, clinics) are properly served.
Objective #2: Lessons extracted from a structured learning process result in progressive improvements to the total sanitation approach. The project seeks to derive learning from program practice; the learning process can be described as "learning by doing", "action learning", or "action research". In line with the overall goal of the project, it is necessary to document challenges, successes and learnings to provide evidence necessary to influence policies and practice.
Objective #3: Undertake formal research to provide additional evidence on selected key questions. The project also involves a more formal research component, by testing hypotheses around how to improve total sanitation implementation strategies.
Objective #4: Advocate for and influence policy and practice changes at a wider scale (nationally and regionally). Lastly, the project seeks to influence at the state, national, and regional levels by presenting a replicable model of sanitation practice and policy which can be used beyond the geographical limits of this project.
Research and implementation partners:
WaterAid has been implementing the project in collaboration with the Local Government Areas (LGAs) and local NGOs (Community Health Initiative; Justice Development and Peace Initiative, and Society For Water and Sanitation) in three States of Nigeria (Jigawa, Enugu and Ekiti); UNICEF and Concern Universal on the development of sanitation marketing*; and the Water and Sanitation Media Network and the National Water Research Institute. The Institute for Fiscal Studies in the UK is leading the formal research in partnership with the Nigerian consulting company Indepth Precision Consult.
* WaterAid is complementing its Community-Led Total Sanitation (CLTS) approach with a Sanitation Marketing (SanMark) component. SanMark increases consumer demand for improved sanitation and encourages household investment in durable, hygienic improved latrines. Private businesses are engaged as partners and their capacity built to provide affordable, desirable sanitation products and services to customers who would have been otherwise perceived as 'beneficiaries'. WANG has carried out a series of activities which provided in-depth insights into consumer needs and preferences as well as supply chain needs and preferences, all of which have informed the design of products and service models. Developing and testing product prototypes and understanding potential sales and distribution mechanisms are pre-requisite for getting the SanMark project off the ground. This has enabled us to understand why households build latrines, what type of features they like and don't like in a latrine, how much they are willing to invest in an improved latrine, what financial mechanisms exist that they can access credit from, etc.
Links, further readings – results to date:
www.wateraid.org/ng
Note: The following website describes a bit more the research component of the program:
www.isrctn.com/ISRCTN74165567
These two websites might also be useful if you are interested in CLTS and sanitation marketing:
www.communityledtotalsanitation.org/country/nigeria
www.sanitationmarketing.com/
Documents from this project in SuSanA library:
www.susana.org/en/resources/library/details/2207
Current state of affairs:
Now at the end of Year 3 and under Phase 2 (Continuing implementation and research), the project is currently progressing as planned. In July 2014, the Bill and Melinda Gates Foundation awarded WaterAid $1,385,942 in additional funding for sanitation marketing activities under Objective #1 and the formal research component under Objective #3.
Biggest successes so far:
WaterAid and partners implemented CLTS in 15 LGAs in Ekiti, Enugu and Jigawa States, completed the research baseline in nine LGAs in Ekiti and Enugu states, and developed a sanitation marketing implementation guide. In terms of access to sustainable sanitation in our intervention communities, we have observed substantial household motivation and community participation. We expect the percentage of households with improved latrines to increase because of sanitation marketing that will bolster the supply-side of our interventions and provide affordable materials.
In addition, one of the greatest successes of WaterAid's work in Nigeria is our comprehensive approach towards partnering, involving local communities, civil society and key stakeholders at various government levels in project activities. For example WaterAid, in partnership with UNICEF, is supporting the Government of Nigeria and the private sector to catalyze and develop the local market for sanitation to encourage low-income households in the target communities to invest in and use improved, durable toilets they want and can afford.
Main challenges / frustration:
The unprecedented violence in Abuja and northern Nigeria in 2014 and restrictions on movement and travel leading up to national elections in 2015 affected the overall project implementation. Within the 2 years of implementation, we have also observed specific challenges around CLTS-triggered communities maintaining their ODF status as well as identifying suitable and critical learning topics during action-learning sessions. In Ekiti, some community members, who had built unimproved latrines that they did not want to use, expressed a preference for standard water-based toilets despite their prohibitive cost. We expect to address this through modified triggering combined with sanitation marketing to offer an affordable and desirable mid-range solution. We are exploring solutions to see how they can accelerate uptake and latrine use.
You need to login to reply
Time to create page: 0.298 seconds
DONATE HERE