Webinar "Wastewater reuse. A second life for an essential resource: the example of greywater" - 14 November 2018 (recording now available)
2352 views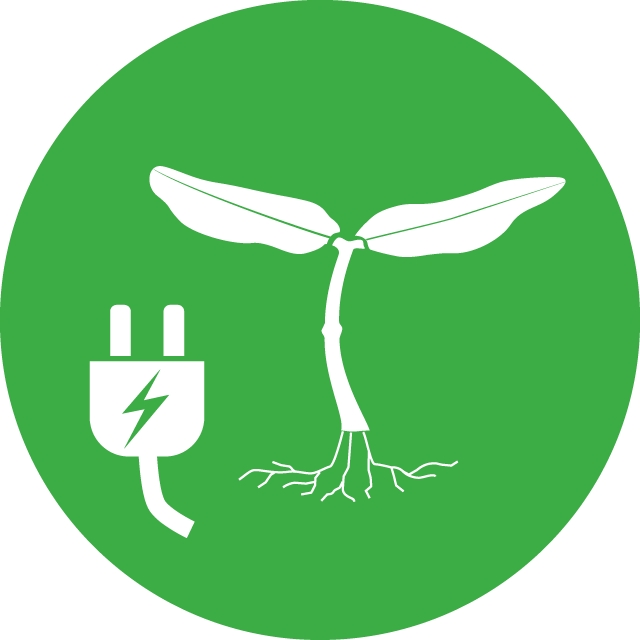 Re: Save the Date: Webinar "Wastewater reuse. A second life for an essential resource: the example of greywater" - Wednesday, 14 November 2018, 5:00 - 6:00 PM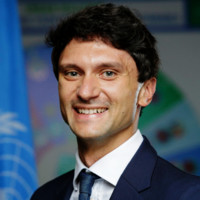 11 Dec 2018 14:04
#26722
by

riccardozennaro
You need to login to reply
Re: Save the Date: Webinar "Wastewater reuse. A second life for an essential resource: the example of greywater" - Wednesday, 14 November 2018, 5:00 - 6:00 PM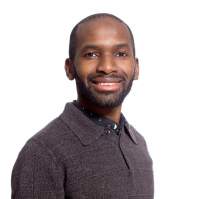 19 Nov 2018 09:50
#26492
by

ddiba
Hi Riccardo,
Is the recording of this webinar available anywhere, for the benefit of those who might have missed it?
I have checked the webinar announcement page on UNEP's website and it says nothing about a recording so I'm wondering...

Regards,
Daniel
Daniel Ddiba
Co-lead for SuSanA WG5: Productive sanitation and food security
Research Associate at Stockholm Environment Institute
www.sei.org/revamp
Skype: daniel.ddiba
LinkedIn: Daniel Ddiba
Twitter: @DanielDdiba

You need to login to reply
Save the Date: Webinar "Wastewater reuse. A second life for an essential resource: the example of greywater" - Wednesday, 14 November 2018, 5:00 - 6:00 PM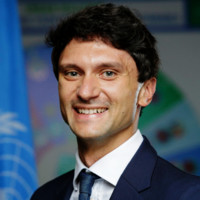 05 Nov 2018 07:29
#26404
by

riccardozennaro
We are excited to announce our next webinar on "
Wastewater reuse. A second life for an essential resource. The example of greywater
"! The webinar is scheduled for
Wednesday, 14 November 2018, 5:00 PM – 6:00 PM
Nairobi time.
Webpage:
www.unenvironment.org/events/un-environm...ce-example-greywater
Registration link:
register.gotowebinar.com/register/4660465146598663170
[/color][/color]
Organizers[/b]
The webinar is organized by the Global Wastewater Initiative (GW²I), a multi-stakeholder platform bringing together UN agencies, international organizations, governments, scientists, the private sector and non-profit organizations with the goal of information-sharing and cooperation for an effective and comprehensive response to the challenges posed by wastewater management.
The Global Wastewater Initiative (GW²I) is hosted by the Global Programme of Action for the Protection of the Marine Environment from Land-Based Activities (GPA) of UN Environment, an intergovernmental cooperation mechanism that aims to prevent the degradation of the marine environment from land-based activities. Initially established to address nine source categories of marine pollution (sewage, persistent organic pollutants, radioactive substances, heavy metals, oils, nutrients, sediment mobilization, litter and physical alteration and destruction of habitat), the Programme has, since 2012, focused on marine litter, nutrient pollution, and wastewater. Together with its partners and through the Global Wastewater Initiative (GW²I), the GPA seeks to enhance the understanding of wastewater as a resource and works on various issues related to sustainable wastewater management including policy guidelines, technology, knowledge generation, capacity building, and awareness-raising.
The Grey Water Project, a member of the Global Wastewater Initiative (GW²I), is a non-profit organization based in Fremont, California, and founded in 2016 with the goal of promoting the reuse of grey water. Since then, the Grey Water Project has been working to build capacity on the safe reuse of greywater and to promote water conservation. The organization is also engaged in research activities and has helped to install greywater reuse systems.
The following user(s) like this post:
danipa
You need to login to reply
Time to create page: 0.224 seconds
DONATE HERE