A Business Plan of Action for Blackwater/Greywater Separation and Recycling Systems
5747 views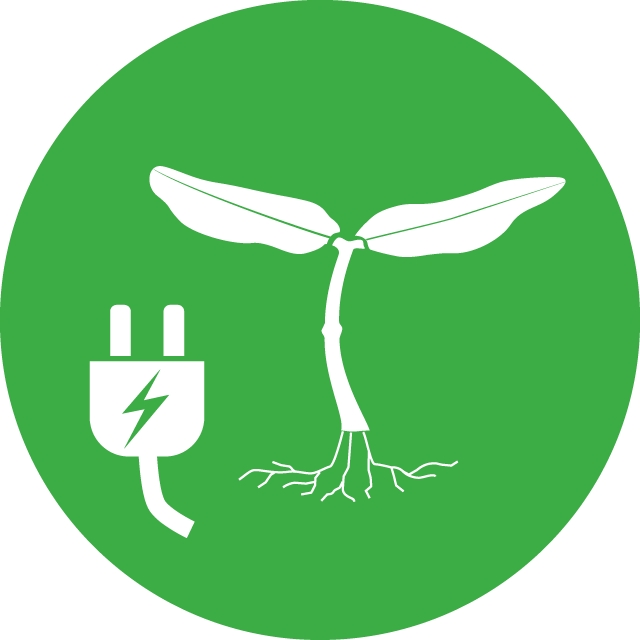 Re: A Business Plan of Action for Blackwater/Greywater Separation and Recycling Systems Letter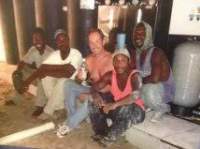 16 Aug 2015 02:17
#14518
by

clint
August 9, 2015
Mayor Steve Kane
City of St. Francis
23340 Cree Street NW
St. Francis, MN 55070
HUMAN ENDEAVORS
Dear Mayor Kane,
RE: Decentralized/Onsite Alternative to Piped Water and Sewer Proposal Request
On the City of St. Francis, MN website, I recently read about your water and sewer customers being presented with a 100% increase in their future water and sewer rates based upon the design, permitting, financing, construction and operation of a traditional/conventional piped water and sewer system. Human Endeavors Company and Foundation can offer your community a much more economical, natural and environmental solution to prevent that increase. The Human Endeavors solution is financially responsible, environmentally sound, and produces immediate positive results and is sustainable.
As Human Endeavors founder, I would appreciate the opportunity to present a decentralized/onsite water and wastewater treatment and recycling proposal/option to the Community of St. Francis. Since 1972, I have been involved in sustainable construction practices and have specialized in environmental water and wastewater supply, treatment and recycling technologies.
When compared to existing and proposed sewer and septic treatment capabilities, Human Endeavors installations above and below the Arctic Circle in Alaska, in Minnesota, and as far south as Belize, have exceeded economic, operational and environmental performance expectations.
From time long past, human bodily excretions and all organic kitchen scraps were considered WASTES to be removed from the site of origin. However, that thinking is obsolete as the assumed WASTE can now be organically and naturally converted ONSITE into a SAFE FERTILIZING RESOURCE. When installed, operating, and maintained, Human Endeavors technologies will become an entirely new 'green' market for the agricultural industry utilizing Mother Nature's principles of biological decomposition to produce a rich soil amendment out of the RESOURCES previously considered WASTES. Returning those organic/natural soil amendments to our farm fields will also eliminate the need for synthetic fertilizers from petroleum products.
Human Endeavors' technology adheres to R. Buckminster Fuller's philosophy of being 'Productive instead of Consumptive.' Following Fuller's lead, by converting waste into a resource, the Human Endeavors decentralized approach to water supply and wastewater treatment will serve as the technological cornerstone for economic development. More than just providing local management with recycling water and organic resources, this approach will produce countless new job opportunities; will be more effective, efficient, and environmentally-friendly; will save money for the customers; and produce income instead of debt for the City of St. Francis.
Human Endeavors offers two separate technologies that can be used independently or in conjunction with each other. The Blackwater Composting System aerobically converts human and organic kitchen refuse naturally into a safe agricultural soil amendment with no odor. The Aerobic Greywater Recycling System filters and disinfects the greywater, which can then be safely reused for irrigation. The addition of reverse osmosis filtration membranes can further recover 95% of the treated and disinfected greywater, which can then be safely recycled for total potable reuses, to include drinking.
15244 68th Place North, Maple Grove, MN 55311 – 763-519-0114 OFFICE – 612-562-3867 CELL –
This email address is being protected from spambots. You need JavaScript enabled to view it.
Mayor Steve Kane
Page 2
The Benefits of the Human Endeavors Technology Packages are;
1. No federal, state, county or city money/permits are involved, needed and/or required.
2. Each Package would include water storage, wastewater treatment, and greywater recycling systems, all to be contained in an 8' x 8' x 20' steel building or concrete vault situated above or below-ground with outside accessibility and communication, heating and plumbing piping connected to the residence.
3. Under a Human Endeavors' license, the City of St. Francis leases the Package to the customer and establishes a monitoring and maintenance contract between the customer and the City of St. Francis.
4. With the leasing contract in place, at least one Human Endeavors Package would be installed in every residence and building. By the City of St. Francis, the customer would initially be charged less than the existing rate per gallon of internet monitored water utilized for both blackwater composting and greywater treatment and recycling. As manufacturing quantities and efficiencies increase, the price of water and wastewater manufacturing and associated services provided to the customer would proportionally decrease.
5. The underground vaults would serve dual purposes, both as water systems and also as separate emergency shelters for families and business owners from extreme weather events such as tornadoes, hurricanes, earthquakes, fires, etc.
6. Packages are individually designed based upon the estimated amount of water to be used. The Packages are completely pre-manufactured, assembled, installed onsite in a decentralized configuration, where they are monitored, and serviced by locally trained City of St. Francis employees.
7. For both residential and business customers, onsite recycled greywater is aerobically treated, then filtered, disinfected with ozone, and finally treated to the highest quality in the water industry utilizing reverse osmosis with a 95% recovery rate. No chemicals are needed.
8. Human Endeavors' installed Monitoring Packages have the capability of adding many additional features and services to the customer's residence/business. Monitoring can also include security and fire, with savings for the customer and increased revenue for the City of St. Francis.
9. Septic pumping, organic garbage removal, and disposal industries would convert their heavy trucks to lighter-weight vehicles because in the natural, organic, and composting process, the volume and weight are reduced dramatically by over 90%. Public wastewater-related health issues no longer apply because composting is Mother Nature's 'Time and Temperature' aerobic process of natural transformation, and therefore, can be safely removed for reuse on crops without concern.
10. Those previously wasted RESOURCES then can be safely sold to the agricultural industry as fertilizer. This not only reduces the impact on the highway infrastructure, but it also produces revenue in sales and reduces the need for synthetic fertilizers. Existing sewer disposal options cost money, require land acquisition, maintenance, legalities, promote run-off and pollute our water supplies.
11. The Human Endeavors Technologies also will be able to solve any existing and/or future water and sanitation issue because every system would be uniquely decentralized and self-sustaining.
12. If there is an operational issue, the source of the problem is immediately identified via the internet and a service person is dispatched. The expense would be minimal to either the customer or the City of St. Francis, and any individual malfunction does not affect ANY other property.
13. Human Endeavors technologies eliminate the threat of bio-terrorism of our centralized water resources/supplies. They also reduce household and business organic resources currently being sent to landfills by at least 50% compared to hauling and disposal costs. The need for water is reduced by 40-95% and wastewater pollution to the environment by 95-100%.
14. Last, but not least. Human Endeavor's performance is guaranteed.
Mayor Steve Kane
Page 3
While on your City's website, I also discovered the 'Liquid Asset Minnesota' video. That video shares the replacement and planning problems faced by Minnesota communities, yours included, when trying to finance and construct the outdated infrastructures of piped water and sewer systems. According to the projected estimate on the video, taxpayers will simply not be able to afford the billions of dollars required to continue the existence of piped water and sewer technologies in Minnesota or anywhere.
To help you better understand my position, I'm including a quote from a short article entitled, Farewell to 'FLUSH AND FORGET', by Lester R. Brown, a renowned Environmental Activist.
"In urban settings, the one-time use of water to disperse human and industrial wastes is becoming an outmoded practice, made obsolete by new technologies and water shortages. Water enters a city, becomes contaminated with human and industrial wastes, and leaves the city dangerously polluted.
The current engineering concept for dealing with human waste is to use vast quantities of water to wash it away, preferably into a sewer system where it will be treated before being discharged into the local river.
The 'flush and forget' system is expensive, water-intensive, disrupts the nutrient cycle, and is a major source of disease in developing countries. For cities, the most effective single step to raise water productivity is to adopt a comprehensive water treatment/recycling system, reusing the same water continuously.
The existing water-based waste disposal economy is not viable. There are too many households, factories, and feedlots to simply try and wash waste away on our crowded planet. To do so is ecologically mindless and outdated – an approach that belongs to an age when there were many fewer people and far less economic activity."
Enclosed is a packet of information and testing documentation for your review to give you a little background on the accomplishments achieved by the Human Endeavors Company. You'll find:
- Information on the Human Endeavors' innovative technologies of greywater recycling, and wastewater treatment through blackwater composting
- Historical documentation of successful 'Energy Efficient' projects I have designed and created in construction
- My resume' of accomplishments containing:
1) A 1988 US Department of Energy National Award for 'Energy Innovations'.
2) A 1988 Alaskan Legislative Award for my 'Environmental Achievements.'
3) Newspaper/magazine articles documenting the historical development of my Blackwater and Greywater 'Separation and Treatment' technologies.
4) Over the past 25 years, I have been awarded three US Environmental Process Patents for my earlier water and wastewater treatment and recycling inventions.
If you need additional information or copies prior to my presentation, just let me know. I look forward to presenting the Human Endeavors opportunity to the City of St. Francis.
Sincerely,
Clint Elston
Executive Officer
cc: City of St. Francis Board Members and City Administrator
This message has an attachment file.
Please log in or register to see it.
You need to login to reply
A Business Plan of Action for Blackwater/Greywater Separation and Recycling Systems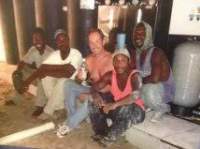 15 Aug 2015 12:02
#14512
by

clint
Dear Group,
After trying to communicate with the regulatory and academic communities for over 40 years with very little success because of job protectionism I am attaching a letter* sent to the City of St. Francis, MN describing the contract and lease agreements associated with private industry eliminating the roadblocks for alternative water and sanitation decentralized onsite recycling technologies.
This is possible because Human Endeavors has the potential for 'No Discharge' and Total recycle of all resources.
As R. Buckminister Fuller taught, designing 'Productive Dwelling Units instead of Consumptive' is sustainable.
Thank you,
Clint Elston
* See following post (note added by moderator)
You need to login to reply
Time to create page: 0.305 seconds