Health survey versus health education of wastewater users in Mexico
5607 views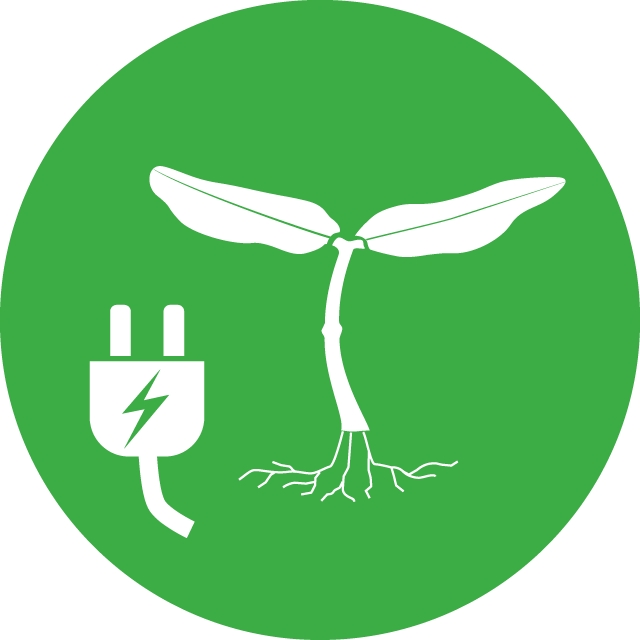 PhD candidate with the WEDC at Loughborough University (UK), looking into the recycling of water and nutrients to improve the resilience and food security of smallholder farmers a, and particularly how to foster an enabling environment for the successful implementation of sustainable & safe schemes at scale (e.g., behavior change, governance)

Less

Posts: 6
Likes received: 0
Re: Health survey verses health education of wastewater users in Mexico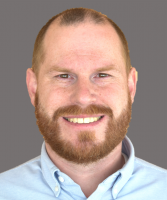 01 Apr 2021 13:19
#31957
by

dgalibourg
Hi Janna,

The kind of situation you described is very much what I'm looking for for my PhD project. How communities work (with their local governments) to stir things and make wastewater irrigation safer when reaching an adequate treatment level is unlikely to happen in the short term.

So I am curious to know how things went in your case?

Best regards,
David
David Galibourg
Doctoral researcher
WEDC, Loughborough University, UK
You need to login to reply
Re: Health survey verses health education of wastewater users in Mexico
28 Jan 2015 23:51
#11789
by

jannaowens
Kai,
I always learn so much on the forum, but this well-written response above and the video were just the perfect fit. All the key elements are included, and to those that have not done this before it is logical.
Yes, some actions have been tried in the past, but not as part of an organized campaign that spread out to include other things. I convey the thanks also of the community we are advising. I will let you know how this evolves with bringing all stakeholders into the game!

Best wishes;
Janna
The following user(s) like this post:
KaiMikkel
You need to login to reply
Re: Health survey verses health education of wastewater users in Mexico

27 Jan 2015 20:54
#11763
by

KaiMikkel
Janna,
Christoph recently posted a link to the following video in another
post
but it aligns, I think, beautifully with the challenges that you are facing in your community in Mexico:
The concept of the "social audit" is pretty much what I was advocating on behalf of although, admittedly, I hadn't heard the term before. Does this help?
You need to login to reply
Re: Health survey verses health education of wastewater users in Mexico

16 Jan 2015 23:58
#11642
by

KaiMikkel
Janna - Its seems to me that you might need to consider a more holistic approach to this struggle. You mention an NGO but are you working at all directly with the local community? In other words, are you on your own when it comes to applying pressure to local officials or do you have the full support and backing of the local people? And is your NGO majority Mexican in its staff profile?

This sounds like an organizing challenge to me. In other words, one that requires (not necessarily in this order) first, an educational component that focuses on the widespread dissemination of information critical to raising people's understanding of the problem - identifying the various players and the problems's causes and effects - and the various methods by which the problem can be overcome. Second, a capacity building exercise aimed at growing leaders young and old from amongst the population(s) most affected. Local people need to care about this issue and they need to step forward themselves and reach out with other affected people and groups, otherwise you're just yelling into the void. And they are there, likely already at work on this issue and simply in need of support. Third, meetings, meetings, meetings - all conducted in Spanish and all led by local Mexicanos/as. Fourth, locating and learning from people who have faced and overcome similar struggles in nearby communities (or, if no nearby examples exist, than further afield in other parts of Mexico). Fifth, a combination of letter writing, signature gathering (vis-a-vis a petition, etc.), street theater, marches, (and, if need be, direct action) coupled with media exposure and fundraising, all focused on applying increasing amounts of pressure onto local and state officials and onto area businesses (the really big ones) who are no doubt benefiting from the lax enforcement environment (and at least some of whom, I'm betting, are owned and operated by US or other western corporations). Is industrial agriculture at all in play here? They are a powerful but not entirely unresponsive sector of the economy in Mexico as they are often part- or fully-owned by foreign entities and can be shamed into action.

And for some background, there's good history in contemporary Mexico of promoting and constructing sustainable alternatives to legacy water delivery and legacy wastewater management systems. I'd learn all I could about these successes and seek out the folks who are behind them.
The following user(s) like this post:
jannaowens
You need to login to reply
Re: Health survey verses health education of wastewater users in Mexico
10 Jan 2015 22:05
#11555
by

jannaowens
Good question! The municipal wastewater system is a stand-alone agency that operates the collection system, the treatment plant and dispersal of treated water. It is supposed to abide by Federal Laws established in Mexico, but as is the common case, there is no enforcement. Three years of attempts have brought no actual relief for a city that does not process 50-70% of its municipal wastewater. Its just dumped into the river or networks into the fields through a dedicated system. No control by the people, no municipal concern despite numerous requests for meetings.

The poor ejido farmers are grateful for this untreated wastewater at no cost. However, there is also no practical instruction on protective strategies of its use, or regulation enforced as to the fate of the crops grown this way. I once watched a child pick a squash blossom drooping into the dirty water, a woman tucked it in her bag, and touched the child's face with contaminated hands. They simply don't know the full risk involved!

As to your reply, maybe an educational focus would instill them with some precautions to health risks, and bring this reclusive group into the larger stakeholders group. But what is a good protocol to follow in health risk education?
You need to login to reply
Re: Health survey verses health education of wastewater users in Mexico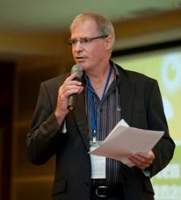 10 Jan 2015 21:36
#11554
by

denniskl
Hello janna

My first question is whether the residents have any control on the outflows - is waste water management a centralised system or decentralised?

If they have control, then sure, behavioural change-directed awareness programmes are a good idea because they can decide, based on new knowledge, if the change is warranted (and what the changes can be)

But if they don't and can't control, how is educating the people of any help to the situation?

Unless that is a pre-cursor to gaining a groundswell of community support to pressure the authorities (which is ok too provided the strategy us clear:)
Creator of the RealChange Global Impact Fund and MCM GREENMAN GROUP

Solving housing quality , power reliability, water supply and sanitation management in developing countries with private sector impact investors money

Philosophy

* See a problem.
* Make sure it's the real problem (by talking to the people with the problem).
* Find people who are solving this problem somewhere in the world and collaborate - and learn from them to solve the problem
OR
* Create a new solution where none exists
* Find passionate people who care about the problem to help implement solutions

Our solution approach - what's yours?

Dennis McMahon
From Australia; based in Malaysia
www.mcmgreenmangroup.com (R & D and project implementation)

www.RealChangeImpact.com

Funding from the private sector, giving market level returns
You need to login to reply
Health survey versus health education of wastewater users in Mexico
10 Jan 2015 16:34
#11553
by

jannaowens
Greetings. First let me thank the forum for the invaluable advice made available to all. I am working on a project in a sizable community in central Mexico with a group of NGOs. My organization has characterized the quantity and quality of untreated wastewater flows entering the low-income area's fields for irrigation or into the river and reported on this information. However, no one is able to get either local elected officials or national government interested. So no progress anywhere.
The NGOs are debating funding a survey of the affected populace to establish detrimental health affects because of this exposure. As that is not my area of expertise, I can only surmise the assets needed for this, as well as experienced surveyors. Our organization would prefer using those same assets to educate the affected community in measures that can be taken to reduce the impact of the exposure to the wastewater and its crops.
The primary goal is to open the entire community in conversation on managing wastewater, more appropriate irrigation options and reducing impairment of the local waters. Until that happens, I'd like to see the users of this untreated waste having a better chance! Please advise on approaches.
Best regards,
Janna Owens
You need to login to reply
Time to create page: 0.259 seconds
DONATE HERE