Ph.D. thesis: Assessment of black water source-separation sanitation system using LCA and life cycle costing (Charles Tibodeau, Canada)
4077 views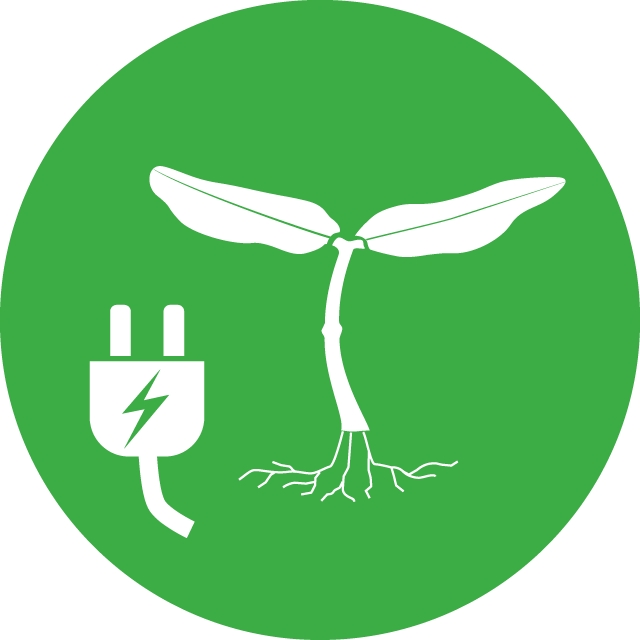 Ph.D. thesis: Assessment of black water source-separation sanitation system using LCA and life cycle costing (Charles Tibodeau, Canada)
24 Sep 2014 14:56
#10295
by

charlesthibodeau2030
Hello everyone,
After many years of work, it's a pleasure to share with you my Ph.D. thesis that is entitled: "ÉVALUATION ET DÉVELOPPEMENT DE SYSTÈMES D'ASSAINISSEMENT SÉPARATIF DES EAUX NOIRES À L'AIDE DE
L'ANALYSE ENVIRONNEMENTALE DU CYCLE DE VIE ET L'ANALYSE DU COÛT SUR LE CYCLE DE VIE"
(Assessment and development of black water source-separation sanitation systems using life cycle assessment and life cycle costing)
. The thesis is
bilingual
: the introduction, state of the art, research hypothesis and the discussion sections are in french and the three articles published through the doctoral studies (results sections) are in english. There is an abstract in english too.
The general goal was to go further initial considerations usualy evoked when we talk about "ecological or sustainable sanitation systems", which is mainly water reduction, nutrients to farmlands, decentralisation, etc., by considering all materials, water and energy (input) and emissions (ouput) through the system life cycle for the three sanitation steps (collection, treatment, recycling of treatment by-products) in order to assess their overall environmental impacts and cost. The study compares a black water source-separation system (based on the black water system implemented in Flintenbreite-Lübeck system (Germany)) with a conventional system in the context of an industrial country (Québec, Canada). The study has some limitations (e.g. process data quality and impact assessment method of metals), but brings scientific knowledge further by identifying the most important processes (components or steps) and proposes development pathways which could improve both its environmental and economic performance.
Thanks to all the people involve in this forum that help me to make this thesis come true!
If you have any questions about it, don't hesitate!
Cheers,
Charles
Québec, Canada
This attachment is hidden for guests.
Please log in or register to see it.
This message has an attachment file.
Please log in or register to see it.
The following user(s) like this post:
jkeichholz
,
Elisabeth
,
canaday
You need to login to reply
Re: Ph.D. thesis - Assessment of a black water source-separation sanitation system

27 Sep 2014 12:13
#10315
by

AquaVerde
Dear Charles,
Thanks for sharing your Thesis.
Reading through your Thesis and coming across the heavy metal issues in wwtp's sludge, I remembered again on a long time past conversation with a team member of an "alternative technology, AT" study group at TU Berlin. They tried to mimic a nutrients circle by using their Berlin laboratory, by a Vietnamese toilet type which is part of a fish pond. Unfortunately, they had to stop the whole study, as they could not find the source of building up heavy metal contamination within fish, which was planted for eating by the study team members.
Very much later when listening about circular economy to Prof. Braungart who stated:
..."eco"- toilet paper made from recycled paper "may" contain halogenated hydrocarbons, dioxins and heavy metals from print products. ... "So when toilet paper gets made out of the stuff, three to five million liters of drinking water ends up contaminated by just one kilogram of toilet paper..."
This reminded me on past TU Berlin study. Many of us experience nowadays on a daily basis the awful stinking of a print product in our hands (me lately a cheap offset-printed flyer and all news papers).
As this "eco"- toilet paper made from recycled paper maybe only be one of many possible contamination sources, maybe you (or others) could recommend me some studies/literature on "
toilet paper made from recycled paper and its possible contamination to sludge from wwtp's
".
Last not least I like very much your
Creative Commons license
(
en.wikipedia.org/wiki/Creative_Commons_license
), it should be a policy for every study made by public money.
I hope susana.org's censorship will keep this posting.
Best Regards,
Detlef
The following user(s) like this post:
JKMakowka
You need to login to reply
Re: Ph.D. thesis - Assessment of a black water source-separation sanitation system
28 Sep 2014 19:18
#10316
by

charlesthibodeau2030
Hello Detlef,

I have not heard and look for any heavy metals in "eco"-toilet paper. The metal issue stated in the thesis lies maily on metals in wasterwater coming from pipes (copper) and transportation and spreading machinery (zinc) that will eventually be spread on farmlands. The environment impacts of these metals are not well characterized in existing LCA impact assessment methods (overestimation at least for ecosystem quality indicator). However, new methods will be available soon.

Moreover, we have to remember that heavy metal concentration in sludge is about the same than that of animal slurry and about two - three times more than natural background level in the soil.

I agree with you Detlef, all public-funded researches should have the license Creative Commons that allows to distribute the work without the permission of the author, except for commercial use.

Have a good day,

Charles
You need to login to reply
Re: Ph.D. thesis - Assessment of a black water source-separation sanitation system
28 Sep 2014 21:38
#10317
by

jkeichholz
You need to login to reply
Re: Ph.D. thesis - Assessment of a black water source-separation sanitation system
29 Sep 2014 14:33
#10325
by

charlesthibodeau2030
Thanks!
The concept of this toilet paper is interesting... it would be nice to perform an LCA on it and compare it with "classic" toilet paper to know all the environment advantages and maybe disadvantages.

Ciao
Charles
You need to login to reply
Re: Ph.D. thesis - Assessment of a black water source-separation sanitation system
29 Sep 2014 15:28
#10327
by

jkeichholz
You need to login to reply
Re: Ph.D. thesis - Assessment of a black water source-separation sanitation system
01 Oct 2014 15:49
#10354
by

charlesthibodeau2030
Hello Jurgen,

Thanks for sharing this document that is interesting... I'll may have the time to read it later on, but I understand that LCA don't provide the road map for innovation... that is for sure, but help to give the big picture of the product impacts. Positive effects? Well, do you mean that since a products has less impact then another one, it is positive? The same will economic aspect? For the social side, it is hard to measure with existing UNEP-SETAC frameworks... but I know that methodology development is going on and should be applied to measure this... but what will look like the "global" road map for innovation integrating all these aspects?

Cheers,

Charles
The following user(s) like this post:
Lars
You need to login to reply
Time to create page: 0.261 seconds