Wastewater reuse scheme in Braunschweig, Germany - is this an ecosan system? Is it good/sustainable?
29.7k views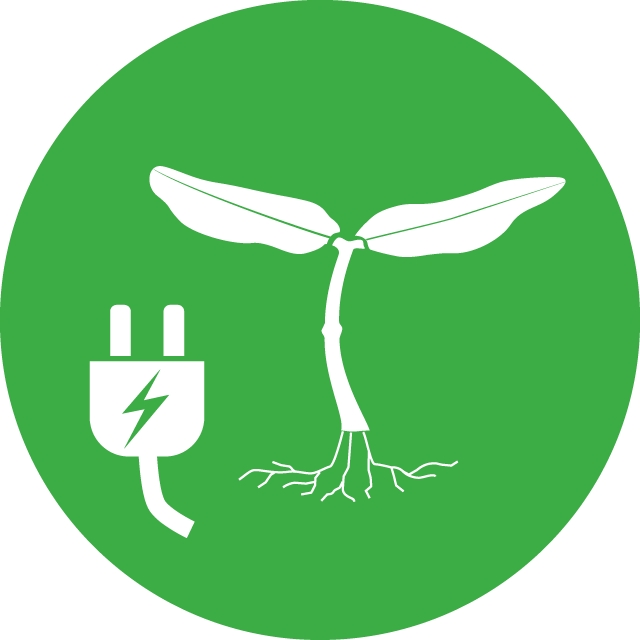 Wastewater reuse scheme in Braunschweig, Germany - is this an ecosan system? Is it good/sustainable?

09 Sep 2014 20:04
#10089
by

KaiMikkel
Note by moderator (EvM): Kai's post is referring to this post by Arno:
forum.susana.org/forum/categories/39-any...here-a-problem#10029

Kai's post and the ones the followed until 11 September have been moved into a new thread to make it easier to follow the discussion.

Posts about sewage sludge (toxic sludge) have now been moved out of this thread into a separate thread here .
++++++++++++
Thanks to all - I'm thoroughly enjoying this discussion.
Arno - this seemed to slip by, but with all due respect, how exactly is the "Braunschweig Model" ecosan? To me this seems the antithesis of ecosan. Isn't it just a glorified centralized system of sewers (and thus sewage), wastewater treatment plants and land application of wastewater and sludge? Just because the treated wastewater and sludge is dumped onto agricultural land rather than into surface waters (or, for that matter, into landfills or into our gardens by way of Class A sludge processing) doesn't make it ecosan. Generally speaking, most of the same risks that exist in our legacy sewered systems exist here (industrial toxics and excessive use of drinking-quality water being the most obvious standouts). As far as I'm concerned, any drain that leads to a wastewater treatment plant is by definition not part of an ecosan approach. Or am I missing something?
I look forward to your reply.

You need to login to reply
Re: Ecosan - what is it really? And what is the problem with ecosan? Is there a problem? Too much ecosan in SuSanA?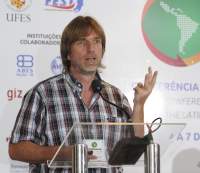 09 Sep 2014 22:15
#10090
by

christoph
Dear Kai,
a) have a look at the definition of ecosan - Elisabeth posted the definition in the first post of this thread. Sewer or not does not define ecosan.

b) I think the "Braunschweig Model" could be discussed very much I agree, but basically.... the use of water and sludge on land for creating crops in a controlled manor, controlling nutrient use and heavy metals and other substances is a very good start in my eyes. But I agree there is a lot of potential to enhance energy use, etc.

c) "excessive use of drinking-quality water" - Braunschweig used 113 l/pe in 2012 . I consider this a very good number (I understand the point that you are talking about drinking water for toilet flush … but in the worldwide reality this is not a bad number).

So I guess one could call it an Ecosan model, even though I as well don´t feel that comfortable about it, as it was born out of the history of land application and not with a view to reuse.

Christoph
You need to login to reply
Re: Ecosan - what is it really? And what is the problem with ecosan? Is there a problem? Too much ecosan in SuSanA?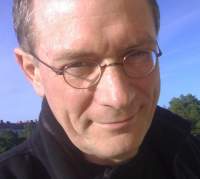 10 Sep 2014 00:24
#10091
by

arno
Kai/Christoph
Have a look at the diagram here that describes the Braunchsweig system including the energy production.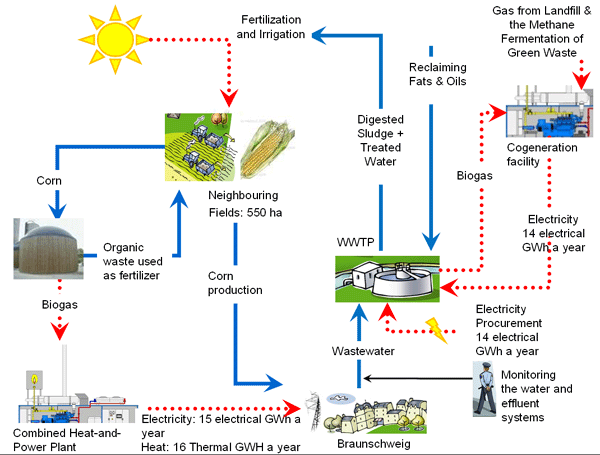 It's a question of semantics if you can't call this ecosan. Applying digested sludge on arable land to produce food for local consumption is a major feat since all the upstream sources of toxins need to be regulated. This is very much like the REVAQ certification system we have in Sweden for STPs. The sludge produced in the certified STPs can be used in food production thus guaranteeing eg that the heavy metals like cadmium are not a source of risk.
Arno Rosemarin PhD
Stockholm Environment Institute


This email address is being protected from spambots. You need JavaScript enabled to view it.


www.sei.org
www.ecosanres.org

You need to login to reply
Re: Ecosan - what is it really? And what is the problem with ecosan? Is there a problem? Too much ecosan in SuSanA?

11 Sep 2014 02:04
#10109
by

KaiMikkel
First, for the record, I don't at all think there's "too much ecosan" on this forum.

Second, arno - thanks for responding to my question and also for supplying the diagram.
However, this is the pictorial diagram describing ecological sanitation that I'm most familiar with:
Source: "Ecological sanitation cycle-en" by Barbetorte - Own work by uploader ; original diagram by GTZ. Licensed under Creative Commons Attribution-Share Alike 3.0 via Wikimedia Commons -
commons.wikimedia.org/wiki/File:Ecologic...itation_cycle-en.svg
...and you will note that nowhere in the image is there depicted a sewer (or any of the "baggage" that accompanies it). Also, since its physically impossible to patrol sewers to ensure that only the safest materials are disposed of in them (i.e. toxic-free washwater and sodium-free soaps) there's no way that the sludge being produced in the Braunchsweig system isn't identical in composition to the sludge that's produced elsewhere in every other sewered system; in other words laced with industrial toxics, excess pharmaceuticals, radionuclides, antibiotic resistant bacteria, etc. You wrote, "...since all the upstream sources of toxins need to be regulated," but that just isn't at all the case (and will never be the case in a system based on centralized sewers as long as the chemical industrial complex exists). Our sewers are nothing if not soups of synthetic toxins.
So, I don't think its a matter of semantics so much as its Braunchsweig's system just not being ecological (and therefore not ecosan). Am I off-base in saying that among other things the last thing that purveyors of ecosan wish to see is the creation of toxic sludge followed by this highly toxic material then being dumped on agricultural land (or in our gardens, etc.)? As I wrote before and from what I can still tell, aside from the land application of wastewater, there's basically no difference between the Braunchsweig model and the legacy wastewater infrastructure that those in the industrialized world are familiar with.
Here's the test. We have to ask, "Where's the ecosan?" In other words, where are the dry toilets? Where's the source separation? Where's the curbside collection service (for the byproducts of ecological toilets)? Where's the onsite greywater? Where's the onsite rainwater harvesting and storage? Where's the SuDS/green infrastructure? Where's the centralized facility for composting ("co" or otherwise) desiccated feces? Where are the centralized holding tanks for urine? And on a broader level, where's the low-energy footprint and where are the safe and low-cost sanitation solutions that will stand the test of time? When I look at the Braunchsweig model all I see is a conventional (read "legacy") system comprised of centralized and pressurized house-to-house water delivery, flush toilets, drains that empty everything (washwater, greywater, yellow water, blackwater and everything else that gets poured down drains and flushed down toilets) into an extensive sewer, all leading to a wastewater treatment plant which churns out toxic sludge and effluent, both heavily laced with the toxic detritus of "modern" society. It doesn't get much more routine and "conventional" than that. I ask "so what" that the treated effluent is used to irrigate croplands (instead of being discharged into surface waters)? And "so what" that some of the resulting crops end up as feedstock for a biodigester? That's all well after the fact and has nothing to do with ecosan. I just don't see any connection here to what I've come to understand as ecosan.
Certainly we can agree that there's nothing "ecological" or "economically sustainable" (to borrow from the wikipedia definition posted earlier) about a) centralized and pressurized water delivery systems (and all of their attendant waste and excess AND reliance on extensive infrastructure), b) sewers (and their massive installation and maintenance costs AND unsustainable reliance on water AND conveyance method for all things toxic) and c) wastewater treatment plants (and their massive energy and capital intensive footprints AND creators )? If so, then we have to also agree that Braunchsweig is not ecosan.
Am I alone in my concern that if we start including very modestly tweaked legacy systems in our definition of "ecosan" that we risk co-opting the very concept of what is undeniably the future of sanitation, in other words low-water, low-energy and low-cost ecosan? What's next, sludge industry professionals starting to refer to themselves as "ecological sanitation technicians"? That's a terrifying thought, but one that's already occurring and that has its origins in the deceptive coining of the term "biosolid" by the United States EPA. To be blunt, call Braunchsweig whatever you wish but please don't call it "ecosan".
As Neil MacLeod, lauded ecosan implementer and former director of Water and Sanitation for the award winning eThekwini Municipality in Durban, South Africa, has stated, "And we're saying that we cannot carrying on using flushing toilets; nobody can, not even the rich people." Braunchsweig is absolutely not exempt from this fact.
Source (commencing at 0:35):
https://www.youtube.com/watch?v=jdClYuSXebw
You need to login to reply
Re: Ecosan - what is it really? And what is the problem with ecosan? Is there a problem? Too much ecosan in SuSanA?

11 Sep 2014 02:43
#10110
by

KaiMikkel
cristoph,
Thanks for your response!

To your first point, the wikipedia definition that you referred me to (that appears in the first post of this thread) states that ecosan is, "...an ecologically and economically sustainable wastewater management system...." Can we agree that Braunchsweig is the antithesis of this? Sewers are an ecological disaster and legacy wastewater systems as a whole are economically unfeasible, particularly as we transition away from a fossil fuel economy and as climate change really sets in.
To your second point, I don't see the Braunchsweig model so much a "good start" as an example of a system whose time has passed; its exactly the type of system that we should be moving away from not towards. My understanding is that ecosan is the remedy to the epidemic that is legacy wastewater systems, not the other way around.
And to your third point while I agree that 113 liters per person per day of direct onsite water usage is great (and what each of us in the industrialized world should be aspiring to) I'd love to know where this figure appears in relation to Braunchsweig. Reference to this figure is absent from the English language portion of the website plus I'd love to learn more about how the city has created such a deep conservation ethic when it comes to water usage. After all that's ~40% less then the rest of Germany (and Germans) who apparently use ~193 liters/person/day:
Source -
www.data360.org/dsg.aspx?Data_Set_Group_Id=757
You need to login to reply
Re: Ecosan - what is it really? And what is the problem with ecosan? Is there a problem? Too much ecosan in SuSanA?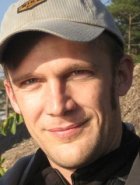 11 Sep 2014 06:44
#10111
by

Florian
Hello Kai,
"ecosan" is not some kind of certified label, with fix criteria that have to be fullfilled so you can stamp ecosan on your system.
Some think ecosan means UDDT, others think ecosan means "shitting in a bucket" or "some kind of composting toilet", you seem to think it should not involve sewers at all. That's all fine, but that is not as most people in the Susana community think about ecosan. The common understanding is well summarized in various posts here, for example the quoted Sandec definition above: Ecosan is a concept that strives for closing water and nutrient cycles and revovering energy as much as possible (but 100% is not always feasible of course).
The Braunschweig model is a good example that this can be done well also with sewers. I don't know the model personally, but from reading the documentation, the main difference to conventional German systems seems to be, that there is no nutrient removal treatment (which normally makes for about half of the energy consumption of a WTTP) but nutrients are used in the irrigation of crops. Nice. Shows what can be done on real scale in today's world.
If you read up a bit the contributions by Arno or Elisabeth on the historics of ecosan, you will see how the general understanding of ecosan has evolved in the last 10-20 years from being an exclusive niche concept meant as radical alternative to conventional system (close to your version of ecosan) to a more open and less confrontative understanding.
As for the nice grafic you linked above

I don't know how many presentations I have done for giz using this grafic, and I can tell you that it is meant to be an idealised picture for illustrating the concept of ecosan, without wanting to exclude technologies or systems that are not shown in the grafic (such as blackwater sewers).
Ps: the water consumption figure of 193 L per capita probably does include industrial consumption as well. Purely domestic consumption in Germany is rather around
120 L/day
on average (so for water consumption, Braunschweig is just normal)
You need to login to reply
Re: Ecosan - what is it really? And what is the problem with ecosan? Is there a problem? Too much ecosan in SuSanA?

11 Sep 2014 10:37
#10120
by

AquaVerde
You need to login to reply
Re: Ecosan - what is it really? And what is the problem with ecosan? Is there a problem? Too much ecosan in SuSanA?
11 Sep 2014 11:30
#10122
by

Elisabeth
By the way, the value of drinking water consumption is not always equal to the value of wastewater production. Without looking up the latest value, I also have that figure in mind that Florian quoted (120 L/person/d) of wastewater production as an average for Germany (and continuously falling since some decades; wondering where it will plateau out).
Drinking water consumption per person can be higher than the wastewater production per person if people use tap water to water their gardens or to fill up their swimming pools or to wash their cars for example. Or, like Florian pointed out above, if the industrial (business) water consumption is factored in. So for our purposes here, we should quote the wastewater production per person.
I am not sure if it is correct that the average for the entire Eastern part of Germany is 70-90 L/person/day - do you have a source for this, Detlef? Could well be true, am just curious if you have a straight forward source handy, probably something from DWA?
Reminds me of a tweet I saw recently:
David Lloyd Owen @Daviddwr · 25. Aug.

Rainwater harvesting has cut #water consumption from 370 litres per day in Brisbane to 155. Will the UK ever learn? www.theguardian.com/lifeandstyle/2014/au...-initiatives-are-key
So also in Australia they have made great progress in reducing water consumption (and wastewater production) per capita.
But maybe this is deviating too far from the original topic of this thread.
Regards,
Elisabeth
You need to login to reply
Re: Ecosan - what is it really? And what is the problem with ecosan? Is there a problem? Too much ecosan in SuSanA?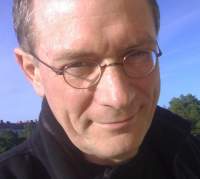 11 Sep 2014 12:49
#10124
by

arno
Kai
There are other cases where large sewage treatment plants strive after reuse but with difficulties since people don't understand why reuse is a priority. One interesting case is New York City. The NYC Organic Fertilizer Company was run by Synagro for about 18 years to about 2010.
www.dec.ny.gov/enb/12164.html
The sludge was heated and pelletized and then transported to the southern cotton fields (among other users). This was a very large operation reusing the sludge from about 600,000 people in the Bronx area. The plant however had local odor problems and eventually local residents had the plant shut down. Now the sludge is being landfilled somewhere south of the city. Had the residents (and the city of NYC) known that the US supply of cheap phosphorus will be consumed within 30-40 years and that food prices would increase once they are dependent on sources from Morocco, the reaction would have been different.
What I am driving at is that when such reuse programmes are initiated there is a need for people to understand why reuse is a good option and then it is necessary to clean up the upstream sources of pollutants that you refer to. Odor management could have been implemented here if the value of the sludge was greater. For the EU we were already up to 40% sludge reuse over 10 years ago.
ec.europa.eu/environment/waste/sludge/index.htm
. A key driver here is the phosphorus future scarcity, geopolitics and high price (eg 2008 it rose by 800%).
phosphorusplatform.org/
www.worldresourcesforum.org/files/file/P...te-Rock-Reserves.gif
Sooner or later the STPs will become sources of fertilizer, energy, water, etc. for local reuse. The job at hand is to clean up the contributing streams of pollutants from consumers. Cities will become healthier to live in if we have reuse as a central priority. One might ask if the sludge from your STP is toxic and farmers won't use the sludge or wastewater, how much of the toxins are already in your body? The dialogue is not there yet. But people are now asking what is actually the composition of a hamburger including toxins.
Reuse from wastewater plants is a reality for over 50 developing countries where they eat vegetables irrigated with untreated wastewater on 6 million hectares. This affects hundreds of millions of consumers.
www.iwmi.cgiar.org/Publications/Books/PD..._and_Health_book.pdf
Much to be done....
Cheers
Arno Rosemarin PhD
Stockholm Environment Institute


This email address is being protected from spambots. You need JavaScript enabled to view it.


www.sei.org
www.ecosanres.org

You need to login to reply
Re: Ecosan - what is it really? And what is the problem with ecosan? Is there a problem? Too much ecosan in SuSanA?

11 Sep 2014 13:05
#10126
by

AquaVerde
Yes, the "trick" is very simple "rainwater harvesting" on private level (less money creates more thinking...) in some cases on private reuse of treated black-water and grey-water, for gardening and flushing toilets. This means their sewage volumes are in reality some how about 100 l/person/day.
This numbers of saving drinking water is mentioned in nearly each discussion between "crazy bunch of [German NASS] loons" and often in informal workshops managers of private and communal waste-water companies lamenting about, which they brand as "The Reason" for costly blockages within the sewage collection systems, is not over-sized sewage collection systems.
I often talk with "normal" people in villages and small towns on their own ground and they show me often their past consumption patterns. They confirmed these numbers.
Nevertheless, I will dig for more confirmed "eastern"-numbers.
Best Regards,
Detlef
NASS = New sanitary systems
This attachment is hidden for guests.
Please log in or register to see it.
This message has attachments files.
Please log in or register to see it.
You need to login to reply
Re: Wastewater reuse scheme in Braunschweig, Germany - is this an ecosan system? Is it good/sustainable?

16 Sep 2014 09:16
#10192
by

AquaVerde
Dear Kai and dear ALL,
Not all nations keeping ignorant, see positive developments of our Dutch neighbors:
-
Sustainable water-sanitation developments in the Netherlands ("green" decentralized biogas-works+CHPs)
I regret, in my opinion we have more and more negative developments like this example going on: - some how Dutch too:
Bonaire is a "small world" and mirrors the "real world" with its pyromaniac live stile, using fossil energy (heavy oil) to desalinate sea water just for having the luxury to flushing toilets, using fossil energy for vacuum sewage collection system and AS-wwtp to irrigate finally imported tropical flower at beach hotels on an hot & arid island and so on...
Maybe you have more positive examples at hand too, but for sure they would by quantity not balance all ongoing "down the hill developments" in just this sector.

Seeing it on a more global perspective, I have the
worry/feeling
maybe "we" talk about and advocate for more general sustainable just for one reason,
to preserve natural resources just for selfish "use" by and for the "Western" nations. Others should may preserve/sustain in the long run their natural resources just for this one purpose!?
My question is to you all, should this forum put its focus on
niche sustainability
in so called "Developing Countries" for "the MDG"'s (more or less) only? Should not "Western" nations be the frontrunners with their own general sustainability developments?
Maybe typical, we often ask the question: which came first, the chicken or the egg?

Or should I just on my personal base, go by the motto "let's close our eyes and press on"? The ship will anyway soon founder on the rocks!

All the Best
Detlef
You need to login to reply
Re: Wastewater reuse scheme in Braunschweig, Germany - is this an ecosan system? Is it good/sustainable?
26 Sep 2014 13:13
#10313
by

Elisabeth
Kai, I find the points you are making about sewage sludge very interesting, and you have obviously researched that topic very well. Also, I admire anyone who takes action and gets active in community groups to change or influence something, like you are doing. I see you are active in a group and Facebook page called "Vermonters Against Toxic Sludge" (
www.facebook.com/pages/Vermonters-Agains...udge/489791044424092
)
However, I am not so sure about the leap from "toxic sewage sludge is dangerous" to "we must all use dry toilets". I am also disagreeing with others who have made general statements on the forum about "we must stop shitting into water". I don't think so. It is just not helpful to be so polemic about this. As I said before there is no point demonising one type of sanitation system in order to get people to shift to another type of system. The other, "better" type of system should actually have enough "pull" to get people to use it, and dry toilets will when and where the conditions are right for it.
So let's take the case of cities in the state of Vermont (USA) where you live*: even if you disconnected the household toilets from the sewers (and everyone used dry toilets instead), there is still a lot of other "flow" that would be transported by sewers and treated at treatment plants and it wouldn't solve your problem of sewage sludge with dangerous/toxic substances in it being applied to land.
I think
water-flushed toilets are probably the least of your problem when it comes to toxic sewage sludge.
They are not adding to the toxic elements of sewage sludge, at least not the urine and faeces. Unless you are thinking of the antiobiotics in human excreta (but they don't go into the sludge, rather into the treated effluent). Or unless you are thinking people pour down hazardous substances down their toilets (user education is key here).
Overall, I see this as a 2-step approach (which can operate in parallel):
Try to reduce the toxic parts of the sewage sludge by having tighter control on what industry is discharging (maybe this is more difficult to achieve in the USA than in Europe? Is it? It probably depends on the different states of your country).
And in parallel see if more decentralised solutions are possible (local rainwater infiltration rather than combined sewer systems is an obvious first step; very common in Germany now).
So I think your group, rather than lobbying against sewers and for dry toilets in general, should focus on the industrial discharge to the sewers. Or perhaps you are doing that already? Do you know which industries in your town are connected to the sewers and how much pre-treatment of the industrial effluent is taking place?
Regards,
Elisabeth
P.s. Do you have a dry toilet at home? I think it is crucial to lead by example if you want to encourage people to use dry toilets. If you don't have one yet then I recommend the one by Separett called Villa model. I have that in my house (city living, with small garden) since 6 years now. (I have written about it elsewhere on the forum, e.g. here:
forum.susana.org/forum/categories/34-uri...eschborn-germany#686
)
* Aren't many people in rural Vermont connected to septic tanks? What happens to the faecal sludge from there? It is less toxic than sewage sludge, isn't it? Is it being reused in agriculture?
You need to login to reply
Time to create page: 0.356 seconds
DONATE HERE