On-farm Treatment Options for Wastewater and Fecal Sludge
6314 views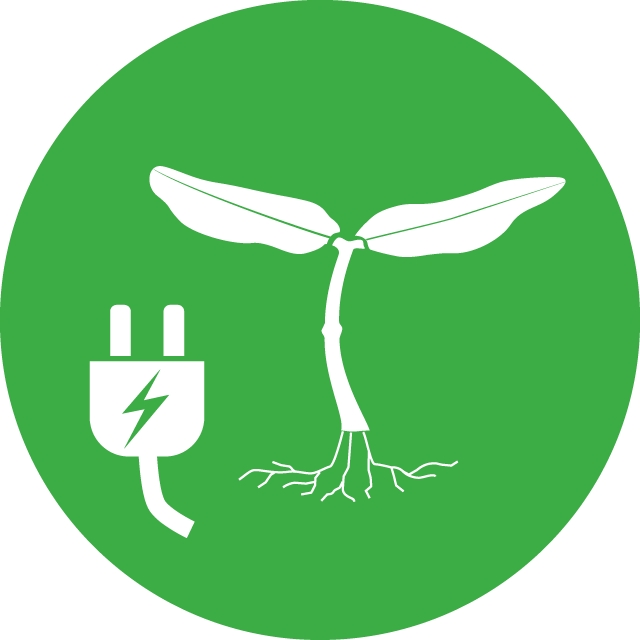 Re: On-farm Treatment Options for Wastewater and Fecal Sludge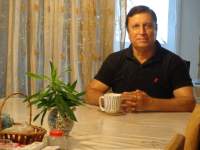 11 Sep 2014 09:24
#10116
by

F H Mughal
Dear Kevin,
It was interesting to read your response. Your response reminded me of an incident that will sound funny to you. Back in 1974, when I was student at AIT, Bangkok, our Environmental Engineering Division designed and constructed a simple water treatment plant in a nearby village, as the villagers were using polluted canal water for drinking. The villagers were happy when the plant was handed over to them.
After few days, our Division decided to visit the village and see the results. The monitoring team was stunned to find out that the villagers were using the same canal water for drinking, and they were using the treated water from the water treatment plant for washing cloths. When asked why, the villagers informed that they rejected the treated water because it had chlorine odor!

Can you beat that?

F H Mughal
F H Mughal (Mr.)
Karachi, Pakistan
You need to login to reply
Re: On-farm Treatment Options for Wastewater and Fecal Sludge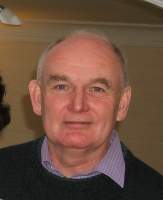 11 Sep 2014 08:32
#10114
by

kevintayler
Dear Mughal

You raise the important matter of TDS in wastewater. A few years ago, I visited the waste stabilization ponds in Faisalabad and was surprised to find a pipe taking off from the raw water inlet channel and conveying untreated wastewater to fields, where farmers were using the wastewater for irrigation. I mentioned this on a forum that I was involved in at the time and had a reply from one of the people at IWMI, who were doing research work around Faisalabad at the time. It appears that the farmers were not happy with using treated effluent from the WSPs because it had less nutrients than raw sewage and was more saline - presumably because of evaporation. They took out a court order and forced Faisalabad WASA to reinstate their supply of untreated sewage. I guess that this illustrates the importance of considering the needs of users when preparing schemes for using treated wastewater. It also demonstrates the point that the user is not always right and may have to be over-ruled in the interests of health.

On the point of assessing when and how treated wastewater can be used. The WHO have replaced the old guidelines and the new guidelines are meant to take account of risk and, in theory, allow a rather more relaxed approach to the use of wastewater for irrigation. I think that the problem in practice is that the data required to carry out risk-based assessment is often not present.

Kevin
Kevin Tayler
Independent water and sanitation consultant
Horsham
UK
You need to login to reply
Re: On-farm Treatment Options for Wastewater and Fecal Sludge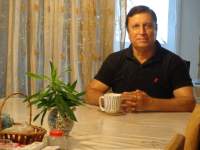 10 Sep 2014 17:49
#10104
by

F H Mughal
Dear Kevin,

Thanks for your useful inputs and, for the differences in sanitation practices in South Asia and Africa. That was an interesting comparison, so to say, in the use of water for sanitation. I also agree with your views.

I'm sure, you must be aware that, here in Karachi, raw and untreated industrial wastewater is used for irrigation – and this practice goes on. Wastewater treatment, especially in the Sindh province of Pakistan, is simply hopeless.

You have made a nice point when you say that in Uganda, they consider BOD and COD as criteria parameters. I have also noticed people talking of BOD and COD, when it comes to the wastewater quality used for irrigation. As you already know, when we talk of wastewater quality, used for irrigation, parameters like electrical conductivity (or TDS), sodium adsorption ratio, boron, chloride, fecal coliforms (or thermotolerant coliforms) and intestinal nematodes, are the key attributes that are considered.

In addition to the Ayers and Westcot publication of Water Quality for Agriculture, FAO, 1994, late Prof. M.B. Pescod, OBE (you must be knowing him – he died in 2007), who was my advisor at AIT, Bangkok, in 1973-75, produced two excellent publications: Wastewater Treatment and Use in Agriculture, FAO, 1992; and Health Guidelines for the Use of Wastewater in Agriculture and Aquaculture, WHO, 1989.

Regards,

F H Mughal
F H Mughal (Mr.)
Karachi, Pakistan
You need to login to reply
Re: On-farm Treatment Options for Wastewater and Fecal Sludge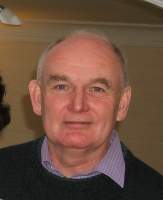 10 Sep 2014 06:07
#10093
by

kevintayler
Dear Mughal

The replies to your earlier post illustrate the point that there are significant differences in sanitation practices between Africa and South Asia. South Asian systems are generally water-flushed and produce more wastewater. You mention one IWMI report. IWMI have produced a lot of interesting reports on wastewater reuse in your own country, Pakistan. The general problem there is not to convince farmers to use wastewater for irrigation - they already do - but to develop systems for treatment. I don't think the problem is the technologies as such but rather the ways in which those technologies are managed. Small DEWATS systems followed by secondary treatment in ponds or constructed wetland should be possible but how to convince people to invest in them and ensure that DEWATS units are desludged. It would be interesting to know whether anyone has examples of working systems.

Africa is generally different in that there is much less wastewater (although conditions are changing in the larger cities). As Osbert suggests, the real challenge here is to develop systems for collecting and treating pit latrine sludge. One point here is that the Ugandan authorities are apparently concerned with the organic load of effluent (BOD and COD). This seems to me to be a carry over from European practice, which is mainly concerned with maintaining oxygen levels in rivers. For irrigation, organic load is not really important and the focus should be on pathogen risk. Having said this, meeting WHO standards for irrigation is not easy.

It would be good to hear from others with experience of initiatives in this field

Kevin
Kevin Tayler
Independent water and sanitation consultant
Horsham
UK
You need to login to reply
Re: On-farm Treatment Options for Wastewater and Fecal Sludge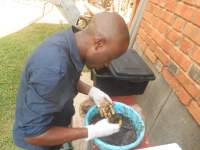 08 Sep 2014 09:11
#10065
by

osbert
Dear Mughal,
Thank you for triggering my reasoning in another direction. Water For People SaniHub Uganda with funding from WRC is piloting a low cost FS management system of emptying with a rammer/ Gulper and treat in anaerobic system made out of mainly rota mould plastic tanks before the effluent goes into PGF. However, with over 90% BOD and COD removal efficiency so far the effluent still doesnt meet the discharge standards of 50mg/l for BOD and 100mg/l for COD. Think the idea of infiltration may work for us if at all our authorities accept.
Eng. Osbert Atwijukye
Msc Civ. Bsc Civ Eng. Makerere University

You need to login to reply
Re: On-farm Treatment Options for Wastewater and Fecal Sludge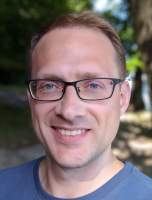 08 Sep 2014 08:07
#10062
by

JKMakowka
Thanks for sharing, although at least here in Uganda there is very little irrigation with polluted surface water going on.
I guess the main issue is already mentioned in the conclusions:
A key challenge for the adoption of farm-based measures is that they require behavior change, often without obvious or direct benefits unless farmers' risk awareness is high. This requires incentive systems which can range from increased tenure security to branding and market demand for safer crops, or involve social marketing (Karg and Drechsel 2011).
(emphasis mine)
It is therefore unrealistic to expect farmers to invest into such measures, and effective treatment needs to be done further up along the pollution chain.
You need to login to reply
On-farm Treatment Options for Wastewater and Fecal Sludge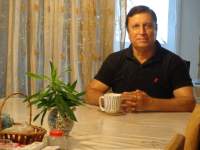 07 Sep 2014 18:27
#10051
by

F H Mughal
On-farm Treatment Options for Wastewater and Fecal Sludge


What can be done, if no wastewater treatment facilities are available in remote areas? And, if the wastewater is not treated and safely disposed off, then all those exposed to raw wastewater will face health risks.

Conventional systems, like waste stabilization ponds are the common methods of treatment in rural areas. There are some other unconventional methods for the treatment of wastewater. Two systems, though not extensively practiced, are in vogue here. One is the river bank filtration. In this system, wells are located about 100 meters away from canals carrying polluted water. The soil acts as a filter and the gravity allows flow to the wells. The other one, which seems to hinge on filtration through soil, is the discharge of wastewater in the upstream areas and it gets treated as it flows down. The second one is all informal and localized. I would consider it more as a natural system, rather than a man-made system.

Technologies like simple sedimentation, sand and soil filtration, UV light, temperature control and chemical disinfection have the potential to reduce the concentration of microorganisms.

I came across a very interesting, short (36pp only) only that was developed by the Colombo-based International Water Management Institute (IWMI), with special reference to West Africa. Titled: "On-farm treatment options for wastewater, greywater and fecal sludge with special reference to West Africa.," (attached) the publication would be highly beneficial for friends from Africa. In addition to discussion of fecal sludge treatment, the filtration systems discussed include organic filters, slow sand filters, river bank filtration, constructed wetlands, etc. Table 1 gives the technologies that are effective in removing helminths, fecal coliforms and viruses. This would be useful for new entrants in the field of sanitation.

On pp. 7, under the heading of "Use of Weirs and Reservoirs," it says: "Though not designed for pathogen removal, some irrigation infrastructure, such as weirs (Figure 7) and larger storage tanks (reservoirs) in irrigation schemes, can significantly improve the microbiological quality of domestically polluted water." This is rather new to me, when taken on its face value, that weirs can improve water quality. Perhaps, to the extent that weirs, like cascades, provide aeration and this may help in improving water quality. Long conveyance of water, back by aeration caused by turbulence in water, can help in improving water quality.

None-the-less, this small publication is expected to be of great use to friends in Africa. Since it deals with on-farm treatment options, it has an agricultural dimension, and this makes the publications useful for the farmers as well.

F H Mughal
F H Mughal (Mr.)
Karachi, Pakistan
This message has an attachment file.
Please log in or register to see it.
You need to login to reply
Time to create page: 0.310 seconds
DONATE HERE