Air travel to conferences, site visits, etc.
43.8k views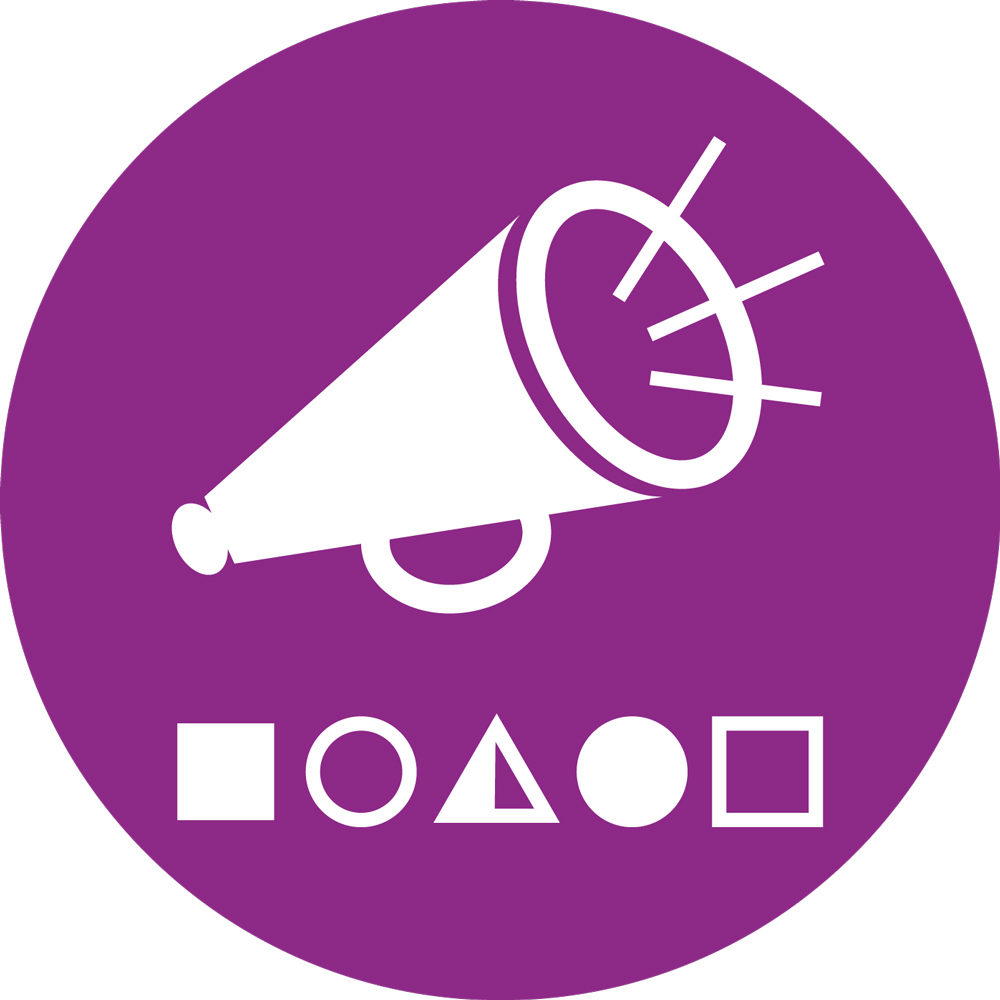 Re: Air travel to conferences, site visits, etc.
23 Jan 2023 13:33
#34164
by

Elisabeth
Hi Paresh,
I agree with you 100%. I wonder if Covid has left any lasting (positive) legacies in this respect: are we all flying less to conferences and meetings or is it all back to "normal", how it was before Covid? I hope we fly less. Do conference organisers now put more emphasis into allowing blended participation: those that live close by come in person, those that are further away are encouraged to participate online?
By the way, we should even rethink how much we used videos and live streaming and with which resolution; some of that might cause unnecessary CO2 emissions as well. I tend to encourage turning off videos during online calls, especially if I know the person already. Yes, it might help to see the facial expressions; but I am just not sure if it's worth the extra CO2 caused by it. 
If you want to read more about CO2 emissions from digital activities, I recommend starting here on Wikipedia (although more detail should be added):
en.wikipedia.org/wiki/Greenhouse_gas_emissions#Digital_services
and here: 
en.wikipedia.org/wiki/Streaming_media#Greenhouse_gas_emissions
Regards,
Elisabeth
The following user(s) like this post:
SusannahClemence
You need to login to reply
Re: Air travel to conferences, site visits, etc.
05 Jul 2022 13:07
#33669
by

paresh
Wow... What a fascinating discussion. I am amazed by the richness of dicussions this forum has provided a platform for. 
The carbon emissions from flying are probably the biggest concern. What the Covid-19 pandemic has made us realise is that it is almost possible to continue working on dustainable sanitation and much of the development sector work without flying. It has also brought to the fore how the necessity of flying (especially for conferences) makes attending such events only possible for a previledged few as people with no or limited resources, with care responsibilities amongst others either choose or are forced to not attend. Thankfully many conferences were organised online and hopefully many will continue to be held in hybrid mode. While bychance and F2F meetings that such conferences  are important especially for early career researchers and professionals, the disadvantages of flying (for the collective) far outweigh the benefits.
I came across another aspect that is not often discussed in this twitter
thread
. The visa fees and visa policies of the countries in the Global North (read USA and Western EU) can also make such events inaccessible for the people from the Global South. Rejection of visa is a significant cost and almost never reimbursed. Only a few like Professor Uluğ have the previlege of the University writing to the consulate to reconsider their decision. 
Also, the whole visa application process requires a lot of prints... letters, bank statements, tickets, hotel bookings, travel insurance, and what not. Besides the money this all costs (which only exacerbate the challenges for people from the GS), only contributes to increasing carbon footprint. While it is small for an individual, it is substantial for all the applications consulates receive. 
I hope we continue to have atleast the WASH sector conferences in hybrid mode to make them more inclusive and reduce our collective carbon footprint.
Regards
paresh
Paresh Chhajed-Picha
Researcher at Indian Institute of Technology - Bombay, India


This email address is being protected from spambots. You need JavaScript enabled to view it.

Twitter: @Sparsh85
Wikipedia: Sparsh85

Co-moderator of this discussion forum

The following user(s) like this post:
Elisabeth
,
SeanFurey
,
Chaiwe
You need to login to reply
Re: Air travel to conferences, site visits, etc. - our own excessive CO2 emissions contributing to global climate change?
24 Feb 2020 14:55
#29091
by

Elisabeth
Our colleagues from the health sector and online network HIFA (Health Information for All) are continuing to discuss what their profession can do to minimise their impact on climate change. I am finding this very interesting. Please do comment if you see parallels to our sector and what we could and should do to reduce our CO2 footprint.
This post on HIFA is from Peter:
++++++++++++++++
1 February, 2020
Hi,
Thanks to so many of you for responding on HIFA and GDHN- Alain, Wayan, Isabelle, Ishrat, Thomas, Neil, Adrienne, Amelia, Kia, James, Philip, Terry, Reynald and Michael. There have been many great points about minimising the ecological damage of the health system itself, using HIS epidemiological information to mitigate the health impacts of the climate crisis, providing health services better suited to the changing ecological determinants of health, and empowering people/patients to better cope with coming climate and ecological shocks.
I am a member of Extinction Rebellion (see here-
rebellion.earth/
) which uses the term climate and ecological crisis rather than climate change. It's not about the world's temperature simply rising by a couple of degrees centigrade (who in Northern Hemisphere winters wouldn't like the weather to be a little warmer?). What matters is that the additional energy causes more frequent and more destructive climate catastrophes (hurricanes, droughts, floods, typhoons, heat waves etc) and that the changing of atmospheric and ocean circulation patterns (tides, winds, rainfall, vegetation zones, sea level rises etc) will be hugely damaging to human society (especially the poor), which combined with environmental & ecological crises (pollution, desterification, chemical dumping, micro-plastics, destruction of habitats such as forests, jungles & reefs) contribute to biodiversity loss with many species dying out (the 6th mass extinction)– all driven by humanity (anthropocentric).
I take Alain's point that the tech industry as a whole contributes to the climate and ecological crisis. There is huge damage in producing tech products and in running the services. Most uses of tech I would agree hurt the planet. Some uses of tech I think are nett-positive on the climate– video conferencing rather than everyone flying to face-to-face conferences (as Amelia and Neil have said and HIFA is working on). So certainly, we should consider the environmental impact of ICT4D (including digital health), as much as we currently do for the budget, the impact and the financial sustainability of projects.
Perhaps we can look at this issue with experience from another medical area– surgery. Surgery is a major assault on the patient's body, so is only done when the benefits are likely to outweigh the harm, within scientific knowledge, risk assessment and informed consent. Could we say something like, "Tech projects always do environmental damage, which may be justified in certain circumstances where there is an evidence-base that suggests there will be a net-benefit"? Something like, "First do no ecological harm".
I look forward to this discussion progressing. Perhaps as a first step anyone who wants can write a paragraph or two on what they see as the main issues/if they are currently working on digital health & climate/suggestions for new initiatives/existing resources to consider. From this information we can put together some collated & grouped notes that could be the input document to a webinar where we can discuss this and decide what we want to do. This could end up as a working group or some such thing. Does that sound OK?
The timeline I'm suggesting is this:
- Send any ideas on digital health & climate crisis by Friday 7 Feb.
- A few of us pull this together into a working document by Friday 14 Feb (Valentine's Day).
- Then we have an online discussion using Zoom in the week of 17–21 Feb.
If this makes sense, can we please meet in the week of 17–21 Feb. To find an appropriate time I have set up a Doodle poll (here
doodle.com/poll/6pgw5byr4gr72vhu
) in hours that work for most of
Africa/Europe/US (apologies to those in Asia, Australasia and the Pacific-coast of the Americas).
I welcome comments, questions and better suggestions.
Best wishes,
Peter
Link to Doodle poll:
doodle.com/poll/6pgw5byr4gr72vhu
HIFA Profile: Peter Benjamin is SA director of HealthEnabled, South Africa.
Professional interests: Digital health, mHealth, Empowerment through health information.
You need to login to reply
Re: Air travel to conferences, site visits, etc. - our own excessive CO2 emissions contributing to global climate change?
13 Feb 2020 08:18
#29013
by

Elisabeth
And this one from Neil:
++++++++
9 January, 2020
Dear HIFA colleagues,
Further good points were made by Ian Roberts and Fiona Godlee in their 2007 BMJ editorial (extracts below). We understand that little progress has been made, although it would be good to have estimates of the CO2 emissions associated with international conferences in 2019 versus those in 2007/8.
CITATION: Ian Roberts, Fiona Godlee. Reducing the carbon footprint of medical conferences
BMJ 2007; 334 doi:
doi.org/10.1136/bmj.39125.468171.80
(Published 15 February 2007)
Cite this as: BMJ 2007;334:324
www.bmj.com/content/334/7589/324
[restricted access]
The threat to human health from climate change — through malnutrition, disease, and flooding — is substantial, and in some parts of the world, immediate. Most of the health burden of climate change is borne by children in developing countries. It is ironic that doctors, for whom protecting health is a primary responsibility, contribute to global warming through unnecessary attendances at international conferences...
High quality medical education is essential for patient care, and the educational benefits of confer-ence attendance must also be considered. But Crane is sceptical — "let's be honest, when did you last learn anything really important at a large meeting?" His view is consistent with research findings. Evidence that attending conference lectures improves practice is scant, and other methods are more effective... Climate change is a major threat to global public health and doctors must lead by example.
Best wishes, Neil
++++++++++
You need to login to reply
Re: Air travel to conferences, site visits, etc. - our own excessive CO2 emissions contributing to global climate change?
13 Feb 2020 08:14
#29012
by

Elisabeth
Our colleagues from the health sector haven been discussing this further at the HIFA Discussion Group so I am going to continue to copy some of their very interesting contributions across to here:
++++++++
New title:
Walking the talk - how can HIFA members reduce global aviation emissions? - Are international medical conferences an outdated luxury the planet can't afford?
9 January, 2020
From: Neil
Below are extracts from a BMJ article on this subject, by Malcolm Green, professor emeritus of respiratory medicine (with thanks to Rachel Stancliffe for putting us in touch). It is from 2008 but remains highly relevant today.
CITATION: Head To Head: Are international medical conferences an outdated luxury the planet can't afford? Yes
BMJ 2008; 336 doi:
doi.org/10.1136/bmj.a358
(Published 26 June 2008)
Cite this as: BMJ 2008;336:1466 [restricted access]
We owe it to our children and grandchildren to minimise our contribution to the acceleration, putting off the day when the environment becomes terminally unstable for human existence.
If we stop going to international conferences we can make a significant difference and be seen to be giving a lead. By finding new ways of communicating with our colleagues in other countries, we can save time, energy, and carbon emissions.
Could conferences be as good at a distance? The answer is a resounding yes... Some are so vivid that in the heat of discussion members forget they are separated by oceans. At a recent transatlantic conference a participant in New York asked his colleagues if they would like coffee and several hands were raised in London.
There would be costs associated with setting up virtual conferences, but these will be much less than those of flying people around the world, staying in expensive hotels. Our grandchildren will view with amazement our profligacy and inefficiency in flying across continents in great clusters to exchange information. Huge international conferences will be as outdated and unsuitable for a modern world as the dodo, the fax machine, carbon paper, and the horse drawn carriage. We must be bold and act now to plan and welcome the new world of information transfer.
---
Best wishes, Neil
+++++++++
You need to login to reply
Re: Air travel to conferences, site visits, etc.
13 Feb 2020 08:12
#29011
by

Elisabeth
Hi A. Reid,
I don't think it's as easy as a straight forward cost-benefit analysis because there are external costs which are difficult/impossible to quantify. Going to a conference by plane has certain benefits (which are hard to quantify in monetary terms) but the CO2 emissions will contribute to climate change - again hard to quantify in terms of costs, see all the discussions about CO2 taxes and so on.

Regards,
Elisabeth
You need to login to reply
Re: Air travel to conferences, site visits, etc.
14 Jan 2020 12:28
#28815
by

RHarveyatTAMCeramics
Whether or not one travels by air may readily determined through a cost benefit analysis. For example, if one could prevent people getting sick and dying, by flying somewhere and rendering some service, yes, they should definitely fly.

Or imagine some head of state of some particular country, having the serious need to meet face to face with other heads of state on the other side of the globe. Should they take a couple of weeks going there by ship? Or maybe they should forget going. A cost benefit analysis is needed.

On the other hand if one could take a train trip of two or three hours, rather than a one hour flight, yes, they should go by train.
You need to login to reply
Re: Air travel to conferences, site visits, etc.
08 Jan 2020 14:44
#28781
by

Elisabeth
And a reply by Enku:

++++++++++++

2 January, 2020
Dear Stewart,

I accept your constructive criticism and I agree cars and also municipal buses should be electric powered. I also agree with Dr. Ana's emphasis on deforestation.

FYI, here is an excerpt from a blog I published recently in our local paper under "It is no Longer if but When":

In 2007, the United States Supreme Court ruled that EPA must regulate carbon "if it determined that greenhouse gases are dangerous". The emphasis was on 'if' and that was settled by recent climate reports. Pollutants must be replaced by clean technology and regulated strictly, starting with public transportation systems.

According to Bloomberg, by 2025, almost half of the world's municipal buses will be electrified. Clean vehicles will soon be the standard not the exception. China and Warren Buffet are leading the way: by 2025, China plans to convert 99% of its municipal buses into Buffet's battery powered buses, which are currently supplied to 200 cities globally. Amsterdam and Paris will soon be using zero emission buses, which will decrease emissions and create more jobs.

Americans have been told that environmental regulations are 'job killers.' But in reality, companies like Buffet's employ thousands. There are approximately 20,000 municipalities in the U.S. with polluting buses ripe for electrification, which will undoubtedly create more jobs while cleaning the air we breathe. The recently closed GM plant could start producing electric buses and create more jobs. More CEOs could emulate Warren Buffet; and all states could adopt plans like California's to buy exclusively electric buses by 2029. We have the technology now and we do not have to wait 10 years.

The human species always strives to live longer and healthier but anthropogenic pollutants from gasoline and diesel-powered public transportation systems derail growth and development. Electrifying municipal buses with 100% clean engines will create more jobs in the process.

I confess my town; Wellesley, MA is the most unsustainable town in the country. There are 29,000 of us, we do not have municipal bushes but two cars per household were registered, which is above the national average and most of the cars are SUVs but some of us have high mileage cars.

It must be the guilt Stewart just mentioned or the shame and/or the desperation, we just started a six month long photo exhibition dedicated to nature featuring our town's trees. We will be commemorating World Environment Day, 5 June 2020 focusing on nature. We will be planting trees to meet the Paris Accord of one tree per person and attached to the exhibition we started a new town wide advocacy initiative, 'Green Fridays' to help us do something sustainable once a week. We welcome all of you to join us. One village at a time! We posted the information below with the photos:

Why do we pay attention to trees?

- We know from our basic science classes that trees are living things. If so, did you know, at this moment in time, the largest single living thing in the world is the giant sequoia tree and that some of them have lived more than 2,000 years? How do we know the age of a tree? We count the rings inside a tree once it has fallen, not a day before. So far we have counted 3,500 rings in one sequoia tree, which means that a tree that has lived that long was the oldest known living thing in the world. The tallest known sequoia tree that is alive now has a name, General Sherman, and the second tallest also has a name, King Arthur. They live in the Sierra Nevada Desert in Californian. - They are 275ft and 270ft high respectively. The widest trunk belongs to another sequoia tree named Boole that also lives in the same location and is 113 ft wide. Put another way, it will take 23 adults or 42 children to form a circle around Boole. This is awesome!

- Trees reverse the impacts of land degradation and erosion.

- Trees help us achieve economic and environmental sustainability by providing shelter, food and energy as well as beautify our towns and homes.

- Trees are renewable and if managed property they provide us income.

- Trees filter CO2 to help reduce the effects of climate change locally and globally.

- Trees are natural buffers to extreme weather events: hurricanes, floods, and blizzards.

- Trees absorb pollutants including nitrogen oxides, ammonia, sulfur dioxide and ozone by trapping them in their leaves and bark. The longer the trees grow and stay in place, the more powerful these protections are. Just imagine living in a desert!

Trees have provided us with life saving medicines, for example, just to name two: the willow tree gave us aspirin and the Pacific Yew tree bark gave us the life saving medication, taxol. We know science is incomplete and in the absence of knowledge, we should all commit to apply the 'Precautionary Principle" to preserve and protect all trees and promote, endorse and encourage research because there are millions of unidentified tree species that could someday save lives.

Each tree, like all living things, has a footprint and this exhibition accords all trees their rightful places, exact coordinates in our world. Wellesley is located within the Norfolk County, MA, United States of America, North America (latitude = 42.3N, longitude = -71.3W, area = 10.5 square miles, elevation = 141').

--

Let us continue the dialogue until we electrify all cars and municipal buses, which can be done. Most importantly, let us prevent deforestation. If it were for the developers, the giant sequoia trees would have been logged. But we the people have the power to force implementations of sustainable policies and save those magnificent trees.

I end with this Chinese proverb:

The best time to plant trees was 20 years ago but the next best time is now.

Best wishes,

Enku

HIFA profile: Enku Kebede-Francis (PHD, MS, MEd) is an advisor in global health governance.

+++++++++++
You need to login to reply
Re: Air travel to conferences, site visits, etc.
08 Jan 2020 14:42
#28780
by

Elisabeth
Another post on this topic by Stewart:

+++++++

2 January, 2020
Dear Enku and colleagues,

While welcoming most of your advocacy points, I cannot agree that it is, as you say, never good to shame flying because we have to get around. If or when we harm the planet by air travel to the detriment of our children and grandchildren, in my view we should feel shame. In the case of those who don't feel guilt, shame at how others see us is powerful and valuable. I have worked in countries where, at the time, many doctors smoked, including in healthcare premises. Now I guess that almost all would be stopped by shame. That does not mean that flying, and indeed other uses of fossil fuels, are never justified, but in a day and age when most of us take short cuts for our own convenience, though we may see it as the importance of what we do, reckoning whether a flight justifies the cost to future life on earth is a very important exercise for each of us. I expect to make one almost unavoidable return flight in the coming year and to feel guilt at doing so. And increasing car miles per gallon to at least 55 is good, but in the longer term – and indeed now for those who can afford it – it is not good enough. We will need to use electric cars as soon as possible.

Best wishes,

Stewart Britten

HIFA profile: Stewart Britten is advisor to the British NGO, HealthProm, on its project to reduce maternal and child deaths in Northern Afghanistan.

++++++++++
You need to login to reply
Re: Air travel to conferences, site visits, etc.
06 Jan 2020 09:12
#28769
by

Elisabeth
And a reply by Joseph with a comment from Neil:
+++++++++++
31 December, 2019
Enku's posting is full of valuable information, historic and contemporary, I have read it at least twice already. The insight I get from it is that it illustrates how different it is across the globe, and many of these studies in the high income countries still leave out the situation in LMICs. Of course there are flights in low income countries and cars as well, but it appears that the damage to the environment comes more from activities like cutting of forests for fire wood which is the most common form of energy for cooking, heating, pollution, etc. In sone countries, whole government policies are centered on destroying forest reserves, austensibly for 'development'. Suggestions of suitable alternative interventions for development are ignored and in some cases seen as coming from enemies of progress.
As we discuss environmental protection on HIFA let's cover all the contexts, for LMICs there is the need to raise the level of awareness in rural and surburban LMIC communities, where travel is mostly by non fossil-burning means, of the damaging impact of destroying the remaining forests, fauna and animals. [*see note below]
'˜Let no one be left behind' as the world tackles climate change and aims to limit the damage to humanity.
Joseph Ana
HIFA profile: Joseph Ana is the Lead Consultant and Trainer at the Africa Centre for Clinical Governance Research and Patient Safety in Calabar, Nigeria.
[*Note from HIFA moderator (Neil PW): Some aspects of this discussion are relevant to HIFA, but the wider discussion goes beyond HIFA's remit. Can anyone recommend discussion forums on climate change whom HIFA could contact with a view to collaborate rather than duplicate? A quick Google search suggests there are many, including this:
www.climate-debate.com/forum/
]
++++++++++
You need to login to reply
Re: Air travel to conferences, site visits, etc.
06 Jan 2020 09:10
#28768
by

Elisabeth
I copy replies from Kate and Enku on HIFA:
+++++++++++
29 December, 2019
Hello,
I'm delighted to read the interesting ideas on this this thread. I used to work in the field of medical educational publishing and often wondered at the expense of the conferences and all the waste they created.
I wondered whether you'd heard of this group -
sustainablehealthcare.org.uk/
?
They have a number initiatives, including one to green NHS properties and another to promote re-use of various equipment and tools regularly distributed by the NHS.
Personally, as someone who works in online learning, I'm comfortable attending whole conferences online and I've seen a move towards this in most sectors. Indeed, I've had the luxury of viewing a whole conference on medical education by the Association of International Medical Education online as part of my job. It certainly cuts costs and makes it more affordable if and when one can afford the technology and data for streaming services.
Thanks too for the reminder of this portal of free qualifications.
I look forward to reading more about the interesting initiatives others are implementing.
Kind regards,
Kate Whittaker
HIFA profile: Kate Whittaker is a freelance researcher with an interest in the debates around access to medical information and training materials. She previously worked with CABI developing an online course on working in microbiology laboratories. She also assisted with the development of the African Health project of Open Educational Resources (OER) Africa.
+++++++++
30 December, 2019
Dear colleagues,
Wish you a happy new year!
The discussion we are having is truly global and we can do something about it. We have precedence.
In 1987, the global community banned the production and use of chlorofluorocarbons (CFCs) and protected the stratospheric ozone layer. This was known as the Montréal Protocol. At the conclusion of the meeting it was assumed that when fully implemented, millions of skin cancer cases, millions of deaths from skin cancer and millions of cases of cataracts would be avoided.
Before 1900, there were no cars. Until 1975, those old cars used to pollute. The introduction of catalytic converters to all cars reduced toxic gases produced by fuel combustion from newer models and now we all have better cars.
Now, we need cleaner jet fuel. We have the technology but we need political will to expedite and complete the process. We the people individually and collectively could take steps to cheer our legislatures globally to allow the production and use of clean jet fuel.
Did you know every 747 flight burns 10.5 tons of jet fuel, Kerosene, every hour? One ton equals approximately 30,000 gallons and a gallon for kerosene costs more than USD 5.00. A 747 will take 5 hours and 40 minutes to fly from New York to Los Angeles, 6 hours and 30 minutes to London and 19 hours to Sydney, Australia. According to FAA, globally there are more than 44,000 flights daily. KLM recently advised its clients to fly less. This may be against its shareholders' interests but it was to highlight the urgency and to find ways to mitigate the overuse of fossil fuel.
By the way, there were 29 major meetings and several side meeting to conclude the Montreal Protocol. Therefore, it is never good to shame flying because we have to get around but, in addition to advocating for cleaner kerosene, it is always good to ask ourselves: what can we do to offset our carbon footprint? Could we get the information without using so much fossil fuel? The Lancet article published few days ago on 19 December 2019, noted that:
'Between 1990 and 2014 the global burn of jet kerosene from civil aviation increased by 86%.... Without effective action, over the coming decades anthropogenic greenhouse gas emissions will lead to substantial increases in morbidity and mortality including from illnesses related to heat, poor air quality, reduced food security and quality, and increases in some vector borne diseases - Human health and wellbeing are indivisible from planetarry health.'
But we are all consumers and we can also agree that excessive Green House Gasses impact our health and HIFA members could individually and/or collectively advocate to:
Increase car mileages to at least 55 mpg.
Convert all new municipal buses to electricity.
Promote cleaner fuel for aircrafts.
Recapture precious metals from discarded electronic waste products, which are now sent to landfills.
Reduce the use of fossil fuel and their byproducts such as plastics and synthetic fabrics.
Reduce the number of face-to-face meetings without compromising outcomes using virtual technology. If medical treatment can be done with the help of telemedicine, a lot could also be done virtually.
Would it help if we start a thematic in-depth discussion on this subject? I will be happy to join. [*see note below]
Best wishes,
Enku
HIFA profile: Enku Kebede-Francis (PHD, MS, MEd) is an advisor in global health governance.
[*Note from HIFA moderator (Neil PW): Thank you Enku. Can anyone recommend a community of practice that discusses issues of how to reduce carbon emissions and the links between climate change and health? We can then collaborate with such communities for increased impact.]
+++++++++++
You need to login to reply
Re: Air travel to conferences, site visits, etc.
06 Jan 2020 09:08
#28767
by

Elisabeth
Further information from Neil about this:
+++++++++
27 December, 2019
Dear all,
I have been asked:
"How does one join your movement?"
There is no formal agenda or new organisation to join, and thoughts/ideas from all are welcome. Please do continue to follow and contribute to the discussion on HIFA, as you and others are doing. At this stage I think it would be helpful to identify any activities or organisations that are already actively looking at these issues, and to see how we might contribute/collaborate. As Erica and I mentioned in our post, the UK Health Alliance on Climate Change is one such organisation
www.ukhealthalliance.org/
and is chaired by HIFA member Richard Smith. There is also the Global Climate and Health Alliance
climateandhealthalliance.org/
I am conscious our discussion on HIFA would be a very small (but significant) part of a much bigger 'movement' around raising awareness of, and reducing humanity's impact on, climate change. There are (at least) two aspects that are directly relevant to HIFA:
The first, as mentioned in Erica and my message, is to recognise the damage done by air travel to international physical conferences and explore the potential for virtual communication tools such as HIFA to help reduce CO2 emissions while strengthening global communication and collaboration.
The second is to explore the information and learning needs of the public, health workers and policymakers around objective understanding of the issue and, in particular, the impact on health of current and future generations.
Thoughts on these and any other aspects are welcome.
Best wishes, Neil
+++++++++++++
You need to login to reply
Time to create page: 0.275 seconds
DONATE HERE