Horizontal vs Vertical Flow Constructed Wetland
19.7k views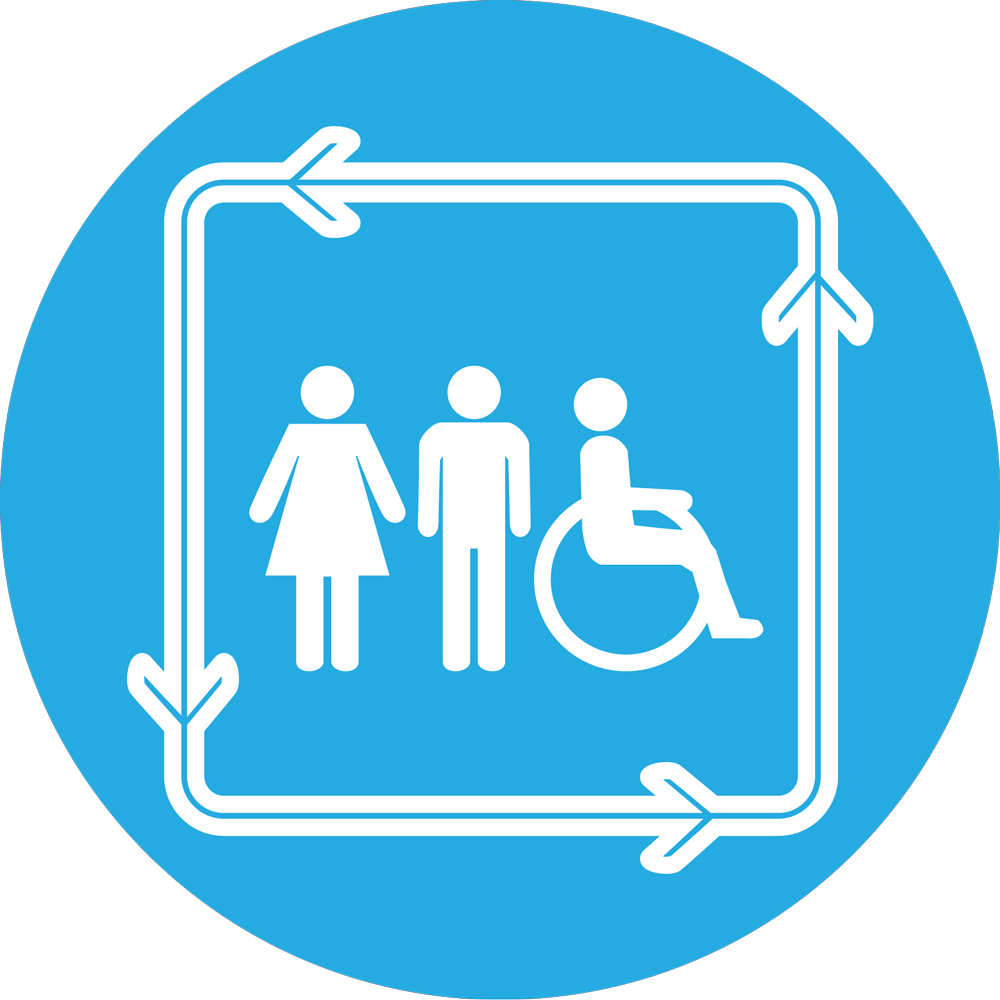 Re: Horizontal vs Vertical Flow Constructed Wetland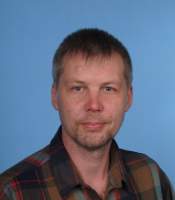 11 Mar 2016 06:29
#17384
by

BPopov
Hello Detlef!
Yes, that's right -- I didn't thought about total inlet-outlet head.
I think we really have properly understand the role for plants in the CWs. Although it seems like they play not too significant role in water purification compared to microrganisms but t their evapotranspiration effects might be something valuable if we need to get rid of water. And probably HCW would be a better system for that specific effect (correct me if I am wrong) than VCW (due to longer HRT). I tried to bring up the issue of wind effect on evapotranspirtation in the CWs in the other thread
forum.susana.org/forum/categories/241-co...it=12&start=24#17152
Maybe we can discuss it here?
You need to login to reply
Topic Author

Technical advisor specialized in water, sanitation and hygiene. I work for GIZ since 2012 and have gathered experience in the sub-Saharan region mainly. Since January 2022, I work as an advisor for the "Water Policy Sector Programme - Innovations for Resilience" in Bonn and I am part of the SuSanA secretariat.

Less

Posts: 47
Karma: 5
Likes received: 32
Re: Horizontal vs Vertical Flow Constructed Wetland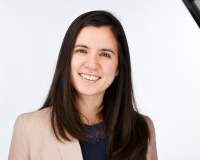 13 Mar 2016 17:10
#17407
by

AlexandraDubois
Dear Detlef

Thank you for your useful input. In our case, the VFCW is part of a DTF. It is the last module of the treatment chain (see description in the siphon post and the DTF layout posted in the sticky post at the beginning of the discussion thread). We will first test the efficiency of our DTF (and therefore VFCW) with the settler and ABR as pre-treatment. If our results are below expectations, we might consider an anaerobic filter prior to the VFCW. Until then, let's see. We will for sure keep you posted.

All the best
Alexandra Dubois

Technical Advisor
Sector Programme Water Policy – Innovations for Resilience
Division Climate Change, Environment & Infrastructure

GIZ │Deutsche Gesellschaft für
Internationale Zusammenarbeit (GIZ) GmbH
Friedrich-Ebert-Allee 32
53113 Bonn, Germany


You need to login to reply
Re: Horizontal vs Vertical Flow Constructed Wetland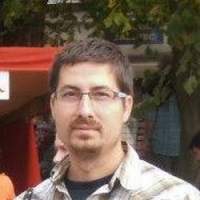 24 May 2016 17:40
#18092
by

vitek
Dear Alexandra and all others,
I think we are missing the main point in this discussion and it is - what are the limits for the effluent from the system? Because different wetland types are suitable for different uses.
Simply said VFCW is a aerobic - nitrifying system, so it is focused on reducing the NH4 (not the nitrogen as it was wrote before). HFCW is anoxic/anaerobic system so it's not capable of reducing NH4 but it's still good for organic compounds (BOD, COD) and solids.
So if the focus of the treatment plant is the total nitrogen you can't use any of these on its own. It should be combined or the water should be recirculated.
It can't be said that VFCW is better than HFCW if you don't know all the circumstances and demands on the treatment system.
VFCW is definetely more efficient system but more complex to design and build.
But I must said that for basic communal waste water treatment I would definetely recommend the french system as the most economical and reliable. (but without siphons - as I wrote in the other topic
vitek wrote: )
You need to login to reply
Re: Horizontal vs Vertical Flow Constructed Wetland
26 May 2016 20:25
#18114
by

biotech80
Hi Alexandra,

We have been operating a VFCW for several years now at our evaluation DEWATS plant in Durban.


The VFCW has about 100 squaremeters and is loaded with 8-12 cubicmeters/day.
We use a siphonchamber with a mechanical-float siphon that discharges about 4-5 times a day.
Issue is, due to limited headspace it is only about 50% of the design depth.

We go in with a COD of 200-320 mg/l with a noticeable colloidfraction composed of Long- and Mediumchain Fatty Acids due to excessive FOG-scum buildup at the beginning of the system.


After the VFCW we usually have a COD ranging from 80-120 mg/l and about a 50% NH4 reduction (which of course shows at NO3) and some P uptake as well.

After about 2 years of continuous operation there where issues with the wetland which resulted either in partial channeling (Root space) and fully clogged pores due to high colloid fraction.

We had the VFCW dry for 2 weeks and optimized our distribution pipes and removed/replanted the plants.
Now values are back in the <100mg/l range constantly.

So...from our point of view:
Works great, but Siphon and distributionpipes have to be done really properly.
Oxygen input is great in the VFCW....compared to HFCW
For Nitrification we use an aditional HFCW afterwards.

Cheers
Bjoern
The following user(s) like this post:
Geoffroy Germeau
You need to login to reply
Re: Horizontal vs Vertical Flow Constructed Wetland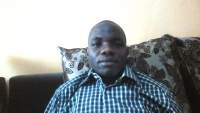 04 Nov 2016 16:10
#19518
by

ogeda
I am really pleased with this initiative. I am from Kenya and My MSc thesis is on evaluating effectiveness of constructed wetland treatment system for polishing municipal wastewater. I designed Horizontal, vertical and hybrid subsurface flow wetland systems and compared their performances.My opinion is that Horizontal systems have clear design procedures as opposed to the vertical systems. I also realised that horizontal systems are prone to clogging if the substrate used has high silt content and higher uniformity of coefficient. Clogging in the vertical system is rear because of intermittent feeding of wastewater. Operation and maintenance of vertical system is however higher due to intermmitent feeding. On pollutant removal, both systems have high organic removals but phosphorous removal is low.
You need to login to reply
Re: Reply: Horizontal vs Vertical Flow Constructed Wetland
07 Nov 2016 06:16
#19523
by

Rennie
Hi

it was exciting to hear about your work on horizontal and vertical wetlands, are you now done with your MSc? I am also a MSc student working on flow characteristics and mass balances of vertical constructed wetlands , so I thought maybe we might exchange ideas.

Regards

Rennia





Rennia Mwenje
MSc in Chemical Engineering (Candidate)
Pollution Research Group
School of Engineering
University of KwaZulu-Natal
Durban, 4041
You need to login to reply
Re: Reply: Horizontal vs Vertical Flow Constructed Wetland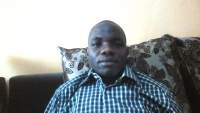 08 Nov 2016 16:44
#19540
by

ogeda
Hi

I am almost through with the process of submission of thesis. working on manuscripts for publication in journal
You need to login to reply
Re: Horizontal vs Vertical Flow Constructed Wetland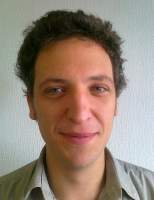 28 Jun 2019 10:54
#27685
by

Geoffroy Germeau
Hello,

I would like to have your opinion on the suitability of VFCW treating raw wastewater for individual household of less developped countries in rural areas.

Besides the difficulty of the distribution and alternation of the inflow, requiring batches, valves, and a distribution system, the potential raw wastewater on the surface of the filter migth be healthy hazardous to my opinion.
If properly maintained, designed, etc., the filter material and system size should avoir raw waste water accumulation on the surface (I mean wet areas, not accumulation of dry sludge), but...not easy to ensure.

Distribution of water to a sand filter through drilled pipes on a layer of gravels is possible but very difficult to check if working properly. It would need pumping or batch system, and a pretreated effluent (from a septic tank for exemple) to avoid clogging. And in that case, the plants would be more a problem because of the risk to get into the distribution holes. Wouldn't it be beter to have a non planted sand filter in that case, with pretreatment before?

Also, I am very surprised to read that Germany would stop with HFCW after septic tanks because we have been operating HFWC in Belgium for many years now with very good results and recognition.

Thanks for sharing your opinion,

Regards,

Geoffroy
Geoffroy Germeau

You need to login to reply
Re: Aw: [SuSanA Forum] Horizontal vs Vertical Flow Constructed Wetland (Constructed wetlands, soil filters and infiltration beds)

28 Jun 2019 11:28
#27686
by

AquaVerde
Dear Geoffroy
Lets alone the "German CW-way", having all your mentioned contrains in mind, for "treating raw wastewater for individual household of less developped countries in rural areas" in a most simple way, may I recommend:
"Watson Wicks
An Extremely Simple, Low Cost Alternative Septic System"
see at:
oasisdesign.net/compostingtoilets/watsonwick.htm
Viele Grüße
Detlef SCHWAGER
You need to login to reply
Re: Horizontal vs Vertical Flow Constructed Wetland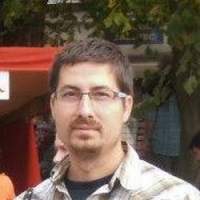 29 Jun 2019 16:35
#27691
by

vitek
Dear Geoffroy

I've got two small french style wetlands for treatment of raw wastewater for households (around 6 PE) here in the Czech Republic. For the treatment of raw wastewater, you need two vertical flow filters (divided into two cells) in series so it's quite hard to do it without a pump. Also the alternating of the wetland cells is a need. And the first filter for raw waster can't function without plants - without plants, the filter will clog (actually this the one type of a treatment wetland where you need plants).
It's not hard to design and quite easy to operate (you need only to switch one valve once per week) and I don't think that it is more hazardous than for example composting toilets. There is no smell also on the sites.
I would stress that the distribution and alteration system is quite easy to design and build - especially in small systems like households. And to add to that - any system will function as intended only if it is properly designed, build and maintained.

To the horizontal filters - some designers (not specialized in the treatment wetlands) are still using them, but we are not. The problem is that for households we need to comply with the limit for NH4 <20 mg/l and it's quite hard to ensure that with HF. For small villages, there is no limit for NH4 (don't ask why it is for households and not for villages), but still, the outflow from HF is not perceived in a good way in many times (even if the WWTP comply with limits) because the treated water could smell and it's not as clear as after the VF.

Regards
Vit
You need to login to reply
Time to create page: 0.293 seconds
DONATE HERE