Worm toilets and deworming tablets
5656 views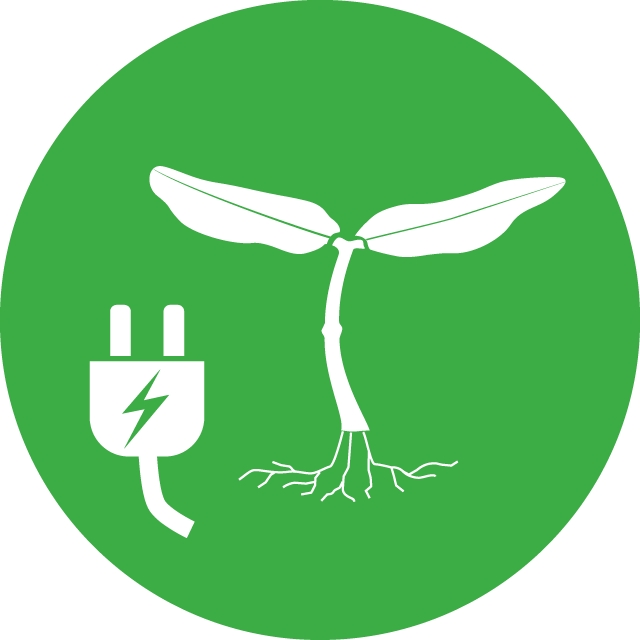 Re: Worm toilets and deworming tablets
12 Apr 2017 14:51
#21209
by

Elisabeth
Hi Ben,
Nice to hear from you on the Forum, always great to see new people! Where are you based? I am guessing U.S. as you use the term "humanure" which is popular there.

Regarding your statement:
At the risk of stating the obvious, pharmaceuticals in general are excreted in the urine, so while they may be present in mixed humanure, diverting the urine from the feces resolves that concern.
From memory, I think it's right to say that most pharmaceuticals are excreted in the urine, but not all. Some you can also find in the feces. But I am not sure where the anthelminthic drugs end up, i.e. in urine or feces or both.
If anyone has time to look into this further, start with the PhD thesis of Martina Winker:
www.susana.org/en/resources/library/details/1007
Winker, M. (2009). Pharmaceutical residues in urine and potential risks related to usage as fertiliser in agriculture. PhD thesis, Hamburg University of Technology (TUHH), Hamburg, Germany
Page 62 says:
Major parts of pharmaceuticals and their metabolites detected in municipal wastewater originate from urine although some substances show reasonable excretion via faeces.
Regards,
Elisabeth
You need to login to reply
Re: Worm toilets and deworming tablets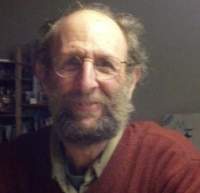 11 Feb 2017 03:49
#20421
by

Benno
Hi Angus ... Thanks tremendously for the work you are doing in refugee camps! I've had success using red wiggler (Eisenia fetida) worms, aka tiger worms, for humanure in composting toilets, and for horse manure in vermicomposting systems. I'm not sure what worm meds you are encountering in your camp, but a local veterinarian offered that the effects of the medications for horses safely time out after 3 months. I feel pretty confident using manure that has aged at least six months, but have used not as aged manure successfully as well. The other concern for using worms in humanure is salinity from the mixed urine. Adding graywater dilutes the salinity to tolerable levels for the worms. The standard water to urine dilution for agriculture is +/- 10:1, so I'd suggest starting there, but monitoring so your pile does not get too wet. Doing so will oversaturate your beneficial organisms.

Lately, we have been using urine diverting systems such as Separett or Full Circle composters for this purpose. Both Full Circle and Separett offer manufactured systems, and Separett also offers a diverter insert for constructing your own privy. Other products are available as well.

Point of note for Elizabeth ... Thanks for the insight about the helminths letting go vs dying off from the meds. That must explain why the worms survived in the "younger" horse manure. Now I wonder if it has an effect on the beneficial nematodes in the vermicompost ecosystem. At the risk of stating the obvious, pharmaceuticals in general are excreted in the urine, so while they may be present in mixed humanure, diverting the urine from the feces resolves that concern. Rich Earth Institute in Vermont, USA, has been doing research in this area.

Best of luck with your project, Angus!

Ben
Ben has been fascinated with bugs and worms since he was a kid. He's been composting with worms and building worm bins since 1995. He offers worm composting workshops that are engaging, informative, and fun. Ben lives in the Pioneer Valley of western Massachusetts, USA, along with some of the finest soil in the world, and where he works with water conservation and food nutrient recovery systems.
You need to login to reply
Re: Worm toilets and deworming tablets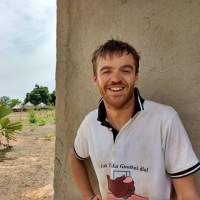 20 Jan 2017 14:31
#20182
by

Angus
Thanks for the help everyone,

It sounds like the deworming tablets won't necessarily be harmful to the worms in the toilet then, particularly if worms can survive dewormed cow manure.

This is just as well, because I've confirmed that all schoolchildren under 15 are given deworming tablets once a year.

I don't know how I could go about doing any testing, so I'll just have to trust that they are ok. If we notice all the toilets stop working around the time that the deworming tablets are given then that will be a good indication!

Angus
The following user(s) like this post:
Elisabeth
You need to login to reply
Re: Worm toilets and deworming tablets
19 Jan 2017 07:26
#20167
by

jasonlopez
Angus, In my vermicomposting experience using manure from industrial dairy cows (receiving deworming, antibiotics, supplements, etc.) I never had any issues with worm die off. I'm curious how this works in humans though.

I imagine the worst case scenario being mass administration at a school. Any chance your thinking of doing any testing?

Best of Luck,

Jason Lopez
Jason Lopez
+1 (202) 999-8226 (WhatsApp)


This email address is being protected from spambots. You need JavaScript enabled to view it.


Skype: jas.lop
@xasonlopez
You need to login to reply
Re: Worm toilets and deworming tablets
18 Jan 2017 22:17
#20158
by

Elisabeth
I had a chance to raise this topic with somebody involved with mass deworming yesterday. She said I should be asking health experts about this but from her general knowledge she explained to me that:
The anthelminthic drugs do not really "kill" the intestinal worms but they cause the worms to "let go of their hosts"; they can no longer attach themselves properly and leave the body of the host (e.g. child) with the feces. They (the helminths) would not actually be dead but not able to stay in the host anymore. This led me to conclude that this medicine cannot be all that harmful in the environment (?).
She also said it is no different to anything else we ingest, i.e. also antibiotics, anti-depressant, hormones and alike are passed out in the feces and could theoretically have an impact on the earthworms - but they are unlikely to be so "sensitive" or are they?
She was unaware of any issues with resistance of anthelmintic drugs in the patients; she said there are a range of different drugs for different types of worms; sometimes a mixture of drugs are used, or not a targeted drug for a specific worm type; this could lead to lower levels of efficiency.
My gut feeling is that you don't have to worry about the tiger worms in the worm toilet. Also remember the children are only treated every six months or even only yearly. Tell them to use a different toilet for a day after they have taken the deworming pill?? This is impractical, I guess - but could theoretically be a solution if the worms in the worm toilet were very sensitive (but I doubt it).
I think the analogies from animal deworming (e.g. some of the articles mentioned above) may not hold.
But let's see if we can dig out more information or encourage more real worm experts to talk to us on this interesting topic?
Cheers,
Elisabeth
You need to login to reply
Re: Worm toilets and deworming tablets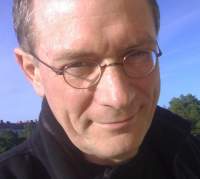 14 Jan 2017 18:00
#20111
by

arno
Here is one paper on persistence of the most common deworming agent used on humans, albendazole.
The Chinese authors looked at soil and watermelon (fresh fecal material is commonly used in China to fertilize crops). Here we talk about half-lives of days for albendazole in soil. For the more powerful and persistent anthelmintics used in farm animals, things are more complicated and some degradation products can last for months in the environment and they can be more toxic than the parent material. Increased resistance caused by overzealous use of anthelmintics is also a concern. Here's a lexicon on the topic from Wikipedia
www.wikiwand.com/en/Anthelmintic
Residue Analysis of Albendazole in Watermelon and Soil by Solid Phase Extraction and HPLC
Min Wu & Jiye Hu
Analytical Letters Volume 47, 2014 - Issue 2
Pages 356-366 |
dx.doi.org/10.1080/00032719.2013.832276
Abstract
A reliable method was developed for the determination of albendazole residues in watermelon and soil by solid phase extraction and high performance liquid chromatography with an ultraviolet detector. The pesticide in the sample was confirmed by liquid chromatography-mass spectrometry (LC-MS). The average recoveries ranged from 82.3 to 93.6% with relative standard deviations of 0.27 to 3.51%, at fortification levels of 0.01, 0.1 and 0.5 mg kg−1 in soil, whole watermelon, and watermelon flesh. The validated method was successfully applied to determine the dissipation and residue of albendazole in a watermelon field in Shandong and Anhui Province, China. The half-lives of albendazole in soil were 6.30 and 4.95 days in Shandong and Anhui, respectively. The terminal residues of albendazole in whole watermelon and watermelon flesh were all below the limit of quantification value (0.01 mg kg−1). Since there is no existing maximum residue limit of albendazole in watermelon in China, these analyses provide a reference limit for albendazole in watermelon.
Arno Rosemarin PhD
Stockholm Environment Institute


This email address is being protected from spambots. You need JavaScript enabled to view it.


www.sei.org
www.ecosanres.org

You need to login to reply
Re: Worm toilets and deworming tablets
12 Jan 2017 22:28
#20094
by

Elisabeth
Thanks for this info. Did you already find out
how long
the anthelminthic substances remain active in feces or soil samples or compost? I can't imagine that it could be for too long. After all, most complex molecules are quite quickly broken down in the environment especially in soil, aren't they?
I found this sentence interesting in the second abstract that you linked to:
A survey was conducted on 5 sheep farms in Scotland, where anthelmintic resistance is known to be widespread.
This anthelmintic resistance is something that I have been wondering about. Seems to be less of an issue than anti-biotic resistance so far (??). See also short snippet of information here:
en.wikipedia.org/wiki/Mass_deworming#Reinfection_and_resistance
But that's a different topic.
You need to login to reply
Re: Worm toilets and deworming tablets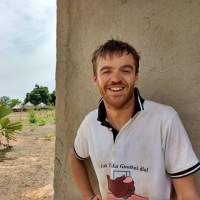 12 Jan 2017 15:21
#20081
by

Angus
Thanks Elisabeth,
Thanks for putting me onto the antihelmintic link - some further investigation from this and I found an article which states:
"All clinical anthelmintics are markedly toxic to earthworms. This simple test may therefore be used for determining whether a given substance has any anthelmintic properties."
http://jpet.aspetjournals.org/content/12/3/129
It also looks like they might still be active in faeces.
www.ncbi.nlm.nih.gov/pubmed/27369575
Therefore the issues remaining for me to find out is how frequent are the deworming campaigns and whether dewormed faeces in part of the toilet will kill worms across the whole toilet.
Angus
(I will also have a look at the Wikipedia article, but at first glance it looks expertly written and I think I will be learning more than contributing!)
The following user(s) like this post:
Elisabeth
You need to login to reply
Re: Worm toilets and deworming tablets
11 Jan 2017 20:11
#20065
by

Elisabeth
Dear Angus,
Oh, that is a really interesting question! Did that book provide any evidence?
I have quite an interest in the whole mass deworming activities (got involved in the Wikipedia page about this topic here:
en.wikipedia.org/wiki/Mass_deworming
)
My gut feeling would be that the anti-helminthic drugs used in deworming would not be a threat to the earthworms in vermifilter toilets.
After all, those drugs are targeting helminths which is a totally different type of worm than earthworms, isn't it? (helminths:
en.wikipedia.org/wiki/Helminths
- another article I helped improve)
Also when the drug has gone through the stomach, shouldn't it become quite "inactive" once it's passed out in the feces?
Some information about the anthelmintic drugs:
en.wikipedia.org/wiki/Anthelmintic
But I'd be very interesting to see some facts and information in this, if anyone has it or knows where to find it?
Regards,
Elisabeth
P.S. Angus, did you see that we were discussing Oxfam's "Tiger Toilets" here recently:
forum.susana.org/component/kunena/205-ve...limited-and-oxfam-uk
Would be great to hear your thoughts and reactions to the points raised.
And would love your inputs to improving the Wikipedia article on vermifilter, too:
en.wikipedia.org/wiki/Vermifilter
You need to login to reply
Worm toilets and deworming tablets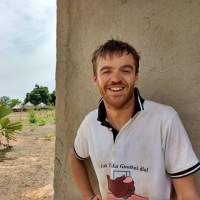 11 Jan 2017 18:55
#20064
by

Angus
Hello all,

I am working on a project building worm toilets in a refugee camp, on the basis that they can provide a much higher quality of sanitation and last a lot longer than normal toilets.

Unfortunately, whilst browsing a vermicomposting book, I saw that it is not recommended to use some fresh animal manure as if the animal has been recently dewormed that may kill the earthworms. In refugee camps deworming campaigns are regular occurrences - should I expect a lot of dead worms on my hands?

I will be quite amazed if anybody has any experience of this...

Thanks in advance!

Angus
The following user(s) like this post:
jasonlopez
You need to login to reply
Time to create page: 0.254 seconds
DONATE HERE