Case Study Madagascar - WASH-Nutrition
3440 views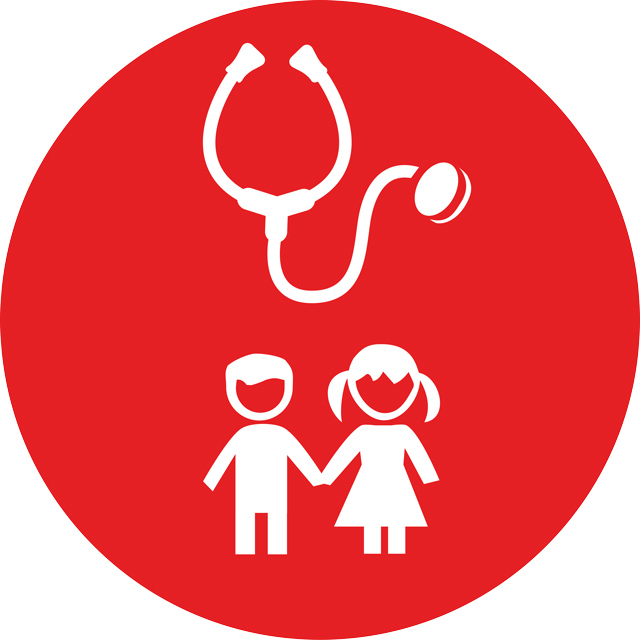 Re: Case Study Madagascar - WASH-Nutrition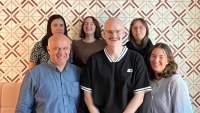 13 Jul 2018 11:26
#25596
by

secretariat
Dear all,
The case study is now also available for download in the SuSanA library under the following link:
www.susana.org/en/knowledge-hub/resource...library/details/3336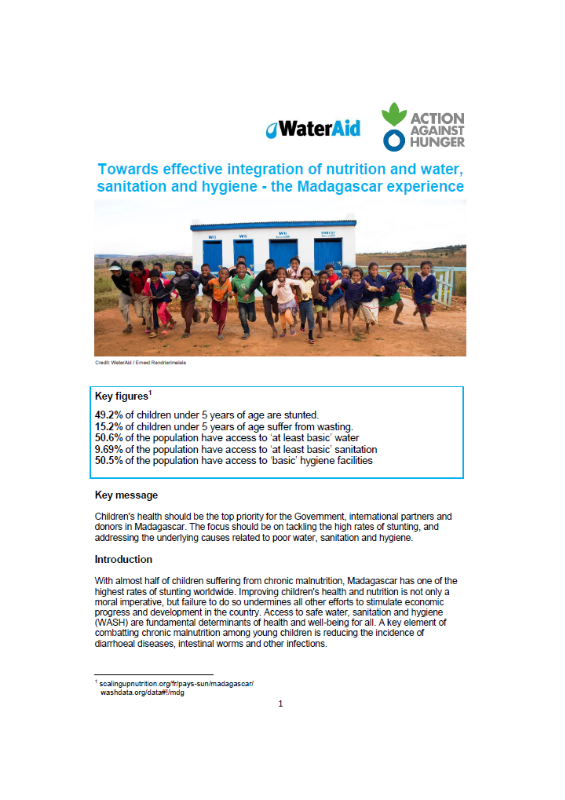 Kind regards,
Ainul on behalf of the SuSanA Secretariat
You need to login to reply
Case Study Madagascar - WASH-Nutrition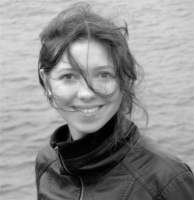 11 Jul 2018 18:09
#25592
by

Jona
Dear SuSanA colleagues,
I would like to draw you attention to a brand new
case study from Madagascar on the integration of WASH-Nutrition
- developed by ACF and WaterAid.
Case study in English (direct download):
watera.id/2m4XEkM
Case study in French (direct download):
watera.id/2m7Ph86
The case study, 'Towards effective integration of nutrition and WASH - the Madagascar experience', is a collaboration between ACF and WaterAid teams in Madagascar and HQs aimed at documenting and sharing the progress and challenges Madagascar has experienced in improving coordination and integration of nutrition and WASH. It is based on in-country interviews with stakeholders involved from central and local government, NGOs and donors. It forms part of the work we are contributing to the SUN-SWA collaboration on WASH and Nutrition. The case study gives a balanced picture – noting the strong integration of WASH within the latest National Nutrition Plan launched last year (an advocacy success in and of itself!) and the way in which the National Nutrition Office (ONN) have championed this agenda – while also highlighting the major challenges for driving integrated action, such as the political uncertainty in Madagascar, the WASH Ministry and Ministerial changes in the country, and the comparative lack of donor attention and support.
Best,
Jona
Business Development Manager
LAVESE - aquanesa solution
You need to login to reply
Time to create page: 0.302 seconds