Resources on WASH and undernutrition link... and your views and contributions!
35.9k views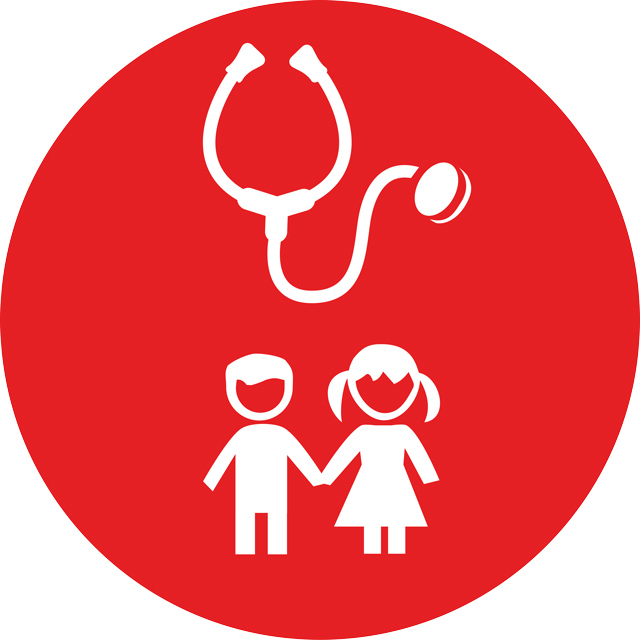 Re: WASHplus Weekly: Focus on WASH & Nutrition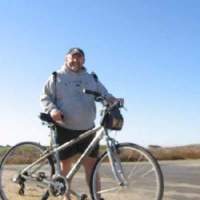 02 Jul 2015 14:45
#13993
by

campbelldb
Issue 197| July 2, 2015 | Focus on WASH & Nutrition

This issue on WASH and nutrition integration features a recent USAID webinar and briefs from USAID and WASHplus. Also featured is an upcoming conference organized by Catholic Relief Services and links to a May 2015 seminar by Irish Aid. A chapter from a 2015 report by the International Food Policy Research Institute discusses evidence of the link between sanitation, child height, and well-being. Other reports/articles discuss environmental enteropathy findings and explore water, food security, and nutrition linkages.

[url=http://us2.campaign-archive1.com/?u=ed50820bda89f8241498bf4db&id=fe3c82171e&e=[UNIQID]]Link[/url]
Dan Campbell,
Communications/KM Specialist
Banjo Player/Busker
Haiku poet
You need to login to reply
Re: Feb 20, 2015 WASHplus Weekly on WASH & Nutrition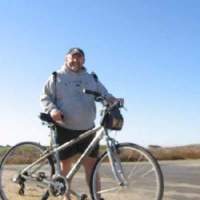 25 Feb 2015 14:20
#12253
by

campbelldb
This weekly contains recent webinars, articles, and reports on issues related to WASH and nutrition integration. Included are a policy brief on food hygiene, a handwashing and sanitation study in Tanzania, an overview of the nutrition situation in Asia, a review of the health impact of household water treatment, and other resources.

[url=http://us2.campaign-archive1.com/?u=ed50820bda89f8241498bf4db&id=3bac703a62&e=[UNIQID]]Link[/url]
Dan Campbell,
Communications/KM Specialist
Banjo Player/Busker
Haiku poet
You need to login to reply
Re: WASH Nutrition Literature Updates - Sept 2014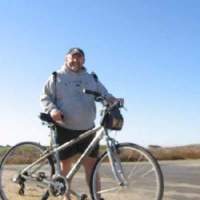 11 Sep 2014 19:49
#10133
by

campbelldb
Links to the resources, studies, etc listed below are at:
http://sanitationupdates.wordpress.com/2014/09/05/focus-on-wash-nutrition-washplus-weekly-sept-5-2014/
This issue contains some of the most recent studies on stunting, open defecation, nutritional interventions, and other WASH and nutrition issues. Recent reports from the World Bank Water and Sanitation Program discuss the impacts of improved sanitation on child growth in Vietnam and Lao PDR. Training materials include the new Global Handwashing Day guide from the Global Public-Private Partnership on Handwashing and a WASHplus infographic on tippy taps.
BLOG POSTS WASHPlus_HTMLbanner_weekly_600x159
Left, Right, and Toilets. Ideas for India, Aug 2014. D Spears. (Link)
Eliminating open defecation in India is a policy priority. This column contends that successful strategies for reducing open defecation may not fit policy stereotypes of the left or the right. While rural sanitation policy in states where this practice is most concentrated has been focused on latrine construction, promotion of latrine use is what will make a difference.
What Do Toilets Have To Do with Nutrition? More Than You Might Think. IFPRI Blog, July 2014. L Haddad. (Link)
A new working paper from the Institute of Development Studies has looked at data from 116 low- and middle-income countries from 1970 to 2012. It found that access to safe water (20 percent) and improved sanitation (15 percent) explained 35 percent of the variation in stunting rates across countries and time periods. This reflects two things: the fact that water and sanitation are strongly linked to stunting reduction, and that both water and sanitation coverage have increased strongly in the past four decades.
JOURNAL ARTICLES BY PUBLICATION DATE
The Effect of India's Total Sanitation Campaign on Defecation Behaviors and Child Health in Rural Madhya Pradesh: A Cluster Randomized Controlled Trial. PLoS Medicine, Aug 2014. R Sumeet. (Link)
The objective of this study is to measure the effect of the Total Sanitation Campaign implemented with capacity building support from The World Bank's Water and Sanitation Program in Madhya Pradesh on availability of individual household latrines (IHLs), defecation behaviors, and child health (diarrhea, highly credible gastrointestinal illness [HCGI], parasitic infections, anemia, and growth). The intervention led to modest increases in availability of IHLs and even more modest reductions in open defecation. These improvements were insufficient to improve child health outcomes. The results underscore the difficulty of achieving adequately large improvements in sanitation levels to deliver expected health benefits within large-scale rural sanitation programs.
Noncommunicable Diseases in HIV Infection in Low- and Middle-Income Countries: Gastrointestinal, Hepatic, and Nutritional Aspects. Journal of Acquired Immune Deficiency Syndrome, Sep 2014. P Kelly. (Full-text)
The purpose of this review is to outline the interaction between HIV and noncommunicable diseases affecting the gastrointestinal tract, liver, and nutritional disorders in low- and middle-income countries, and to identify research priorities. HIV interacts strongly with environmental enteropathy, exacerbating malabsorption of nutrients and drugs. HIV and nutritional care need to be better integrated, but many questions on how best to do this remain unanswered.
An Evolving Perspective about the Origins of Childhood Undernutrition and Nutritional Interventions that Includes the Gut Microbiome. Annals of the New York Academy of Sciences, Aug 2014. T Ahmed. (Link)
This paper summarizes work on mechanisms underlying the varied manifestations of childhood undernutrition and discusses current gaps in knowledge and challenges to our understanding of undernutrition and infection/immunity throughout the human life cycle, focusing on early childhood growth. It proposes a series of basic and clinical studies to address this global health challenge.
Early Childhood Diarrhoeal Diseases and Cognition: Are We Missing the Rest of the Iceberg? Paediatrics and International Child Health, Aug 2014. J MacIntyre. (Abstract)
This paper reviews the burden of early childhood diarrheal diseases globally and the emerging evidence of their relationship with global disparities in neurocognitive development. The strength of evidence indicating that the severe childhood diarrheal burden may be implicated in cognitive impairment of children from low- and middle-income countries is discussed. Findings suggest that greater investment in multi-site, longitudinal enteric infection studies that assess long-term repercussions are warranted.
Climate Change, Crop Production and Child Under Nutrition in Ethiopia: A Longitudinal Panel Study. BMC Public Health, Aug 2014. S Hagos. (Link)
The amount and distribution of rainfall and temperature influence household food availability, thus increasing the risk of child undernutrition. However, few studies examined the local spatial variability and the impact of temperature and rainfall on child undernutrition at a smaller scale. We conducted this study to evaluate the effect of weather variables on child undernutrition and the variations in effects across the three agro-ecologies of Ethiopia.
Addressing Chronic Malnutrition through Multi-Sectoral, Sustainable Approaches: A Review of the Causes and Consequences. Frontiers in Nutrition, Aug 2014. K Reinhardt.(Link)
The objective of this paper is to review current knowledge on the causes and consequences of chronic malnutrition and their relationship with multiple sectors. Understanding the causes includes approaching chronic malnutrition from the basic, underlying, and immediate levels. The causes reach from macro-level environmental influences to specific micronutrient intake.
Why Worry About the Politics of Childhood Undernutrition? World Development, Vol. 64 2014. N Nisbett. (Link)
Undernutrition affects over 2 billion people, but most of the global policy focus has been on technical solutions rather than on understanding nutrition politics. This paper reviews existing literature on nutrition politics and policy. It identifies a number of recurring themes surrounding knowledge, politics, and capacities.
Undernutrition's Blind Spot: A Review of Fecally Transmitted Infections in India.Journal of Water, Sanitation and Hygiene for Development, July 2014. R Chambers.(Abstract)
With relevance to India and more widely, this review article examines links between fecally transmitted infections (FTIs) and undernutrition, presents a new framework for understanding the relative nutritional significance of FTIs, and draws practical implications for professionals and for future research.
REPORTS/TRAINING MATERIALS
Global Handwashing Day Planner's Guide: 3rd Edition, 2014. PPPHW. (Link)
In addition to background information, the top five facts about hand washing you should know, and insights from the latest in hand washing research, this newly revised Planner's Guide features: detailed celebration ideas designed to help religious organizations, schools, health care centers, and more plan effective messaging and events, and an event checklist that helps planners organize and make sure their event planning is on track.
How to Make Other Types of Tippy Taps, 2014. WASHplus. (Link)
This card has instructions on how to make tippy taps from mineral water bottles, tin cans, gourds, and jerry cans.
Investing in the Next Generation: Children Grow Taller, and Smarter, in Rural, Mountainous Villages of Vietnam Where Community Members Use Improved Sanitation, 2014. Water and Sanitation Program. (Link)
The use of unimproved latrines in rural villages in mountainous regions of Vietnam leads to 5-year-old children being 3.7 cm shorter than healthy children living in villages where everybody practices improved sanitation. This difference in height is irreversible and matters a great deal for a child's cognitive development and future productive potential. A child remains at risk of stunting if community members use unimproved sanitation facilities, even when the child's family uses improved latrines. Community-wide sanitation interventions should be considered for integration into nutrition and poverty programs to support stunting prevention.
Investing in the Next Generation: Children Grow Taller, and Smarter, in Rural Villages of Lao PDR Where All Community Members Use Improved Sanitation, 2014. Water and Sanitation Program. (Link)
This brief summarizes research examining whether open defecation and unimproved sanitation in a rural community are related to stunted children of different age groups. Among the key findings: what happens today in terms of sanitation behaviors will affect the country's future. Improving sanitation in rural communities of Lao PDR is thus a development priority that requires resources for a National Rural Sanitation Program.
Maharashtra's Child Stunting Declines: What is Driving Them? Findings of a Multidisciplinary Analysis, 2014. L Haddad, Institute of Development Studies. (Link)
Between 2006 and 2012, Maharashtra's stunting rate among children under 2 years of age was reported to decline by 15 percentage points—one of the fastest declines in stunting seen anywhere at any time. This was seemingly more remarkable because it occurred within a context where Indian stunting levels nationally are regularly characterized as stuck or static.
What Are the Factors Enabling and Constraining Effective Leaders in Nutrition? A Four Country Study, 2014. N Nisbett, Institute of Development Studies. (Link)
This study of individuals identified as influential within the nutrition sector in Bangladesh, Ethiopia, Kenya, and India examines why particular individuals champion nutrition policy, and how they operate in the wider policy and political environments of their countries.
SQUAT Survey: Sanitation Quality, Use, Access and Trends, 2014. RICE Institute.(Link)
SQUAT is a quantitative survey that was conducted in rural areas of Rajasthan, Madhya Pradesh, Uttar Pradesh, Haryana, and Bihar. In each state, researchers visited two or three districts that had changes in household open defecation between the 2001 and 2011 censuses that were similar to the state as a whole. Within districts, villages were randomly selected, and within villages, they used an in-field randomization procedure to select households. The researchers interviewed 3,235 adults about their defecation practices and views on latrines and latrine use, and collected individual-level latrine use data for 22,787 household members.
Connecting Water, Sanitation, and Hygiene with Fresh Water Conservation and Climate Resilience: The Need to Facilitate Integration in Development Assistance, 2014. E Shope, National Resources Defense Council. (Link)
Currently, the development sector all too often addresses WASH, climate resilience, and fresh water conservation as separate issues. Fortunately, though, awareness about the importance of integrated efforts to solve these challenges in development projects is increasing. USAID has publicly spoken about and financially supported some efforts to promote integrated solutions for addressing WASH, conservation, and climate.
Care Groups—An Effective Community-Based Delivery Strategy for Improving Reproductive, Maternal, Neonatal and Child Health in High-Mortality, Resource-Constrained Settings, 2014. H Perry. (Link)
Care Groups are an innovation in reproductive, maternal, neonatal, and child health programming that is gaining increasing recognition because of their effectiveness in promoting behavior change and expanding population coverage of key interventions. This paper provides policy makers and donors with an introduction to the Care Group approach and an overview of the evidence of their effectiveness.
Dan Campbell,
Communications/KM Specialist
Banjo Player/Busker
Haiku poet
You need to login to reply
Re: A WASH and Nutrition Literature Update - July 2014
03 Jul 2014 19:52
#9217
by

Elisabeth
Dear Kris,
As far as I can see, the content was copied and pasted by Dan from his excellent WASHPlus weekly e-mail service, that's why the links are not embedded properly.
Best if you read it in the original source which is here:
goo.gl/fl9IDb
Normally we don't allow on the forum direct copy & paste from a newsletter (because it's meant to be a discussion forum not a bulletin board, as Cor Dietforst put it so nicely the one time).
Perhaps we make an exception here because Dan is working so hard on keeping us informed about the links between nutrition and WASH?
(also here on the forum:
forum.susana.org/forum/categories/92-nutrition-and-wash
)
Regards,
Elisabeth
You need to login to reply
Re: A WASH and Nutrition Literature Update - July 2014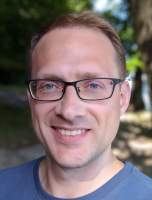 03 Jul 2014 19:39
#9216
by

JKMakowka
You need to login to reply
Re: A WASH and Nutrition Literature Update - July 2014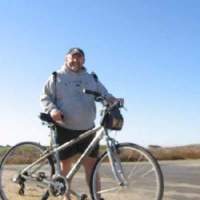 03 Jul 2014 15:36
#9207
by

campbelldb
Link -
http://goo.gl/fl9IDb
WEBINARS
June 25, 2014, WASH, Nutrition and Early Childhood Development: New Evidence in ECD and Findings from the Field. (Webinar|Presentations)
Presenters at this webinar included Jenny Orgle, CARE's program director for the Nutrition at the Center Program, who talked about how her program addresses environmental enteropathy, and Professor Maureen Black, Department of Pediatrics, University of Maryland School of Medicine, who discussed new evidence linking nutrition and early child development and its connection to WASH. The webinar was co-hosted by WASHplus and the USAID WASH and Nutrition Community of Practice, and was moderated by Helen Petach, USAID, Bureau for Global Health, Office of Health Infectious Diseases and Nutrition.
June 30, 2014 – Webinar on WASH and the USAID Nutrition Strategy. (Link)
The recently released USAID Multi-Sectoral Nutrition Strategy is an important step toward improving nutrition efforts in USAID programs. This WASH Advocates and 1,000 Days webinar on the new strategy explores the relationship between WASH and nutrition, the process of creating the nutrition strategy, and implications for practical application of WASH and nutrition in the field.
PRESENTATIONS
Reducing Environmental Enteropathy and Child Growth Faltering: An Intervention Trial Update. A presentation by Steve Luby at FHI 360 on June 19, 2014. (Link)
This presentation provides an overview of the evidence that fecal environmental contamination causes stunting. Because stunting is more common where there is more environmental fecal contamination, animal husbandry, biological plausibility, and food hygiene may be particularly important areas for attention.
Use of Tippy Taps in Rural Bangladesh: Integration into Nutrition Activities. American Public Health Association (APHA) Annual Conference 2014. A Hawkins. (Abstract)
Tippy taps are affordable and simple solutions to address hand hygiene in rural households. Significant impacts on hand washing behavior have already been seen, most likely because these devices serve as a visual reminder and reduce time needed to wash hands. Their use was strongest when complemented by other behavior change interventions and when promoted through village-level groups that provided positive reinforcement.
Access to Piped Water and Childhood Stunting in India. APHA Annual Conference 2014. R Parekh. (Abstract)
The results of this study revealed an association between access to piped water supply and stunting in India. Approximately 25 percent of children in households with access to piped water supply suffered stunting compared to 75.4 percent of children in households without access to piped water, a statistically significant difference.
REPORTS/BLOG POSTS
USAID Multi-Sectoral Nutrition Strategy 2014–2025. USAID. (Link)
With this strategy USAID aims to decrease chronic malnutrition, measured by stunting, by 20 percent through the U.S. Government's Feed the Future and Global Health initiatives, the Office of Food for Peace development programs, resilience efforts, and other nutrition investments. Within Feed the Future targeted invention areas, USAID will concentrate resources and monitor impact to reduce the number of stunted children by a minimum of 2 million.
Examining Factors Associated with Stunting in Lower Egypt in Comparison to Upper Egypt: Bridging the Gap between Cultural Beliefs and Feasible Feeding Practices through Trials for Improved Practices, 2014. J Kavle. USAID MCHIP. (Link)
The aim of this operations research study was to understand how mothers' behaviors, perceptions, and cultural beliefs impact dietary intake and feeding practices in stunted and nonstunted Egyptian children from 0–23 months of age. The study revealed a lack of understanding of the link between poor growth and feeding, illness, and stunting.
Persisting Consequences of Intestinal Infection, 2014. P Heidt. (Link)
The inner lining of the gut is a simple epithelium that completely self-renews every five days because of high mechanical and chemical stress. At the basis of the epithelial homeostasis are intestinal stem cells that are located at the bottom of crypts. This report describes and summarizes the recent developments in the identification and characterization of intestinal stem cells.
Linking WASH and Nutrition Strategies for More Sustainable Outcomes. Nutrition Newsroom, June 2014. J Teague, WASH Advocates. (Link)
Both WASH and good nutrition are important for education, economic growth, and healthy populations, as evidenced by two recently released USAID strategies: the Water and Development Strategy and the Multi-Sectoral Nutrition Strategy.
A Success Story: SHARE Contribution to Food Hygiene. SHARE Blog, July 2014. (Link)
Recognizing the importance of food hygiene in the prevention and control of fecally transmitted disease, and the need to build a stronger evidence base to support this, SHARE has funded three studies in this area in Bangladesh, Nepal, and The Gambia.
Explaining Obstacles to 'Total Sanitation' in India with Spatial Methods: Evidence from the District Level Household Survey, 2014. G Pierce. (Link)
Inadequate toilet use directly contributes to high rates of morbidity and mortality in India. Despite a strong research focus on sanitation solutions, understanding of the determinants of toilet use in India is remarkably poor. This paper uses spatial analysis techniques to explain variation in sanitation use at the district scale. A test of global spatial autocorrelation confirms that sanitation use is strongly clustered geographically, and spatial clustering remains robust after controlling for socio-economic explanations.
Rice Bran: A Food Ingredient with Global Public Health Opportunities, 2014. E Borresen. (Link)
The chapter from "Wheat and Rice in Disease Prevention and Health" explains how an underutilized food ingredient, namely rice bran, could become the next simple, yet significant, opportunity in global health, nutrition, and food security. Even though challenges are apparent to increase dietary rice bran in the global food market, they merit attention and scientific as well as technological innovation.
JOURNAL ARTICLES
Malnutrition Damages Gut Bacteria. BBC News, June 2014. (Link)
Child malnutrition has long-term effects on gut health that affect development even after treatment, a study suggests. A team studied the gut health of malnourished children in Bangladesh. Writing in the journal Nature researchers explain that bacterial make-up was not fully restored to normal even after food supplements were given. They say the finding might explain why children often fail to grow normally even after treatment.
The Impact of Antibiotics on Growth in Children in Low and Middle Income Countries: Systematic Review and Meta-Analysis of Randomised Controlled Trials. BMJ, Apr 2014. E Gough. (Link)
Antibiotics have a growth promoting effect in prepubertal children in low and middle income countries. This effect was more pronounced for ponderal than for linear growth. The antibiotic growth promoting effect may be mediated by treatment of clinical or subclinical infections or possibly by modulation of the intestinal microbiota. Better definition of the mechanisms underlying this effect will be important to inform optimal and safe approaches to achieving healthy growth in vulnerable populations.
Assessing the Impact of Drinking Water and Sanitation on Diarrhoeal Disease in Low- and Middle-Income Settings: Systematic Review and Meta-Regression. Trop Med Intl Health, Aug 2014. J Wolf. (Link)
Overall, improvements in drinking water and sanitation were associated with decreased risks of diarrhea. Specific improvements, such as the use of water filters and the provision of high-quality piped water and sewer connections, were associated with greater reductions in diarrhea compared with other interventions. The results show that inadequate water and sanitation are associated with considerable risks of diarrheal disease and that there are notable differences in illness reduction according to the type of improved water and sanitation implemented.
Improving and Monitoring the Health Impact of Water, Sanitation and Hygiene Interventions in Developing Countries, 2014. H Mosler, EAWAG. (Link)
Some of the recommendations from this report: 1) Assessing which pathways are most relevant for disease transmission in a specific local setting could be a very useful basis for effective project planning; 2) Invest more in projects with the major objective of improving sanitation in combination with hygiene (also food hygiene); 3) Projects targeting water for public health outcomes should increase the focus on water quality improvements at point of use; and 4) Projects targeting sanitation are probably more effective in (poor) urban settings.
Burden of Disease from Inadequate Water, Sanitation and Hygiene in Low- and Middle-Income Settings: A Retrospective Analysis of Data from 145 countries. Trop Med Intl Health, Aug 2014. A Prüss-Ustün. (Link)
In 2012, 502,000 diarrhea deaths were estimated to be caused by inadequate drinking water and 280,000 deaths by inadequate sanitation. The most likely estimate of disease burden from inadequate hand hygiene amounts to 297,000 deaths. In total, 842,000 diarrhea deaths are estimated to be caused by this cluster of risk factors, which amounts to 1.5 percent of the total disease burden and 58 percent of diarrheal diseases. In children under 5 years old, 361,000 deaths could be prevented, representing 5.5 percent of deaths in that age group. This estimate confirms the importance of improving water and sanitation in low- and middle-income settings for the prevention of diarrheal disease burden. It also underscores the need for better data on exposure and risk reduction that can be achieved with provision of reliable piped water, community sewage with treatment, and hand hygiene.
Antidiarrheal Effect of Food Fermented by Various Strains of Lactobacillus. Comprehensive Reviews in Food Science and Food Safety, March 2014. A Shafi. (Link)
Various Lactobacillus species possess antidiarrheal properties due to their probiotic effects and could be used in the form of fermented foods for the treatment of diarrheal disease. Recent studies have demonstrated the effectiveness of the natural mode (fermented food) of disease management because of its easy availability, low cost, and efficacy against diarrhea.
Gut Microbiomes of Indian Children of Varying Nutritional Status. PLoS One, Apr 2014. T Ghosh. (Link)
This study envisioned interrelationships between the pattern of the gut microbiome and the nutritional status of children. The cause of this pattern needs to be explored. However, insights obtained from the present study form the basis for further metagenomic investigations on larger populations of children. Results of such studies will be useful in identifying the key microbial groups that can be used for targeted therapeutic interventions for managing severe acute malnutrition.
Reducing Occurrence of Giardia Duodenalis in Children Living in Semiarid Regions: Impact of a Large Scale Rainwater Harvesting Initiative. PLoS Neglected Tropical Diseases, June 2014. J Fonseca. (Link)
In Brazil, about 2 million people living in rural, semiarid regions were provided with rainwater cement cisterns as part of the "One Million Cisterns" initiative. Ownership of a rainwater cistern is associated with a lower prevalence of G. duodenalis infection in children after adjustment for environmental and family-related factors.
Influence of Nutrition on Infection and Re-Infection with Soil-Transmitted Helminths: A Systematic Review. Parasites and Vectors, (7) 2014. P Yap. (Link)
The relationship between nutrition and soil-transmitted helminthiasis is complex and warrants further investigation. This study conducted a systematic review examining the influence of nutrition on infection and re-infection with soil-transmitted helminths (i.e., Ascaris lumbricoides, hookworm, Trichuris trichiura, and Strongyloides stercoralis) in humans. Emphasis was placed on the use of nutritional supplementation, alongside anthelminthic treatment, to prevent re-infection.
Correlates of Stunting Among Children in Ghana. BMC Public Health, May 2014. EKM Darteh. (Link)
In this study, the age of a child was a significant determinant of stunting with the highest odds of stunting occurring among children aged 36–47 months. Children from the Eastern Region were more likely to be stunted than children from the Western Region. The number of children in the household was significantly related to stunting. Children in households with 5–8 children were 1.3 times more likely to be stunted compared to those with 1–4 children. Mother's age was a significant predictor of stunting as well; children whose mothers were aged 35–44 years were more likely to be stunted.
Dan Campbell,
Communications/KM Specialist
Banjo Player/Busker
Haiku poet
You need to login to reply
Re: WASH Nutrition Literature Update - April 2014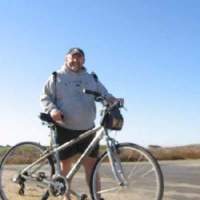 25 Apr 2014 16:58
#8337
by

campbelldb
[url=http://us2.campaign-archive2.com/?u=ed50820bda89f8241498bf4db&id=30ed532880&e=[UNIQID]]WASH/Nutrition Literature Update-April 2014[/url]

UPCOMING EVENTS

Emergency Nutrition Network (EEN) Technical Meeting on Nutrition – Oxford, UK, 7th, 8th and 9th October 2014. (Link)

RECENT PRESENTATIONS

- The WASH and Nutrition Nexus Current Operational Approaches, Lessons Learned and Practical Considerations for Future Programming, 2014. F Ngure, Water and Sanitation Program. (Link)

- Latest Evidence on WASH and Nutrition: What Do We Know Now That We Didn't Know Three Years Ago? 2014. A Weitz, Water and Sanitation Program. (Link)

- WASH & Nutrition in a Resettled Village: A Household Level Approach, 2014. T Bowling, Theun Hinboun Power Company. (Link)
This presentation at the WASH for Everyone Everywhere conference describes an at risk households pilot study in Lao PDR.

- The Correlation Between Household Environmental Sanitation, Water Supply, and Mothers' Hygiene Behaviour for Children under 5 and the Status of Child Nutrition in Vietnam, 2014. N Huy Nga. (Link)

And more
Dan Campbell,
Communications/KM Specialist
Banjo Player/Busker
Haiku poet
The following user(s) like this post:
JKMakowka
You need to login to reply
Re: WASH/Nutrition Literature Update - March 2014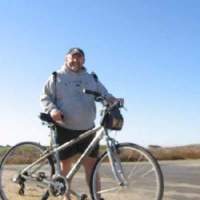 27 Mar 2014 17:38
#8010
by

campbelldb
The March 2014 literature update includes details on an upcoming USAID-sponsored WASH nutrition presentation on April 1, 2014, and the March 2014 issue of USAID's Global Waters magazine with descriptions of USAID WASH and nutrition efforts in Liberia and other countries. Other resources include a 2014 WHO report on childhood stunting, an award winning poster on food hygiene, an enteropathy study in Zimbabwe, and other resources.
Link: [url=http://us2.campaign-archive1.com/?u=ed50820bda89f8241498bf4db&id=4c75416ab5&e=[UNIQID]]March 2014 Literature Update[/url] |
Subscribe to the WASH/Nutrition Literature Updates
Dan Campbell,
Communications/KM Specialist
Banjo Player/Busker
Haiku poet
The following user(s) like this post:
secretariat
You need to login to reply
Re: Links to recent WASH studies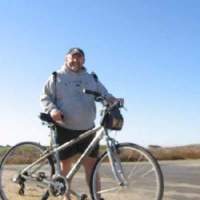 13 Mar 2014 18:53
#7787
by

campbelldb
Below are links to the latest posts to the WASHplus WASH/Nutrition Library, HDWQ Updates, Urban Health Updates and Sanitation Updates that I hope will be useful. Please let me know if you have relevant research/publications that we can feature on the blogs:
---
wash/nutrition library-
blogs.washplus.org/washnutrition
- Interventions to Address Maternal and Childhood Undernutrition: Current Evidence
- Can an Integrated Approach Reduce Child Vulnerability to Anaemia?
- Systematic review and meta-analysis: association between WASH and maternal mortality
---
household drinking water quality updates -
blogs.washplus.org/drinkingwaterupdates
- Effect of Water, Sanitation, and Hygiene on the Prevention of Trachoma
- Assessing the Impact of Water Filters and Improved Cook Stoves on Drinking Water Quality and Household Air Pollution
- Editorial – The elusive effect of water and sanitation on the global burden of disease
- CAWST – Newly updated Drinking Water Quality Testing Manual
---
urban health updates -
blogs.washplus.org/urbanhealthupdates
- Health in perspective: framing motivational factors for personal sanitation in urban slums in Nairobi, Kenya
- Trends in access to water supply and sanitation in 31 major sub-Saharan African cities
- Urban settings do not ensure access to services: findings from the immunisation programme in Kampala Uganda
- Electronic waste – an emerging threat to the environment of urban India
---
SANITATION UPDATES -
sanitationupdates.wordpress.com/
- Editorial – The elusive effect of water and sanitation on the global burden of disease
- #KeepTheHinWASH: Hygiene being left out from Sustainable Development Goals (SDGs)
- UN partners WSSCC and OHCHR gather diverse stakeholders to foreground sanitation, rights and dignity for women
- Towards total sanitation workshop report – key findings
- Study examines sustainability of CLTS programmes in Africa​
Dan Campbell,
Communications/KM Specialist
Banjo Player/Busker
Haiku poet
You need to login to reply
Re: WASH Nutrition Literature Update - February 2014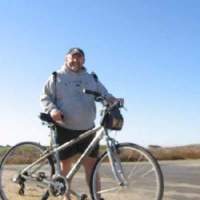 12 Feb 2014 21:11
#7361
by

campbelldb
The February update contains a new review of WASH, environmental enteropathy and early child development. It reviews evidence linking WASH, anemia, and child growth, and highlights pathways through which WASH may affect early child development, primarily through inflammation, stunting, and anemia. Other studies and resources include an update from Om Prasad Gautam of the London School of Hygiene & Tropical Medicine about a food hygiene study in Nepal and information about a Clean Fed and Nurtured event to launch a special journal issue on integrating nutrition and early childhood development.
Link -
goo.gl/x6prrK
Dan Campbell,
Communications/KM Specialist
Banjo Player/Busker
Haiku poet
You need to login to reply
Re: Publications of relevance for WG 12 (WASH and nutrition)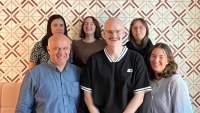 05 Feb 2014 15:29
#7262
by

secretariat
There will be a High Level Panel of Experts for Food Security and Nutrition will prepare a report on

Water and Food Security

for 2015. The e-consultation will run until February 20th, 2014. This may be of interest for members of WG12 who are interested in the connection between water and nutrition - sanitation is mentioned (see point one of the attached document), but water is the focus.

For more information, please see the information email that we received:

The UN Committee on World Food Security (CFS) in its 40th Session (October 2013) requested the High Level Panel of Experts for Food Security and Nutrition (HLPE), to prepare a report on Water and Food Security for its 42nd session in 2015.

As part of its report elaboration process, the HLPE is launching a scoping e-consultation to seek views, public and expert feedback and comments, on a proposed scope and building blocks of the study. The scope is available here: www.fao.org/cfs/cfs-hlpe/en/ . The feedback received will be used by the HLPE Steering Committee to finalize the terms of reference of the Study.

To participate to the e-consultation, please visit the dedicated HLPE e-consultation website ( www.fao.org/fsnforum/cfs-hlpe/water-food-security-scope ), or send directly your contribution to the HLPE Secretariat at

This email address is being protected from spambots. You need JavaScript enabled to view it.

and

This email address is being protected from spambots. You need JavaScript enabled to view it.

. Contributions are welcome in English, French and Spanish. The e-consultation will run until 20th February 2014.

This attachment is hidden for guests.
Please log in or register to see it.

Roslyn

on behalf of the Sustainable Sanitation Alliance
This message has an attachment file.
Please log in or register to see it.
You need to login to reply
Re: January 2014 WASH/Nutrition Literature Update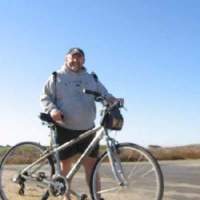 21 Jan 2014 14:54
#7076
by

campbelldb
The Jan 2014 WASH/Nutrition Literature Update contains info on new reports and events from members of the USAID Community of Practice on WASH and Nutrition and links to 15 recently published reports and journal articles on WASH/Nutrition issues.
The link is:
goo.gl/LgBwXk
Dan Campbell,
Communications/KM Specialist
Banjo Player/Busker
Haiku poet
The following user(s) like this post:
tmsinnovation
You need to login to reply
Time to create page: 0.213 seconds
DONATE HERE