Bonn WASH Nutrition Forum, 11th & 12th November - feedback and recordings from livestream now available
14.6k views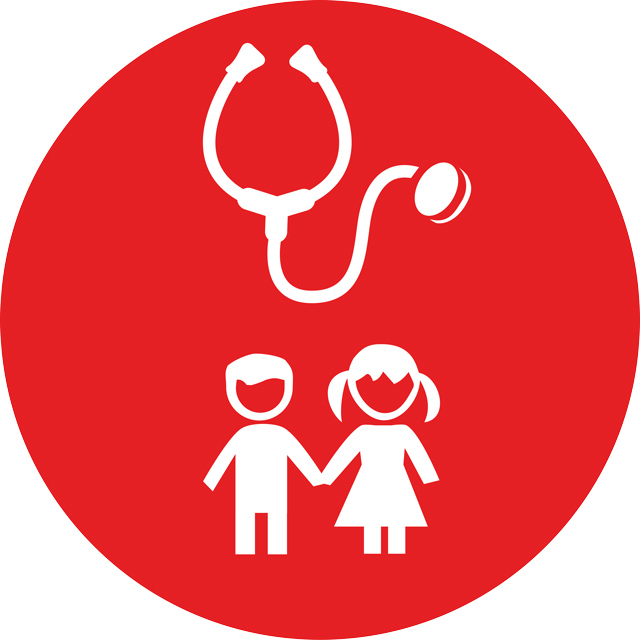 Re: Brainstorming the Bonn WASH Nutrition Forum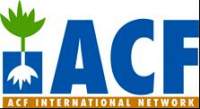 04 Nov 2015 13:11
#15772
by

natysecond
Dear SusAn forum members;
A lot of discussion has been made so far on WASh and Nutrition. I guess the international community and donors are now well aware on the issue and relevance of integrated approach to combat acute and chronic malnutrition.

Though child malnutrition is highly embedded on complex web of socio-economic determinants, the access and availability of the basic nutritious food, water, sanitation and hygiene for the poor and very poor can bring remarkable change on the sector.

The main challenge we have confronted in the actual implementation to combat this global challenge is resources! particularly donors have to move one step ahead on targeting the right geographical area for intervention, integrating key sectoral areas/activities and targeting the real affected beneficiaries (HH's) need commitment across the board.

In the upcoming forum, I expect:
Global consensus among humanitarian actors on the importance of integrated approach (WASH+Nut and FS) for remarkable improvement to combat global malnutrition in low income countries
I also expect through discussion among forum attendants and presenters on the importance of 'ACCESS to Nutritious Food and WASH facilities for the most vulnerable'> it is my wish to see rigorous discussion on the issues/definitions and standards to of ACCESS to VULNERABLE HH's

Moreover; I am keen to see debate on rural to urban population migration due to various attractions and repulsion factors and its impact on urban child malnutrition.poverty and Birth spacing hast to be the main debating agenda for the forum.

i wish all a fruitful forum with tangible outcomes.
The following user(s) like this post:
ClaireGaillardou
You need to login to reply
Re: Brainstorming the Bonn WASH Nutrition Forum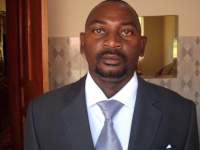 04 Nov 2015 09:00
#15766
by

emmanuelkas2004
Dear Forum Members.
This forum intends to bring together different people with WASH Nutrition information exchange that can be compiled and shared within and outside communities that are highly vulnerable to WASH Nutrition as my hope and expectations. The discussion topics must hail from the previous WASH Nutrition short comes and local possible approach. We need new innovation approaches on clean water for children in school, proper Nutrition hygiene/food handling of pregnant mothers, proper waste disposal within communities especially in disfranchised communities that hold big number of low income earners and many others. If all the above is considered many of us can benefit and create a difference among ourselves as developing countries.

Thanks for the platform.
Kisembo Emmanuel
Executive Director Team Work Afrika (TWA)
Nsambya, Makindye Road, Ave-Maria Stage P.O Box 28982 Kampala - Uganda- East - Africa
Tel: +256 (0) 712-994-236/0778-203-944
Email:

This email address is being protected from spambots. You need JavaScript enabled to view it.


Personal

This email address is being protected from spambots. You need JavaScript enabled to view it.
You need to login to reply
Re: Brainstorming the Bonn WASH Nutrition Forum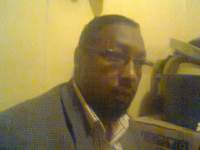 03 Nov 2015 16:35
#15758
by

boorso
Dear Folks

This forum is crucial about WASH and Nutrition brainstorming and exchanging views and ideas each other may bring everybody among the forum may come up with more useful new innovations and solution which the entire community of the world would benefit, such as those who are developing countries and so on.
Many thanks
You need to login to reply
Re: Brainstorming the Bonn WASH Nutrition Forum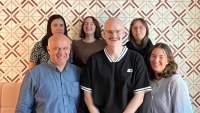 28 Oct 2015 14:41
#15658
by

secretariat
Dear SuSanA members and WASH & Nutrition community,
Only two weeks to go to the Bonn WASH Nutrition Forum 2015. The preparations are in full swing - and you can get involved!
You are invited to share and discuss your thoughts and expectations in this sub-category with the community. It will help the organizing team to address your questions, crucial points and include your ideas in the best possible way.
What are your thoughts on the Bonn WASH Nutrition Forum?
What are your expectations and hopes to come out of the event?
Which are the topics that should be considered?
Is there anything particular that you would want to discuss?
Information about the general concept of the event, the draft agenda and the confirmed and invited speakers can be found on our website
here in the event calender
. For social media promotion and updates on the event, please use and search the hashtag
#washnut2015
.
The SuSanA secretariat as online host of the event together with the organizing team looks very much forward to receive your input!
Best,
Jona (on behalf of the SuSanA secretariat)
The following user(s) like this post:
ClaireGaillardou
You need to login to reply
Bonn WASH Nutrition Forum, 11th & 12th November - feedback and recordings from livestream now available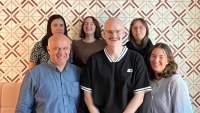 20 Oct 2015 15:55
#15534
by

secretariat
Dear SuSanA members,
Recurring diarrhoea and intestinal worm infections caused by unsafe water, inadequate sanitation or insufficient hygiene reduce the ability of the human body to absorb nutrients and thus account for about half of global malnutrition. Children are the most affected, and developmental disorders like child stunting and wasting are some of the tragic and preventable consequences. Without preventing the infections and diseases, food is literally being wasted and flushed 'into the toilet'.
On the
11th & 12th November 2015
, the
WASH & Nutrition Forum is taking place in Bonn, Germany
. Organised by the German WASH network and chaired by Dr. Uschi Eid (Chair of the United Nations Secretary General Adisory Board on Water and Sanitation, UNSGAB), participants will share experiences on the nexus of nutrition, water, sanitation and hygiene for developing ideas and bringing up this important linkage on the agenda within the sectors and beyond.
Amongst the confirmed speakers are Catarina de Albuquerque (Executive Chair, Sanitation and Water for All Partnership), Laurence Haddad (IFPRI Senior Research Fellow - Poverty, Health & Nutrition Division), Peter Mahal (SWA Country Focal Point, Ministry of Water Resources and Irrigation, South Sudan) and other international representatives, covering perspectives from policy, strategy and advocacy to operation and implementation and brining research and scientific evidence.
Due to limited seats, you will need to
pre-register here before 25th October
. Further information and a list of speakers is available on the
SuSanA Homepage
, the
German WASH Network Homepage
and in the attachment.
This attachment is hidden for guests.
Please log in or register to see it.
Looking forward to seeing you in Bonn!
Jona (on behalf of the SuSanA secretariat)
This message has an attachment file.
Please log in or register to see it.
You need to login to reply
Time to create page: 0.215 seconds
DONATE HERE